Brazil hosted Ecuador in a Qatar World Cup qualifier in Porto Alegre. Brazil came out on top in a one sided yet dull affair. Ecuador lost 2-0 to Brazil, as the samba boys in the end secured an easy win. A goal from Richarlison and a penalty in the dying embers of the game by Neymar put the game to bed.The game between Brazil and Ecuador also offered some insights into the teams possible setups at the Copa America.
— Brasil Football 🇧🇷 (@BrasilEdition) June 5, 2021
Brazil did deploy a strong starting 11 against Ecuador in this match. Both teams looked to give some competitive minutes to their players.
🌎@CONMEBOL #WorldCup results and standings 🏆

🇧🇷 Brazil 2-0 Ecuador 🇪🇨 pic.twitter.com/hCazXwCLaQ

— FIFA World Cup (@FIFAWorldCup) June 5, 2021
Let's take a look at the main takeaways from the game between Brazil and Ecuador.
APPARENT WEARINESS
The Selecao as expected dominated the play. They kept the ball really well against a compact Ecuadorian defence. Brazil struggled to create clear cut opportunities in the first half. Despite dominating possession their flair players like Neymar and Paqueta could hardly assert themselves on the game.
It was clear to see that after a long and arduous season players from both teams were really struggling to find their rhythm; their edge in attack.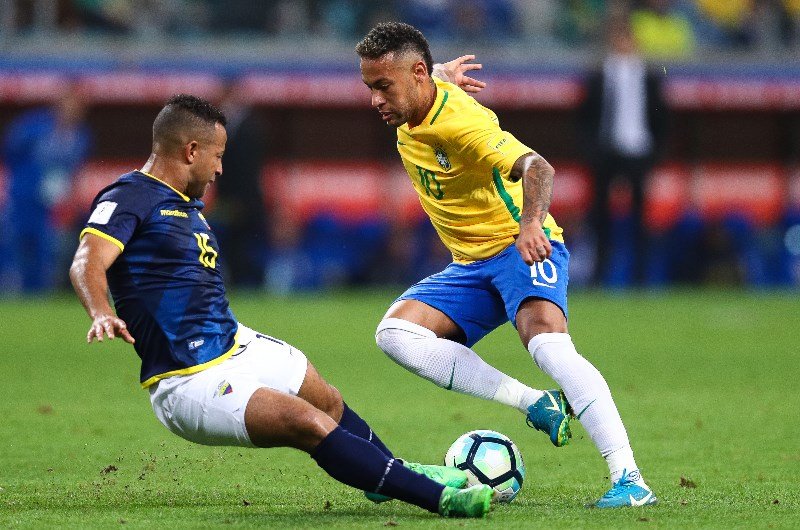 REThis weariness resulted in a dull first half where nothing eventful happened. The players fatigue became even more apparent as the half went on as fouls were being given left,right and center for silly challenges. It was almost like players were trying to get rid of the rust and needed a few jolts from falls and tumbles to become fully responsive.
BRAZILIAN ONSLAUGHT
After the dull first half fans must be hoping for some goals. The Brazilians came out all guns blazing as they looked for the end product to justify their tactical and technical dominance.
📊Neymar vs Ecuador 🇪🇨

1 Goal (1 penalty)
1 Assist
78 Touches
32 Accurate passes (78%)
4 Dribbles
3 Key passes
2 Crosses
12 Duels won
2 Tackles
5 Times fouled

Great performance 🌟 pic.twitter.com/IwO1E0s4N4

— 𝗡𝗲𝘆𝗺𝗼𝗹𝗲𝗾𝘂𝗲 (@Neymoleque) June 5, 2021
Despite lapping on the pressure Brazil were failing to put away chances, which gave Ecuador hope that they could hold out for a full 90 to share the points.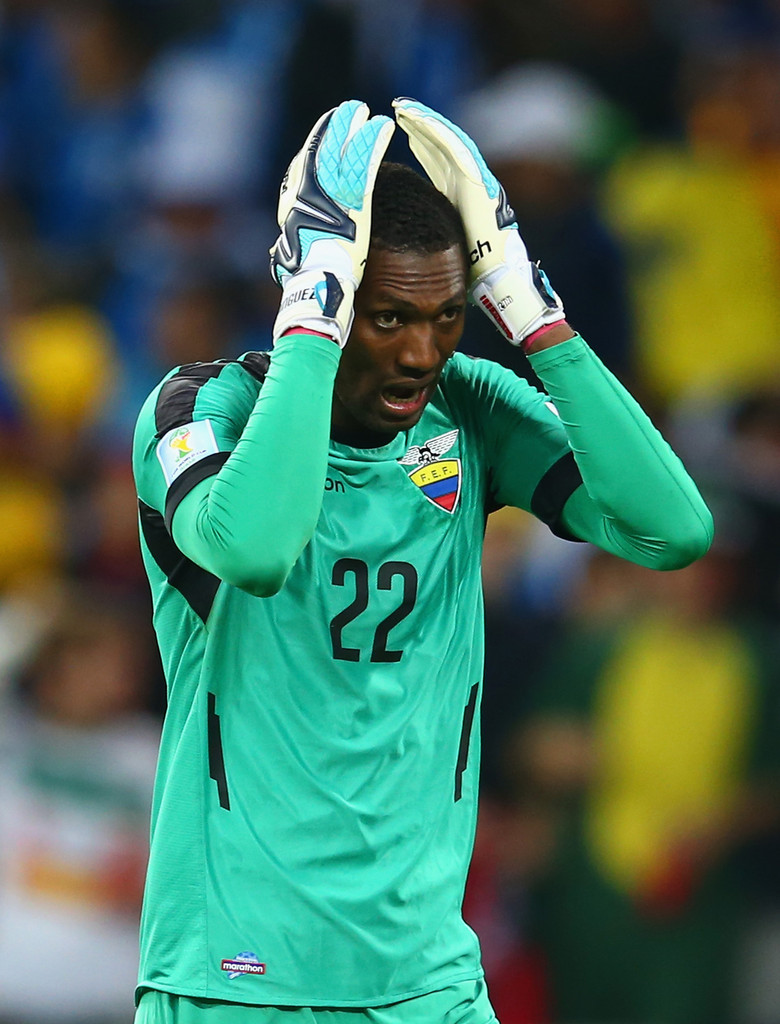 But something changed in the 62nd minute, Tite bought Gabriel Jesus on for Fred. Suddenly Brazil had four attackers on the pitch in Neymar, Gabigol, Gabriel Jesus and Richarlison. The onslaught continued as Ecuador was trying to cope with the pressure but were constantly being carved open. They were conceding a lot of corners as Alexander Dominguez stood in the Selecao's way.
In the 65th minute the second half onslaught finally paid dividends as Richarlison cooly slotted in for Brazil's first goal which was assisted by Neymar.
RICHARLISON SHINES BRIGHTEST
Richarlison has been a revelation for Tite and the national side. His desire and fight that has made him a fan favourite at Everton. The boy just does not stop running for his team. He might lack the flair and star quality that Neymar but his sheer fight was Brazil's brightest hope in the first half. In the second half he just took the game away from Ecuador as his powerful and direct running caused Ecuador more than a few problems.
Obrigado @richarlison97 🐦 pic.twitter.com/4ejMHpJZ87

— Brasil Football 🇧🇷 (@BrasilEdition) June 5, 2021
Tite must be glowing after realising the potential Richarlison possesses for the national team. His partnership and friendship with Neymar must also put a smile on the coaches face. Surely they would prove vital for Brazil at the Copa America.
Ecuador was never really in the game, we hope that changes by the time Copa starts as they do have a squad that can cause a few upsets at the tournament.