A fundamental change in his tactics could well lead to belated happiness for Bayern Munich coach Carlo Ancelotti. To date, the 57-year-old Italian star coach was known as a man following a strict tactical system.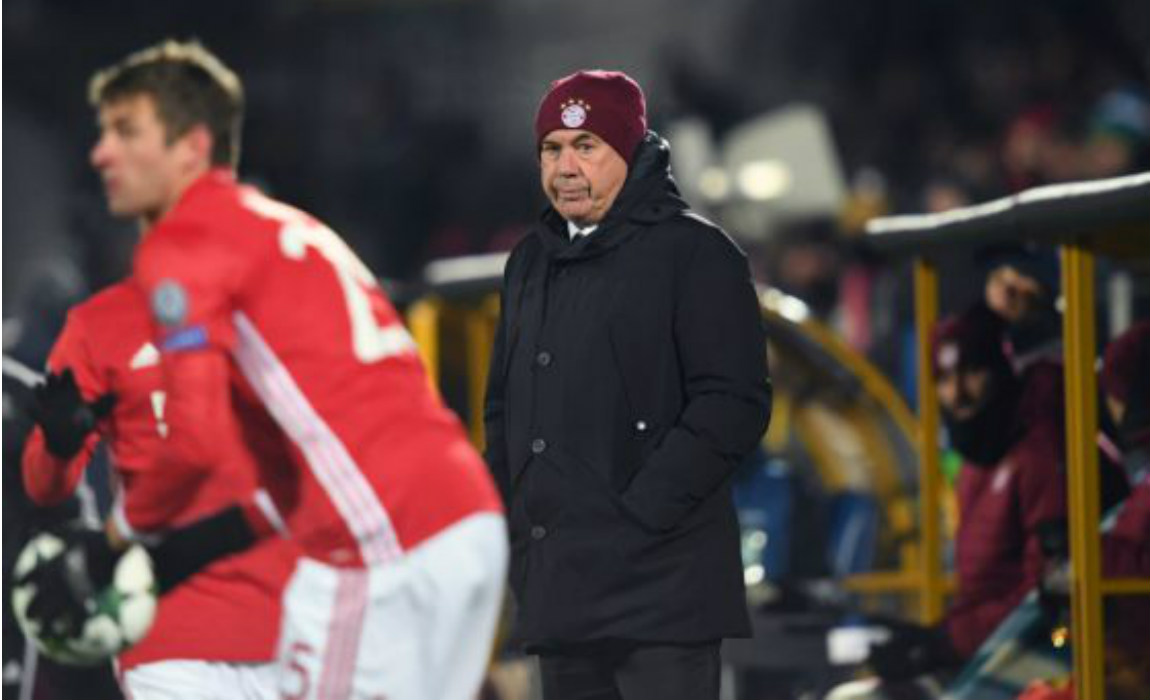 For much of his career, he has used a 4-3-3 so much so that it is almost a trademark of his. Reverting to a 4-2-3-1 in Bayern's last Bundesliga game against FSV Mainz (3-1) was akin to a revolution for Ancelotti and could well be the key to future success – like perhaps in the last group match of the Champions League against Atletico Madrid this Tuesday evening.
For the first time since Ancelotti took over as head coach in Bavaria, the 2016 German champion returned to four strikers such as Robert Lewandowski, Franck Ribery, Arjen Robben and, most important, Thomas Mueller as a number ten behind center striker Lewandowski. Ancelotti neglected old and beloved habits to create new perspectives and the feeling of a re-start.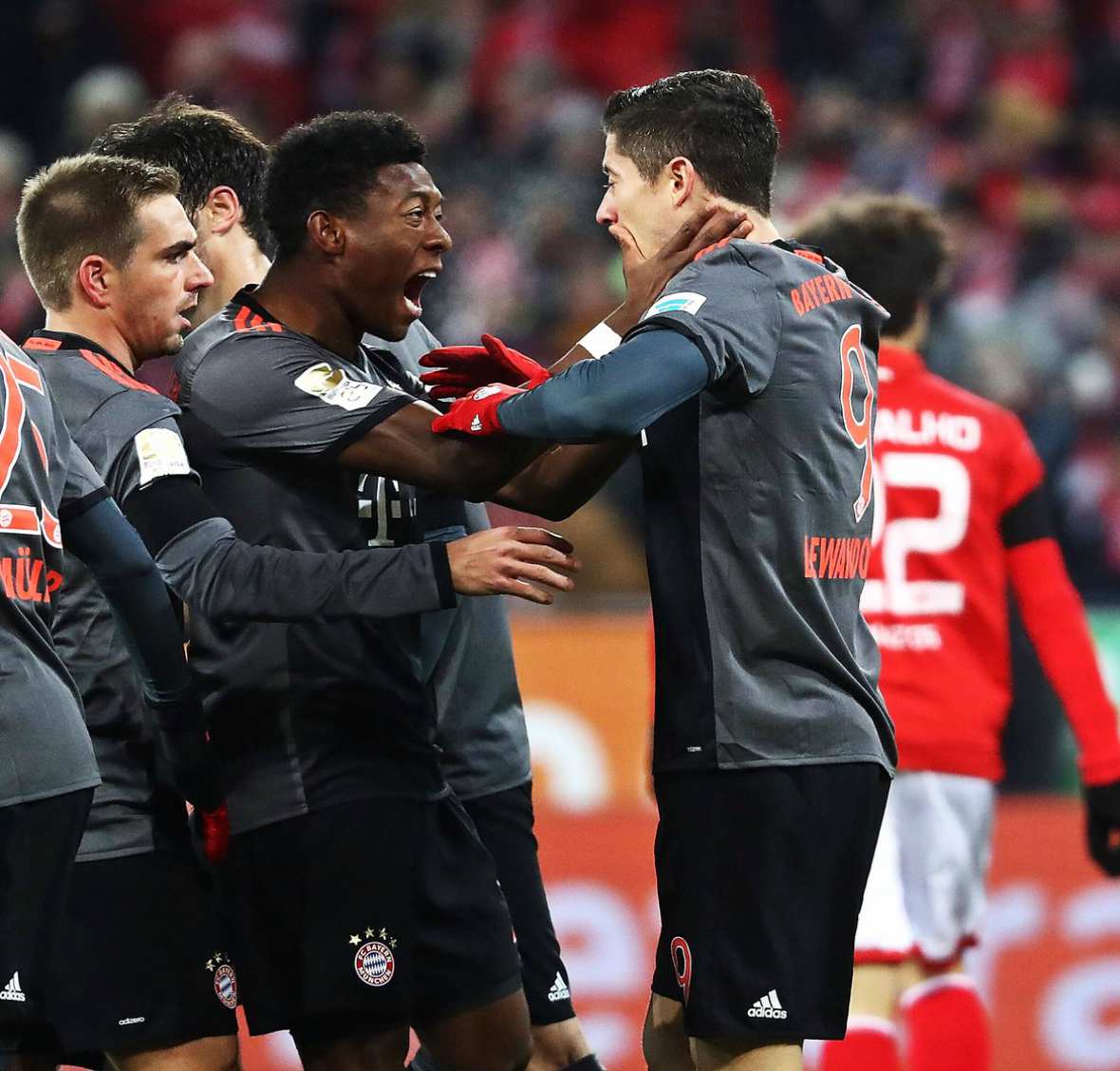 The team's reaction must be like a clear signal to continue using the system in the future. A rejuvenated Mueller produced his best performance under Ancelotti and several of his teammates seemed to be revamped.
"With Mueller we can surprise our opponents, something we've not done in the last weeks," Dutch striker Robben said. "Up front, we've lacked a player like Thomas. So far the gap between midfield and attack was too big," Robben said with a broad smile on his face.
Robben reminded Ancelotti of the value of a system, "we used in the years before which worked well then and still does today."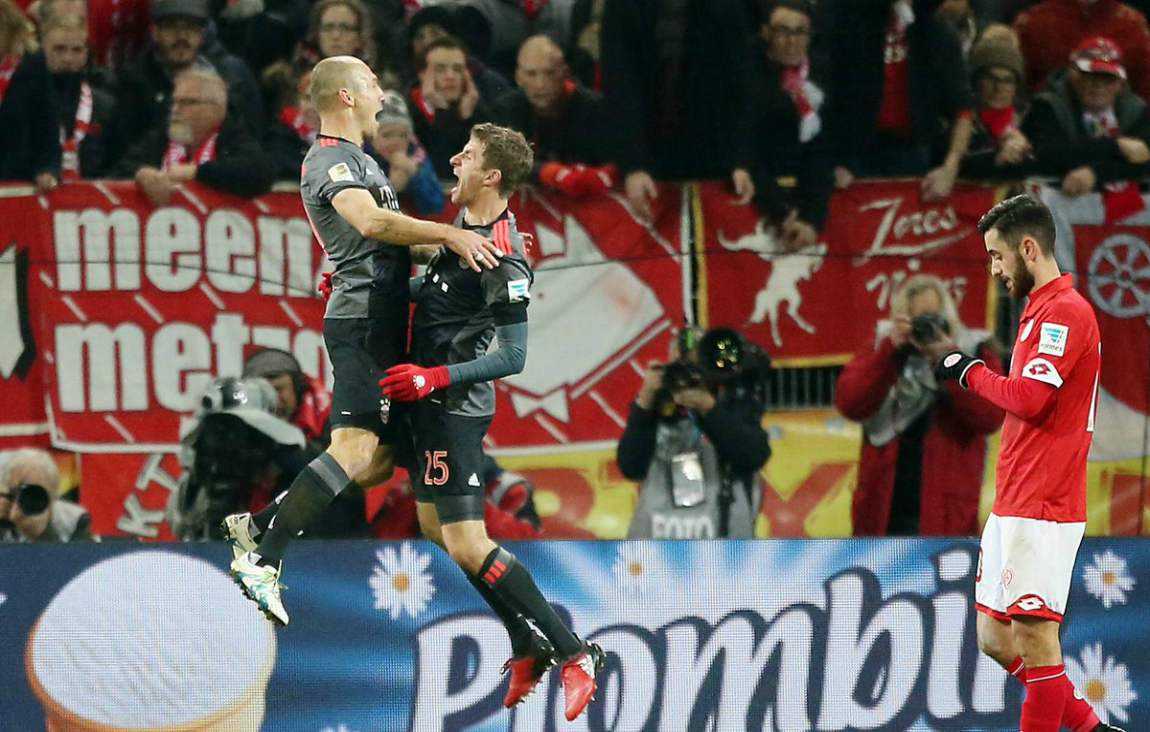 Talking after the game, Lewandowski was also happy with the change in systems. "I need a Thomas Mueller behind me, it's important for my game and helps the entire team," the Polish striker said. Up until now, the 27-year-old Mueller was unhappy at having to play down the right flank or sitting on the bench.
For months, Ancelotti struggled to find the best system. The dominant game for which Bayern Munich was renowned under the previous coach, Pep Guardiola, had disappeared and the team has not only lost the chance to finish top of its Champions League group but was also relegated to second in the Bundesliga table. Now Ancelotti has abandoned his dogma-like system to return to a Guardiola-like four-man attack.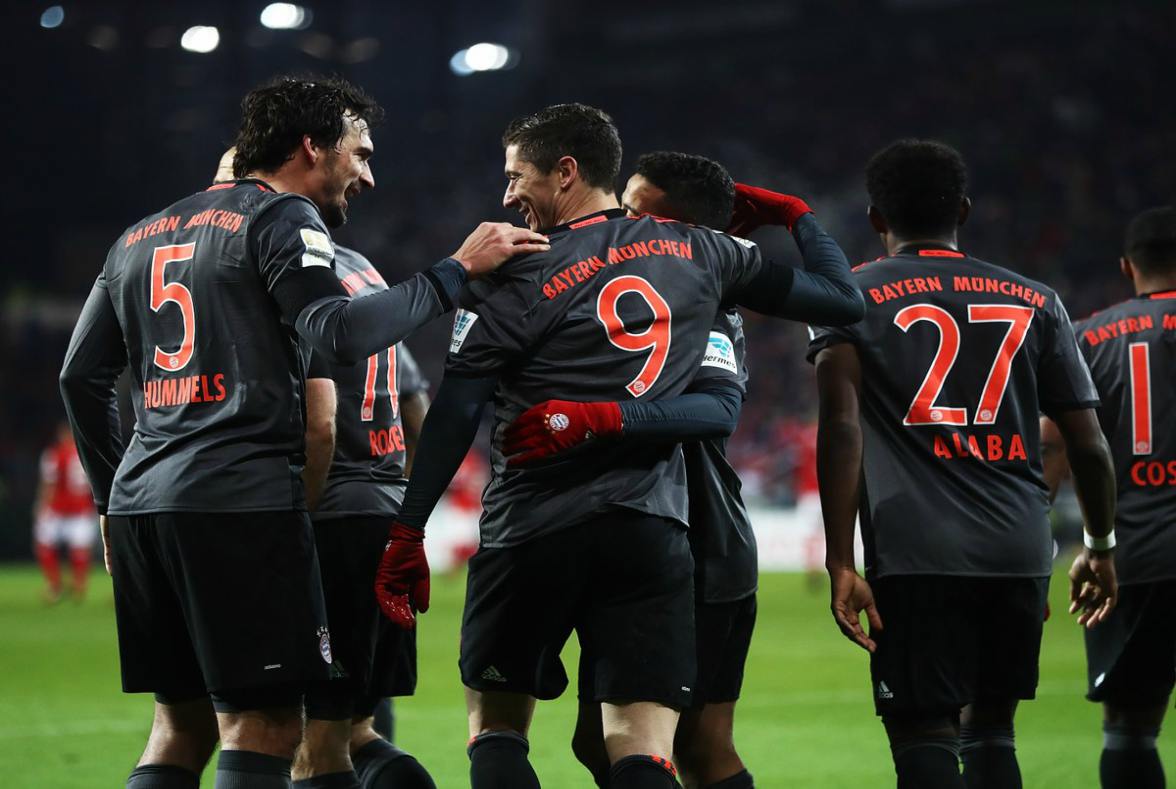 "I had a smile in my face when the coach told me I would be playing my favorite position," Muller said. On the pitch, the German international obviously loved the new freedom allowing him to play at his best. "We were able to dominate spaces we were previously were unable to get into. We felt very happy with the new system, it gives us more options," defender Mats Hummels said.
For many, a free Mueller is the key to more variety in Bayern's game which was regarded as too predictable under Ancelotti. Atletico's striker Antoine Griezmann lately called Bayern's game less dangerous than before. The 25-year-old Frenchman might have to change his opinion from now on as Bayern showed their best attacking performance of the current season.
In their group, Bayern (nine points) has no chance of overtaking top dog Atletico (15), but the game after all will be an important one to Ancelotti and his team. Delivering a solid performance this Tuesday (maybe even a victory) might lead to a more comfortable feeling between coach and players.
But Ancelotti and his willingness won't solve all problems Bayern Munich is going through. The Bavarian club will have to solve its "Director of Football" problem as soon as possible. Until now, the discussion about the successor to Matthias Sammer has inhibited the process to rejuvenate the "oldest squad" in the Bundesliga.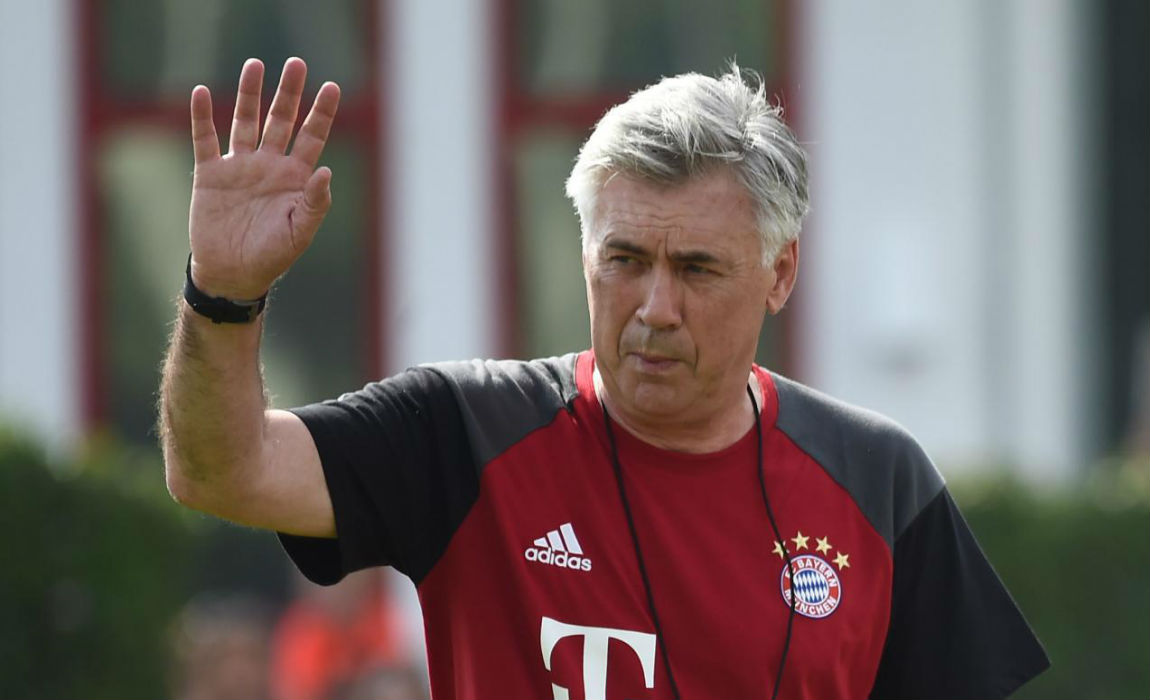 While the club seems to have found the right man to do the job in Philipp Lahm, discussions about the appropriate time for the World Cup-winning captain to retire and take up the position is creating uncertainty. For some like President Uli Hoeness, Lahm has to start his new career next summer – one year before his current playing contract runs out. Hoeness said it is vital that the new director of football takes over when Bayern opens its new youth academy next summer.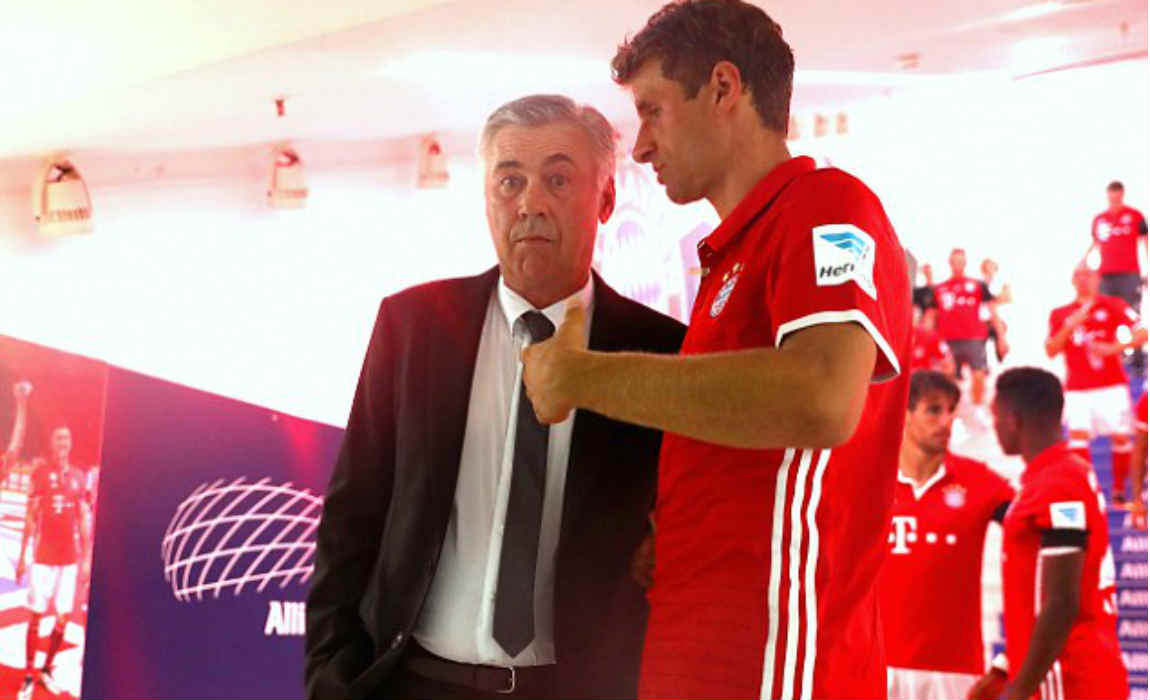 Others like Ancelotti are demanding that Lahm continues playing until 2018. But in this case, he soon might have to say good-bye to his team-captain as Bayern CEO Karl-Heinz Rummenigge pointed out, "that we feel Lahm is already more than just a player for us and is therefore the right man for the job.