Bayern Munich moved atop the standings for now after bouncing back and edging Mainz 3-1 at the opener of the 13th round in Bundesliga on Friday.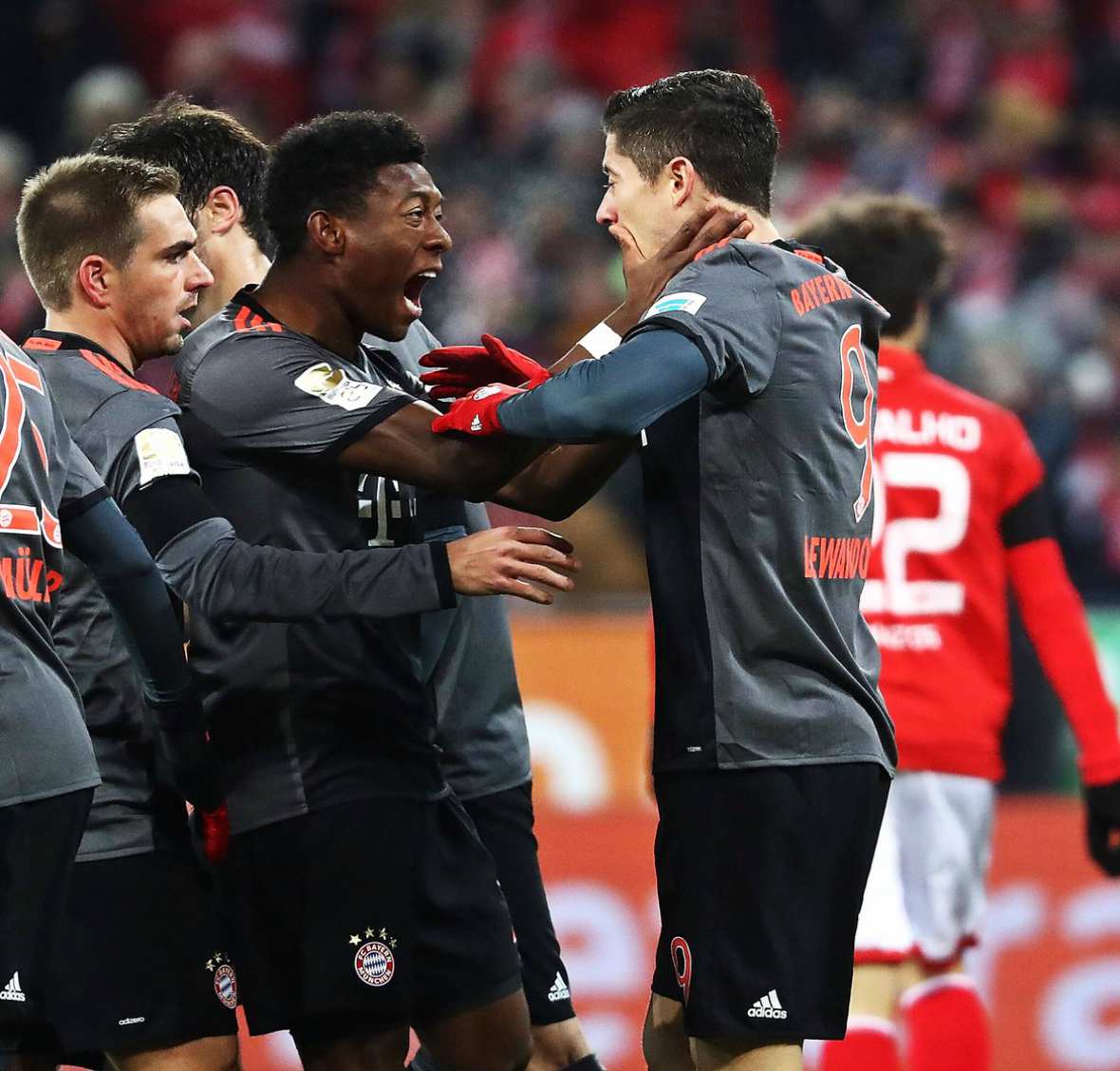 The German record champions fought back as a brace from Robert Lewandowski and a goal from Arjen Robben were enough to cancel out Mainz' early opener through Jhon Cordoba.
Mainz began strong against the runner up from Bayern and opened the scoring with just four minutes into the game as Jhon Cordoba capitalized on a pinpoint through ball from Yunus Malli to beat goalkeeper Manuel Neuer for a bright start on home soil.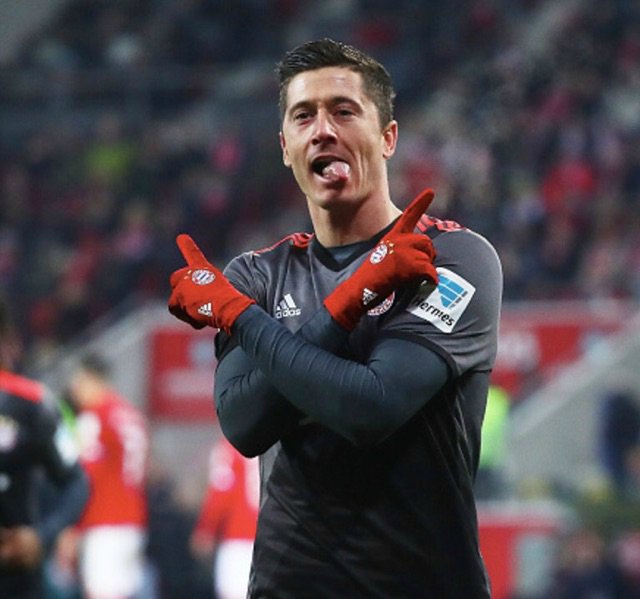 However, Bayern remained unimpressed and responded only four minutes later as Robert Lewandowski tapped home Arjen Robben's build-up work following a fast break to restore parity in the 8th minute.
Robben got his name on the scoreboards as well as the Dutchman headed home Thomas Mueller's cross to the far post to secure the 2-1 lead with 21 minutes played.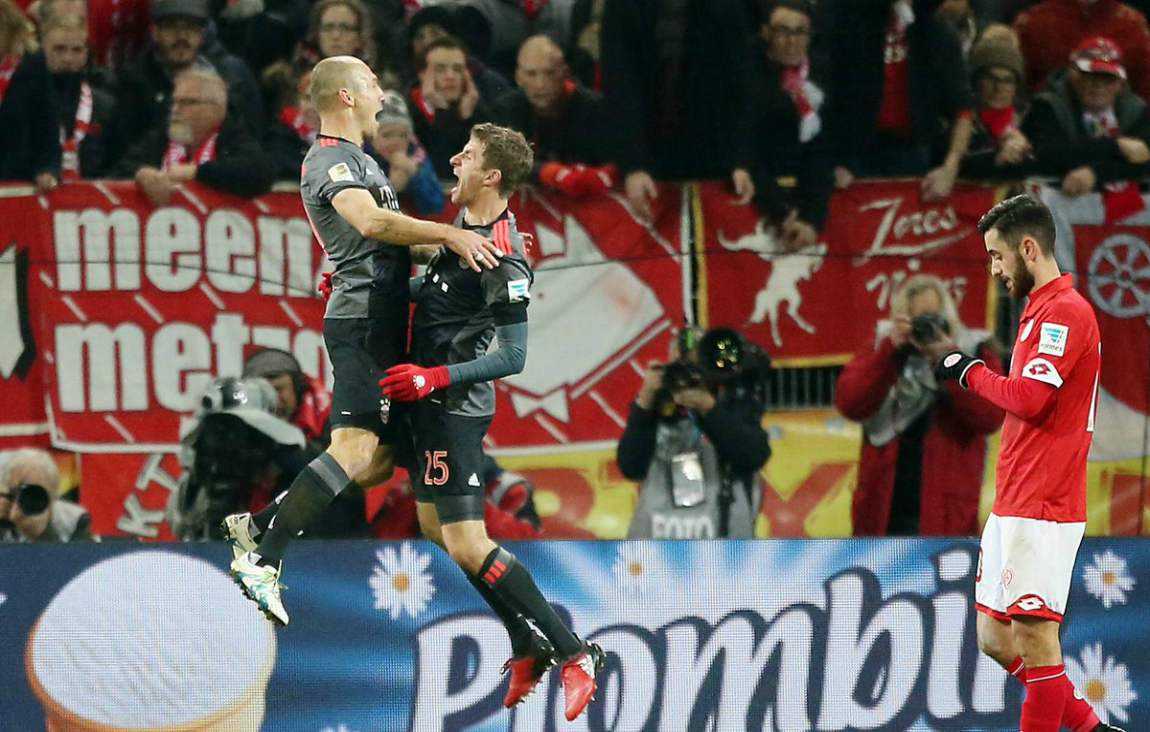 Mainz remained resilient and kept Bayern on the distance in the second half. Yet, the  "Nullfuenfer" were unable to pose any threat to Bayern's well-positioned defence.
Meanwhile, Carlo Ancelotti's men were not done with the scoring and rounded off their comeback with third goal in the dying minutes, as Robert Lewandowski curled a free kick over the wall into the top left corner to wrap up the game and his brace.
"It was, as expected, a tough game," Mainz manager Martin Schmidt said. "Until last we hoped to grab a point."
"It was a difficult game for us but we reaped a good result," Bayern manager Carlo Ancelotti said. "That is very important for us."
With the ninth victory of the season, Bayern Munich returned to the top spot of the Bundesliga standings due to their goal difference for now meanwhile Mainz stay on the 9th position.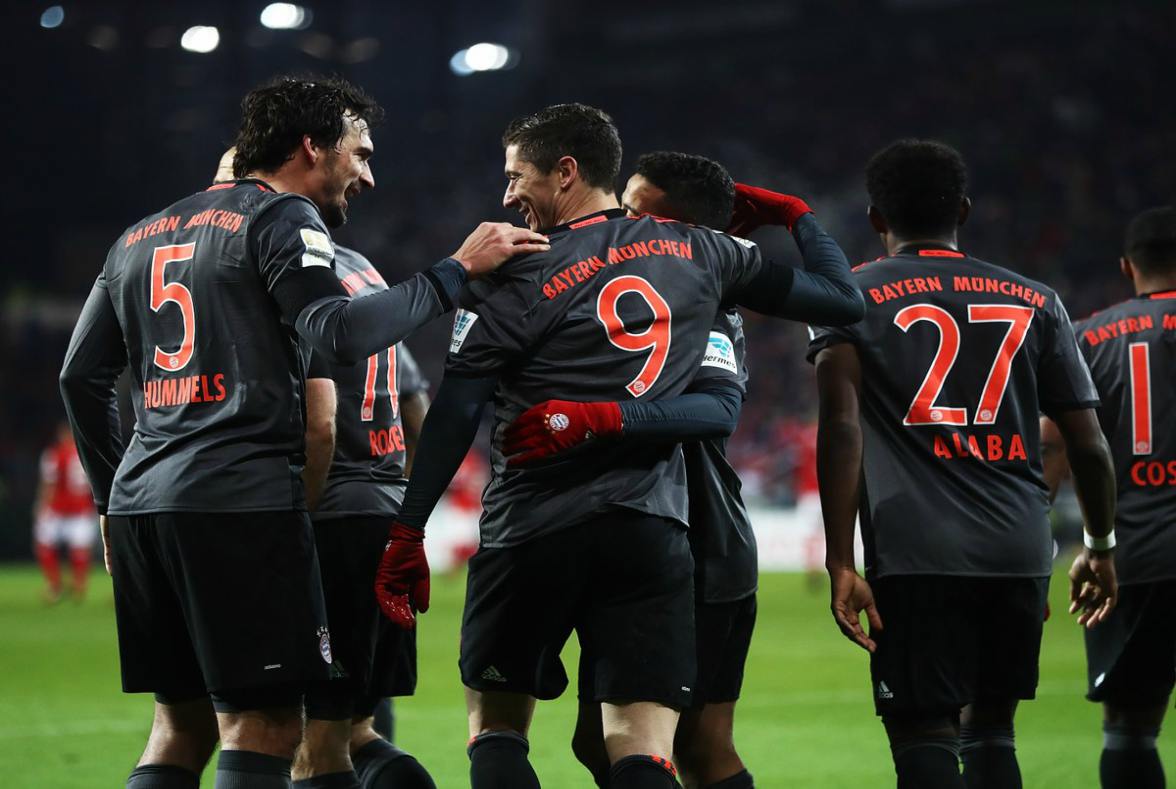 The following fixtures are scheduled for Saturday: Dortmund host Monchengladbach, Bayer Leverkusen face Freiburg, Wolfsburg encounter third-placed Hertha Berlin, Werder Bremen clash with Ingolstadt, Hoffenheim see Cologne and second-placed Leipzig take on Schalke.