Carlo Ancelotti is the reason why Bayern Munich will beat Real Madrid in the quarterfinal of the European Champions League. When the 57-year-old Italian heard about Bayern Munich's next opponent, a broad smile appeared on his face.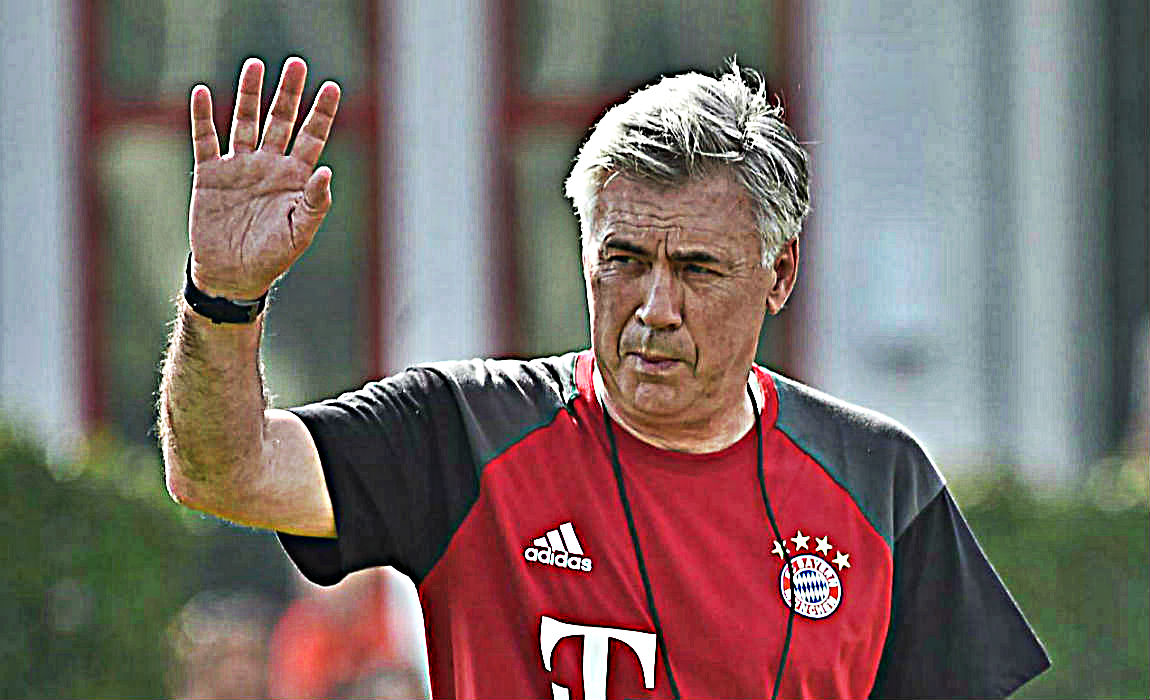 The experienced coach could not sit still and seemed like a child waiting expectantly for his birthday present. He raised his eye-brows, first left and then right, scratched his head and hair, and looked like a gourmet waiting for a gala dinner cooked by the world's best chef.
Looking at all the statistics, the tie of the round will be a 50/50 affair where it will be down to how well the teams play on the day.
Ancelotti will also face his former assistant Zinedine Zidane and both will also have to be in top form if their sides are to progress. The Italian coach however will be specially motivated by the clash between two of Europe's top teams as he was sacked by Real in 2015 a year after winning the Champions League with the Spaniards.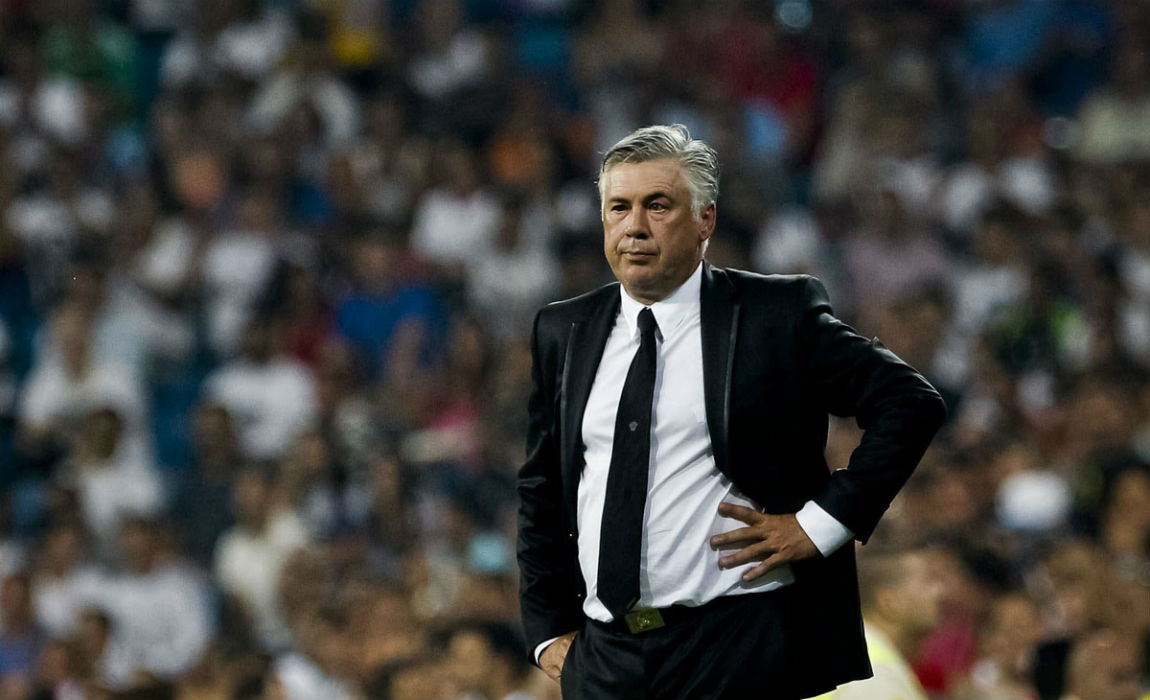 Accepting the job in Munich was one of his hardest decisions despite his experience. The Italian took over a team that was influenced and shaped by the almost overwhelming Pep Guardiola. The Spaniard was known as a football and tactical maniac in Munich and told the team how to play, not the other way around.
Ancelotti is a complete contrast to Guardiola and is increasingly seen as the right choice to satisfy expectations. It took some months for the team and coach to gel but the last weeks show that the Italian and Bayern's squad have found their way.
Bayern and Ancelotti obviously depend their stars being fit when they face Real in the first leg at home on April 12 and then six days later in the Spanish capital. Without Franck Ribery, Arjen Robben, things might be more in Real's favor. But so far, Bayern and Ancelotti feel comfortable as their key players are on board for which Ancelotti's soft training style seems to be responsible.
Times seem to be over when an overwhelming amount of possession was the be all and end all on Europe's football stage. Attacking football whereby defense is quickly turned into offense is en vogue which suits Ancelotti's working style perfectly.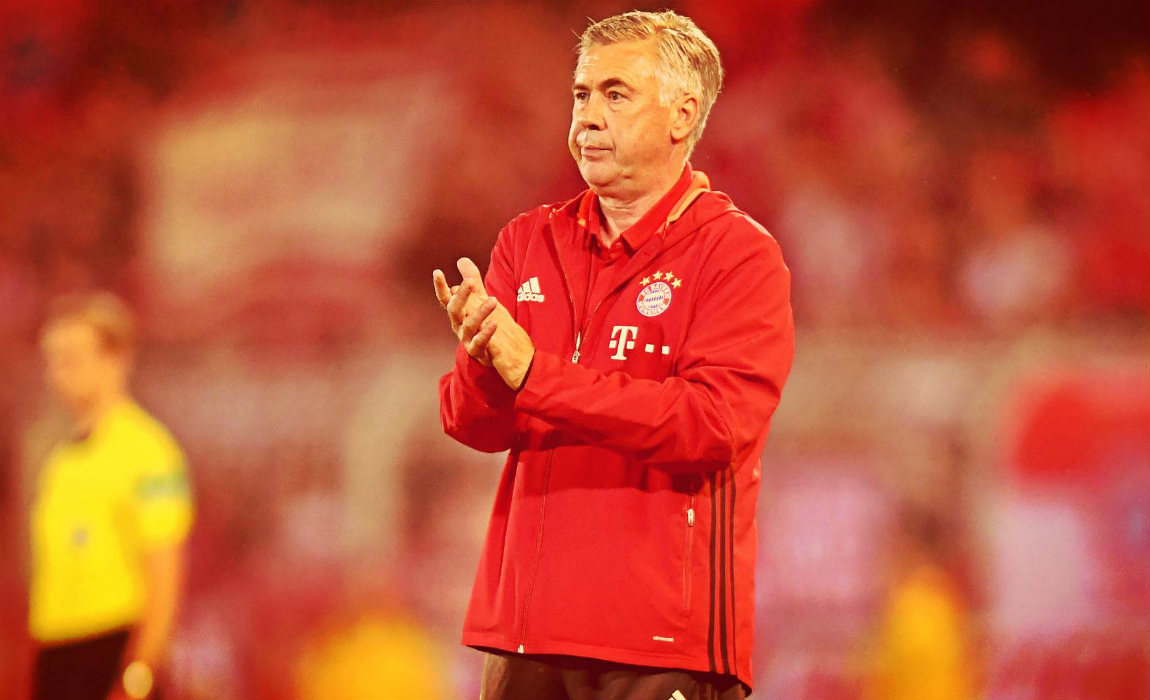 Contrary to Guardiola, Ancelotti was and is open to ideas from his players and the club's bosses such as Karl-Heinz Rummenigge and Uli Hoeness. His prediction came true that his team will improve in the second half of the season and that it would be the key to success.
Despite his two years in Madrid and his deep inside knowledge of the Spanish giant, Ancelotti's strategy is to concentrate on his team's abilities and use its own tactics rather than anticipating the opponent's style.
As in the 2016/2017 Champions League campaign, there seems to be no all-conquering side as the Spanish club has lost a lot of its quality, Bayern's and Ancelotti's chance to win the most important club competition in Europe might be more real than in the last three years when Bayern was eliminated in the semifinal.
Bayern verses Real is the game many fans would have loved to have seen in the final – the same goes for Ancelotti. Bayern's coach could not hide his excitement when talking about the upcoming battle of two big-name sides. It is going to be a special game for him, and admitted, "I'm excited about it."
Ancelotti and Bayern seem to be confident enough in 2017 to reverse the defeats against Spanish clubs, especially the thrashing handed out by Real – coached by Ancelotti – when they won 4-0 in Munich.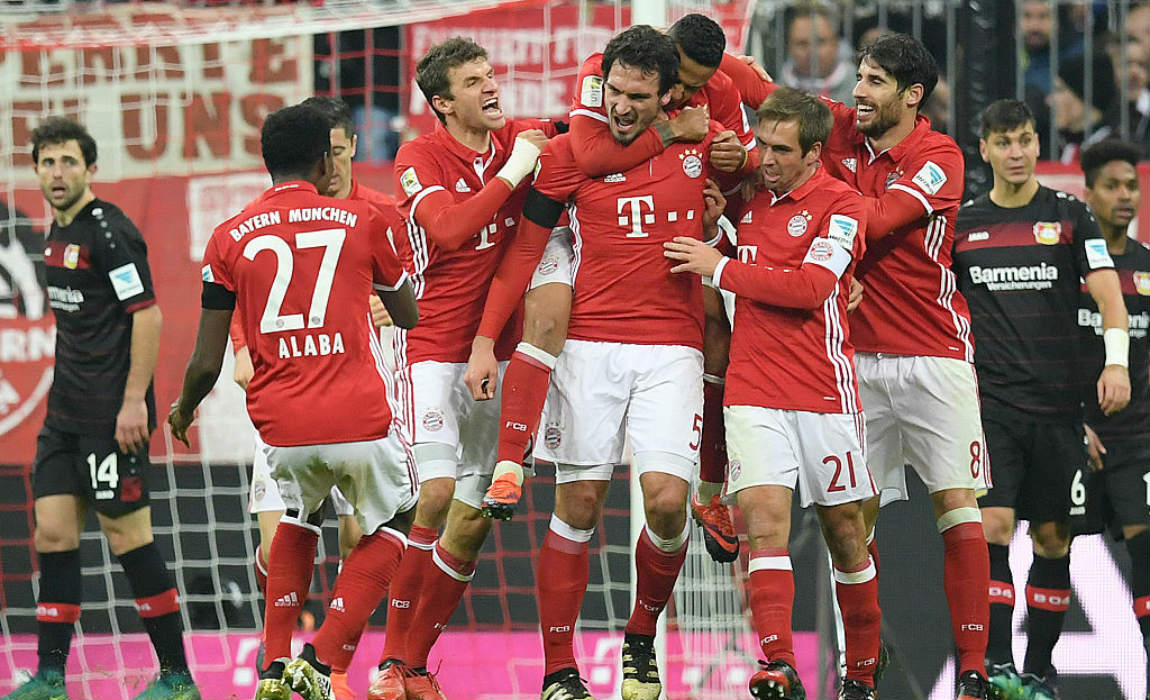 Bayern and Real have met 22 times so far in the Champions League. The Germans have won 11 times, the Spaniard nine and there were two draws. Though the last results have gone against the Bavarians, times have changes. Bayern keeper Manuel Neuer was confident enough to say: "Readl won't be happy to meet us in the quarterfinal. We're prepared and are all looking forward to the two games."
Ancelotti wasn't talking about Real much but said it would be no advantage knowing Real from inside. "There are no secrets in football on this level today. All the facts are open to everyone," he said. Instead Ancelotti talked about the deep trust in his team's abilities to succeed in bringing home the Champions League trophy this year.
While Bayern will be up against Real, Borussia Dortmund's task against AS Monaco seems to be a lot easier. Though the French side is topping the league table, Dortmund must be the favorites especially if striker Pierre-Emerick Aubameyang is playing at his best – along with Ousmane Dembele. Dortmund, like Bayern, has to play the first leg at home on April 11 followed by the second leg in France eight days later.