Uruguayan striker Edinson Cavani scored two goals to help Paris Saint-Germain overcome Guingamp 4-0 at home in the 32nd round action of Ligue 1 on Sunday.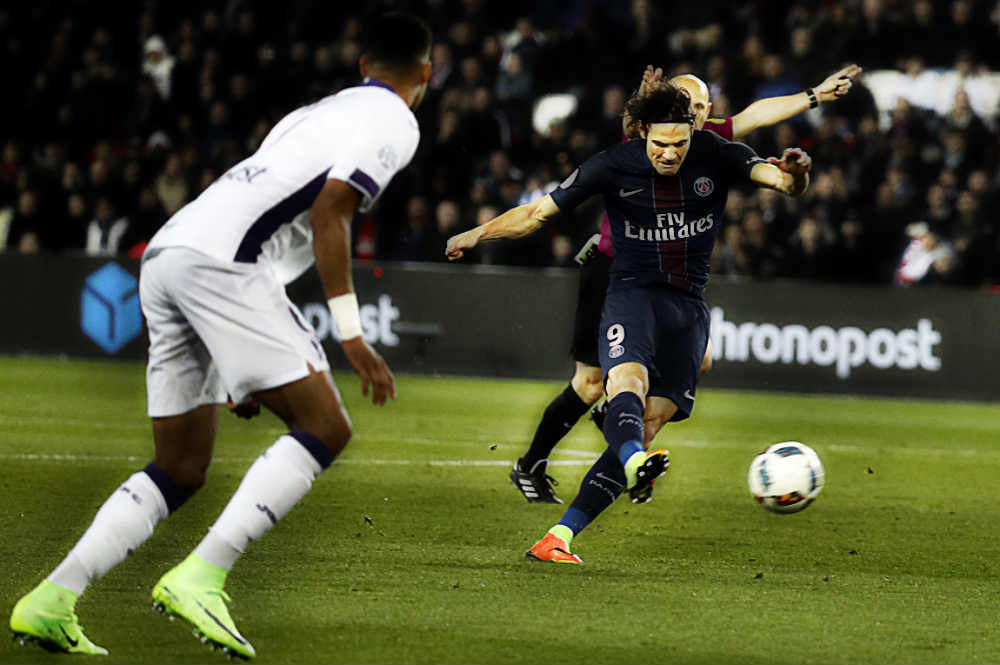 It was PSG's third straight game with four goals, and they were still competing for league title with three points behind leaders Monaco.
PSG's best chance in the first half appeared in the 18th minute, but Cavani just found his header hitting the crossbar.
However, PSG were not affected by a lackluster performance in the first half. South American attacking duo Cavani and Angel Di Maria began to snatch their own chances for the goal.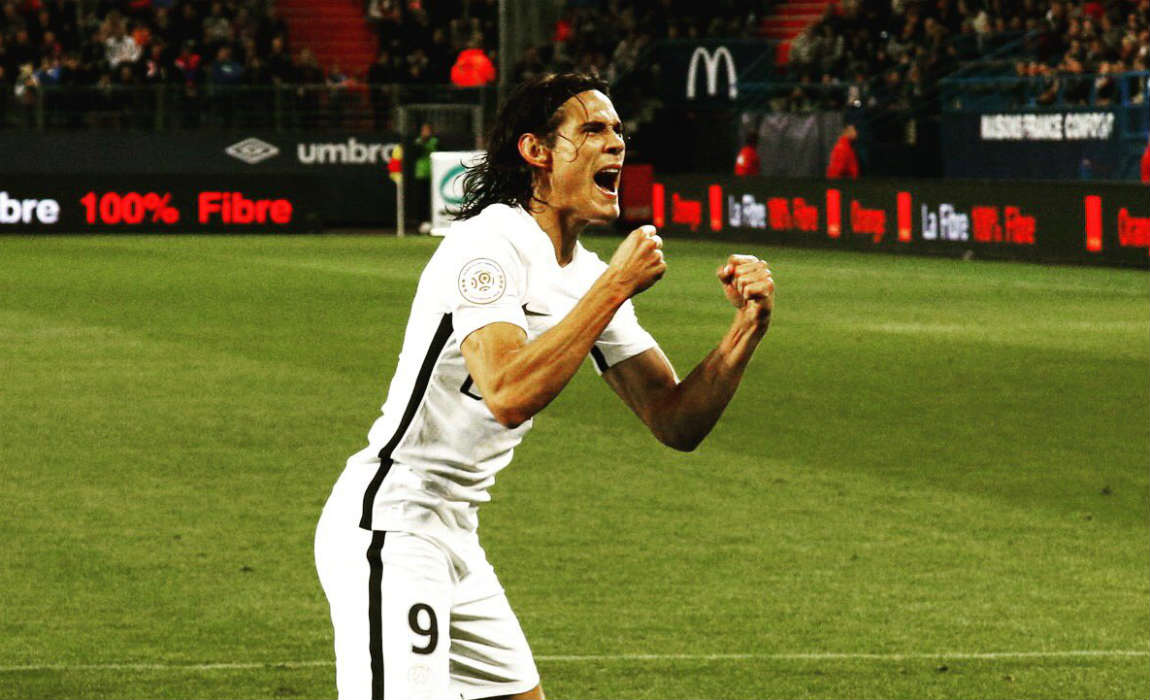 Cavani released Di Maria in space in the middle with a fine pass, before the Argentine lifted the ball past Guingamp goalkeeper in the 56th minute.
Four minutes later, Cavani collected Adrien Rabiot's pass and earned the hosts a 2-0 lead. Cavani continued his spotlight performance in the 71st minute, as he received a long pass from Di Maria, and ran into the box to put the ball into the bottom-left corner, his 29th league goal, and 42nd in all competitions of the season.
Skipper Blaise Matuidi set it at 4-0 with his stoppage-time shot on target.
In Sunday's other matches, Toulouse recorded a goalless draw with Marseille, and Saint-Etienne drew 1-1 with Nantes.