Arsenal stopper Petr Cech realised that the Gunners were desperate to put up a tough challenge for the Premier League title when the North London club roped in Granit Xhaka and Shkodran Mustafi in the summer transfer window.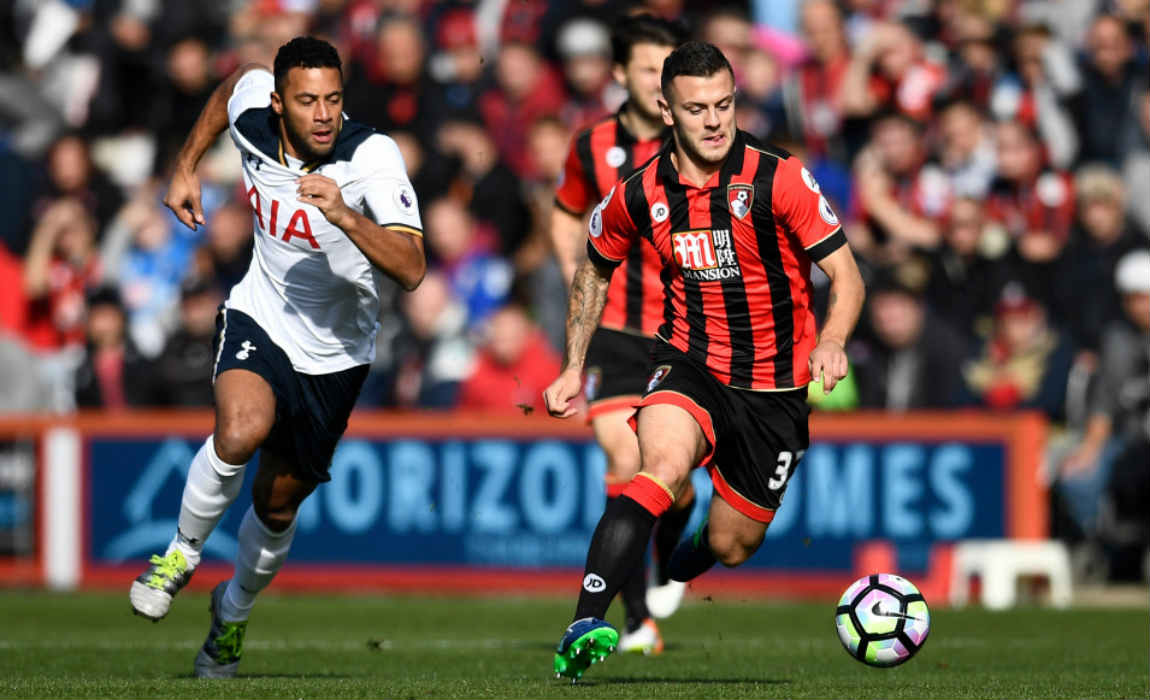 However, the former Czech Republic goalkeeper was fully convinced about Arsenal's desperation about the title when the Gunners bosses let Wilshere leave on season-long loan to Bournemouth on transfer dealine day.
The former Chelsea legend talked about the dressing room atmosphere and the heaped praise on the entire squad that has the potential to clinch the title this time around.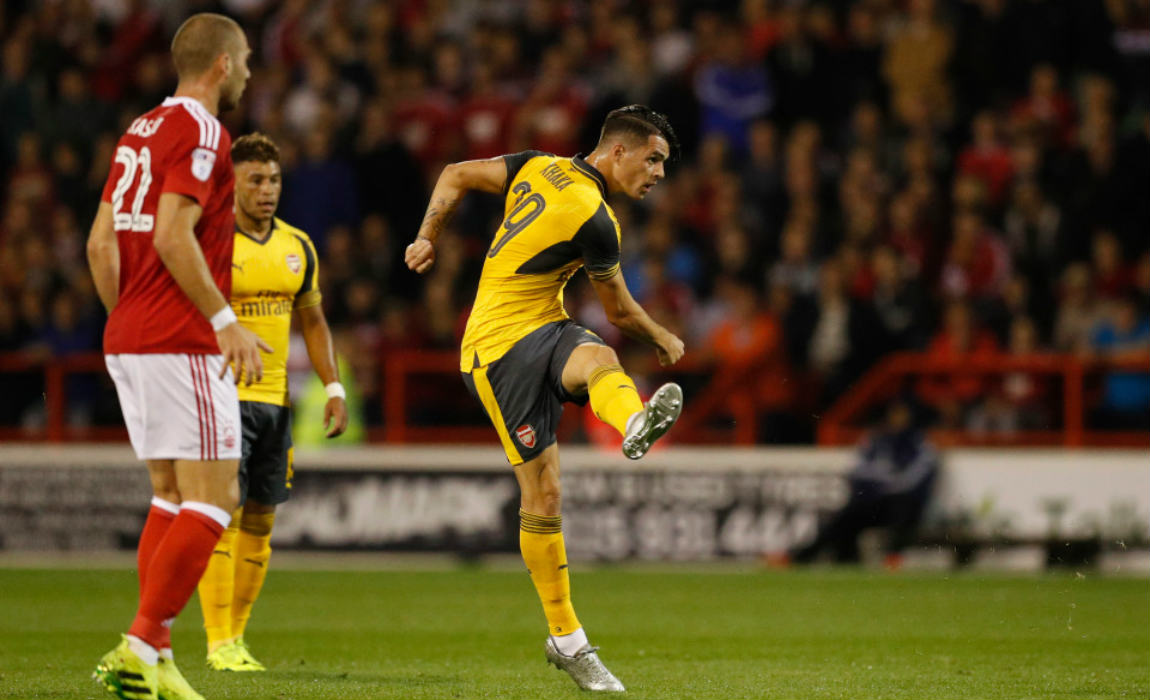 Cech believes that in order to earn the Premier League crown, a club needs to have a squad rich in talent and he believes that the Gunners squad have enough talent and thus Wenger could take a difficult decision of letting Wilshere leave on loan.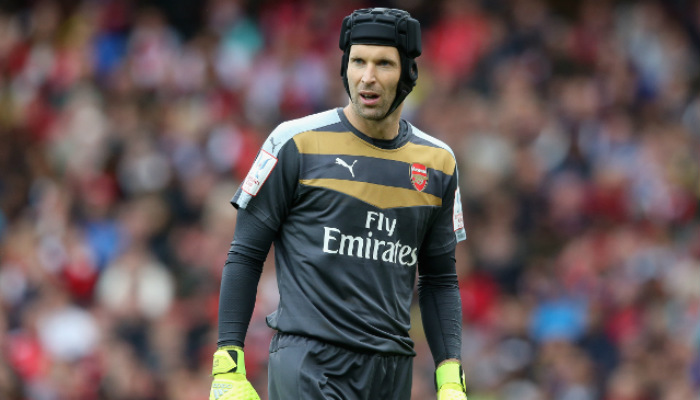 Cech, who won four titles with Chelsea, told The Sun: "It shows the depth we have at the club when we can afford to let Jack join Bournemouth for the season.
"He is a fantastic player and, in normal circumstances, you would keep him."
"But in order for him to get his fitness and confidence back — and to get some games under his belt — I think this is the best solution."
"Yet even without Jack, you can see the manager still has plenty of options, that shows we are ready to fight for the title."
"It feels like the balance is right and we look to be in good shape."
"We've worked hard to make sure we're ready to compete and, so far this season, we've been proving it on the pitch."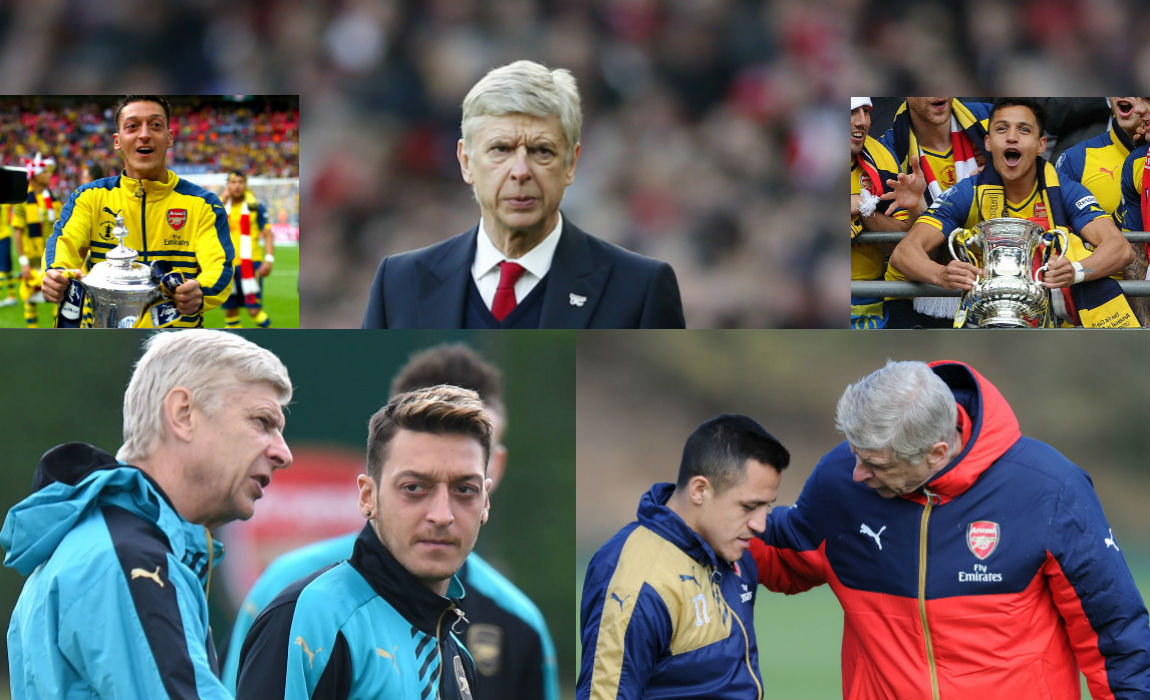 Arenal are set to lock horns with Sunderland on Saturday. The Gunners have made a flying start to the Premier League campaign this season and are equal on points at the top the table with Manchester City and Liverpool.
Wenger's men have maintained their unbeaten run in the last 13 matches in all competitions and fans are hoping to see their side clinch the first Premier League title since the 2003-2004 season.
Cech added: "Arsenal always compete to win the title but it has been a long time since they achieved that."
"Now everyone is talking about when we will end that run — and I do think there has been a major change at Arsenal over the last three years."
"Prior to that, the club had to sell their best players because of paying for the stadium and keeping the financial situation as they wanted. It wasn't always easy for the manager to strengthen and have the right players."
"But now we can see that the stadium is done and the club has money to spend."
"We bought Alexis Sanchez, Mesut Ozil, Xhaka. All big international players, who are ready for the expectations and know how to deal with them."
Cech had played a pivotal role during his 11-year journey with the Blues and now he is using his experience to guide Arsenal closer to their title ambitions. The former Czech Republic goalkeeper has won 13 major trophies during his time at Stamford Bridge.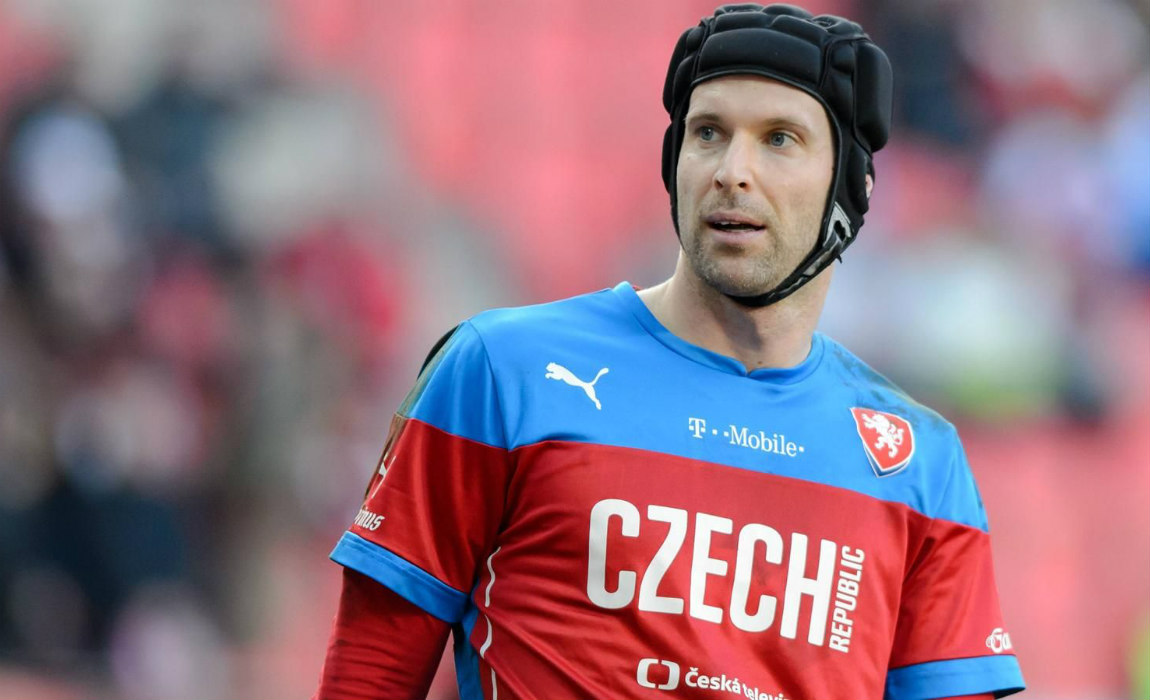 Cech said: "Last season was a learning process for us and we have taken a lot of experience from that."
"We managed to finish in second, Arsenal's highest position for a long time, but came up short because we lacked the consistency needed to win the title."
"We were almost there, every time you go close you will feel like you missed an opportunity. That experience has given us something to build on — and we will use that to our advantage this season."
"We know we are going to lose some games along the way because it happens to every team."
"But we need to make sure it only happens occasionally and that we are always ready to come straight back to compete."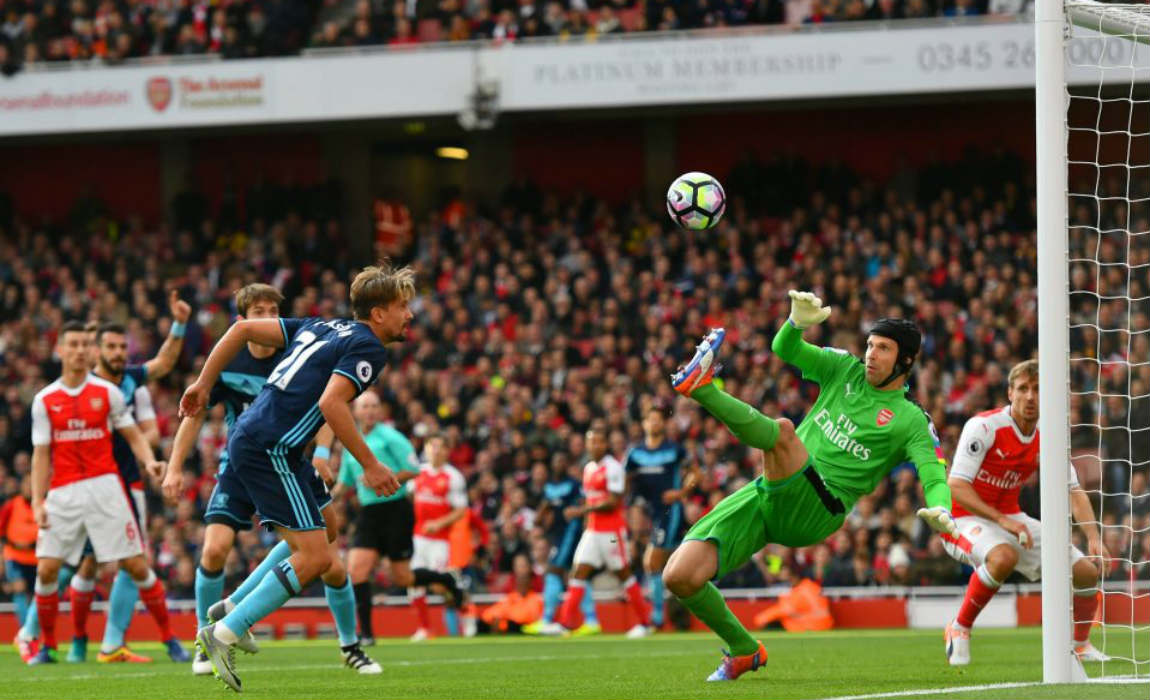 The former Chelsea legend has now increased his total clean sheet record in Premier League to 182 games after Arsenal were held to a goalless draw against Middlesbrough last week. However, the Gunners stopper is now completely focused on Saturday's clash with Sunderland as Arsenal eyes nothing less than all the three points.
Cech said: "In my opinion, the title will be between us, Liverpool, Tottenham, Manchester City and Chelsea.
"And I wouldn't write off Manchester United, even though they've not been quite there so far and are a bit behind.
"They have spent a lot of money, bought big players, and have a new manager with a lot of ambition in Jose Mourinho. Everyone is ready to fight until the final game — and there will not be a big difference between these teams."
Cech insisted that that it is not only about doing well in the Premier League but also putting up a serious challenge in the Champions League.
Arsenal has been consistent in qualifying for the Champions League and this is their 19th consecutive season in the competition. However, the Gunners have never won the title and failed to advance beyond the last 16 round in the last six years.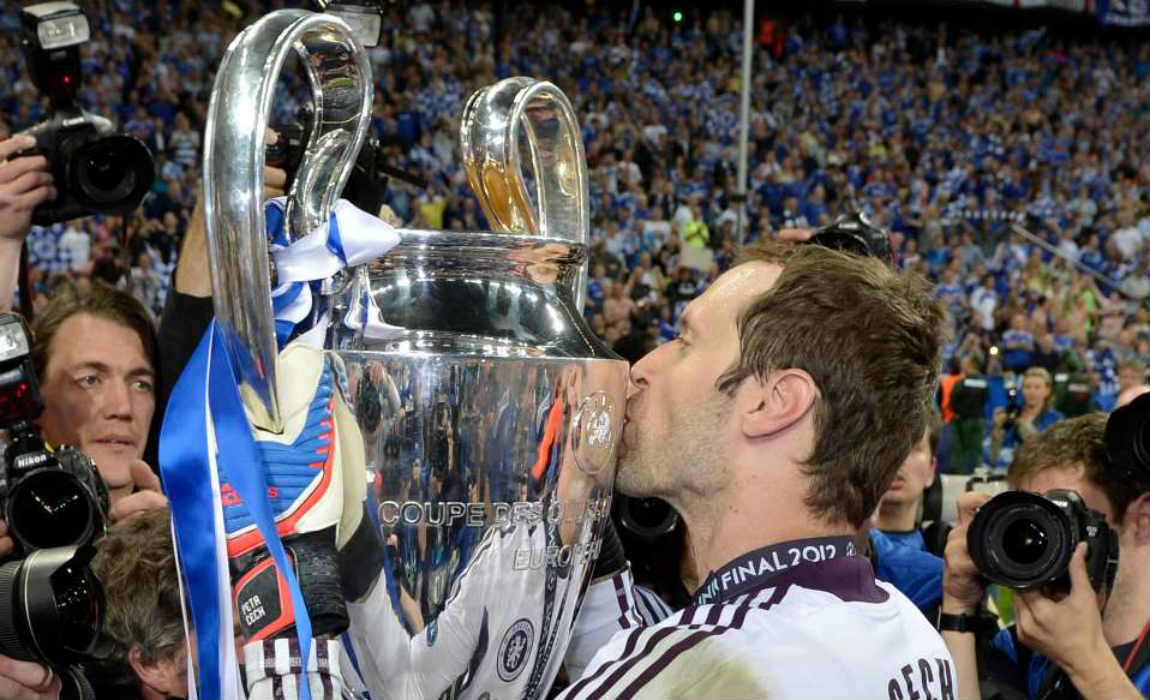 Cech, who played a crucial role in Chelsea's Champions League title triumph against Bayern Munich in the finals in 2012, said: "When you are in the Champions League, you play to win it, not just be part of it."
"Last season I thought we did really well in both games against Barcelona but, unfortunately, we fell short."
"So far this season the manager has chosen to play David Ospina in the Champions League, and I respect that."
"The advantage we have at Arsenal is that we have a great squad and the manager knows he can use every player."