Sir Alex Ferguson's career peak lasted 34 years. Jupp Heynckes 30. Jurgen Klopp is currently at 10, but all logic points that it should continue – whether at Liverpool or elsewhere. Pep Guardiola is at 12 and counting. By contrast, Johan Cryuff's peak as a manager lasted just eight years and Arrigo Sachchi just seven.
The peak, here, is defined as simply the time between a manager's first major success and his last. Sir Alex was clearly an anomaly and that is not surprising. Jupp Heynckes at number 2 and Giovanni Trapattoni at number 3 are more surprising. Equally surprising is the low ranking of Cryuff, Sacchi and Brian Clough who are perhaps credited more than Heynckes and Trapattoni.
PEP GUARDIOLA AMONG THE BEST MANAGERS
Pep Guradiola stands right next to the average of 12.3 years at the top, for now. However, in a sense he has exceeded the average for those who have revolutionised football on the field. Sir Alex changed the game when it came to running a club and managing a team, but on the field he was constantly adapting and did not have a definitive ideology other than attack.
1️⃣5️⃣0️⃣0️⃣ matches
8️⃣9️⃣5️⃣ wins
3️⃣8️⃣ trophies
2️⃣6️⃣ years
1️⃣ unforgettable journey

Sir Alex Ferguson: the man who made dreams come true ❤️ pic.twitter.com/OjEExUIodv

— Manchester United (@ManUtd) May 12, 2020
Cryuff and co, on the other hand, burned short but burned bright. Their ideas on the field made them so great but they also held them back. For there is only one total football and only one pressing system for each Cryuff and Sacchi. Guardiola though, is different.
Pep lies somewhere between the two extremes of continuous adaptability and ideological indoctrination. The entire season has been a testament to his flexibility and using City's deep resources well. To see how he has evolved and where he might go, we need to understand where he started from.
GUARDIOLA'S EVOLUTION
While at Barcelona and in the general public, Guardiola is seen as the natural heir to Cryuff, he is perhaps closer in tactical and personality profile to Marcelo 'El Loco' Bielsa. The most integral thing that defines Guardiola is not tiki taka or total football or pressing – it is intensity.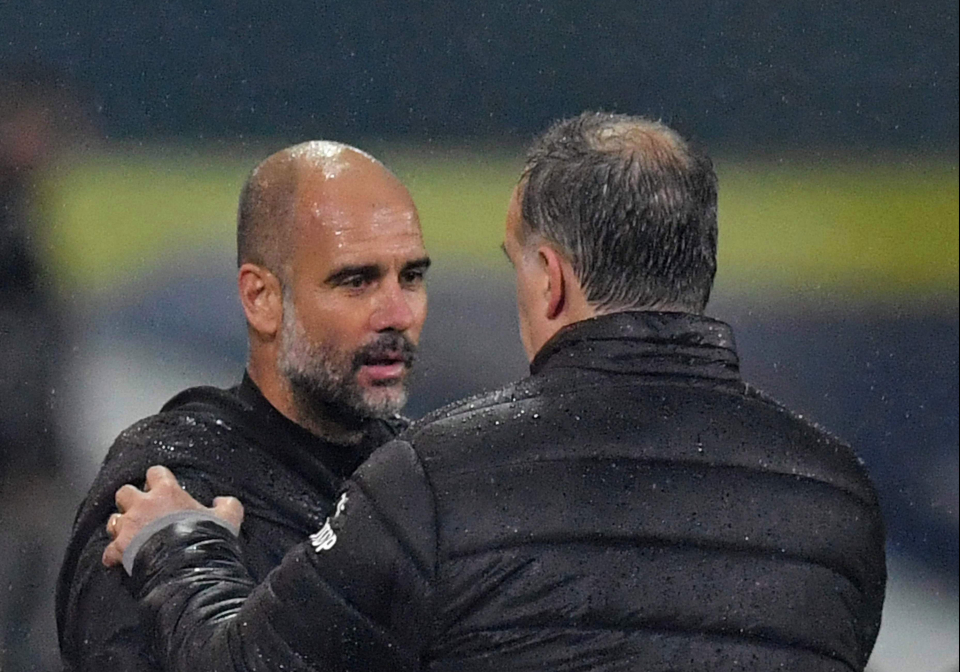 At Barcelona it was intensity of passing which wore opponents down. At Bayern, it was the intensity of positional play – constantly switching and changing to create openings. At City, he added intensity in pressing, spurred on by Klopp's Liverpool, to deal with the faster paced environment.
This season, Guardiola has had a surprising pragmatic turn. The focus in intensity has shifted towards the defensive half with the line dropping deeper for the first time in his coaching career.
However, despite all his tactical ingenuity, and all his future expected impact, Guardiola is still some ways off from proving himself as the greatest manager of all time. That can however change on Saturday.
PEP'S CHAMPIONS LEAGUE STRUGGLES
Guardiola's last Champions League final came a decade ago – beating Manchester United 3-1 at Wembley. It was definitely the best performance by a Guardiola side then and perhaps still is today. However, in nine attempts since, continental glory has evaded the Catalan. At Bayern, he lost to each of the Spanish trio of Real Madrid, Atletico Madrid and Barcelona at the semi-final stage each time. The defeats were compounded by the fact that they were fairly comprehensive. Guardiola's Bayern looked the worse side in each tie and perhaps more surprisingly, looked short of ideas on how to deal with the problem.
28 May 2011 – ten years ago, today – Pep Guardiola wins his last Champions League trophy playing a false nine up front against an English team. 🏆

Will history repeat itself this weekend? pic.twitter.com/5d14bhyuoJ

— FourFourTwo (@FourFourTwo) May 28, 2021
The same problem continued in Manchester. First, came a shock loss to Monaco in the round of 16 with an ageing Falcao getting the decisive goals. Then came a 5-1 aggregate knockout at the hands of Klopp's Liverpool in the quarterfinals. This was followed by an enthralling rejection by VAR and a declining Tottenham under Mauricio Pochettino at the same stage. Last season, Guardiola's City made it three quarter-final exits in a row getting upsetted once more, this time by Lyon.
The common theme in all four exits, apart from a remarkable lack of luck, was that Man City looked lost. The game plan was far too complicated and over-thought, the players not trusted enough by Guardiola. When your ideas are usually so good, why not do all the thinking yourself.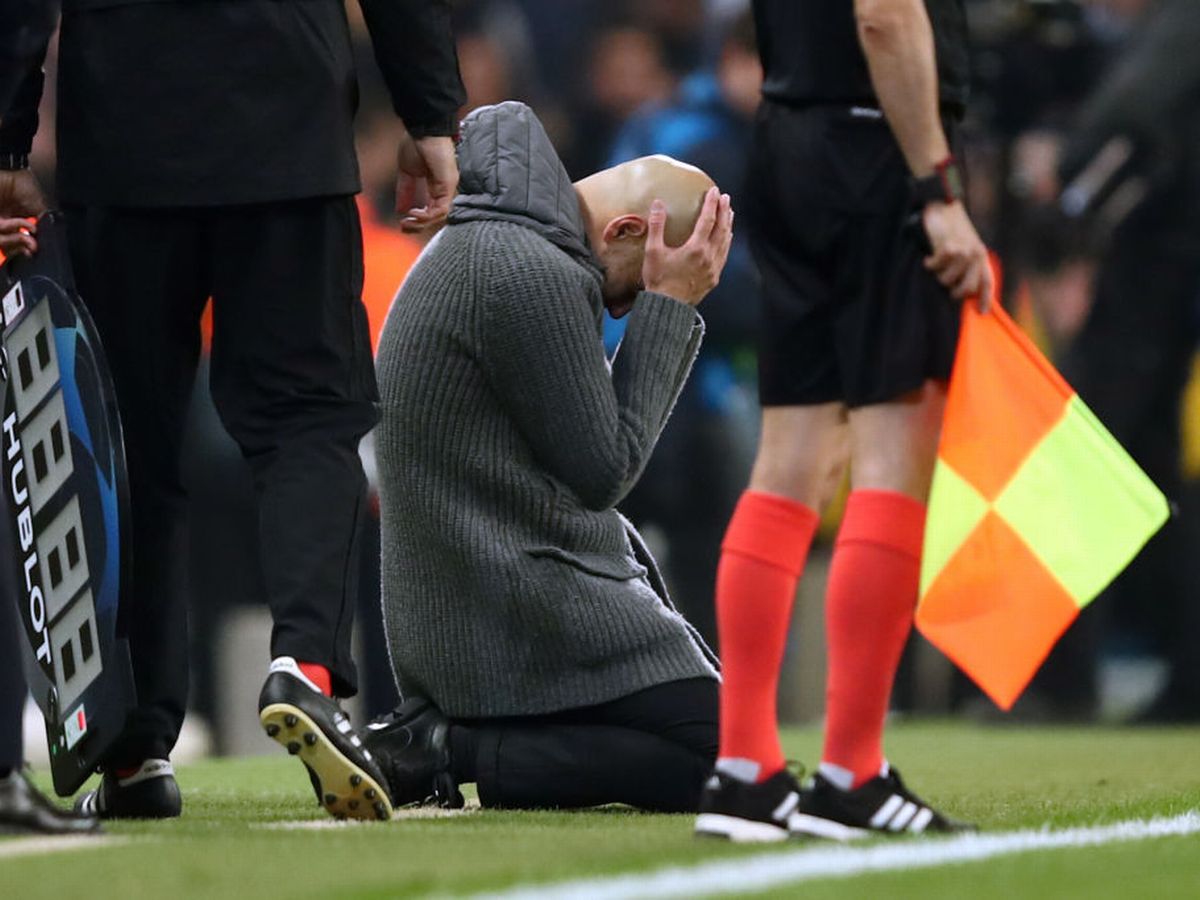 That has been the Catalan's downfall in a decade – a need to have the victory attributed to him. It is not surprising thus that as soon as he has taken a step back and made things simpler, City have flourished.
Guardiola's most complex tactical decision this season has been to play without either of Sergio Aguero and Gabriel Jesus, both of whom have been injured or out of form. Though going the whole season without a striker is a brave choice, false 9s however have been around for a while now. A solid defence, a mobile and technically gifted midfield and a fast, skillful forward line – City's mantra for success this season, certainly not revolutionary.
Manchester City fielded the most expensive defence in Premier League history on Saturday. But with Dias and Laporte at the heart of the £230M defence, does Guardiola have the best centre-back partnership available now? https://t.co/Ga8ciIEwtX

— Richard Jolly (@RichJolly) November 2, 2020
For Guardiola though,  it is a marked improvement as a manager. It shows that he is going more down the route of Sir Alex and Bielsa than Cryuff and Sacchi. For all their success, the latter two will never be in the conversation for being the greatest managers ever even if they may have had more influence on football tactics than the former two.
GUARDIOLA VS TUCHEL
He may have won the Premier League this season already but if he is to race to the top of the pack, a stronger statement needs to be made. Perhaps in the form of ol' big ears. In his way stands Thomas Tuchel, a man who is at the base of his peak years, looking to kickstart his way up.
Tuchel represents the German school of tactics and he is autocratic in the dressing room according to reports but if he is to enter the names discussed above he needs more success. He won just the DFB Pokal Cup at Borussia Dortmund and failed to crack the big one with PSG which naturally lowered the value of the rest of his trophies.
For the first time since 2012/13, PSG have failed to win multiple trophies in a single campaign:

🏆 Ligue 1
✖️ Coupe de France
✖️ Coupe de la Ligue
✖️ Champions League

Thomas Tuchel's first season in charge fails to live up to expectations. pic.twitter.com/xLWkOJqi8B

— Squawka Football (@Squawka) April 27, 2019
He reached the final last season with the French side but was out-pressed and out-run by Hansi Flick's Bayern Munich. The defeat was particularly crushing because Flick beat Tuchel at his own game. Compounded by injuries, his PSG side looked off the pace at the start of the season after that loss leading to his sacking. Tuchel has been sacked twice already and that does not bode well if he is to establish himself as a top manager in history.
Few matches represent as fascinating a clash as the Champions League final does between managers. Both, Guardiola and Tuchel are huge personalities and have big ideas. A win in Porto can come to define either of them, making it all the more mouthwatering.