UEFA Champions League football will be played again at Etihad Stadium during the 2020-21 season. But how far will Manchester City advance in the competition? Photo by Sung Chi (Wikimedia).
It's been a bit of a good news, bad news time for Manchester City in terms of the UEFA Champions League.
First, the good news: Last month, the Court of Arbitration for Sport (CAS) ruled in City's favour in the team's appeal against sanctions for what were termed "serious breaches" of Financial Fair Play (FFP) regulations committed between 2012 and 2016. The original ruling was going to result in, among other sanctions, a two-year ban from the UEFA Champions League, Europe's richest competition.
Now for the bad news: On the pitch, City were ruled out of this year's UCL competition. French side Lyon grabbed a 1-0 first-half lead in its quarter-final match against the Sky Blues. However, things were looking up when Kevin DeBruyne netted the equalizer in the 69th minute.
History appeared to be in Manchester City's corner. Manager Pep Guardiola's side rallied to win four of their last seven UCL matches in which they trailed at halftime. That included their previous contest against German club Schalke 04.
View this post on Instagram
This time, the rally caps didn't come through. Striker Moussa Dembélé netted a brace of goals in the final 11 minutes and Lyon were shock 3-1 winners. Manchester City were out of Europe.
Once again, they couldn't even get near the finish line.
This marks the third successive season that City has departed from the UCL at the quarter-final stage. It's the second year in a row that they've been sent packing by a less-fashionable side
Last season, they lost to fellow English club Tottenham Hotspur, ousted on the away goals rule. At least in 2017-18, City were put out 5-1 at the hands of eventual finalists Liverpool.
Another early exit adds further fuel to the fire that despite all the success they've enjoyed, City's ultimate legacy won't put them among the all-time great sides of the sport's history.
Domestic Dominance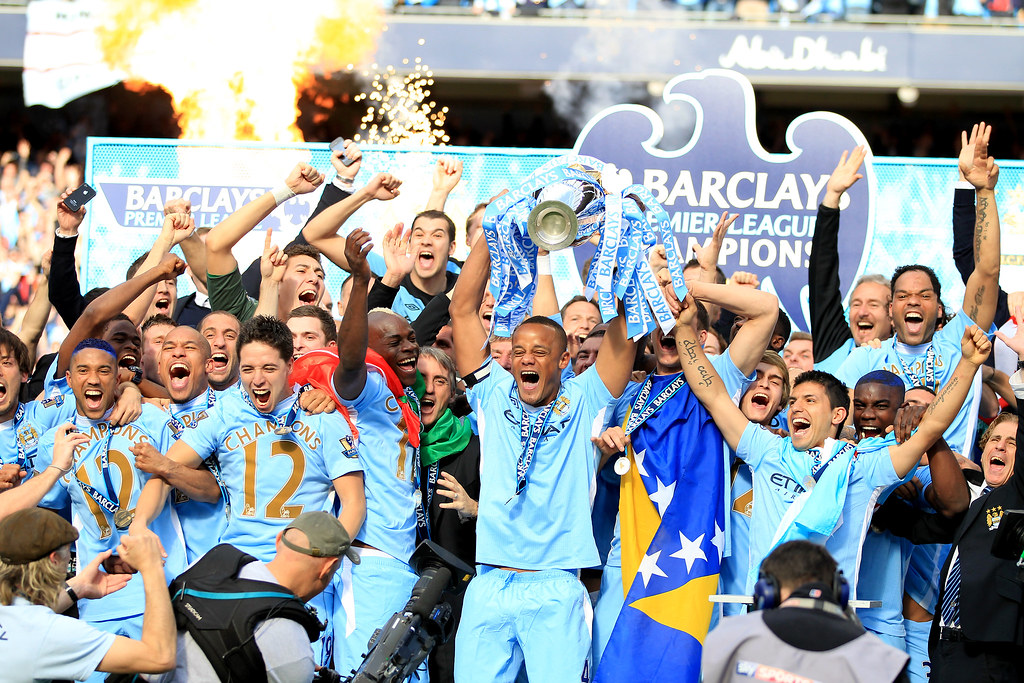 While Manchester City owns many domestic trophies, European success has eluded the club. Photo by: Oldelpaso (Wikimedia).
Three straight League Cups and five of the last seven titles. Two FA Cup wins since 2010-11. Four English Premier League titles since 2011-12, as well as three runner-up placings.
When they're playing at home, City can always be counted among the absolute elite sides. It's won the club fans around the globe. No matter where in the world you're situated, when it comes time to go to your favorite online soccer betting site and place a future book wager on the outcome of the upcoming EPL season, it's never a bad idea to put a few quid on Manchester City.
It's when they go beyond domestic competition that your money is best bet on some other English side.
Defending champions Liverpool own six UCL titles. That's third on the all-time list. City's crosstown rivals Manchester United show three triumphs. Nottingham Forest won twice, while Aston Villa and Chelsea each carried off the trophy once.
Other than a 1969-70 victory by 2-1 over Polish club Górnik Zabrze in the now-discontinued Cup Winners' Cup final, Manchester City's international trophy case remains empty.
The Close Call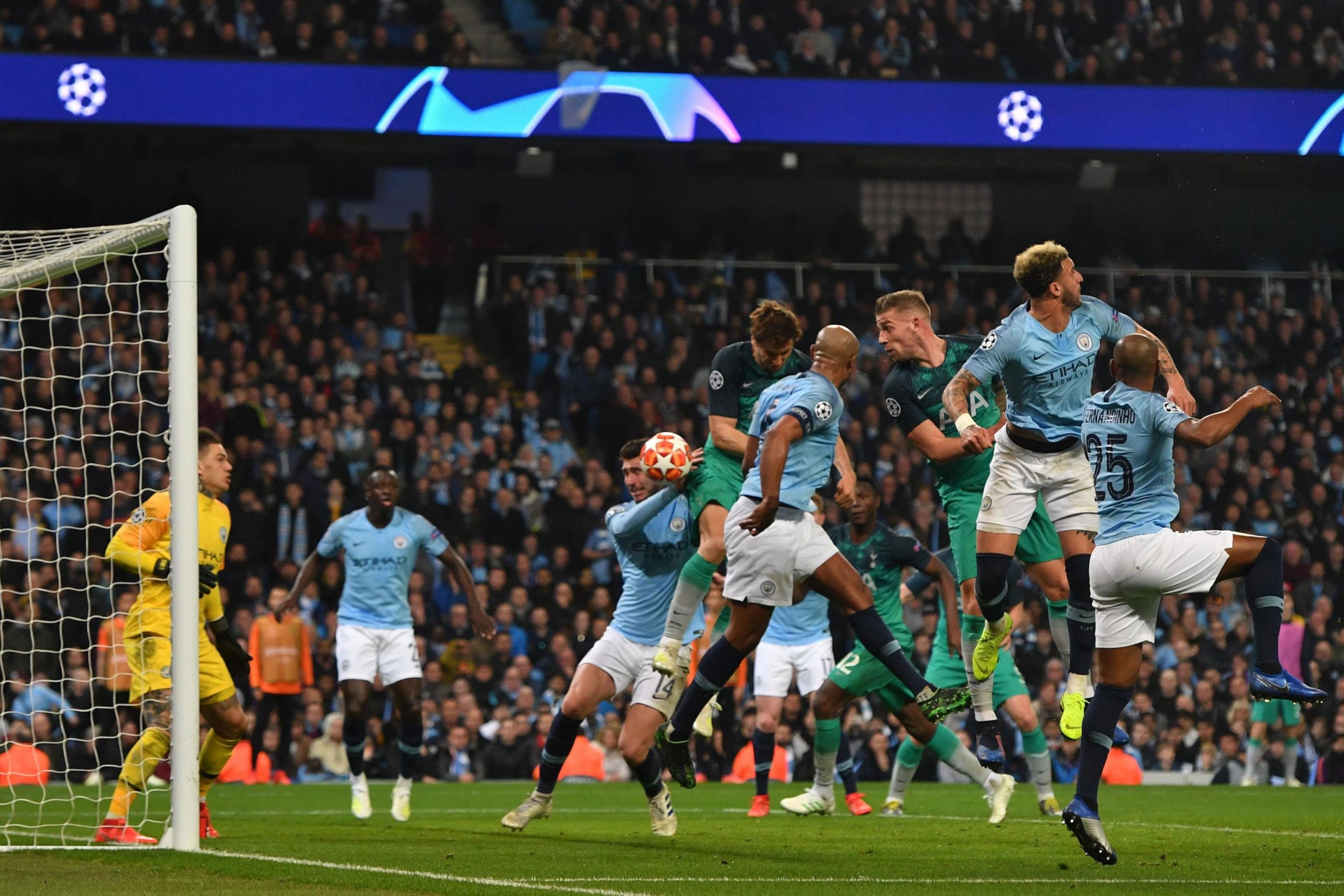 Manchester will play in the UCL next season for the 11th time in club history and 10th year in succession. They made their first appearance back in 1968-69, losing 2-1 in the first round to Turkish side Fenerbahçe.
In the past nine years, besides the trio of quarter-final exits, Manchester City also bowed out three times in the Round of 16 and twice during the Group Stages of the competition.
The nearest they've come to living their European dream was during the 2015-16 season. Manchester City dispatched Paris Saint-German 3-2 in the quarter-finals to reach the UCL final four for the first time.
Man City drew mighty Real Madrid in the semi-finals. Home for the first match, City was held to a scoreless draw. In the away leg at Bernabeu, a 20th-minute own goal by City defender Fernando was the only tally of the match. Real Madrid went through 1-0 on aggregate.
Every year, wait until next year continues to be Manchester City's UCL rallying cry. But their year never seems to arrive.
Will it ever?