Finally India is catching the eye of European giants as some of the top clubs in Europe are scouting the worlds second most populated country in the world for talent and it seems like German champions Bayern Munich have already spotted a future superstar Chandan Nayak.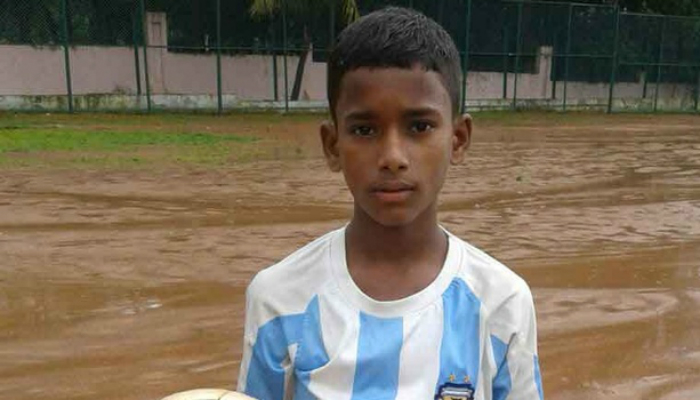 11-year-old Chandan Nayak from Bhubneshwar, Odisha has been invited by Bayern to train at the clubs state-of-art academy in Bavaria.
Chandan attended a trail set for players between the age-group of 14-16, but the 11-year-old boy managed to impress German scouts as he has been invited by the club on an all-expense paid trip to Germany.
Chandan will be leaving for Germany today, and the young boy is already dreaming about donning India's blue shirt in the future. He said that he wants to become a regular of the senior-team someday.
Indian Wonderkid #ChandanNayak, 11, will be training with @FCBayern for two months after impressing in trails. pic.twitter.com/oDjfaGtX5y

— FootTheBall (@FootTheBall) August 25, 2016
"I am very happy. I want to become a player for the Indian team one day. I really want to thank my coach," Chandan Nayak said.
Jayadev Mahapatra, Chandan's coach spoke highly of the 11-year-old. He said that Chandan has the ability to do wonders with the ball.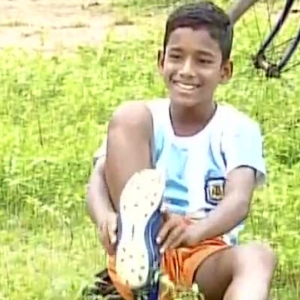 "This boy's very talented and gifted," Mahapatra said. We spotted him when he was very young and he's been training with us for the last three to four years.
"He will be leaving on [Aug.] 25. In Germany he will be playing besides greats like Philipp Lahm. The best coaches of the world will train him. Around 120 students from across the world will be coming.
"The training he'll receive at Bayern is beyond what we can give him in India. It's a huge opportunity for him and will create a lot of expectation and hope for the slum kids who play soccer."