Jose Mourinho's Manchester United is already eight points behind Pep's Manchester City.
Mourinho must be hating it, losing to his old team, Stamford Bridge used to be his home, but not anymore.
Alvaro Morata opened the scoring inside the opening ten minutes of the second half, making a difference between two sides when he converted Cesar Azpilicueta's cross into goal from the right.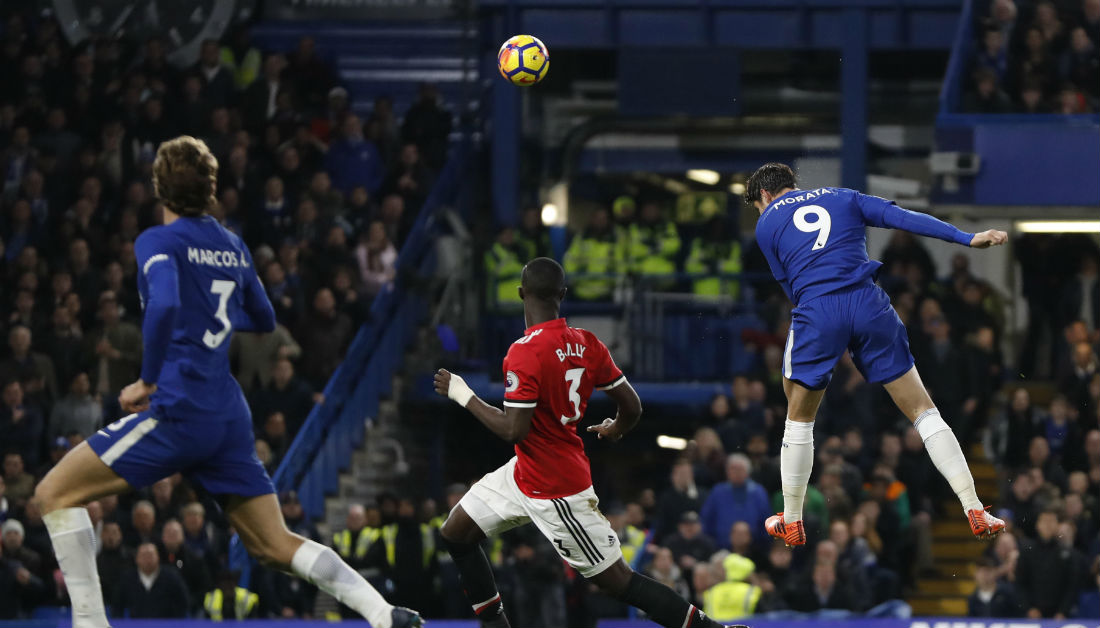 He celebrated on one knee, pulling back on an imaginary bow and arrow before taking aim in front of the delirious fans in the Matthew Harding Stand, similar to former Chelsea player and Spanish legend Fernando Torres.
Recovering, after the Blues lost to Italian side Roma.
"Champions of England, we know what we are" Chelsea fans singing following Morata's strike. At times, they played like them.
Eden Hazard was looking back to his best, swiftness with skills.
But it looks like anger is still festering between Hazard and the Special One.
Hazard did not look up and Mourinho slipped his hand in his pocket as the two sides marched out of tunnel.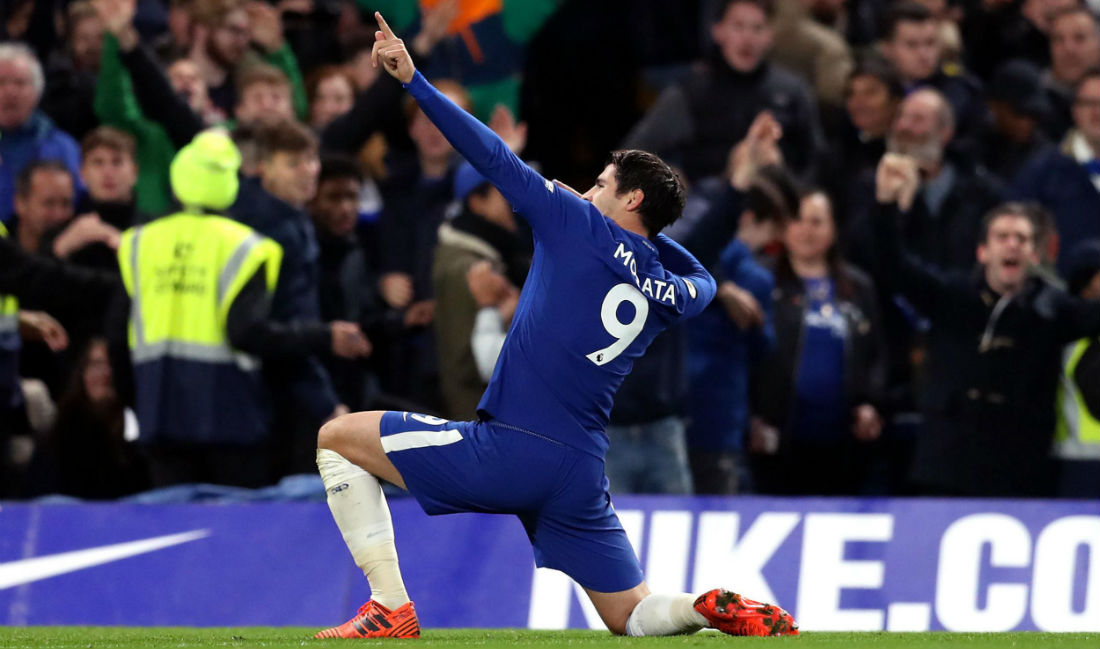 Hazard was the target on the pitch too, riding one hefty challenges from Phil Jones and Ander Herrera at the start of the second half.
Both were booked, deservedly so.
In his own mind Mourinho is still No1, with three Premier League titles in two separate spells.
Chelsea fans singing "sit down Mourinho" and rising to acclaim "Antonio" have other ideas.
The defending champions responded, a totally different side than the one who faced Roma.
It was the night Conte lost control.
This looked a lot better, with a bit of the old title-winning Chelsea about them.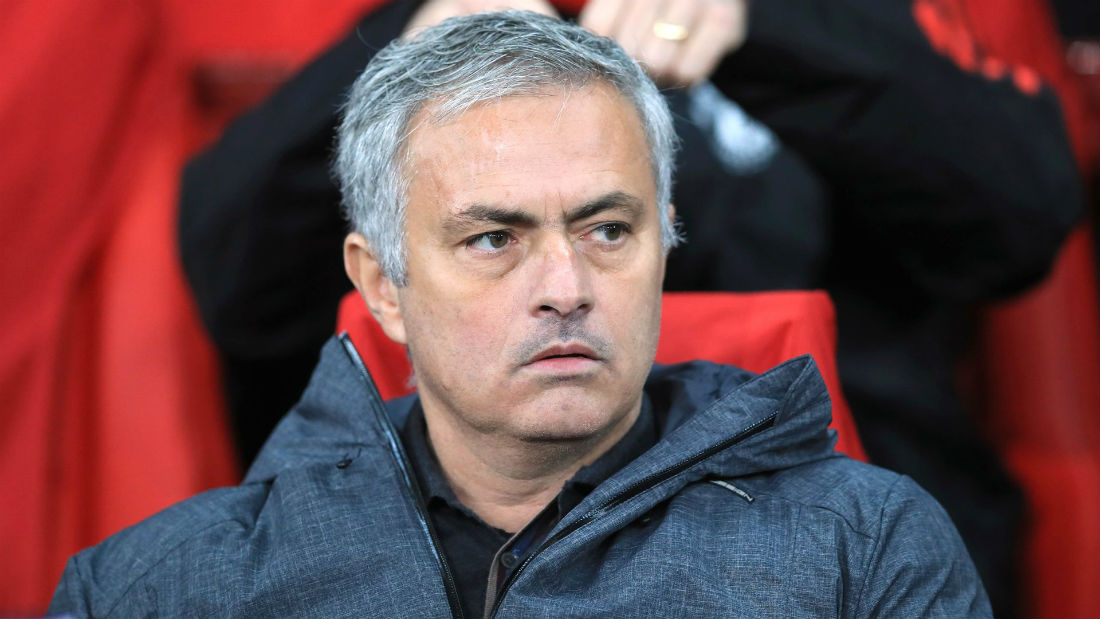 Mourinho's return, was always going to provide additional motivation.
Hazard on the other hand was super-charged, forcing another save out of De Gea when he caught the ball on the half-volley inside the area.
Cesc Fabregas: "Overall it was a very good performance, but maybe a little bit more open than we wanted.
"We prepared the game in a way that we knew how they like to play. We had more possession than usual, which for me is something we have been lacking.
"It's fantastic to defend well, but we need to play and have possession. We have fantastic players and we need to take advantage of that.
"If you play for Chelsea, you have to win every single game. You go to any stadium in the Premier League it is always difficult."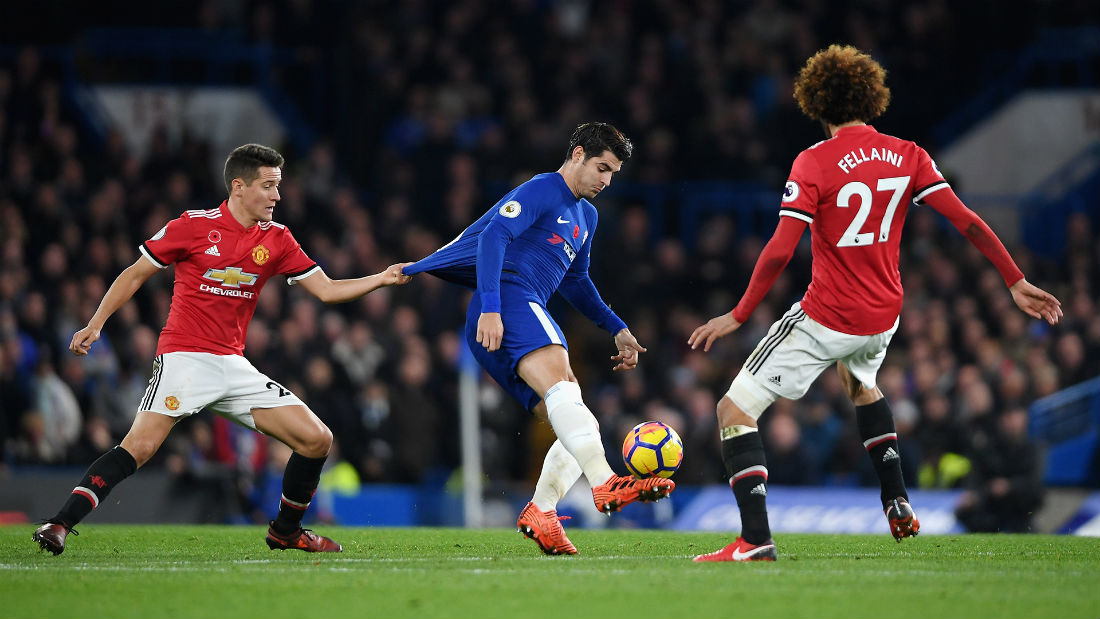 The match was starting to heat up.
The Special One needed a compulsory win here, to keep up with rivals Manchester City after their comfortable 3-1 victory over Arsenal.
At times they flickered.
Marcus Rashford, just about keeping Anthony Martial out of the starting line up, headed over when he connected with Ashley Young's cross.
Romelu Lukaku, without a goal in six games, had a decent effort on the turn, which was punched away by Thibaut Courtois after 16 minutes.
The pressure was building.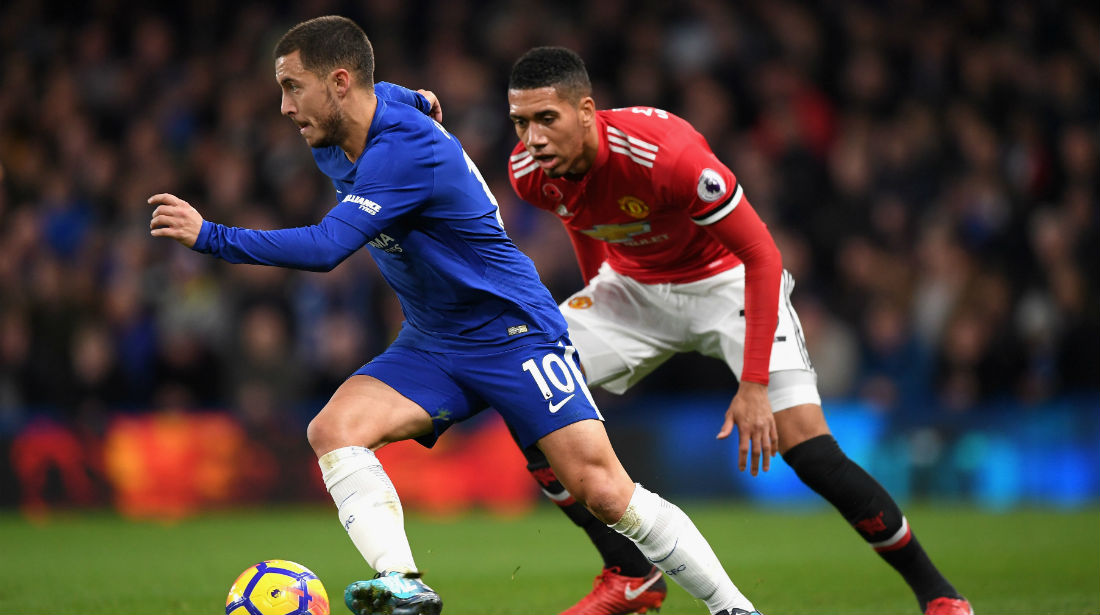 Morata, was struggling to find the net himself throughout the match, made the breakthrough.
A was a clever finish, losing his markers in the United defender ten minutes after the break to net Cesar Azpilucueta's cross beyond De Gea.
Alvaro Morata said: "It's important we won, and we had a very good chance to come back to winning ways.
"We are very happy because now with an international break we can go away with the three points."
Mourinho sent for reinforcements, with super sub Anthony Martial and Marouane Fellaini on for the final half four.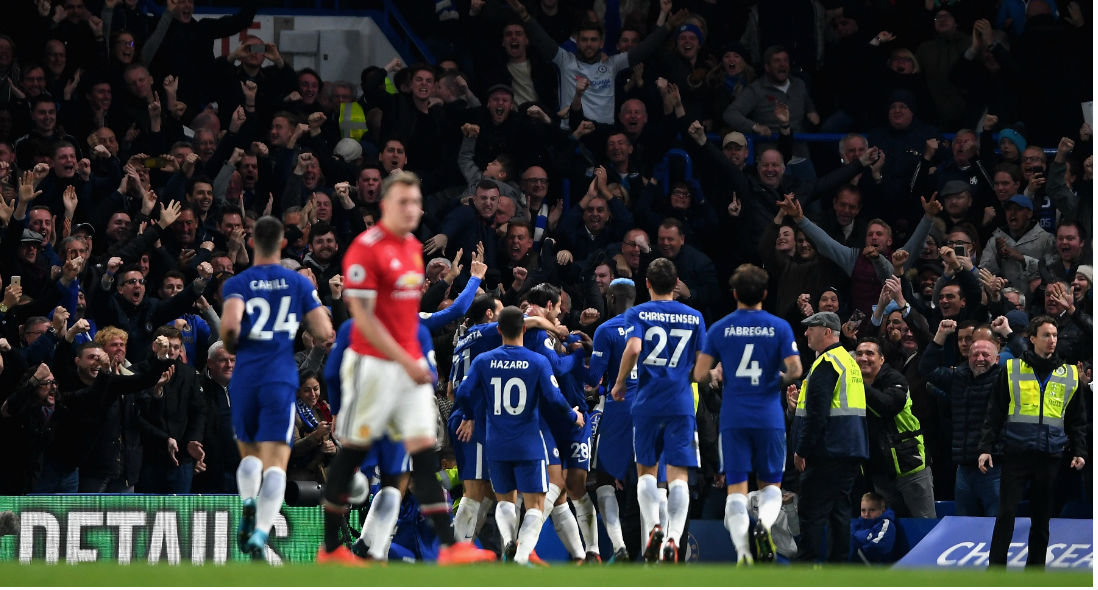 Martial, with four goals from the bench this season, was supposed to offer firepower.
In the event they got nowhere, suffocated by the mighty Chelsea defence.
David Luiz sat this out, failing to even make the substitutes' bench as Conte made some big calls for this clash with United.
In the event he got it spot on.
The gap at the top suits City, streaking into the international break eight points clear of their rivals.
Being second best will not suit the Special One.