Former Chelsea star Frank Lampard have announced that he will leave MLS side New York City FC after his contract expires at the end of this year.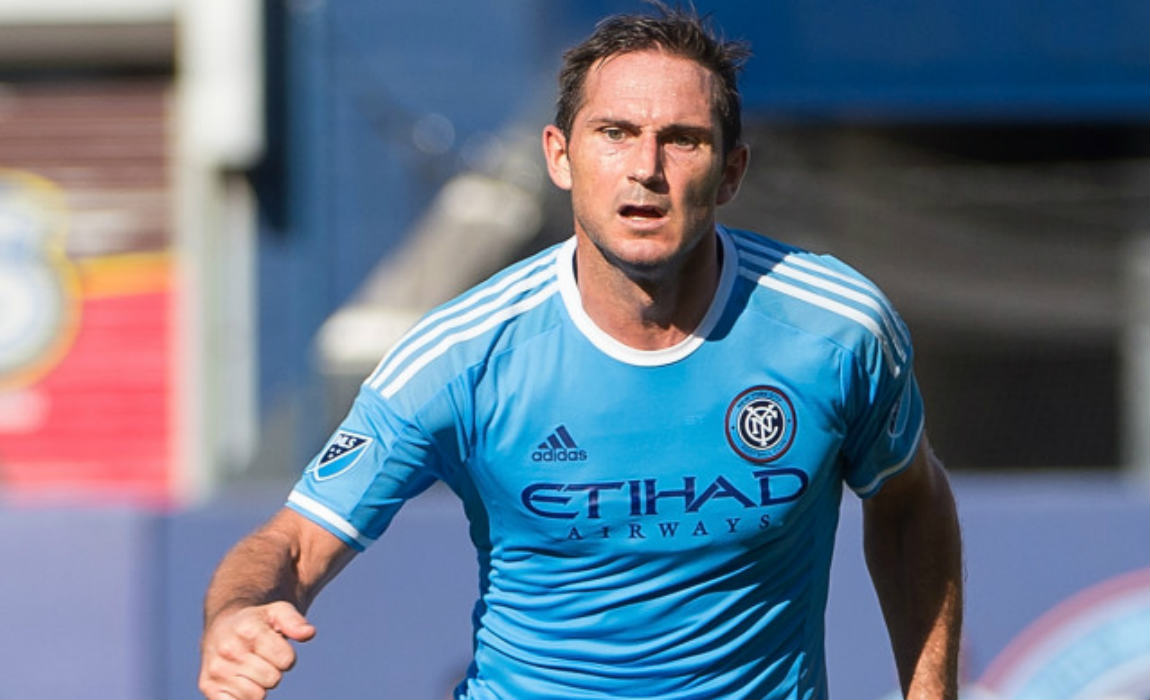 The England legend took to Instagram to announce his decision to leave the club at the end of this year.
Lampard joined New York City FC in 2014 but he spent a good amount of the 2014-15 season on loan at Premier League side Manchester City, who share the same owners with the MLS side.
The Chelsea legend has made 31 appearances for New York City, with 15 goals to his name and played alongside other big names Andrea Pirlo and David Villa.
The English midfielder has promised to reveal about his future soon and now it would be interesting to see whether he retires or joins a new club.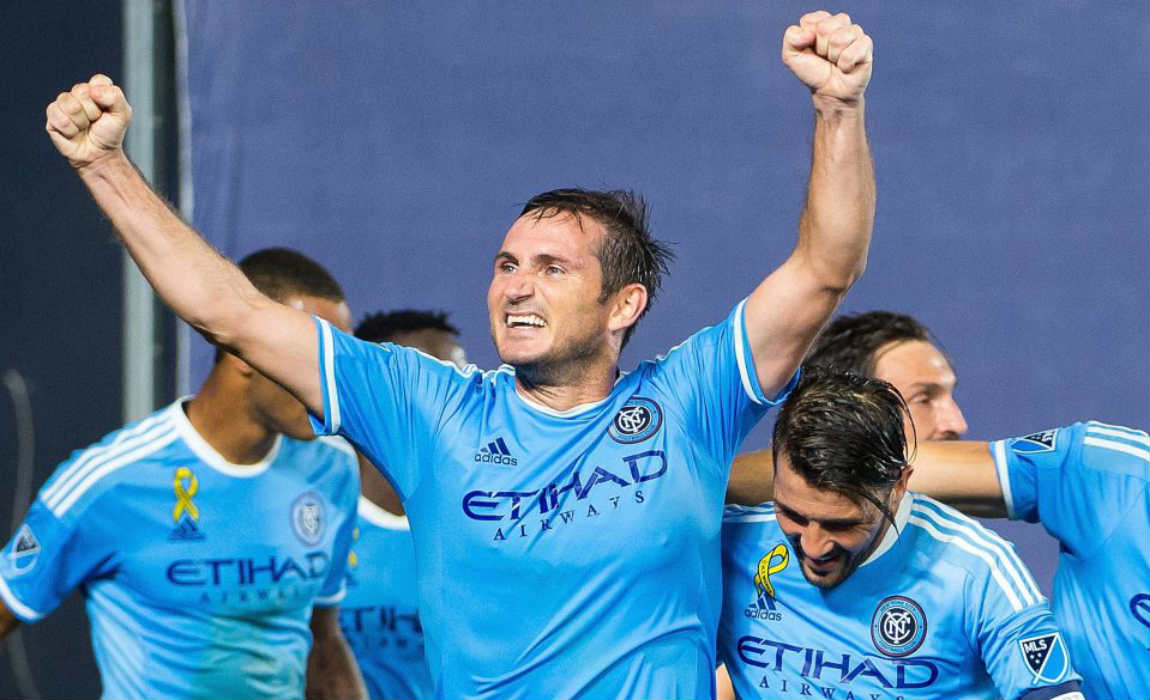 Earlier, foottheball had also reported that The Football Association had invited English legends Steven Gerrard and Frank Lampard, to begin their badges for stepping into a coaching role in the upcoming future.
The Three Lions bosses held talks with both the players and requested them to start working on their badges after the MLS season closes this winter.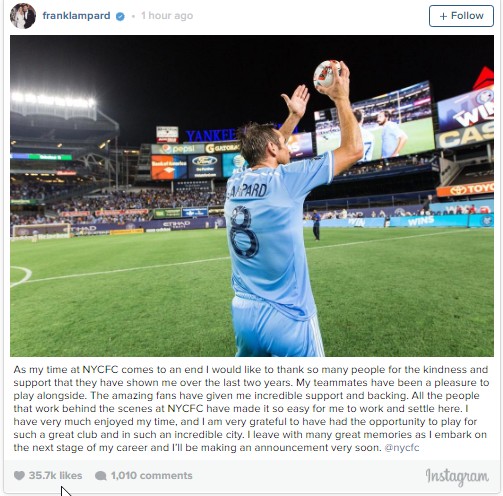 Finishing all the badges and securing the necessary qualifications for stepping into a coaching role usually takes up to four years. Till date, the FA has not offered top-flight players a fast-track route to complete their badges. But looking at the recent crisis in the Three Lions set-up, the England bosses were keen on speeding up the process for Lampard and Gerrard – who would mentor the young English talents.
Lampard said on Instagram: "As my time at NYCFC comes to an end I would like to thank so many people for the kindness and support that they have shown me over the last two years."
"My team-mates have been a pleasure to play alongside. The amazing fans have given me incredible support and backing."
"All the people that work behind the scenes at NYCFC have made it so easy for me to work and settle here."
"I have very much enjoyed my time and I am very grateful to have had the opportunity to play for such a great club in such an incredible city."
"I leave with many great memories as I embark on the next stage of my career and I'll be making an announcement very soon."
New York City head coach Patrick Vieira, who had joined the club from Manchester City along with sporting director Claudio Reyna heaped praise on Lampard.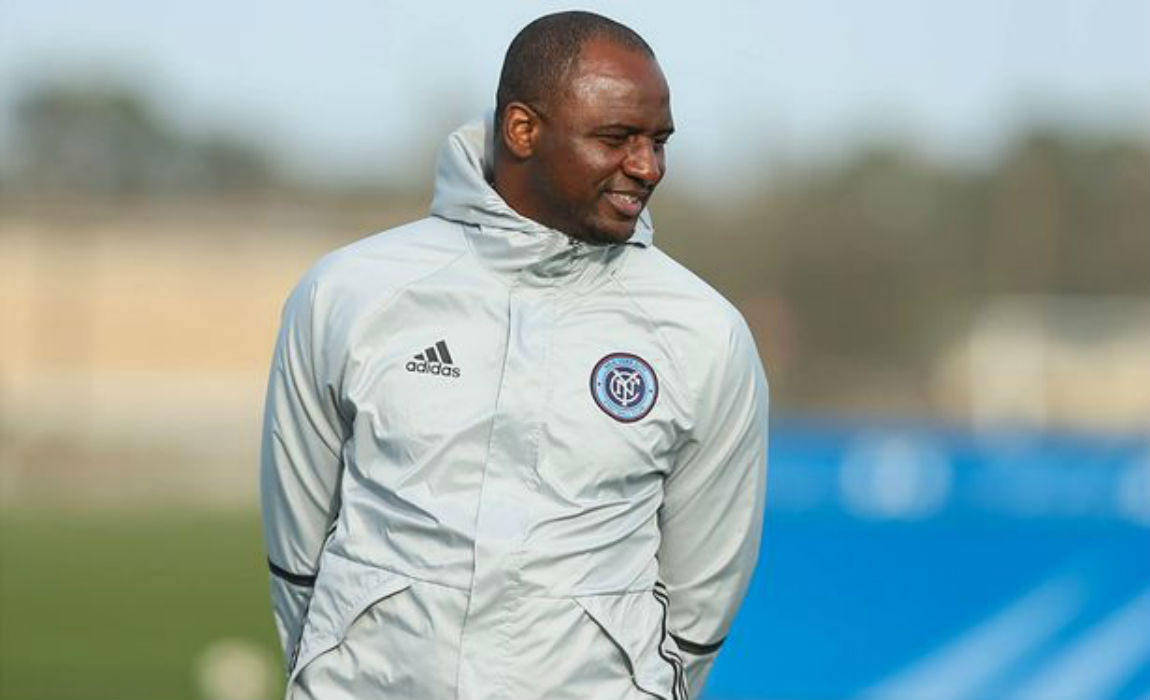 Vieira said: "Everybody talks about Frank's goal-scoring record from midfield, but I can tell you after a year of working with him, he brings so much more to a team than just goals."
"It is clear that Frank has embraced playing in this league and for this club. I am grateful for his service in my first year here and I wish him the very best in whatever he chooses to do next."
Reyna said: "On and off the pitch he has been a fantastic ambassador. Frank will always be part of the history of this club and we thank him for playing an important role in so many special moments in our young history."