Pedro's best years in football came under prolific manager Pep Guardiola at Barcelona.
And now the two of them are set to face each other as current league leaders Chelsea are all pumped up to lock horns with Guardiola's Manchester City on Saturday.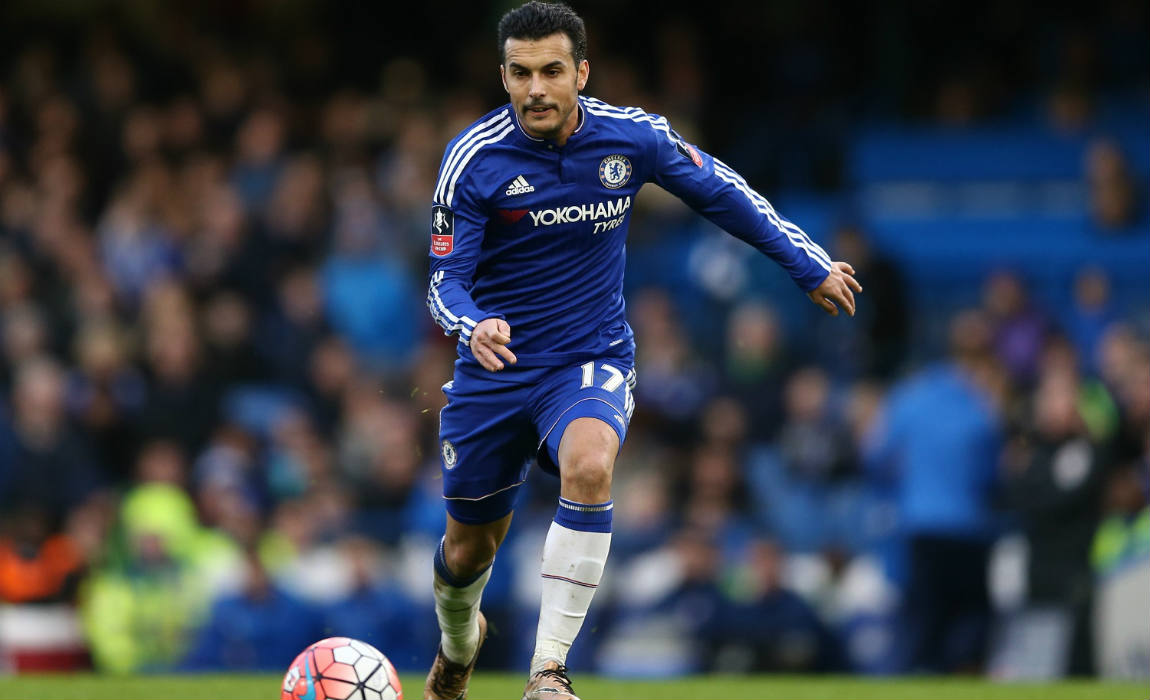 The duo spent their best footballing years at Camp Nou and the biggest achievement that came their way during the golden period at Barcelona – was the Champions League title triumph in 2011, where Pedro played a quintessential role in the final game at Wembley.
Pedro had scored the opening goal in Barcelona's 3-1 triumph over Manchester United in the final – and pundits brand it as one of the best performances during Guardiola's era.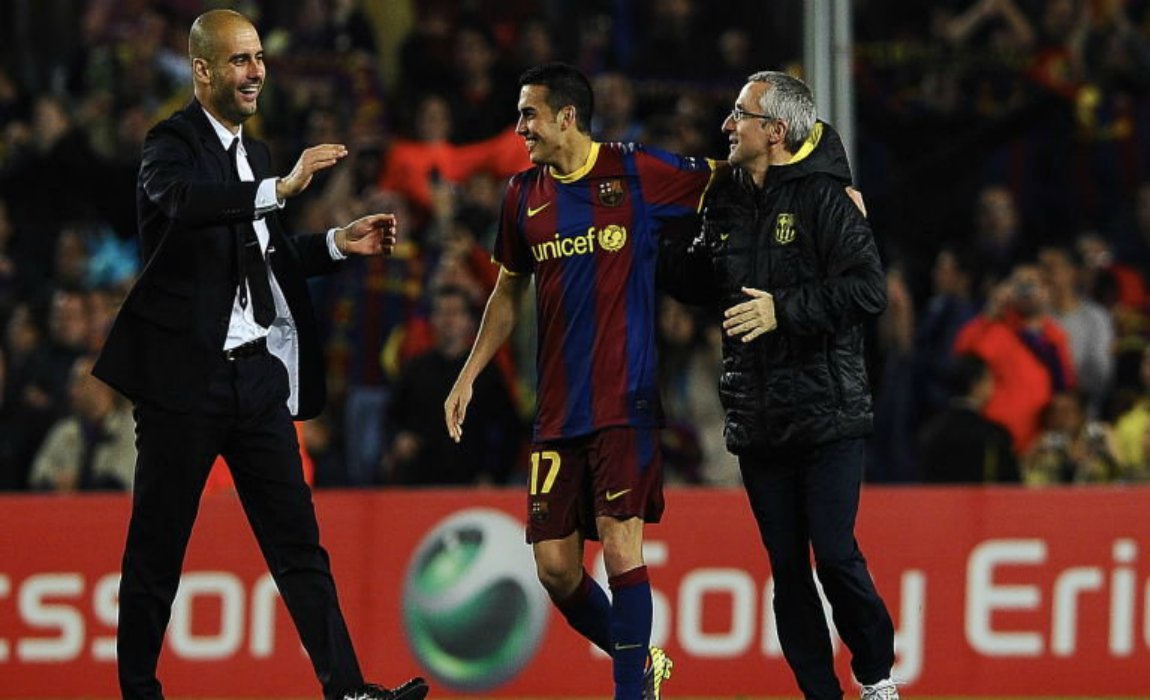 And after scoring that crucial opening goal, Pedro's name was forever etched in Barcelona's history.
Another thing that binds them together – is the famous La Masia academy. Both of them are the products of the academy – with Guardiola rising to fame both as a player and later a legendary manager.
Pedro came to Barcelona as a 16-year-old youngster and went on to document his name amongst the best that the club have ever produced – with 20 trophies to his name at Barca – 14 of those titles came under former manager Pep Guardiola.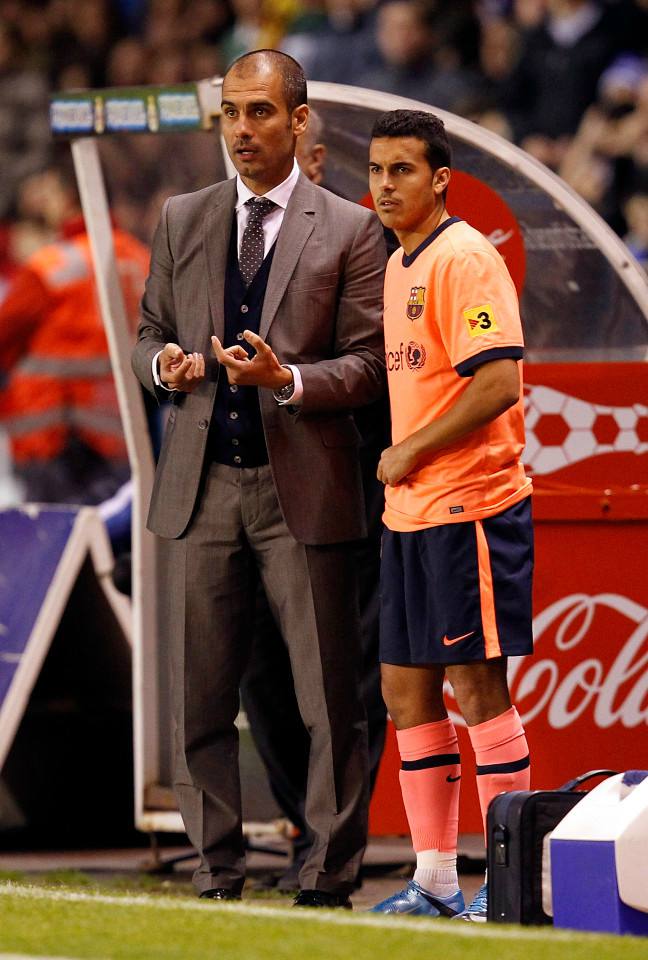 Pedro had 99 goals to his name in a total of 321 appearances in all competitions during his successful stint at Barcelona, before he made a switch to Premier League due to lack of game time under current Barca boss Luis Enrique.
Pedro proved his mettle from time to time at Barcelona but he had to always fight for a place in the front three – at first with Thierry Henry, Zlatan Ibrahimovic, David Villa and later with Alexis Sanchez, Neyamr and Luis Suarez.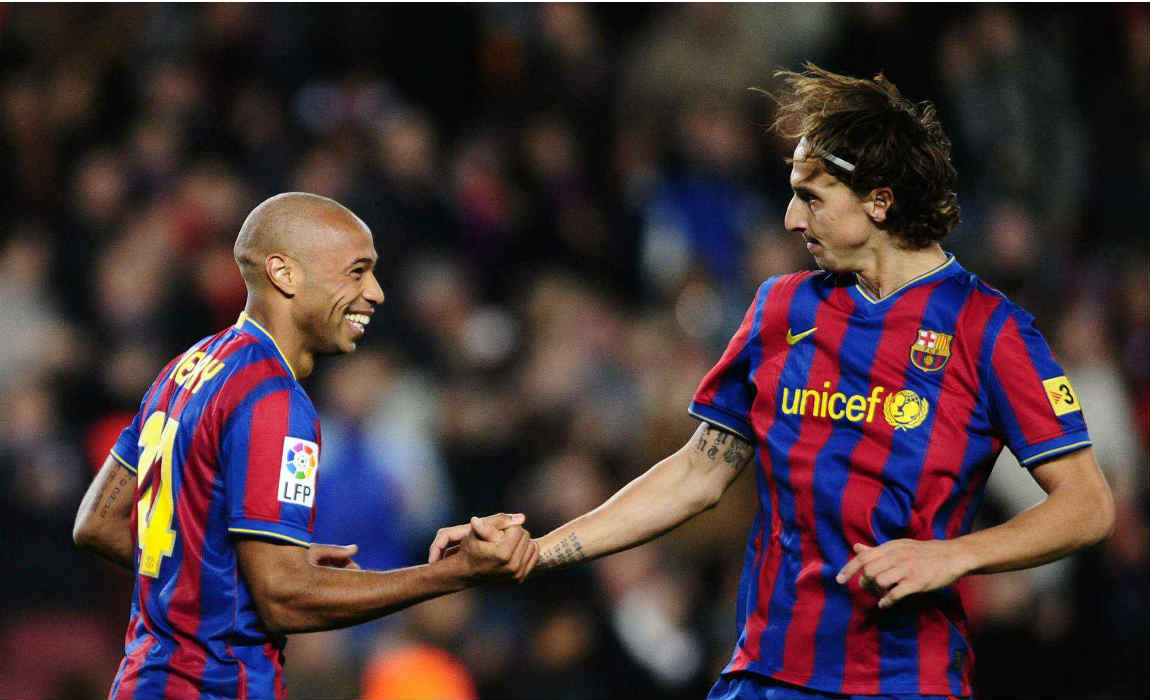 During that time, Pedro said: "They're all great players and I've learnt a great deal from them."
Before the arrival of Neymar and Luis Suarez, Pedro always managed to earn first-team action under Pep Guardiola and was the perfect player to complement the other big names Lionel Messi, Xavi and Andres Iniesta. He was more of a clinical finisher – chipping in goals from the most acute angles.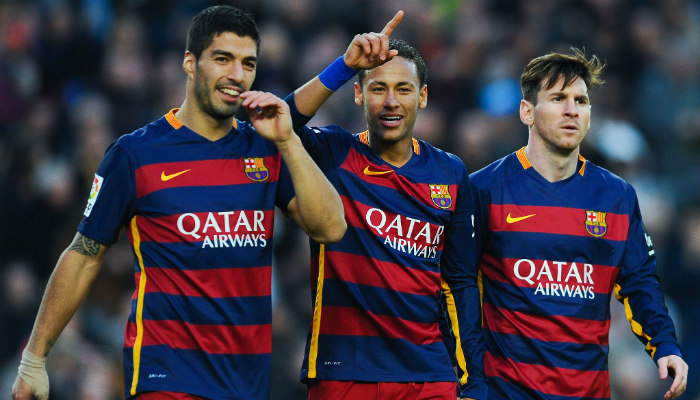 Pedro earned his La Liga debut as a substitute under Frank Rijkaard in 2008, but it was after the arrival of Pep Guardiola that he gradually burst into the first-team scene.
Fans always knew that Pedro was much more than he achieved – as he always had to fight for a place with big names joining Barcelona, who came with a hefty price tag. But Pedro always managed to deliver when he was given a chance.
Pedro's exit rumours started doing the rounds after Luis Suarez joined Barcelona from Liverpool for a whooping £75m in 2014. And Pedro saw his chances of playing in the first team diminishing with Messi, Neymar and Suarez ahead of him for the front three positions.
Under Tata Martino in the 2013-14 season, Barcelona failed to clinch any title but Pedro had an incredible season – with 19 goals to his name in 54 appearances. And he stayed for two more seasons at Camp Nou.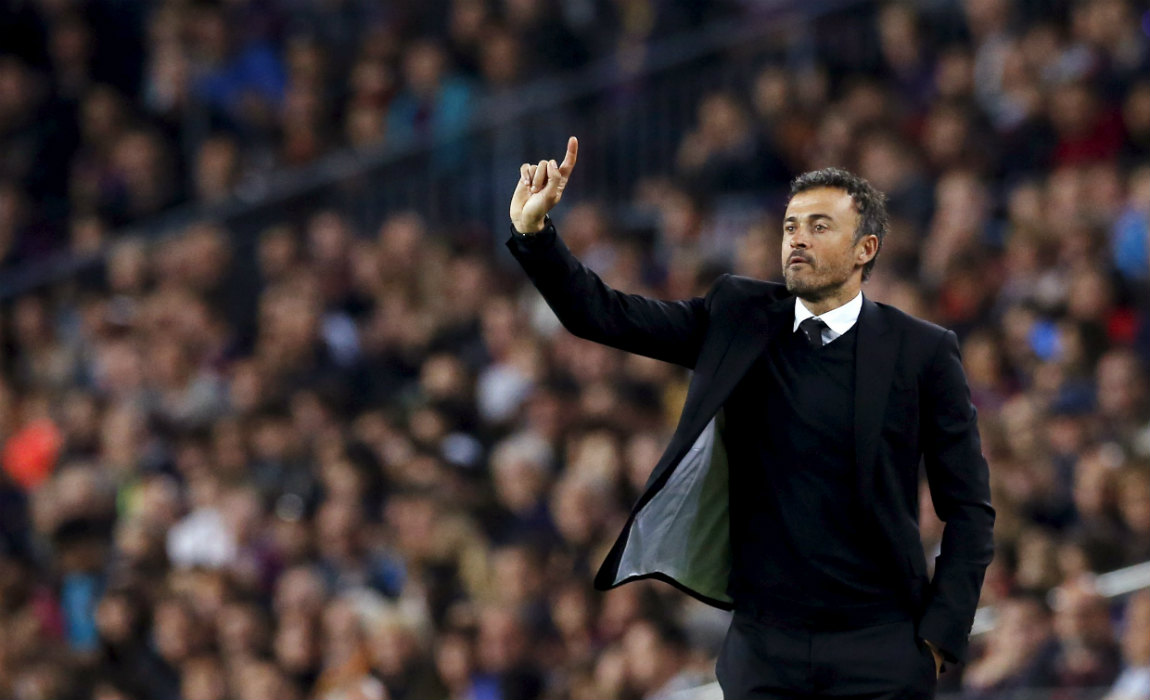 From time to time he had always manifested his love for his boyhood club and his desire to play at Camp Nou forever. Under Luis Enrique's first season he was also ready to play out of his comfort zone – out of position for a place in the first team.
Pedro had said: "If Luis wants me at full-back I'll try to adapt. My idea is to stay here for many more years."
The Spanish forward went to win the treble at Barcelona – for the second time and that time under Enrique. But lacking game time had taken a toll on him, when he finally decided to leave Bareclona and join Premier League giants Chelsea.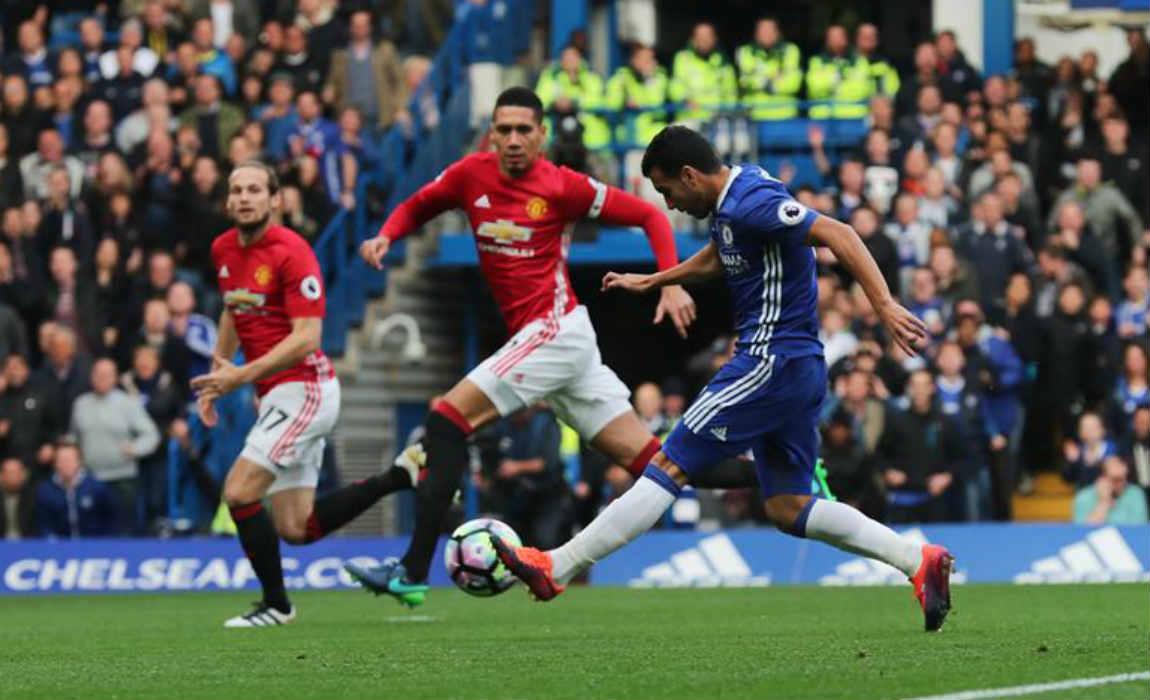 Pedro left his boyhood club to join Chelsea for a transfer fee of £21.25m.
Pedro had said: "The easy thing would have been to stay, win everything and pose in the picture. I am taking a risk but I am ambitious."
Pep, then Bayern Munich chief, said: "There is no doubting the quality of Pedro. He's a European champion with the national team, Liga champion with his team, champion of everything, He deserves the best."
Barcelona gave their best shot to tie down their player but later respected his decision and agreed on a move to Chelsea after all that he had achieved for the club.
Pedro initially struggled to seal a first-team place in his debut season at Chelsea but under new manager Antonio Conte, the Spanish forward has proved his mettle and convinced the Italian manager.
And on Saturday, Guardiola will be up against one of his best students. However, the Spanish striker said last summer that Pep would struggle in his England job.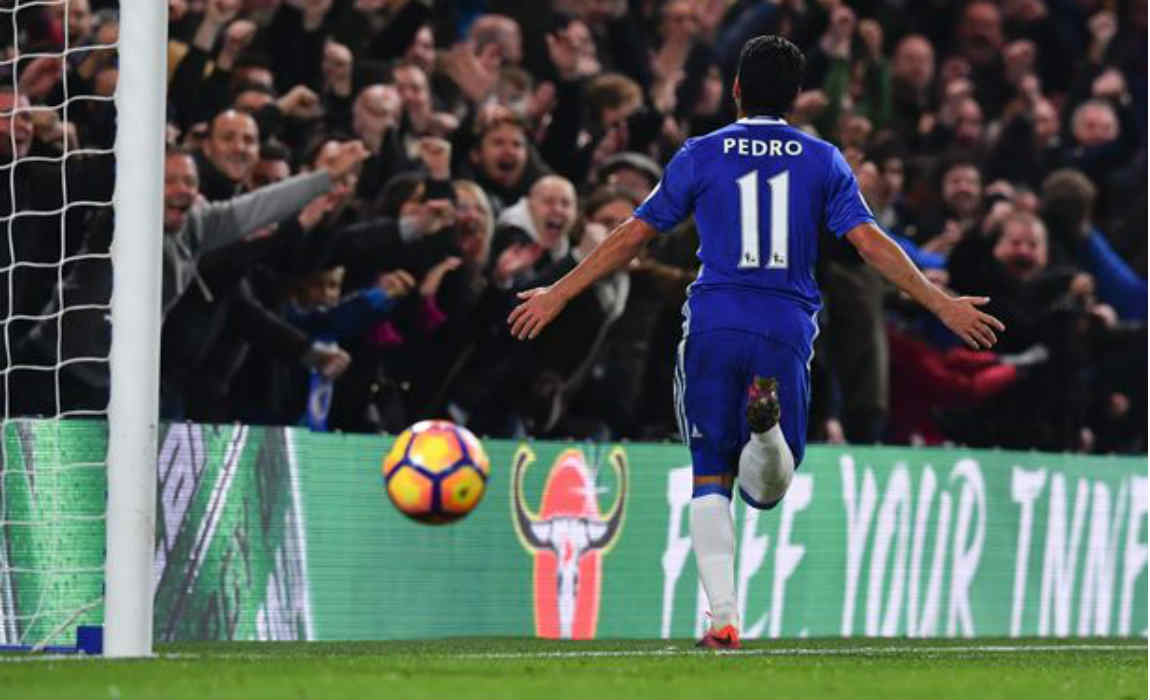 He said: "Pep's a great coach but he won't have it easy. It's a difficult league. I don't think he will be able to express his football."
And towards a certain extent, Pedro's prediction has come true after Guardiola's highs and lows in Premier League so far.
Tomorrow, Pedro would definitely try to score one over his mentor.