Keeping up a sound and steady pace of development, the Chinese sports industry was booming in 2016 as investors tried to cover a wider range of business, while finding new engines to drive growth.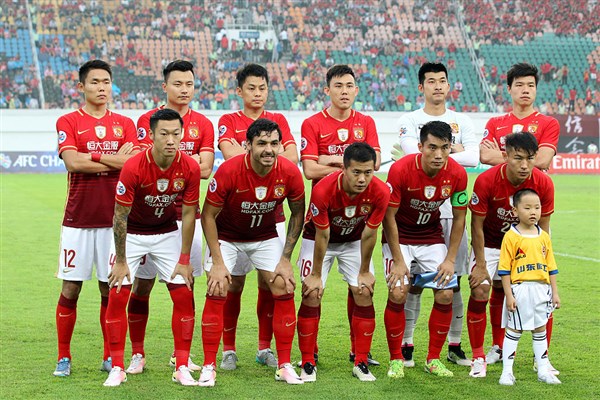 POLICY-ORIENTED INDUSTRY
China's State Council issued a document in 2014 to direct the development of the sports industry and to promote sports consumption. No. 46 file has been regarded as the milestone of the industry's soaring history.
Provincial policies, based on the national document, had been released during 2015 in different regions, and more specific measures have been taken and the city and county levels.
The General Administration of Sport published the 13th Five-year Plan on the sports industry this July, and some 22 other satellite documents to support the plan. These documents explain that the sports industry will exceed 3 trillion yuan (432 billion U.S. dollars) by the year 2020. The industry's added value is expected to hit 1% of GDP, and sports consumption is expected to hit 2.5% of disposable income per capita by then.
The National Fitness Program (2016-2020) and the Healthy China Outline (2030) were also issued this year to offer clear directions for a national strategy of citizens' fitness and health and for the wider sports industry as well.
The State Council also pointed out the problems in the status quo of the fitness and leisure sports industries, offering instructions as to the main tasks ahead in its national guidelines issued this October.
In addition, the General Administration of Sport, jointly with many other national governmental departments, published policies and plans this year on winter sports, water sports, aero sports, mountainous outdoor sports and other activities.
These policies that relate to the sports industry are not mere shots in the dark; they are at the same time realistic, practical and grounded. They have laid out a road map for the development of the Chinese sports industry in the coming years.
DIGGING TOP IP, MONEY WENT WIDER
In a manner strikingly different from the worldwide purchase tide seen last year, Chinese sports investors seemingly began to act cautiously in 2016 and to seek out a better way of doing business.
China's retail giant Suning Group has acquired a 70 percent stake in Italian football club Inter Milan, a deal worth 270 million euros (282 million U.S. dollars), perhaps the biggest piece of news to come out of the sports industry this year.
Meanwhile, increasingly large chunks of capital are shifting the industry's focus to driving up the market value of sports ventures.
China's premiere social networking company Tencent signed a contract with FIBA, becoming its top partner for the next nine years. The cooperation between FIBA and Tencent will take place in the fields of social networking, online payments, online streaming and e-commerce.
The scope of cooperation is ever-expanding. Chinese real estate giant Wanda Group has established an exclusive partnership with FIBA for a worldwide sponsorship, including the sale of licensing rights and global marketing rights for the period of four basketball World Cups, to 2033.
Partnerships are blossoming on the domestic front as well. Chinese e-commerce firm Ali Sports took over the exclusive TV rights for CUBA (Chinese University Basketball Association). Online video company Storm Sports expanded its business to include the CBA (Chinese Basketball Association) live broadcast. It is expected that the competition for the CBA's TV rights will be extremely tough and fierce in 2017, after the CBA incorporated its own company this year.
Wanda Group will team up with the Chinese Football Association to organize the China Cup soccer tournament in 2017, promising to make it a well-known entity in the future. Meanwhile Suning group made a huge investment in purchasing TV rights for the English Premiere League, and Ti'ao Dongli, rights holder for the Chinese Super League (CSL) has established its own TV broadcast center.
In addition to the IP business, sports investments went to a wider range of areas across the industry. According to a research document on sports investment and financing by independent agent Sports Bank, money also went to programs for stadiums operation, sports events marketing, sports media, bodybuilding, physical training and sports tourism. After winning the investment, many business startups are striving for further development by meeting the basic challenge of winning more consumers.
Zhong Bingshu, headmaster at the Capital University of Physical Education and Sports, told Xinhua that big sources of capital are hungry for comprably big names and clubs to form partnerships with, but sees a year-on-year shift in market behavior.
"A large amount of capital ran into the sports industry, especially in the areas of sporting events and partnerships with famous clubs in 2015. This trend has slowed down in 2016. The investors are getting more rational and they are thinking about earning money. In addition to sporting events, there is a great deal of marketing potential in fitness and leisure sports," Zhong observed.
'SPORTS+' ECONOMY
Cross-industry integration is one of the most obvious features of the Chinese sports industry that has expanded the market into the fields of tourism, culture, education, medical care, and social networking. The development of the wider industry no longer centers around just the events themselves; new areas of potential growth are opening up new possibilities. These avenues for cross-industry cooperation are known as 'sports+' opportunities.
Take sports+tourism as one example. 3.38 million people were involved in some 311 sports events from Jan to April this year, consuming a total of 11.9 billion yuan (1.7 billion US dollars) in traffic, communications, hotels, catering, and other services.
Official CSL data shows that the average audience size per game this season was 2,000 more than in 2015. In addition to viewing games live, more and more fans are watching the games via the internet. Similar trends are appearing in basketball, volleyball and table tennis.
The 'sports+' business also needs to overcome its inadequacies at this early stage of its development. Many sports companies are unable to enjoy preferential tax policies and some local laws and regulations are lag far behind the development of the industry.
Sports associations, many of which have not been reformed and made into non-governmental organs, have a weak hand to play in developing the industry. Meanwhile, a lack of sports infrastructure is still a big problem in many cities.
Going forward, industry experts say that the sports business, as a newly rising star in China's economy, requires patience and conduct informed by basic market research instead of gambling with large amounts of capital in search of quick success and instant benefits.