A torrential downpour unloads on a Beijing soccer field on a summer day – a group of Uygur boys play on.
Their coach, Parhat Mamtemin, calls them to come in from the rain. "They take no notice," Parhat sighs.
The team from Moyu County, in Hotan Prefecture, south Xinjiang Uygur Autonomous Region, has just completed a national youth football tournament in Jinzhou, northeast China's Liaoning Province.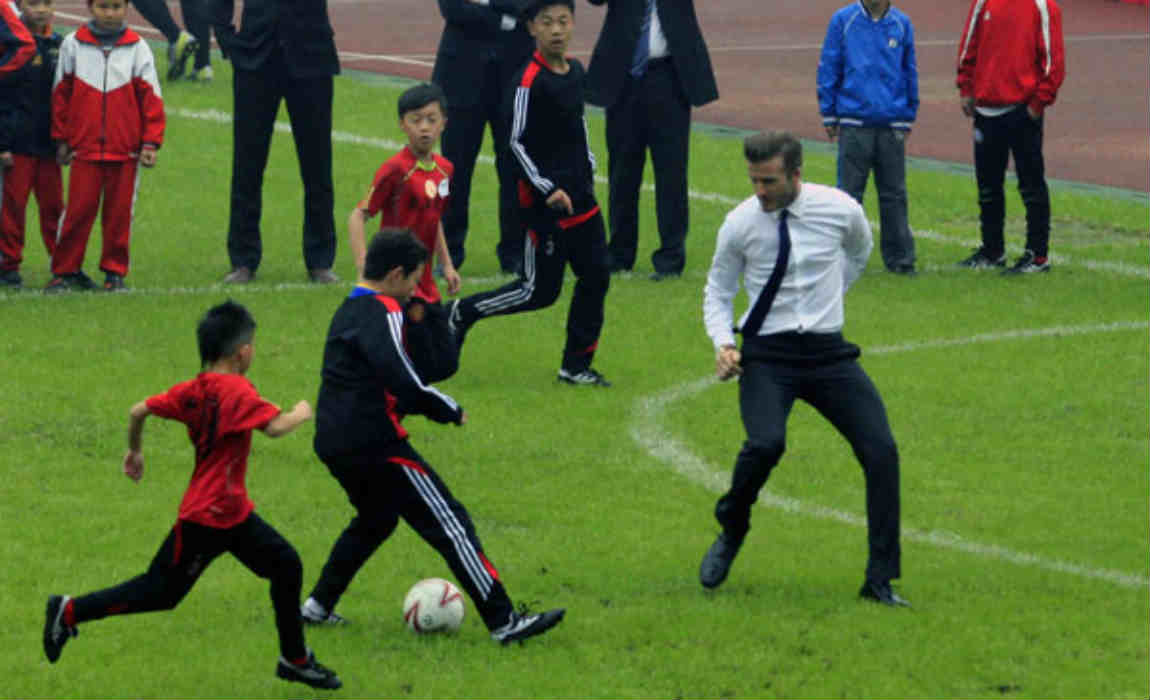 They swept the field with 11 wins and no losses, scoring a total of 92 goals. It was the team's best ever performance.
"I used to play forward in our team," says 12-year-old Azimat wistfully, "like Ronaldo."
But unlike his idol, he missed some scoring chances. Considering his calm personality, coach Parhat made him goalkeeper. In Jinzhou, he only conceded three goals and made a great contribution to the team's performance.
Azimat's parents were less supportive of the young talent when he joined the team. "Many parents in China still do not recognize the importance of children playing sports," Parhat says. "Sport, including football, is just recreation in their opinion."
Broadening horizons
At first, some parents used to interrupt training and force their children to leave.
But as they saw the team fly around the country to play, they gradually accepted their children's passion for the "beautiful game". "They realized that football can broaden their children's horizons," Parhat says.
Parhat is a teacher at the primary school in Kawak village, in Moyu County, teaching Chinese and math. He set up the school football team in 2006, training the young players after class. To date, 40 boys have played in the team, and in the past 10 years, more than 200 students have joined training sessions.
None have become professional footballers. "Our school is so remote that few football teams come to select potential young players," says Parhat.
The school occasionally misses out on match fixture information too.
"Our team represents the general condition of grassroots school football in Xinjiang," Parhat says. "But the children love playing."
The region also lacks flat pitches and a professional training system. Parhat's team is lucky to be funded by the local government, the education bureau and donations. In April, the team went to Spain to train for a month.
Golden era
Each team member has his own dream. Azimat yearns to play in the forward position again like Ronaldo, while Parhat wants to lead his boys to glory in his county competition and make football a specialty at his primary school.
As of June, the Ministry of Education (MOE) had approved football as a specialty at 14,000 schools nationwide.
The national football development drive was endorsed in April in a government plan that set the goal of China entering football's "elite club" and becoming a "top class soccer nation" by 2050.
The 14-page "Medium and Long-Term Plan of Chinese Football Development" outlined a vision of the sport's progress out to 2050 with pragmatic measures to attain the goal.
By 2020, China will have 20,000 specialist football schools, and 30 million elementary and middle school students will be among more than 50 million Chinese active in the game, according to the plan.
All football schools, colleges and universities should have at least one standard pitch. In the next four years, China must renovate, refurbish or build 60,000 pitches nationwide and at least two standard pitches must be built for public benefit in each county, except in mountainous areas.
"So-called  'specialist football schools' teach each student to master football skills," says Wang Dengfeng, director of the MOE's Department of Physical, Health and Arts Education.
"In terms of popularity and cognitive level, China's school football is experiencing golden era."
Setting goals
"In spite of this, sports including football still face indifference, a shortage of coaches, and a lack of fixtures," Wang says. "Sports are not on China's education curricula, except for the entrance examination for secondary school."
To change the situation, the MOE has trained 15,000 school football coaches around the country and issued a video football training guide to schools nationwide. Wang says a new school football syllabus will be issued in October.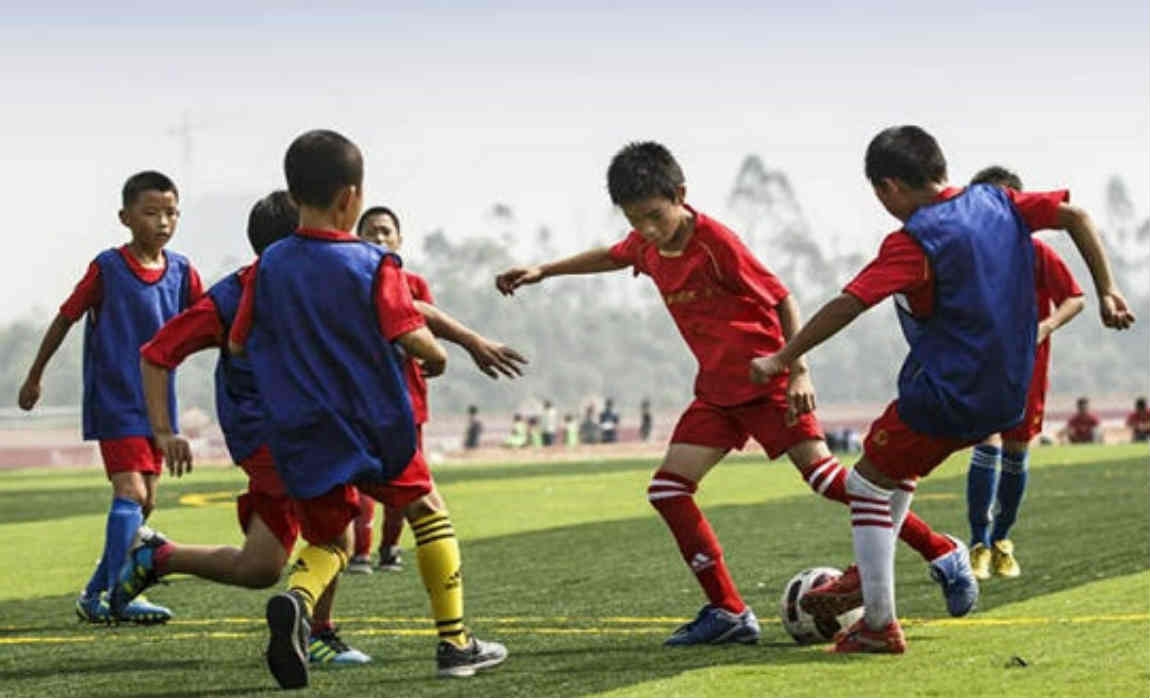 The plan stipulates that about one pitch must serve every 20,000 people by 2020 and every 10,000 people by 2030 to realize the goal of become a world soccer power.
However, Wang says, urban areas have too little space for football pitches, while rural areas lack money.
"Matches are the perfect platform to promote sports," Wang says.
He wants a football competition system in primary and middle schools, and colleges.
"Regional leagues must be optimized," Wang says, arguing the best players at prefecture, municipal, provincial and national levels will emerge from the leagues.