A 79-year-old grandmother from China has been named the winner of a VisitBritain competition to find China's biggest Premier League fan and bring them on a dream football trip to Britain.
Hong Wen Liu, known as Granny Liu, was chosen out of more than 600 entries in the competition, run in partnership with the Premier League and Chinese broadcaster SuperSports. To enter, people had to submit videos explaining why they are China's biggest Premier League fan, with the winner decided by a public online vote in China.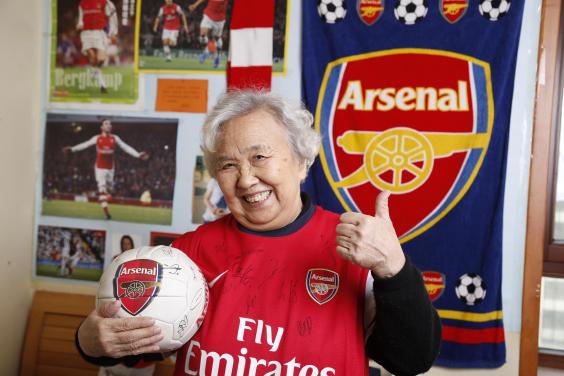 Having received more than a quarter of the 32,800 votes, Granny Liu is set to arrive in Britain on Friday for a football-themed trip including VIP seats to an Arsenal vs. Manchester City match and a post-match meet-and-greet with players as well as VIP tours of Arsenal Stadium in London and the Arsenal training ground in Hertfordshire.
VisitBritain marketing director Clare Mullin said: "Lifelong fan Granny Liu personifies the passion and loyalty that the beautiful game inspires. We are thrilled to be bringing Granny Liu to Britain, the home of football."
The competition is being run as part of VisitBritain's non-commercial partnership with the Premier League.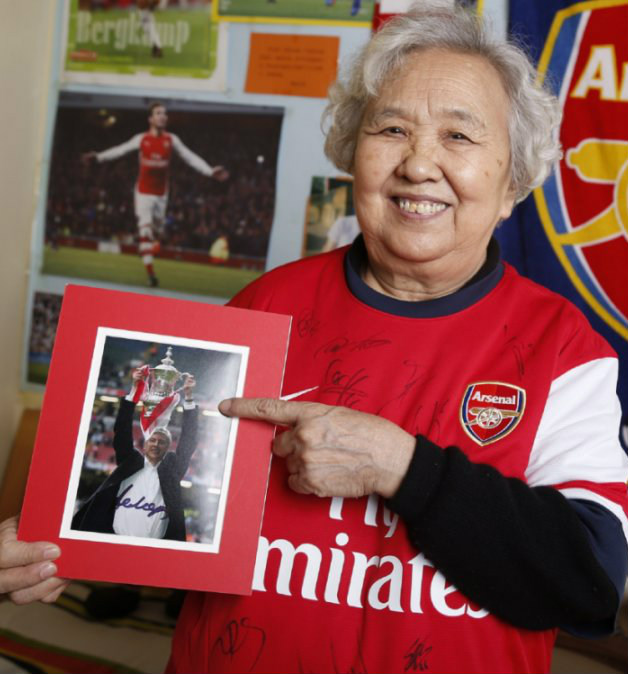 VisitBritain says more than 800,000 international visitors attended a Premier League football match during their trip to Britain in 2014, and they spent match 684 million pounds (854 million U.S. dollars).
A VisitBritain spokeswoman said: "In 2015, there were 270,000 visits from China to the UK, up 46 percent compared to 2014. Spend from Chinese visitors was 586 million pounds, up 18 percent compared to 2014 and moving China into the UK's top 10 most valuable inbound markets for the first time."