New Manchester City shot stopper, Claudio Bravo limped off in yesterday's goal less draw against Chile.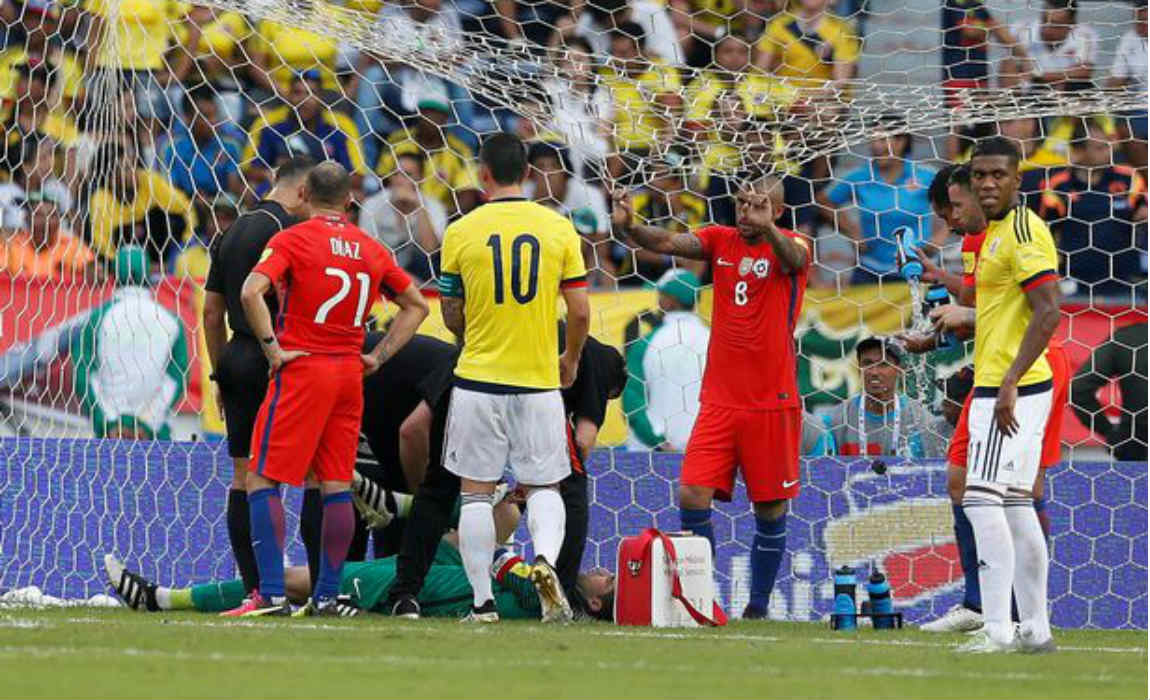 The £20 million player dived in feet first to clear a through ball but collided with his Colombian teammate and now faces a serious knee injury threat. Claudio Bravo was replaced by veteran Johnny Herrera in the 64th minute after he was treated by the medical team on the pitch.
Pep Guardiola's worries have been amplified as Vincent Kompany was also withdrawn from the the Belgium starting 11 previously.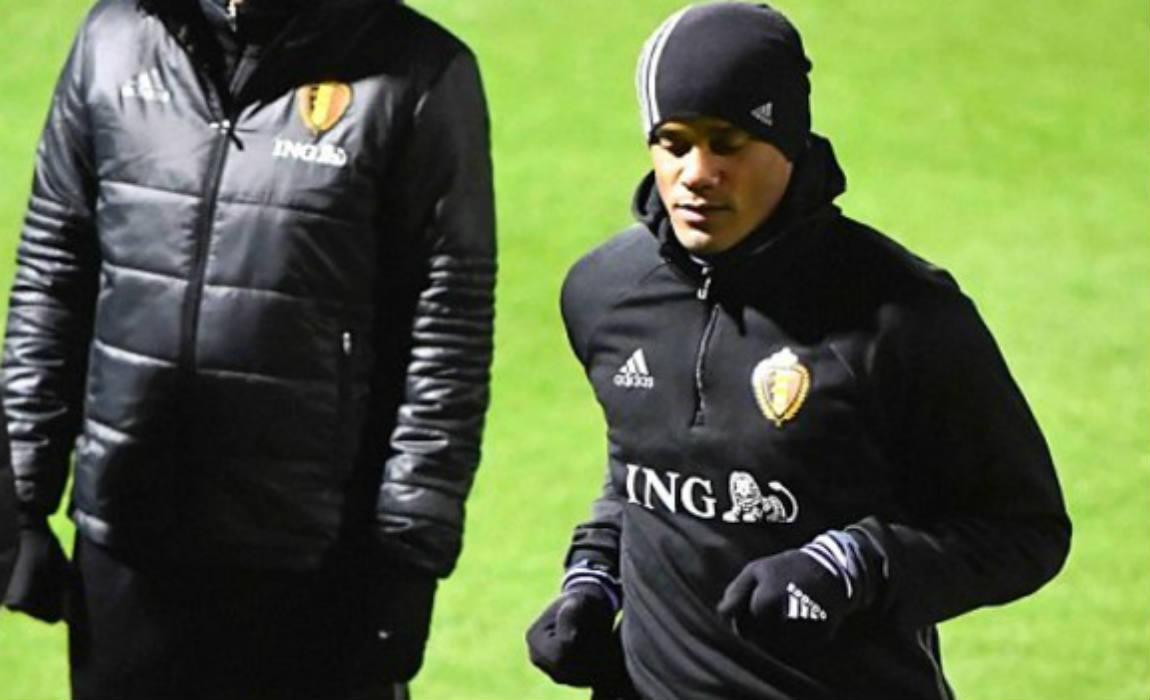 Former Everton boss, Roberto Martinez claimed that there was no injury problem and Kompany merely complained that something did not feel quite right, so they took no risks.
Bravo's situation was different from that of his Manchester City teammate Vincent Kompany as he left the football pitch in pain.
Joe Hart's departure means that Guardiola is left with only one option that is to use Willy Caballero in goal if Claudio Bravo is unavailable for the Citizens.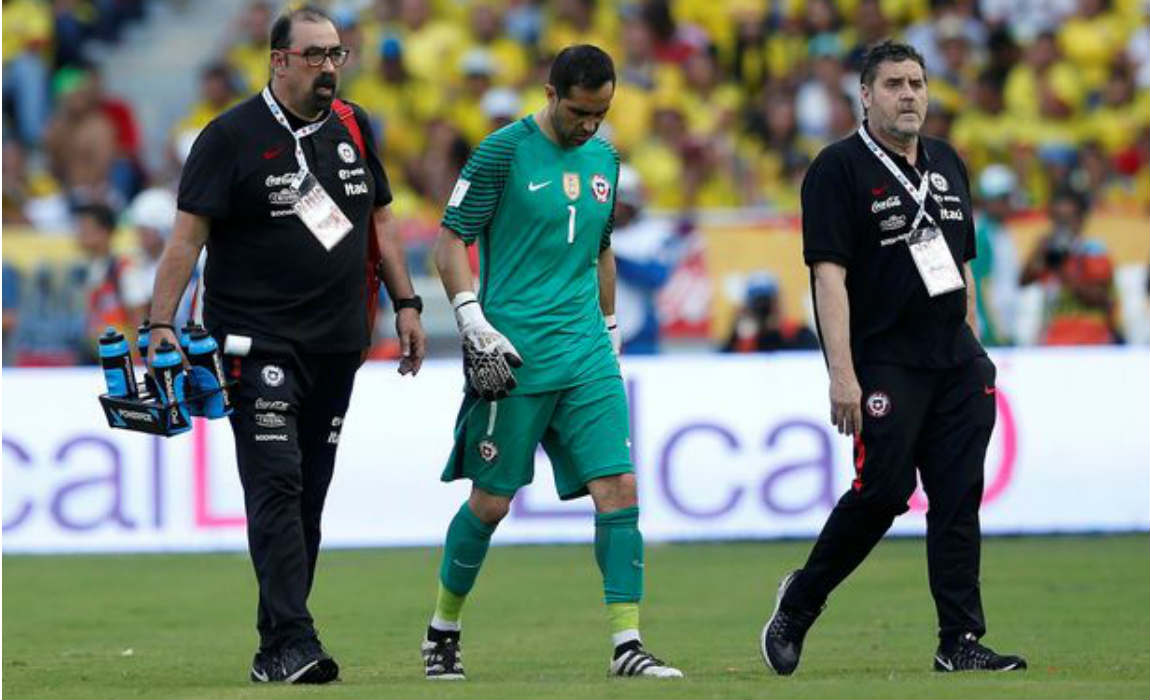 Colombia are third in the World cup qualification table, one point above Chile.
Argentina's loss means that both the teams are now in firm position to grab the automatic qualification spot.