Football loves a good underdog story. A real David vs. Goliath tale that stirs the emotions and no tournament is producing more of these than the AFCON. There have already been several notable results, including the likes of Equatorial Guinea beating defending champions Algeria in the group stages and Tunisia trumping favourites Nigeria in the round-of-16 just last night.
🇹🇳 Tunisia qualified as one of the best third placed teams after picking just 3 points from 3 games

Had 12 Covid cases before facing #TeamNigeria

Faced a 🇳🇬 Nigeria team that had a perfect record (9/9 points)

This #AFCON2021 follows no logic. pic.twitter.com/vfEJcqwx4b

— Owuraku Ampofo (@_owurakuampofo) January 23, 2022
However, one of the most shocking results, also coming in the group-stage, involved an AFCON veteran getting upstaged by a debutant upstart. Comoros, ranked #132 in the world defeated four-time winners and five-time runners-up Ghana 3-2 on matchday three. That result had two consequential effects for both teams. Ghana failed to qualify to the knockout stages for the first time since 2006 with Comoros making through at their expense as one of the best third-placed teams.
Comoros were only recognised by FIFA in 2005.

They are ranked 132nd in the world.

Had never scored in AFCON before.

Claim their first win by knocking out Ghana.

What a story 👏🇰🇲

(via @fedcomfootball) pic.twitter.com/HL8ayb53WF

— ESPN FC (@ESPNFC) January 19, 2022
That set up a true underdog match between the islanders and current favourites Cameroon. If that was not daunting enough, Comoros will have to take on the challenge with 12 players and all three of their goalkeepers missing. Assistant manager Daniel Padovanni has confirmed that an outfield player will be in goal, but there is good news yet with Ali Ahamada returning a negative COVID-test today.
12 COVID cases for Comoros including 2 goalkeepers. Third goalkeeper is injured.

Comoros assistant boss Daniel Padovanni confirms an outfield player will be in goal for #TeamComoros tomorrow v #TeamCameroon.

Interesting to see how it goes.#AFCONwithJuliet pic.twitter.com/OHqYrbMgsp

— Juliet Bawuah (@julietbawuah) January 23, 2022
Nevertheless, whatever is the result at the end of the match, Comoros can take an immense amount of pride and heart from their daring performances.
JOINED CAF IN 2003; FIFA IN 2005
To just get a sense of how young Comoros are, Brazil had won their fifth World Cup before they could even play an officially recognized international match. Even Greece had won a major international trophy before Comoros could participate in a FIFA-backed game. Les Coelacantes had only played the Indian Ocean Island Games since their debut matches in 1979, picking up two third-placed finishes in their debut year and in 1985.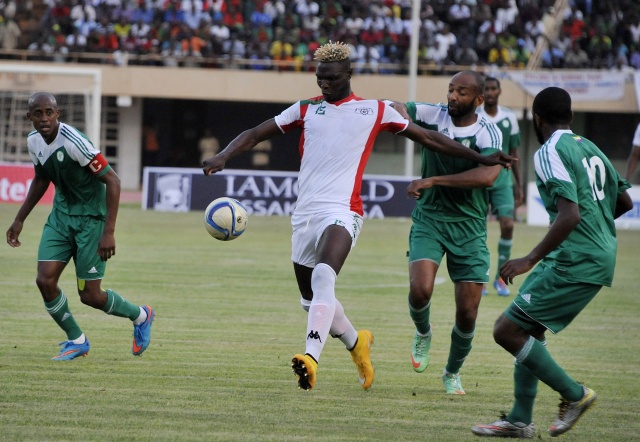 They joined the Confederation of African Football (CAF) in 2003, becoming eligible for the AFCON and the African Nations Championship. FIFA certification came two years later, meaning that they could now partake in qualification for the World Cup. Comoros have had to slog and toil for any kind of positive results, but eventually went past the first-round for the first time in the qualification for the 2018 edition. However, making it to the Finals remains a distant dream given how new they are to this world stage.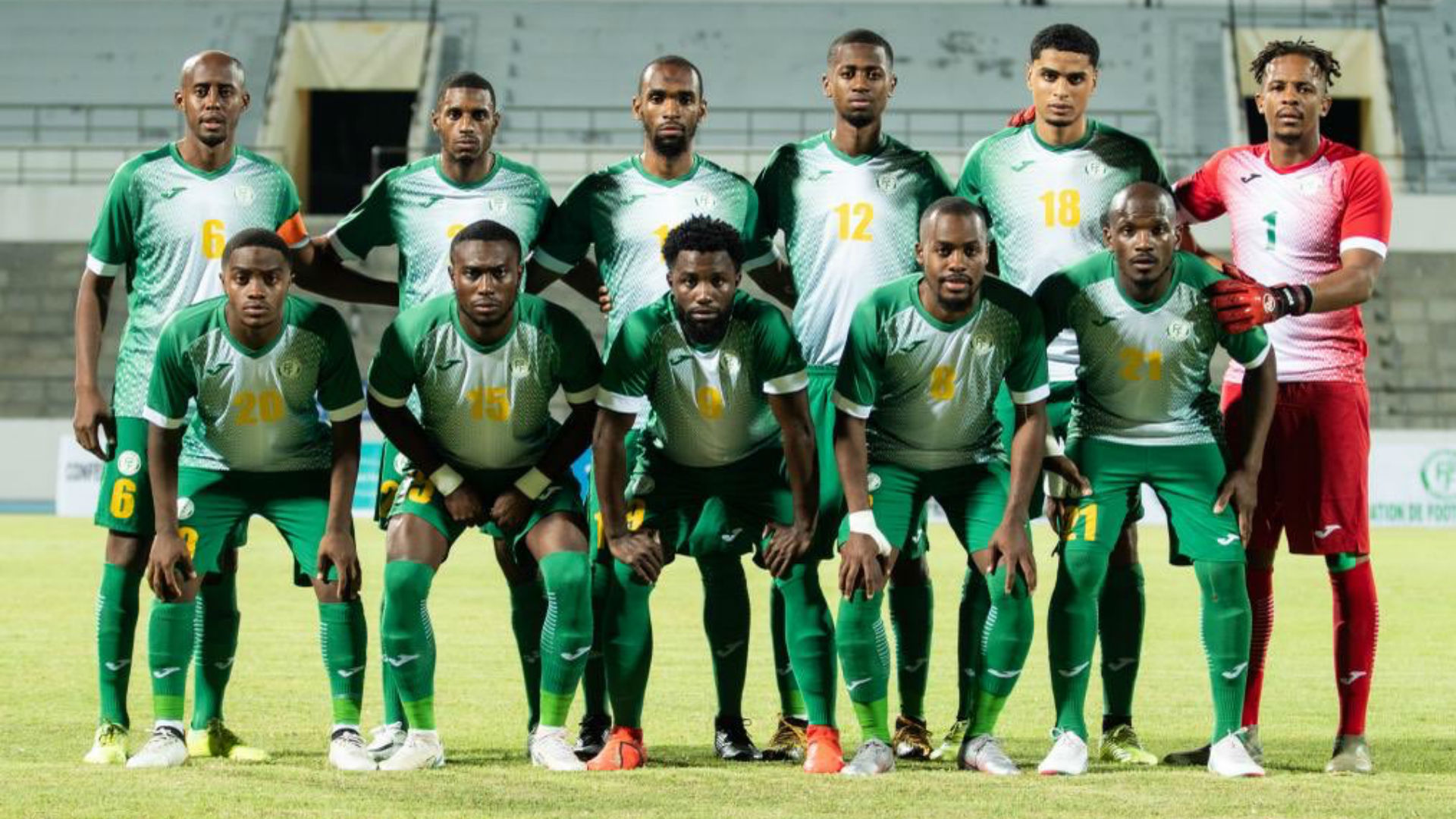 In fact, Comoros had not made it to the Finals of any national tournament either before the current AFCON, which makes this feat even more laudable. Comoros were placed alongside Egypt, Togo and Kenya in Group C in their qualifying campaign, picking up a solid 1-0 win over Les Eperviers in their opening match. Though they would only win once more (2-1 over Kenya), Comoros avoided defeat in three more of their matches including once against Egypt to punch their ticket to a first ever major tournament appearance as runners-up. And they are certainly not just going to make up the numbers too.
TWO LOSSES AND ONE WIN
Morocco, Ghana, Gabon stood in the way of Comoros in these unchartered waters. All three teams were ranked above the debutants and few gave them a chance of qualifying to the knockout stages, even as third-placed finishers. Predictably, they suffered a 1-0 loss in their first match against Gabon after going behind in just the 16th minute. However, Les Coelacantes had dominated most of the proceedings with 63% possession and having nine shots as compared to their opponent's four.
Défaite des Coelacanthes 1-0 face au Gabon pour cette première journée du groupe C pic.twitter.com/TIHhBzBgcP

— FFC 🇰🇲 (@fedcomfootball) January 10, 2022
That gave fans hope of possibly avoiding defeat next time but it was not to be. Even with a penalty miss, Morocco swatted Comoros aside 2-0 to leave the islanders' hopes hanging by a thread. Only a win against the Black Stars would do, who themselves were having a wobbly time and were yet to taste victory. Manager Amir Abdou changed formations for the third time, going with a 4-4-2 to mirror that of Ghana's.
Malgré une prestation exceptionnelle de notre gardien Ben Boina, élu homme du match, les Coelacanthes s'inclinent contre le Maroc sur un score de 2-0 pic.twitter.com/1LJLjWDpkW

— FFC 🇰🇲 (@fedcomfootball) January 14, 2022
Buoyed by what's at stake, Comoros scored within five minutes, their first goal in the major international tournament ever, through captain Ben Nabouhane's smart near-post finish. A debatable red card for Andre Ayew before the half hour mark no doubt had Comoros thinking of capitalizing further. That challenge by the Ghanian on the goalkeeper Salim Boina meant he had to be replaced by Ali Ahamada which would have repecurissions in the future.
🟢 THE DRIBBLE!
🟡 THE STRIKE!
🔵 THE CELEBRATION!
⚪️ THE PASSION!
🔴 THE GLORY! #TotalEnergiesAFCON2021 | #AFCON2021 | #TeamComoros | @fedcomfootball pic.twitter.com/cAHjPfWf7p

— #TotalEnergiesAFCON2021 🏆 (@CAF_Online) January 19, 2022
Star striker Ahmed Mogni added a second just past the hour mark which seemed to have settled matters, Ghana came storming back with two goals in the next 15 minutes. With the game stretched end-to-end, right back Benjaloud Youssouf found Mogni again five minutes from time to finish off the game. Their first win in their debut AFCON would be enough to make it to the next round amidst widespread delirium and celebrations.
BIGGEST MATCH YET
Facing hosts Cameroon who have the competition's top-scorer in Vincent Aboubakar without a recognized goalkeeper in all likelihood? The odds do not get any more steeper for Comoros, who will only have 12 players to select from meaning just one substitute throughout the match. It will take something really special for them to take the game to extra-time itself, let alone win. Mogni will once again be the key threat, playing from the left in tandem with Nabouhane.
🇰🇲 Ahmed Mogni, the Comoros hero who broke Ghana's hearts at #AFCON2021

📊 Stats for the man who can usually be found playing in the 3rd tier of French football:
⏱ 89 mins played
⭐️ 9.00 player rating
⚽️ 2 goals
🔑 1 key pass
⚔️ 3/6 ground duels won#TeamComoros pic.twitter.com/NOU1P2eAJD

— FotMob (@FotMob) January 19, 2022
Youssouf M'Changama is the number 10 playmaker who will be the key in linking up play quickly. Most of the players ply their trade in the French lower divisions and have been regulars for Comoros over the years. The most intriguing aspect will of course be who plays in goal if Ahamada cannot play and which players are available for selection, with the team definitely taking inspiration from Tunisia last night who also had a big outbreak of COVID recently.
Good news 🇰🇲

Comoros 2nd Choice Goalkeeper Ali Ahamada has tested negative for COVID and is likely to play against Cameroon tonight.#TeamComoros pic.twitter.com/t7b3TtGGbi

— George Addo Jnr (@addojunr) January 24, 2022
They can ill afford to miss out on the services of their top players but there's no choice now. No matter what the scoreline is after the game, Comoros can keep their head high and soak in the pleasures of the best moments in their short footballing history which will put them in great stead for upcoming international tournaments as well.