International tournaments can always be relied upon as showcases for those flying under the radar. While some, like Hannibal Mejbri, are highly touted from a very young age, some can use this platform to launch themselves into stardom. A player from a club not very visible on the big stage can show his talent in such tournaments and make their place in people's minds. Eventually, this can result in the player's popularity exploding, followed by a big move. If that is the template Equatorial Guinea's Jesus Owono is looking to follow at the ongoing African Cup of Nations, then the early signs have been very encouraging for the highly talented youngster.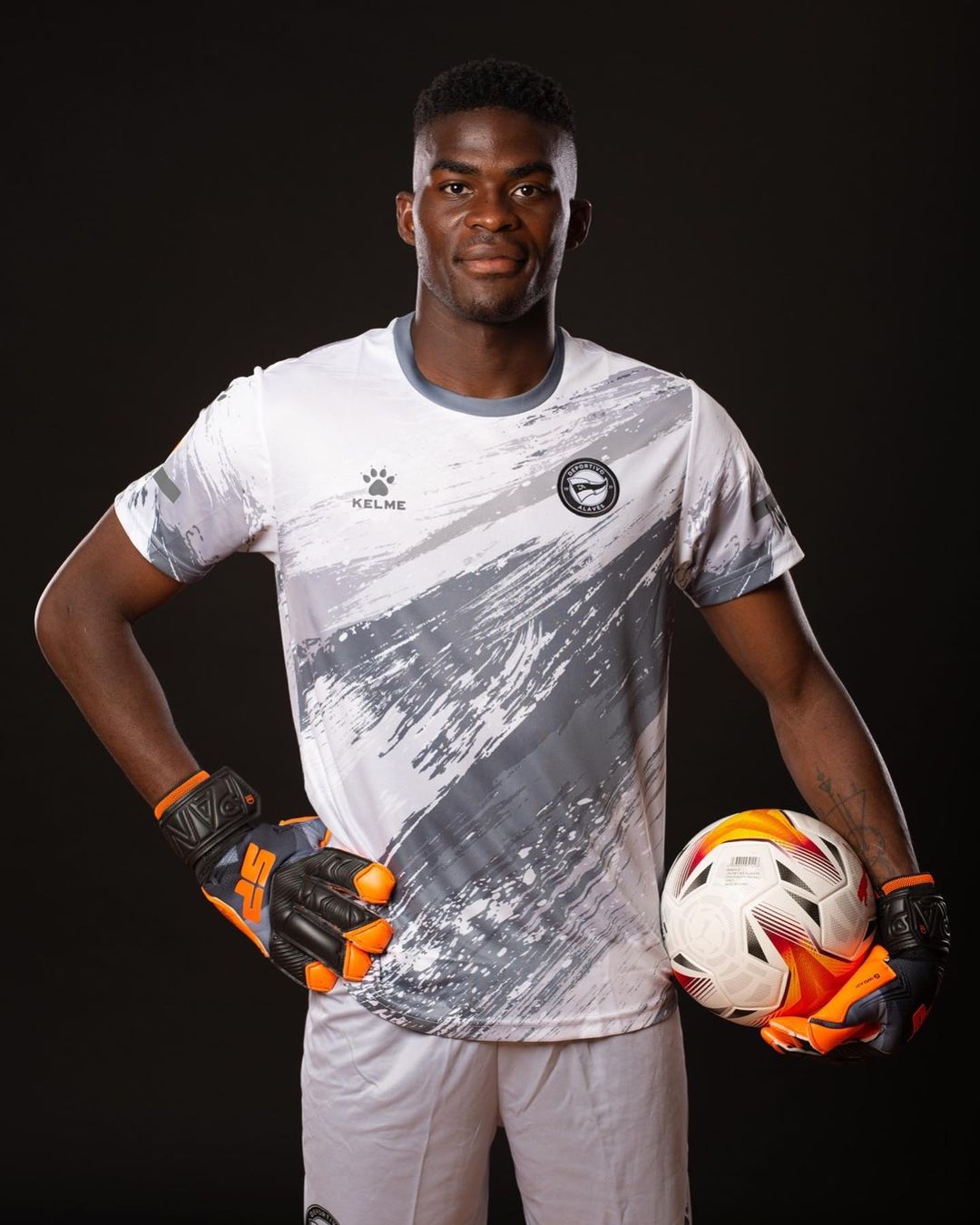 While that name might not ring many bells right now, if his performances at the AFCON are anything to go by, Jesus Owono will soon go from flying under the radar to world-class. Here's all you need to know about the 20-year-old mercurial goalkeeper from Equatorial Guinea, who has made a name for himself amidst a stacked field of precocious young talent. 
Playing career so far
Jesus Owono's playing career does not stand out of the pages so far, but it is only a matter of time before his sterling performances for his national team thrusts him into the spotlight. His playing career is that of a player full of grit, determination and humility. 
Born in Bata, Equatorial Guinea, Owono moved to Spain's Basque country when he was just 8-years-old, joining Antiguoko, a local youth amateur club. Recognizing his talent for goalkeeping, he was soon picked up by Real Sociedad. 
Owono spent four years at the Basque club but he soon looked elsewhere. He joined Deportivo Alaves in 2017 and remained there till 2019, eventually moving to CD San Ignacio for a taste of first-team football. 
"What a big save! And a second big save! And a THIRD big save as well!"

Jesús Owono's triple save keeps Algeria at bay! pic.twitter.com/OeKIcshDd6

— Sky Sports Football (@SkyFootball) January 16, 2022
This humility to drop down a division to play brought dividends. After good performances for San Ignacio, where he made 45 appearances in the league (Tercera Division) over 3 years, he finally got his move back to Deportivo Alaves. His journey since has been of constant evolution and promotions. After making nine appearances for Alaves' B team, he finally made an appearance for Deportivo Alaves on January 2nd, 2022. In the process, he became the first player born in Equatorial Guinea to represent a club in the Spanish First Division. A good AFCON has followed his La Liga debut and Jesus Owono's continuous progress has shown no signs of abating. 
On the international scene, Owono has already won 11 caps. Receiving his first call-up at the age of just 17, he made his debut against Saudi Arabia on March 25, 2019. He hasn't looked back since and could soon become a regular at Alaves on the back of his eye-catching performances at AFCON. 
Stats
Out of all the positions on the pitch, that of a goalkeeper is the one which the stats side of football seldom fails to appreciate fully. 
Jesus Owono has made just one La Liga appearance, against Real Sociedad on January 2, 2022. In that game, he conceded one goal, an overperformance on the opposition's xG. Real Sociedad recorded an xG of 1.38 but could score only one goal. 
WHEN YOU KEEP A CLEAN SHEET AGAINST THE #TotalEnergiesAFCON CHAMPIONS!#TeamEquatorialGuinea's Jesús Owono will remember this night forever!#TotalEnergiesAFCON2021 | #AFCON2021 | #ALGGNQ pic.twitter.com/rh01c6T2cD

— #TotalEnergiesAFCON2021 🏆 (@CAF_Online) January 16, 2022
Still, his performance has truly come to the fore for his national side in the ongoing AFCON. Much less fancied Equatorial Guinea has surprised the onlookers by upsetting a strong group. Owono's side staged a giant-killing by beating Algeria 0-1. They repeated this result against Sierra Leone to secure progress into the round of 16. Interestingly, they won two games out of three and the one they lost was when Owono wasn't between the posts. 
What the stats don't tell you
In the lack of much competitive action, it is imperative that a player passes the eye test in the game he has played. Jesus Owono passes this test with flying colors. Despite standing at about 5'11'', a less than average height for a goalkeeper, Owono commands his box with absolute confidence. Equatorial Guinea have played a fairly deep defensive line so he hasn't got the chance to show his abilities as a sweeper, but it is the shot-stopping part where he has truly shined. 
View this post on Instagram

Owono has got top of the pile reflexes which enable him to make point-blank saves with great security. His positioning on the goal-line is elite, so he makes difficult saves look easier. 
In the current AFCON, he has also shown the talent to save penalties, an invaluable skill in knockout tournaments. Owono frustrated Algeria with a brick wall-like display and blanked Sierra Leone by saving a penalty. It won't be a stretch to say that Equatorial Guinea owes a lot to their wonderkid goalkeeper for securing their passage into the round-of-16. 
What makes him special
Jesus Owono's most special ability is his tendency to raise his game to match the level he is playing at. This uncanny skill is not found in many and those who possess it immediately become set on the path to superstardom. 
In the case of Owono, this can be seen as he has continuously elevated his game in his career, which has taken up onwards and upwards. 
THIS IS INCREDIBLE 🤯

Jesús Owono's with insane reflexes pulls off our #SaveOfTheDay 🧤 #TotalEnergiesAFCON2021 | #AFCON2021 | #TeamEquatorialGuinea pic.twitter.com/n1gZ1jODov

— #TotalEnergiesAFCON2021 🏆 (@CAF_Online) January 17, 2022
The humility he has enables him to be a good learner, a trait which has become paramount to a player's development as this is the era of intricate coaching. 
While talent can be nurtured and capabilities enhanced, the intrinsic personality of the player is what separates the good from the best. Jesus Owono has this part of the game locked in, which is undoubtedly going to make him an asset to whichever team he is a part of. 
Potential
As long as Owono remains on the path he is on right now, one of continuous improvement, then sky's the limit for him. Secure goalkeepers are worth their weight in gold in the modern game. In such an era, his coachability and his performances at AFCON have put him squarely in the eyes of onlookers. 
View this post on Instagram

His potential peak could look something like that of Jordan Pickford. While not blessed with great height, Pickford also has total command of his box and the ability to make himself big in the face of oncoming shots. Similarly, Owono has shown the same tendency to unnerve penalty-takers which Jordan Pickford is so renowned for. Obviously, the sample size for Jesus Owono is much smaller, but the early signs of a potentially elite goalkeeper are there. If he keeps up his form and adds small nuances to his game, like an ability to play the ball with his feet, then there is no stopping him from taking another leap forwards in his career.