Blues boss Antonio Conte was left blazing at referee Bobby Madley and sent a warning to the Chelsea board for signing more players after suffering another defeat at Wembley.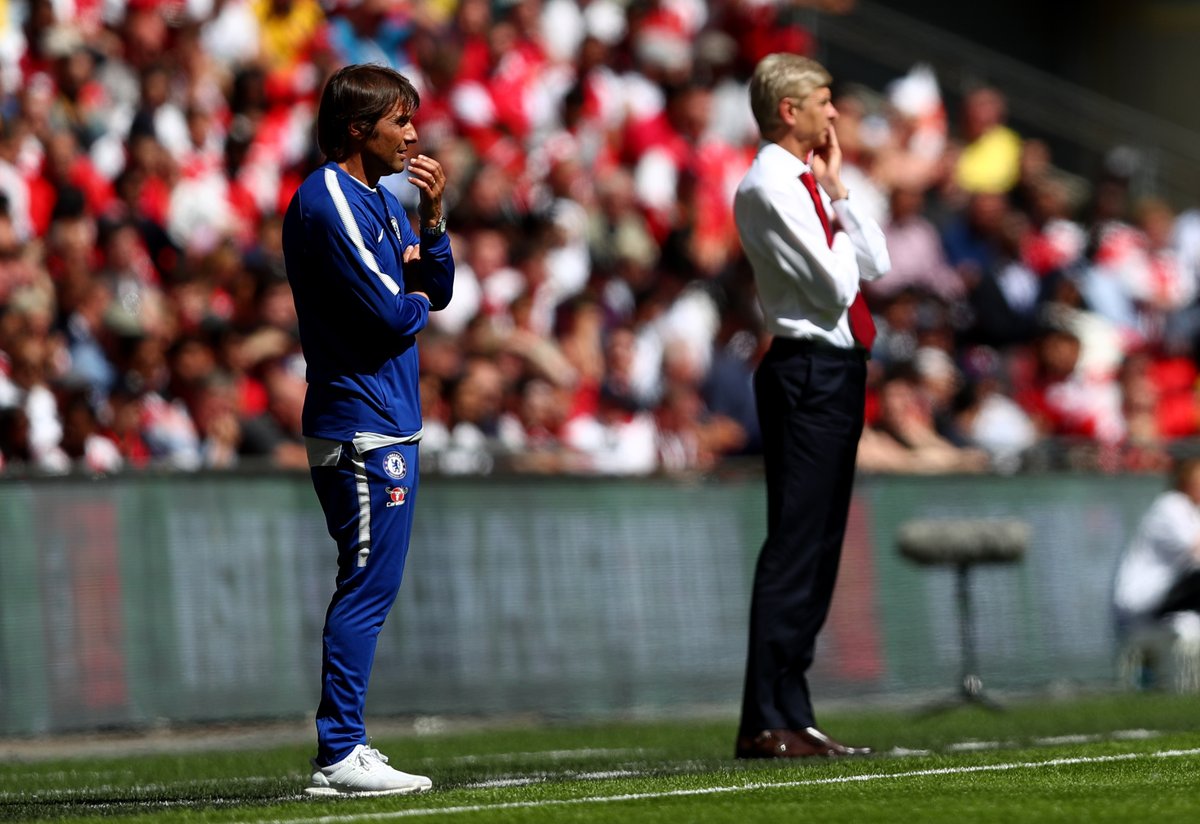 Arsene Wenger's Arsenal clinched the Community Shield after outplaying Chelsea on penalties, just over two months after defeating them at the same venue in the FA Cup final clash.
Last time, in May, Conte was left angry after Victor Moses was sent off and this time around it was the same story when Pedro was shown the red card.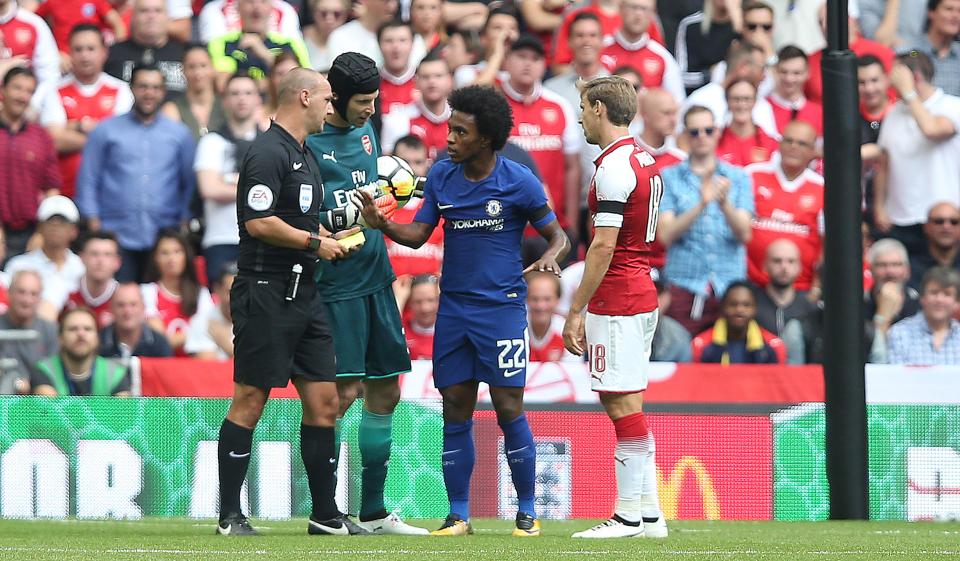 Chelsea were also left fuming when they were not given a penalty when Willian was brought down to the ground and instead he was shown the yellow card for diving.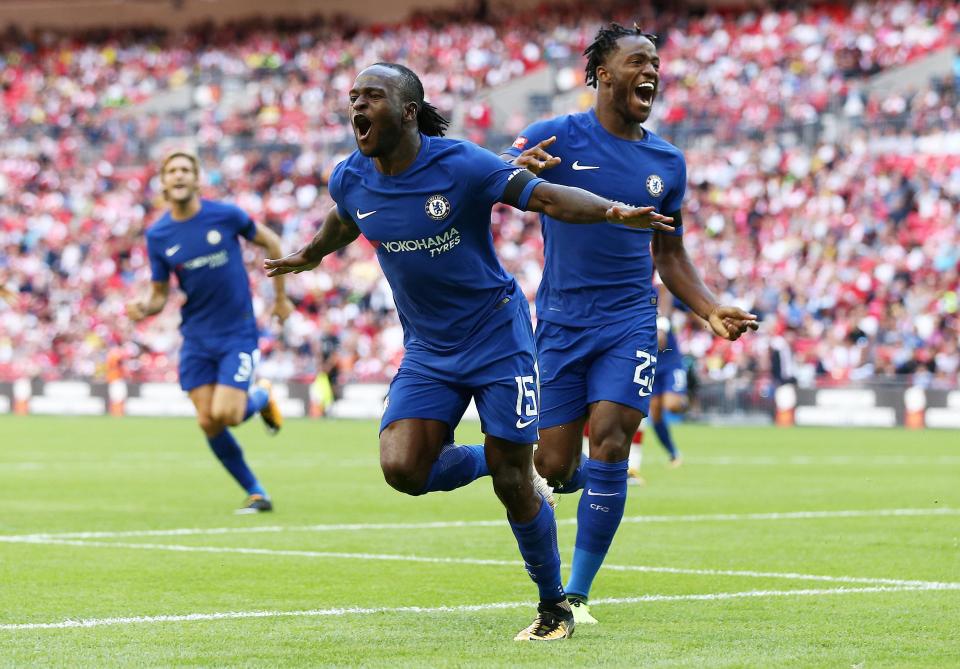 Moses opened the scoring for the Blues but just after a minute Pedro was sent off for a foul on Mohamed Elneny.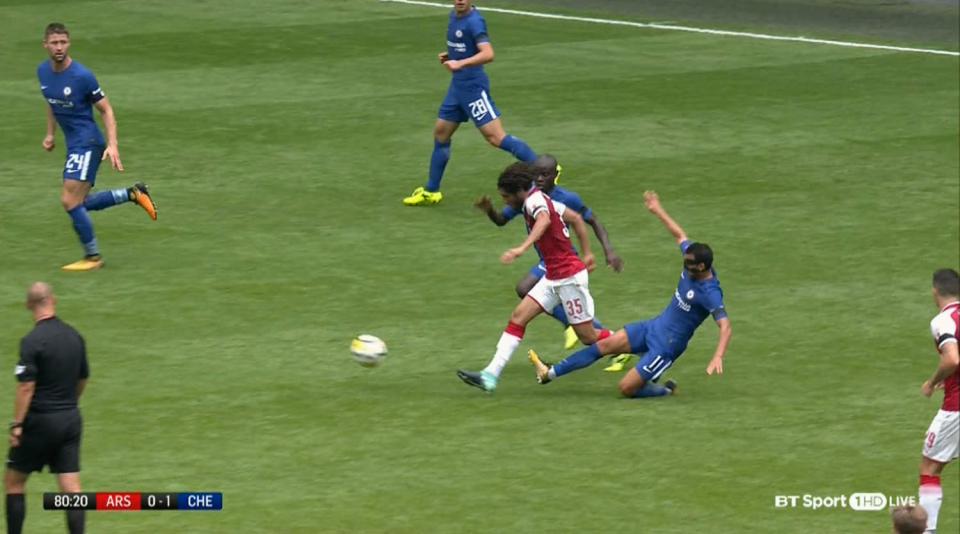 Arsenal capitalised upon the advantage of having an extra man as impressive new signing Sead Kolasinac clinched the equaliser.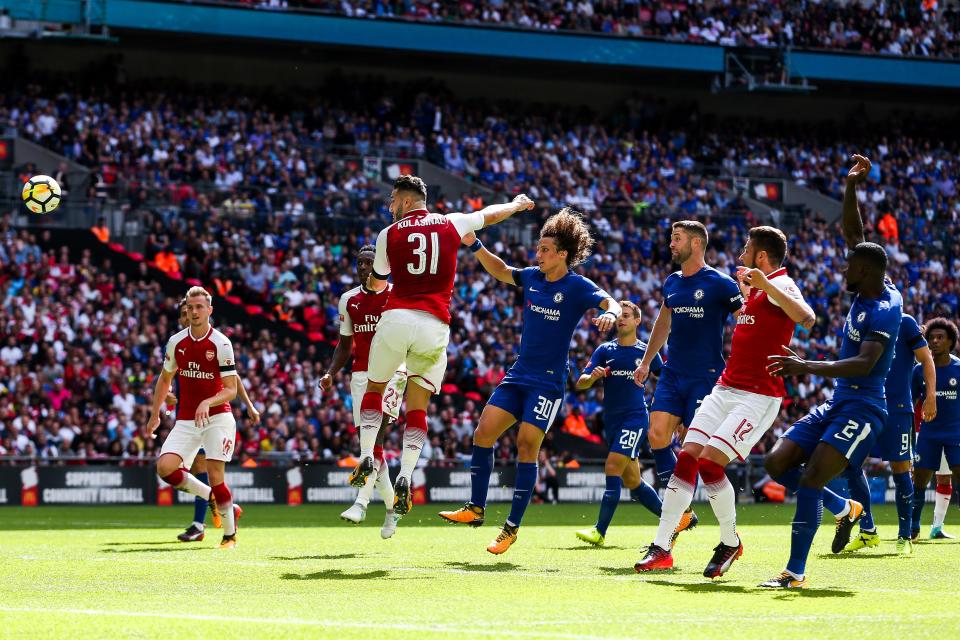 Chelsea flopped in the penalty-shootouts as goalkeeper Thibaut Courtois and new signing Alvaro Morata missed for the Premier League champions with Arsenal bang on target as Olivier Giroud scored the winner for the Gunners.
World class penalty by Courtois pic.twitter.com/95QJiPTpjg

— ʝ (@groojic) August 6, 2017
#Morata's penalty miss. Bottling the 70m price tag that #Chelsea paid for him! #CommunityShield pic.twitter.com/BFHcWBaKQn

— Romelu Lukaku (@BigRedRomelu9) August 6, 2017
A frustrated Conte said: "There is disappointment at finishing for the second time with 10 men against Arsenal – in the FA Cup and now in the Community Shield."
"Sometimes these decisions make you angry. People told me the penalty was clear."
"The referee tried to explain his decision. I wanted to ask him why it wasn't a penalty, and a yellow card for Willian. For the second time, after the FA Cup final, there was a controversial decision against us."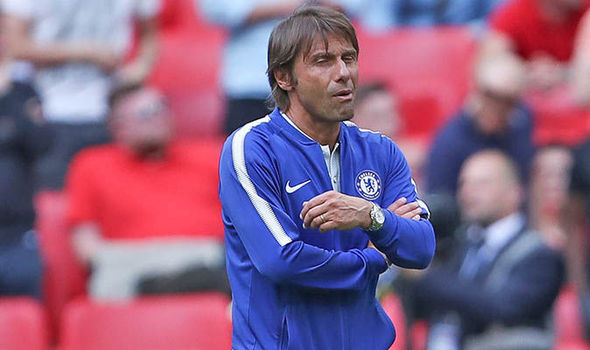 The Blues have already splurged £130 million for signing four new players but have also missed out on several key targets – and Conte have had insisted that he needs more quality signings this summer.
He said: "Now the most important thing is to continue to try to improve your team."
"I have replied to this question (about new players) before. I hope in the future to have different questions about if there is necessity to improve our squad. My reply is always the same, otherwise I was telling you a lie. The truth is the same."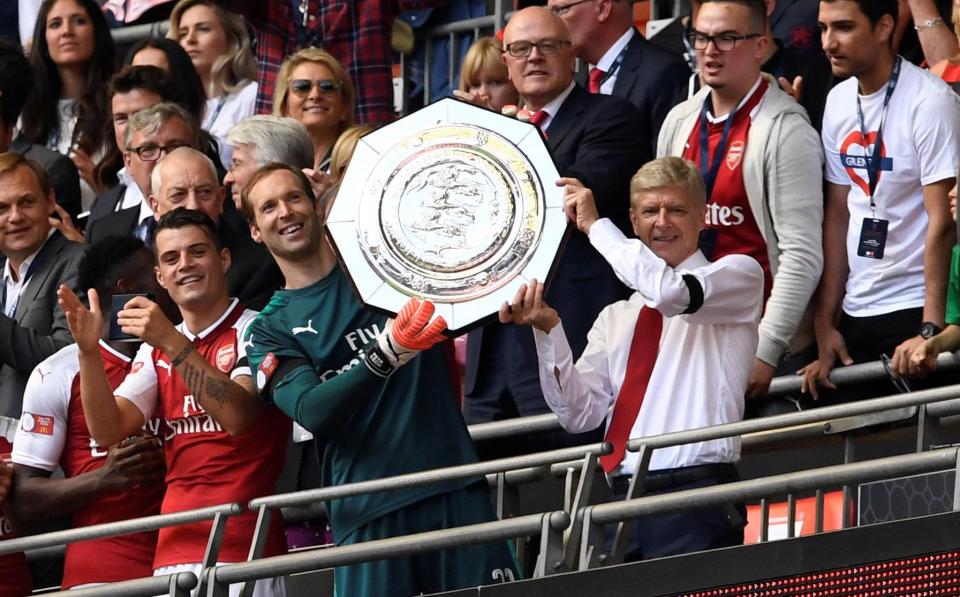 Gunners manager Arsene Wenger, who had 41 players on his team-list in the Wembley programme to Chelsea's 24, said: "I had a hesitation to play Kolasinac from the start with the pressure of Wembley but when he came on he was outstanding."
"You have players who are pumped up in the gym and players who are born strong. He is the second."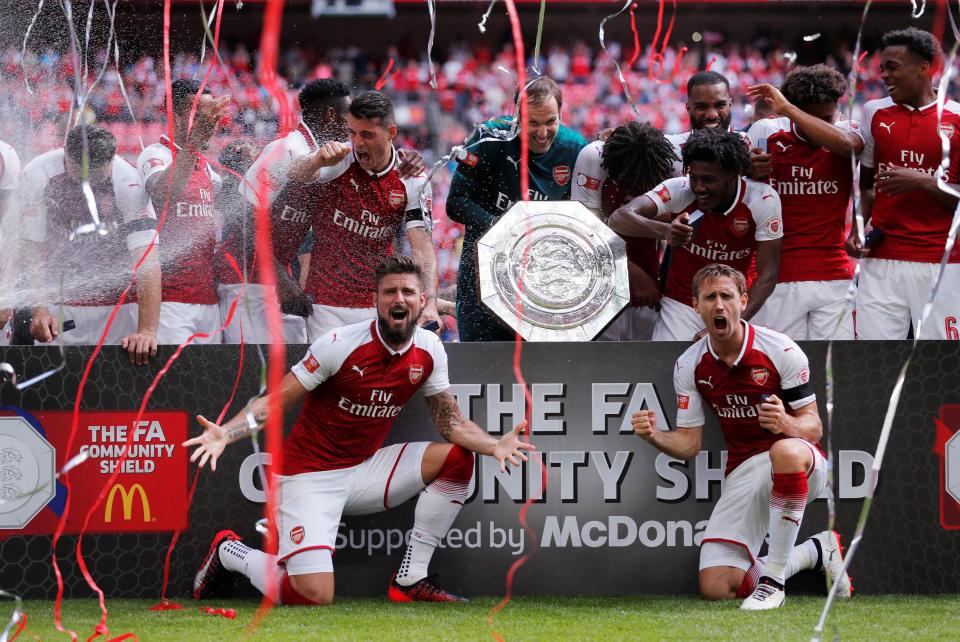 "Let's go into the Premier League with the same spirit and see where he can go. It is down to us to keep the positive atmosphere around the team."
Arsenal's former Chelsea goalkeeper Petr Cech said: "When Thibaut and I played together we did a lot of training sessions for penalty shoot-outs. That is not normally where he shoots."