Antonio Conte's Chelsea outclassed Jose Mourinho and his boys from Manchester as N'golo Kante scored his first premier league goal for Chelsea. The match ended 4-0 in favour of the London club which handed the Portugese his biggest lost in the league.
Jose Mourinho's return to Stamford Bridge did not come out as planned as his team conceded the fastest goal of the premier league season. Pedro capitalized on a defensive error in the first 30 seconds of the match which saw David De Gea beaten.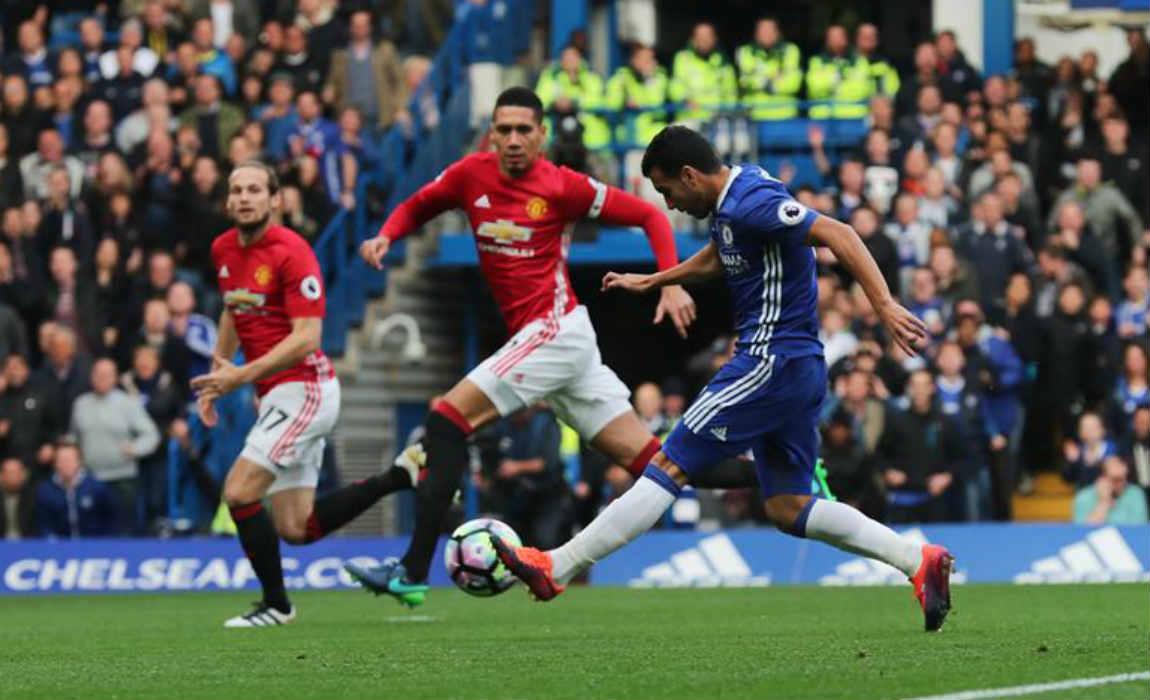 Manchester United missed their chances with Zlatan Ibrahimovic heading over the crossbar. Coutois also denied a long range effort from Herrera followed by a Lingard shot which resulted in a double save by the Belgium keeper.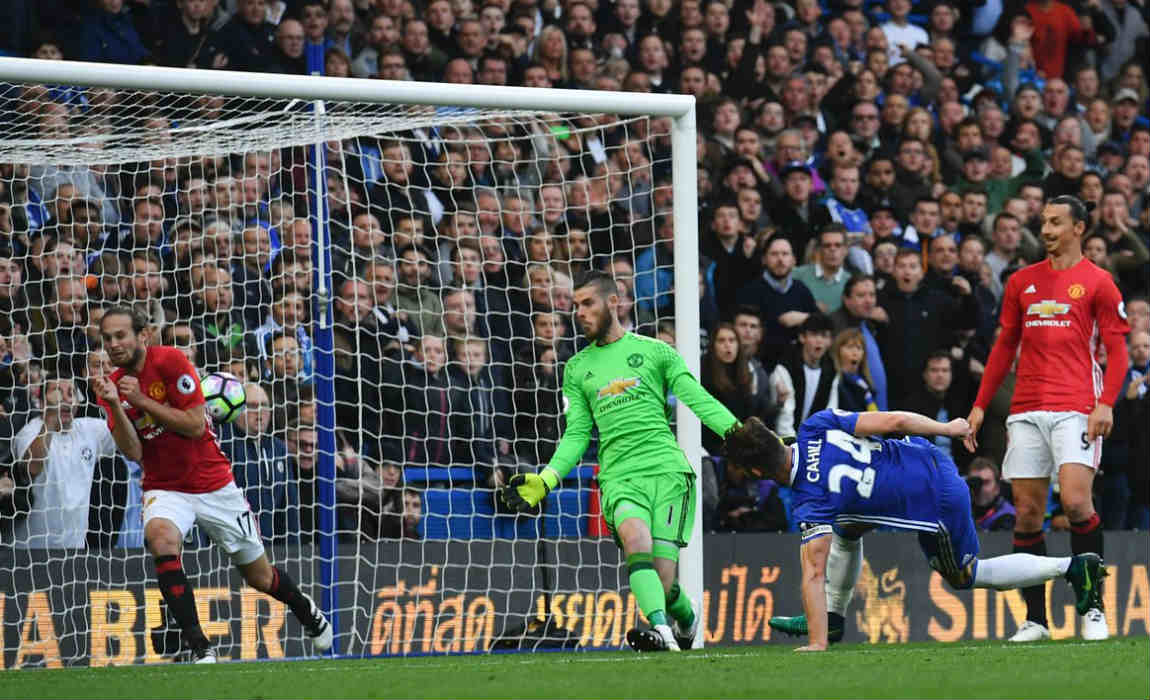 Chelsea soon doubled their lead, thanks to the courtesy of captain Gary Cahill who volleyed the ball home from an uncleared corner.
The second half proved to be no good for Mourinho's side as they could not produce anything magical with large possession spells and substitutions. Hazard curled one in after a great one two one play with Matic which saw the blues cruising with a three goal cushion.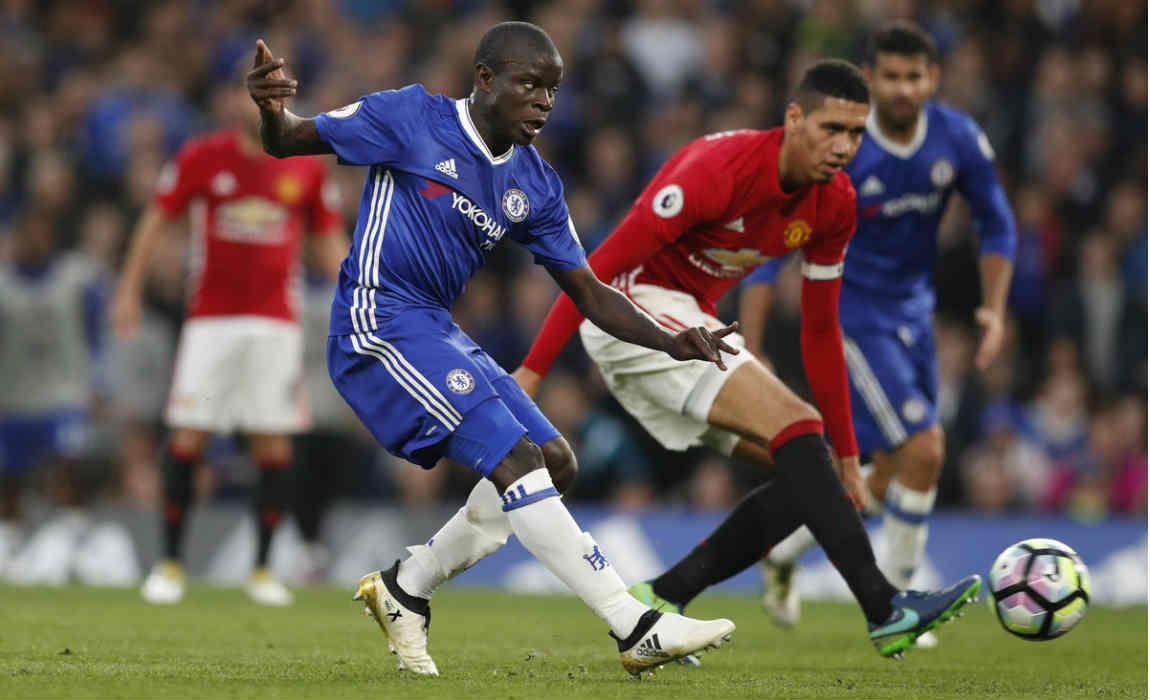 N'golo Kante added icing on the cake with a beautiful dribble and even a better finish to put the match beyond Mourinho's reach. Coutois denied various efforts from Manchester United which saw him keep his fourth clean sheet of the league season.
Chelsea now sit fourth in the league after displaying their best performance for the season so far. Fans will now expect Conte to challenge for the title which is wide, open and up for grabs.