Derby County can rightfully claim the title of the club having the most turbulent 2020-21 season. The highs of the 2018-19 campaign felt a distant dream with the Rams just about avoiding relegation to League One on the final match day. Manchester United and England great Wayne Rooney took over the reins in November, thereby officially ending his playing career.
Derby County have appointed Wayne Rooney as their permanent manager.

He's agreed a two-and-a-half year deal, with Liam Rosenior as his assistant.

It means Rooney officially retires as a player.#dcfc #dcfcfans pic.twitter.com/C45z2IMXA7

— BBC Sport Derby (@BBCDerbySport) January 15, 2021
His managerial start got off to an okay start, winning two of the first six games. Those would feel like the good old days as soon as the club' fortunes just went downhill from there due to a variety of on-field and off-field issues that have still not been solved.
BLEAKEST YEAR
The start of the new year proved immediately tragic. The Rams lost their first match against Sheffield Wednesday before a coronavirus outbreak swept through their ranks. The senior team including Rooney were entirely ruled out for the FA Cup third-round tie against Chorley from the sixth division.
Having to field a team of U19s and U23s, they lost 2-0 in what marked their exit at this stage for only the third time in 10 years. January went from bad to worse after the club were placed under a transfer embargo by the EFL for not having paid player wages on time. Though they picked up their form on the pitch, the finale of the season was as nerve-wracking as it could get.
It's all over at Victory Park.

You've done yourselves proud, Young Rams 🖤

⚫️ 2-0 🐏 #EmiratesFACup pic.twitter.com/Qs9GSUkKAY

— Derby County (@dcfcofficial) January 9, 2021
They lost 10 of their 13 games heading into week 46 in the 21st position. Needing help from elsewhere if things were to go sideways, Derby eked out a 3-3 draw which was just enough to avoid the drop since Rotherham also drew their fixture thereby saving the Rams. However, the stench of that horror show was evident enough that the club had to issue a formal apology to their fans for their disastrous season.
Wayne Rooney's Derby team avoid relegation to League One with a 78th minute penalty.

Never in doubt 😅 pic.twitter.com/OQlx4WmGRq

— ESPN FC (@ESPNFC) May 8, 2021
Just when Rooney and co. thought there might be good times in the future, the club were slapped a £100,000 fine and a suspended three-point deduction. That came due to Derby failing to properly present their audited accounting books for 2016, 2017, and 2018. The points deduction would be activated if at any time the clubs fails to pay the wages of players in time. With the new season on the horizon, things are not looking up for the Rams right now.
NO SILVER LINING
Derby went into their friendly fixtures with substantial dark clouds hanging over their future. The club only has nine registered senior players which includes two goalkeepers. They have a host of free agents in training, including Ravel Morrison, Sone Aluko, and Curtis Davies, who even played in the two friendlies already.
Keep going, Rams 👊#DCFC pic.twitter.com/DDcFtaSRhK

— Derby County (@dcfcofficial) July 18, 2021
However, the embargo prevents them from signing any player on a permanent basis. After the EFL slightly relaxed its stance due to the "exceptional circumstances" surrounding their virus outbreak in January, the Rams can now only sign free agents on a 12 month basis or loan players for a period of six months. Furthermore, despite a host of names who are harbour hopes of joining Derby, they can realistically bring only five players.
🗣 Wayne Rooney on the current situation at Derby County…

😳😳😳#DCFC 🐏

— Football League Zone (@TheFLZone) July 25, 2021
Rooney has conceded that it will be difficult for him to field a team if the team fails to bring in new additions. However, the manager himself is in some murky waters currently. After the dismal 2-1 loss to Salford City, pictures emerged on social media showing Rooney in the presence of three women at a nightclub. The women took pictures of the manager who appeared to be asleep and unaware of what was going on.
Knightmare. Wayne Rooney under further scrutiny after training ground tackle leaves #dcfc midfielder Jason Knight out for up to 12 weeks with ankle injury https://t.co/JDWmzY7yAe

— John Percy (@JPercyTelegraph) July 26, 2021
Needless to say, this has created a media furore with the club stating they have handed over the matter over to the police with Rooney alleging blackmail. If only that was all. Yesterday, Rooney was partaking in a team training session to make up the numbers for the squad when a "50-50" challenge between him and Jason Knight ruled the midfielder out of action for 8-12 weeks with an ankle injury.
UNCERTAIN FUTURE
There is also considerable speculation that owner Mel Morris is looking to sell the club with two previous takeover bids ending in failure. He is set to address a fan forum next week and interact with various supporters' groups to outline the future of the club.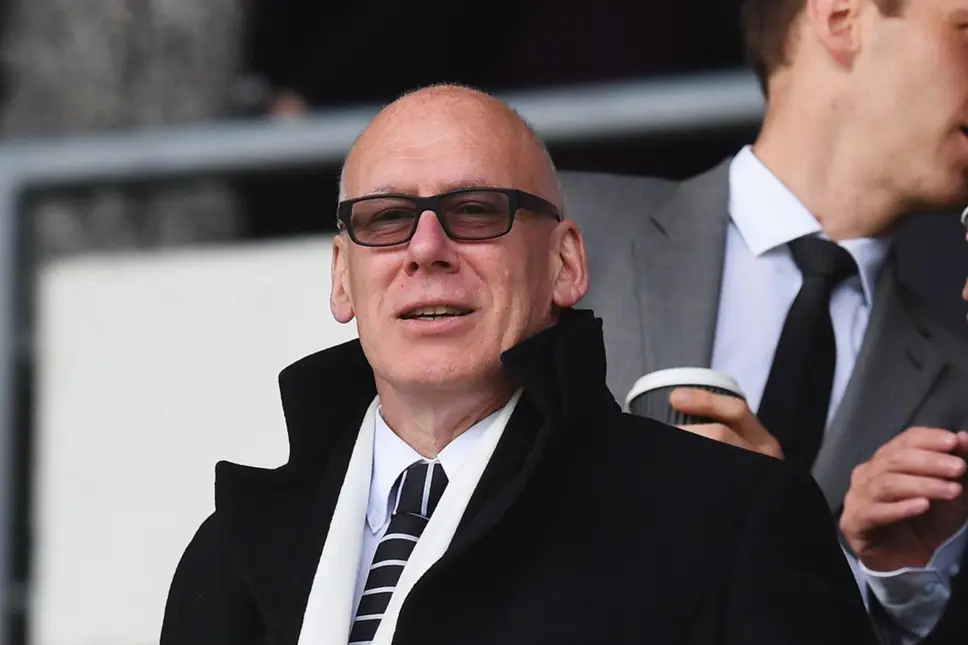 The Rams need a lot of things to go right for them in order to scale the heights they were at two years ago. Getting to the top-flight is a pipe dream at the moment after the hell they have been through since January. Rooney's position is tenuous at best and if he gets off to a poor start, the axe might soon fall on him.
😩 "If Mel Morris wants to go then you're a bit rudderless."

😳 "Put Rooney into the framework of a club in disarray & he's clueless."

❌ "It is the blind leading the blind, Derby can't afford people to learn."@SJOpinion10 reiterates that #DCFC need a more experience manager pic.twitter.com/ekfpCHzMmC

— talkSPORT (@talkSPORT) July 19, 2021
A first-team coach has already departed the club. It will be interesting to see what the club and management do to tide to put an end to these problems as soon as possible.