Manchester United have been bolstering their squad to have a run at the Premier League title next season. The acquisition of Jadon Sancho majorly elevates their creative talents going forward and the Red Devils are on the verge of another major signing. Real Madrid and France defender Raphael Varane is expected to be unveiled soon in what will be a shrewd piece of business.
The fact that these two clubs are always a source of extra buzz and specialty. They have a long, shared history of world-class players excelling in both countries. From a player breaking the cultural barrier to a player breaking the transfer record, FootTheBall recounts all the dealings the two European behemoths have had over the years.
LAURIE CUNNINGHAM
The player who loved to dance and dance he did on the pitch. Cunningham was the first British player to represent Los Blancos after transferring from West Bromwich Albion in 1979 on the back of some superlative performances as part of the 'Three Degrees.'
Flamboyant, electric, breathtaking and the man who made football a dance. All words that describe a legend to so many, Laurie Cunningham.
The first englishman to play for Real Madrid winning the La Liga title and Copa del Rey trophy twice, many say he would be a superstar today. pic.twitter.com/GgG2Q0JDRJ

— The Transfer Exchange Show (@TheTransferEx) October 28, 2020
He scored a brace on his debut and was instrumental in their double-winning campaign that year before getting an even bigger honour of getting a standing ovation at Camp Nou. Cunningham stayed with Real Madrid for five years which included a short loan spell with Manchester United, managed by his former manager Ron Atkinson in 1983.
#wba connections: Former West Brom winger Laurie Cunningham played a handful of games for #mufc in 1983. pic.twitter.com/Y8tCiLfodb

— Manchester United (@ManUtd) September 27, 2013
Though his time at Old Trafford was unremarkable, one goal from five appearances in the league, he showed the way for future British players to play abroad and of course, for Real Madrid.
DAVID BECKHAM
British football's original glamour icon, Beckham's cultural impact was almost as significant as his contributions in football. The winger from Manchester United's 'Class of '92' would help the team win the famed Treble in 1999, with his corners leading to both of United's two late goals against Bayern Munich.
#OnThisDay in 1992, David Beckham made his #MUFC debut… and the rest is history! pic.twitter.com/2XFgCy41lL

— Manchester United (@ManUtd) September 23, 2018
Beckham would win a total of six league titles and two FA Cups, scoring 61 goals in his 12 years at the club. He provided many signature moments for the fans and inspired generations of children through this free-kick technique. With his growing off-field persona clashing with Sir Alex Ferguson towards the end of his career in England, he transferred to Real Madrid for around €35 million in 2003.
12 years ago we signed Sir David Beckham… #HalaMadrid pic.twitter.com/s4A32cbBye

— Real Madrid C.F. 🇬🇧🇺🇸 (@realmadriden) July 1, 2015
Though Los Blancos only won one La Liga title during his four years, his attraction at the club and mastery over the ball was still enough to enthrall audiences every time.
RUUD VAN NISTELROOY
The Dutch striker, already an established goal scorer with PSV, joined Manchester United for £18.5 million in 2000. Injuries delayed his debut by a year but he was well worth the wait. Van Nistelrooy won both the PFA Players' and Fans Player of the Year accolades in 2001-02 before further eclipsing those heights next season.
Ruud van Nistelrooy in 2002–03 for Manchester United:

👤 – 52 appearances
⚽ – 44 goals
🅰 – 5 assists
📈 – 89 minutes per goal-involvement

Scoring 35+ goals in the early 00s was extremely rare. Ruud was closer to 45! One of the greatest finishers the game has ever seen. pic.twitter.com/5FBA1Lun2m

— UtdArena (@utdarena) July 29, 2019
United won the league and he was the Golden Boot winner along with the PFA Player of the Year. Ruthless in front of goal and adept at maneuvering spaces, he would win both cup competitions while at Old Trafford before leaving in acrimonious circumstances to join Real Madrid in 2006.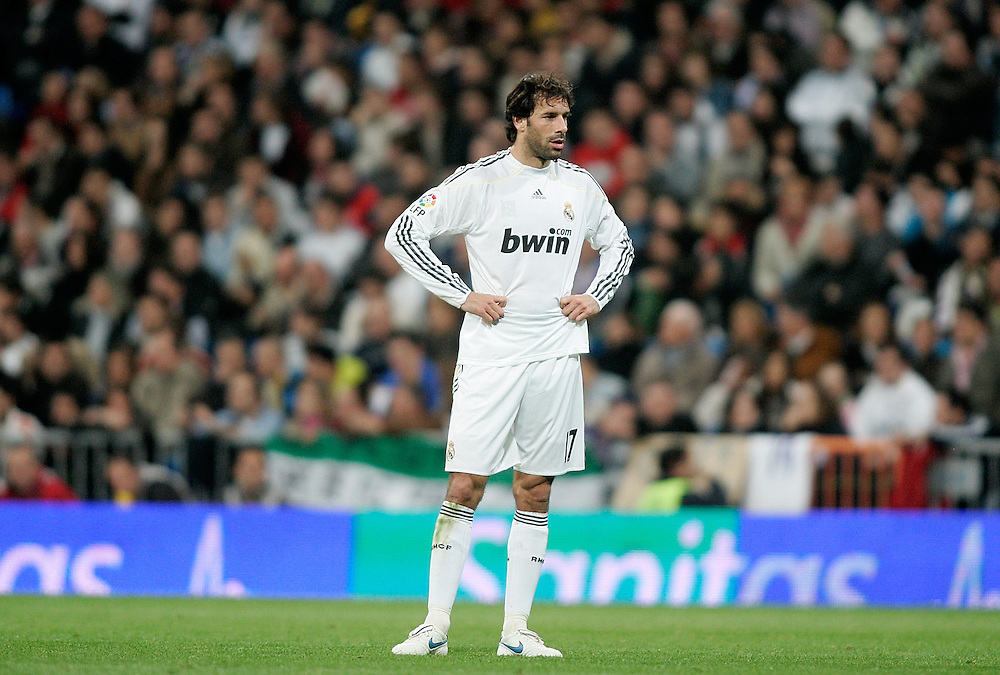 He won the Pichichi Trophy in his first campaign as Los Blancos lifted the title. A second La Liga crown would follow with the Dutchman staying in Spain till 2010 and scoring goals all-throughout these years.
GABRIEL HEINZE
The Argentine left-back was signed by the Red Devils in 2004 for £6.9 million and soon established himself as the starter in his position. However, injuries dogged his game time and he was losing his place in the team to Patrice Evra. Heinze still played an important role in the club's 2006-07 title triumph but by then he was clearly unhappy at not getting enough first-team action.
#OnThisDay in 2004, Gabriel Heinze joined @ManUtd from @PSG_inside. Read more: http://t.co/YzAzRbFxhI pic.twitter.com/h0pl4ANKvg

— Premier League (@premierleague) June 11, 2015
He demanded a transfer away and Los Blancos became his next destination, where he helped the team win the La Liga in 2007-08. The second season was less successful for Madrid in terms of silverware with Heinze soon being moved on to Marseille.
CRISTIANO RONALDO
Without a doubt, the most famous name on the list, Ronaldo's long-lasting impact at both clubs are still felt till now. The Portuguese was heavily scouted by Sir Alex Ferguson while he was at Sporting before joining the Red Devils in 2003. He had to bide his time in getting first-team chances but it was soon clear just how far above the rest he was.
ON THIS DAY: In 2003, @Cristiano Ronaldo made his United debut against Bolton. #mufc pic.twitter.com/ZzFW5vB5jk

— Man United News (@ManUtdMEN) August 16, 2016
His finest seasons were his final three with the club, winning the Premier League each year. 2008  was a record year for the supreme goal scorer as he won the Champions League, Ballon D'Or, Premier League Golden Boot and the European Golden Boot to cement himself as one of the greatest in the game. Therefore, it was no surprise when Real Madrid again swooped to take their next Galactico.
.@Cristiano Ronaldo, Real Madrid's sixth player to win the Pichichi Trophy more than once http://t.co/KRuc2Quu7c pic.twitter.com/bHKFXh6dH2

— Real Madrid C.F. 🇬🇧🇺🇸 (@realmadriden) June 20, 2014
His £80 million transfer fee was a record at that time which he repaid several times over. Ronaldo went on to become the highest scorer in Los Blancos' history while winning a mammoth 15 trophies. With a host of individual accolades along with all of this, he is certifiably the greatest player to represent Real Madrid.
ANGEL DI MARIA
A serial winner with Real Madrid in the early part of the last decade, Di Maria was heralded as one of the brightest talents to join Manchester United in 2014. His transfer fee of £59.7 was a then-British record and he was considered the next coming of Ronaldo on the wing.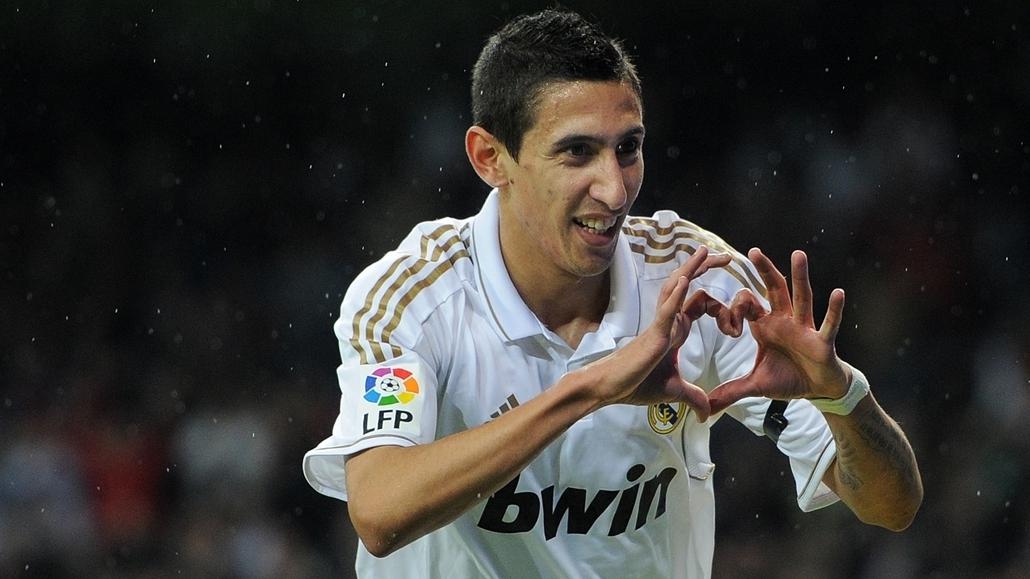 However, for all of his success in Spain, Di Maria proved to be a bust in England with just four goals in 32 appearances across all competitions. He had trouble adjusting to the physicality of the Premier League along with being burdened by the club's expectation resulting in some particularly poor performances.
Our new no.7, Angel Di Maria. #WelcomeDiMaria pic.twitter.com/MURQDI5zkb

— Manchester United (@ManUtd) August 28, 2014
Di Maria departed for PSG after just one season and justifiably goes down as one of the poorest signings of not only that season, but in the history of the Red Devils.
JAVIER HERNANDEZ
Chicharito enjoys somewhat of cult status at Manchester United due to his exploits under Sir Alex Ferguson. His propensity to find late game winners and be at the right place at the right place earned him much plaudits. The first Mexican to play for the Red Devils, Hernandez won the league twice as well as featuring in the 2011 Champions League final.
Javier Hernandez leaves Manchester United after five years and two titles http://t.co/m7T90avQEm #mufc pic.twitter.com/c6okPlfNRb

— Man United News (@ManUtdMEN) August 31, 2015
After the departure of the legendary Scotsman in 2013, Chicharito saw his game time slowly decrease under the new managers. He was sent out on loan to Real Madrid for the 2014-15 season where helped the club win the Club World Cup. Hernandez left Old Trafford soon after but is still fondly remembered by fans across the club.