Defending Champions Leicester City sacked Claudio Ranieri, just nine months after he guided the Foxes to their first ever Premier League triumph.

The club bosses dropped the axe on Ranieri a day after they lost 2-1 to Sevilla in the Champions League last-16 tie.
After a fairy-tale Premier League title triumph last season, the Foxes made a disastrous start under Ranieri this season that has left them only a point and a place above the relegation zone.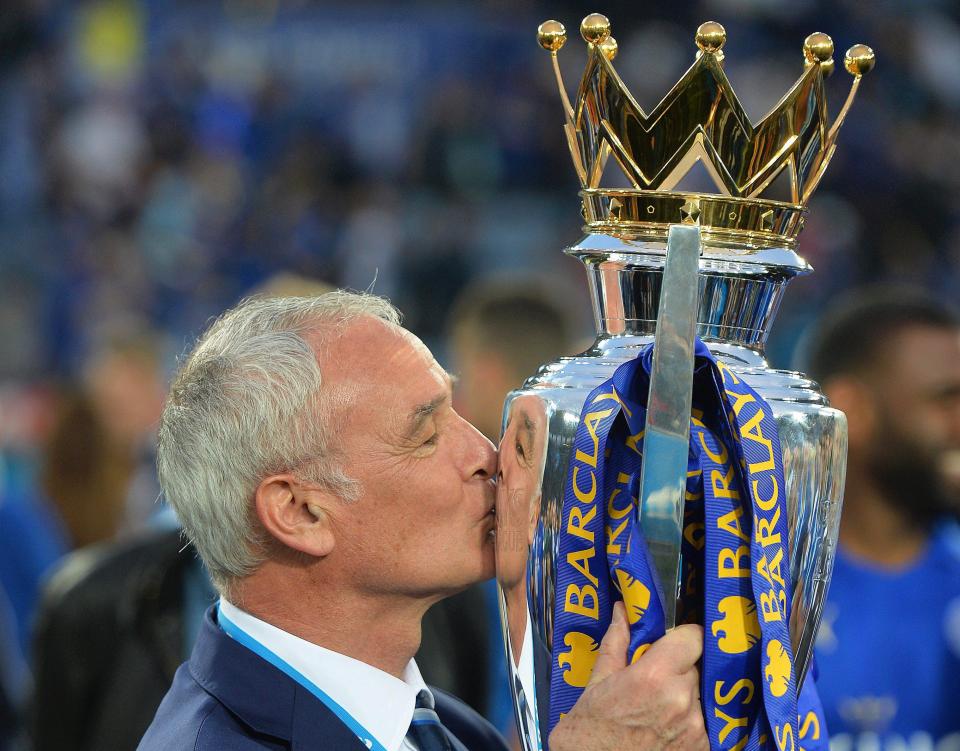 It appeared as if the Foxes' historic Premier League title triumph last season has taken a toll on the players.
Ranieri's side beat all odds and clinched their first Premier League title in history last season. They finished ten points clear of the runners-up Arsenal.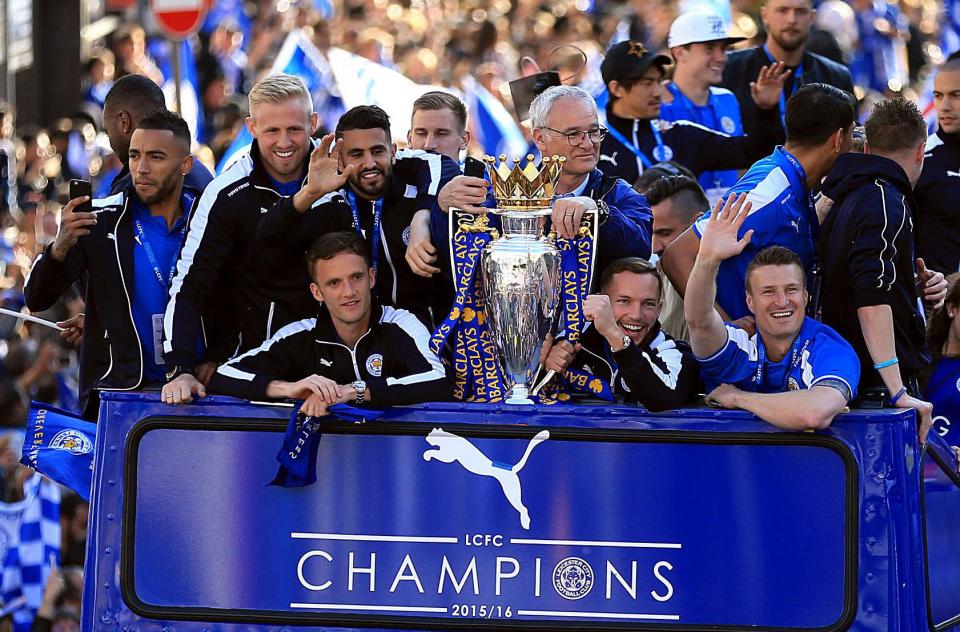 However, this time around Ranieri's side have failed to recreate their form from the last season and after a series of lack lustre performances, Leicester City have only clinched 5 wins so far this season from 25 matches and are 17th in the Premier League table – only one point above the relegation zone.
Every tactical change or a change in philosophy seemed to have worked for the 65-year old last season – with Jamie Vardy earning 25 goals in all competitions and Riyad Mahrez clinching the PFA Player of The Year Award.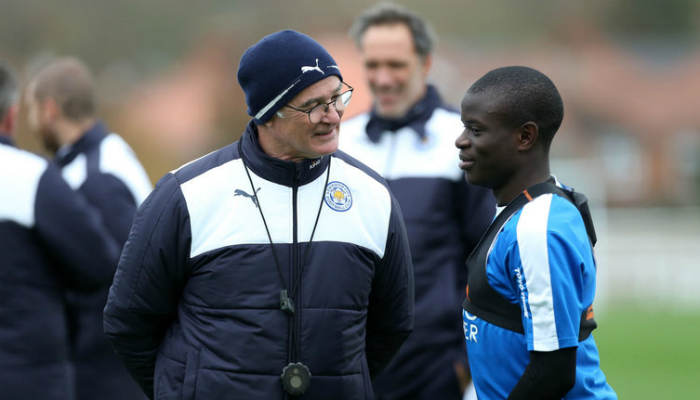 It is believed that Ranieri's downhill ride began when he failed to hold onto his playmaker N'Golo Kante, who had single-handedly dominated the midfield last season and had played a pivotal role in their title success.
Kante made a switch to current league leaders Chelsea under the Italian's watch and since then the Frenchman has turned into one of the brightest stars in the Premier League – almost winning every battle in the midfield.
Kante joined Chelsea for a transfer fee of £32million and guided the Blues to the top of the table this season.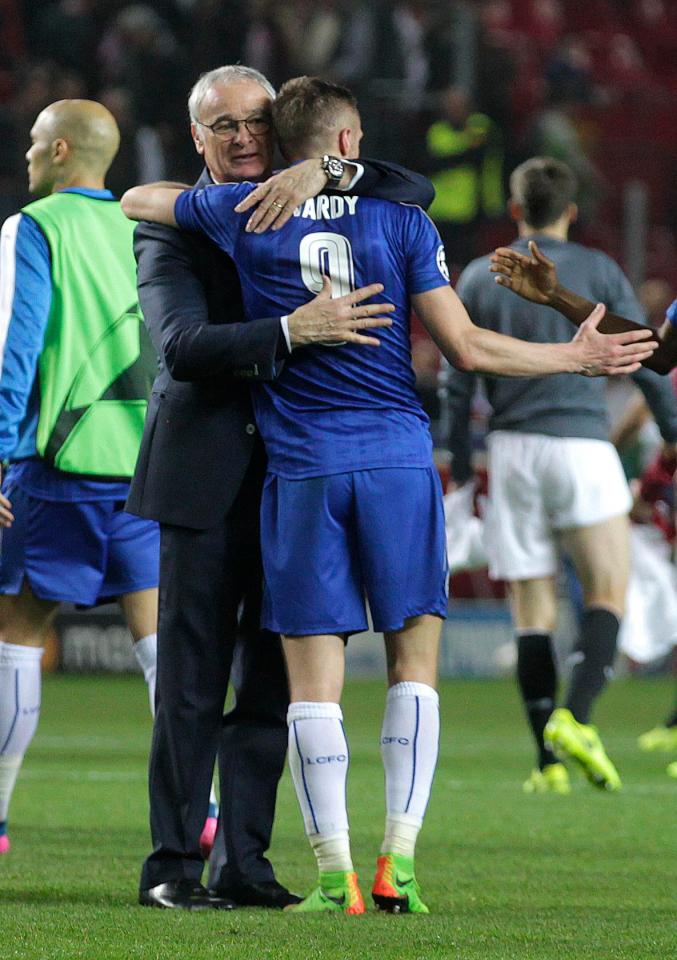 Last season Ranieri had garnered a rock-solid defensive display – conceding just 36 goals and all thanks to Wes Morgan and Robert Huth, who were like pillars made of rock in front of goalkeeper Kasper Schmeichel at the back.
Leicester City have already conceded 43 goals this season, 13 games still in hand.
The Foxes lost 2-1 to Sevilla on Wednesday which left their Champions League hopes hanging by a thread, but Vardy's late away goal has now given them a chance to turn the tables around at home.
It has been their disastrous Premier League form which has made the owners nervous.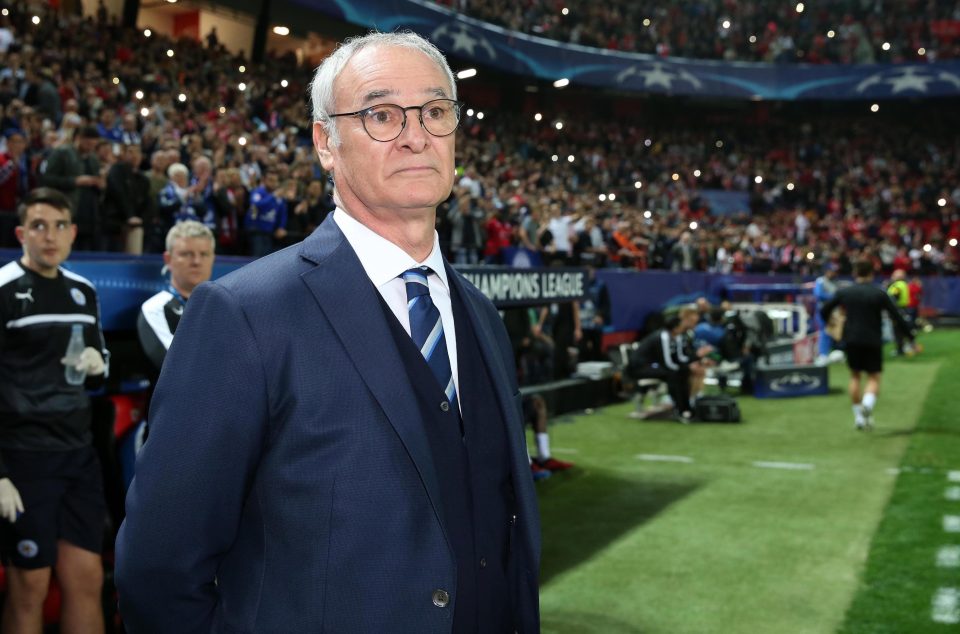 A disastrous start under Ranieri so far this season has left them only a point and a place above the relegation zone and a 1-0 win over West Ham is their only win in last 10 games.
Treacherous Leicester City stars conspired against the Italian and held four secret meetings with the owners to get Claudio Ranieri axed.
Foottheball sources reveal that the first meeting with the director of football Jon Rudkin took place back in December.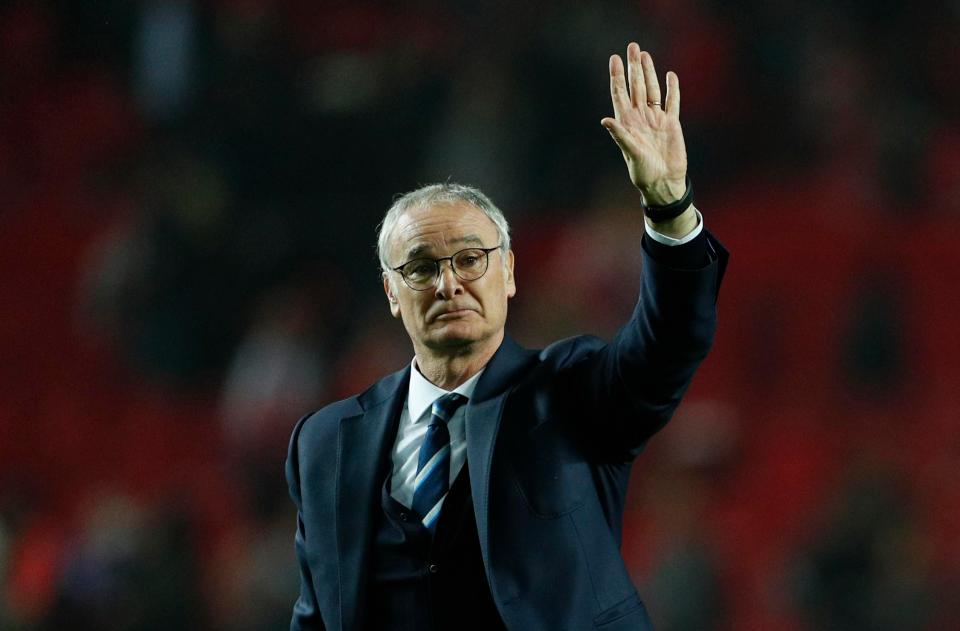 Ranieri lost the respect of the dressing room after a disastrous run of defeats – that started with the first game of the season against Hull City.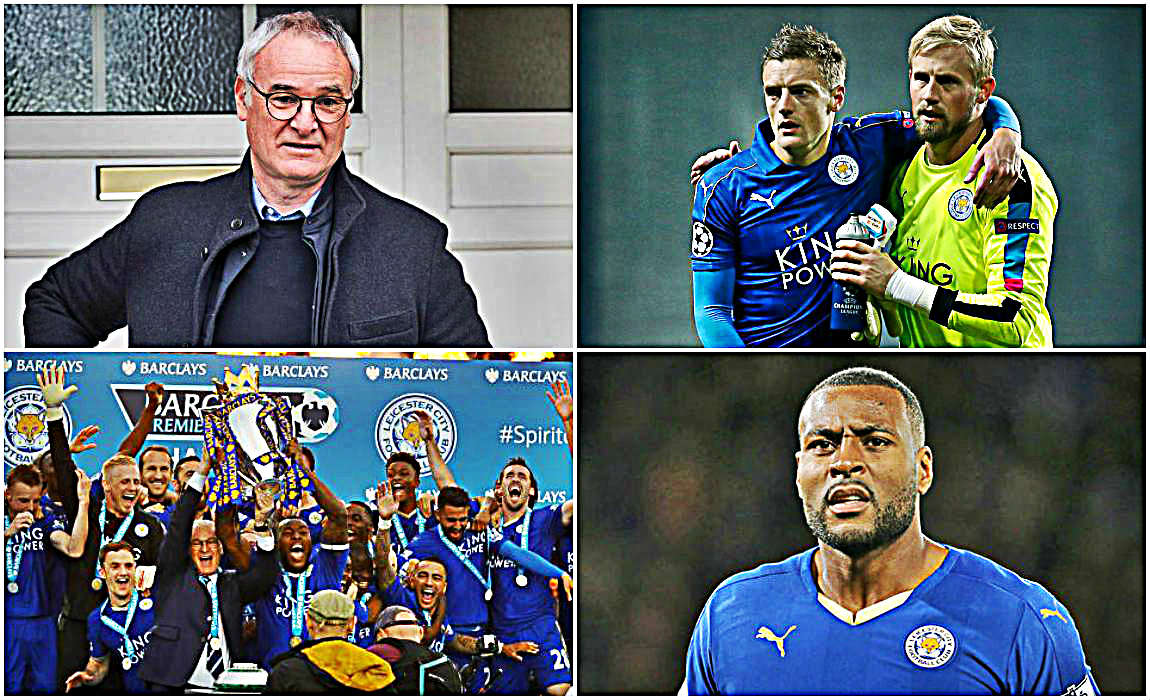 Foxes stars including skipper Wes Morgan, Kasper Schmeichel and Jamie Vardy were approached to discuss Leicester's downhill ride in the Premier League table in detail.
And now the sacking of legendary manager Claudio Ranieri has not gone down well with the football fraternity.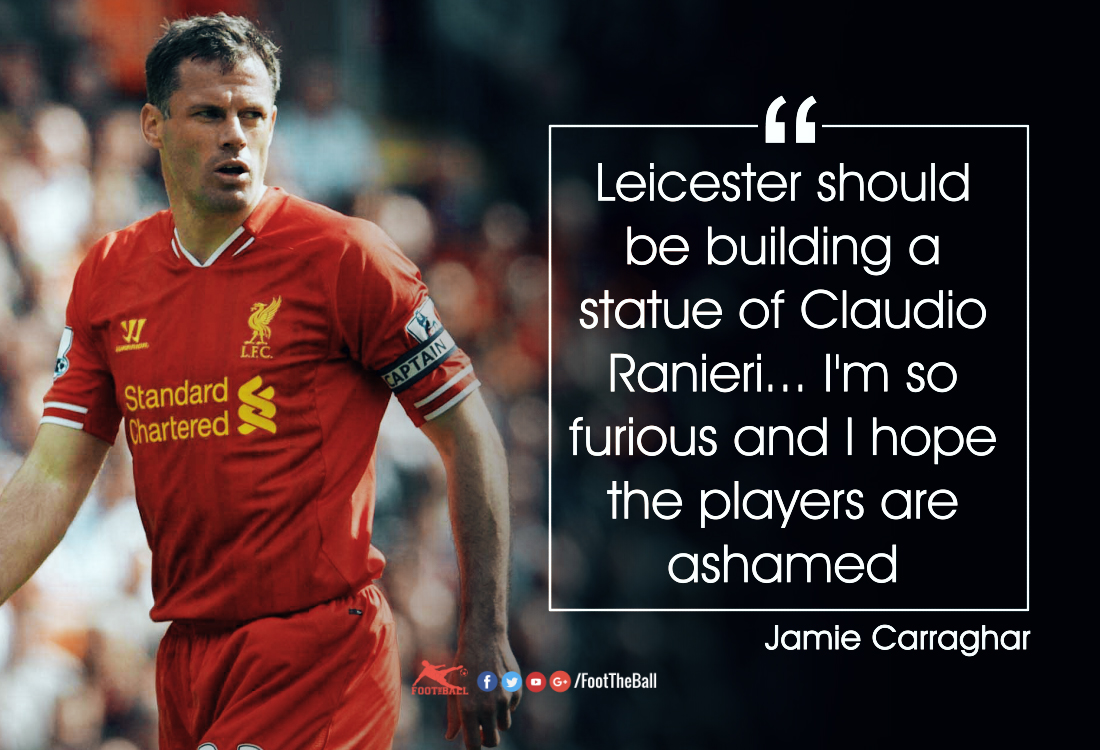 Liverpool legend Jamie Carragher said: "Leicester should be building a statue of Claudio Ranieri… I'm so furious and I hope the players are ashamed."
"So why am I angry? Put the title aside for a moment. I'm angry because Leicester's owners made a statement 16 days earlier to back Ranieri. I'm angry because the same owners stood by a manager in a far worse position than this."
More than anything, I'm raging with the role of the players, especially after it emerged there was a summit in Seville with the owners. A summit! Who organised it? Who attended it? Where was it? When did it take place? I find it extraordinary to do that to a man who'd helped them achieve the unthinkable," Carragher wrote in His Daily Mail Column..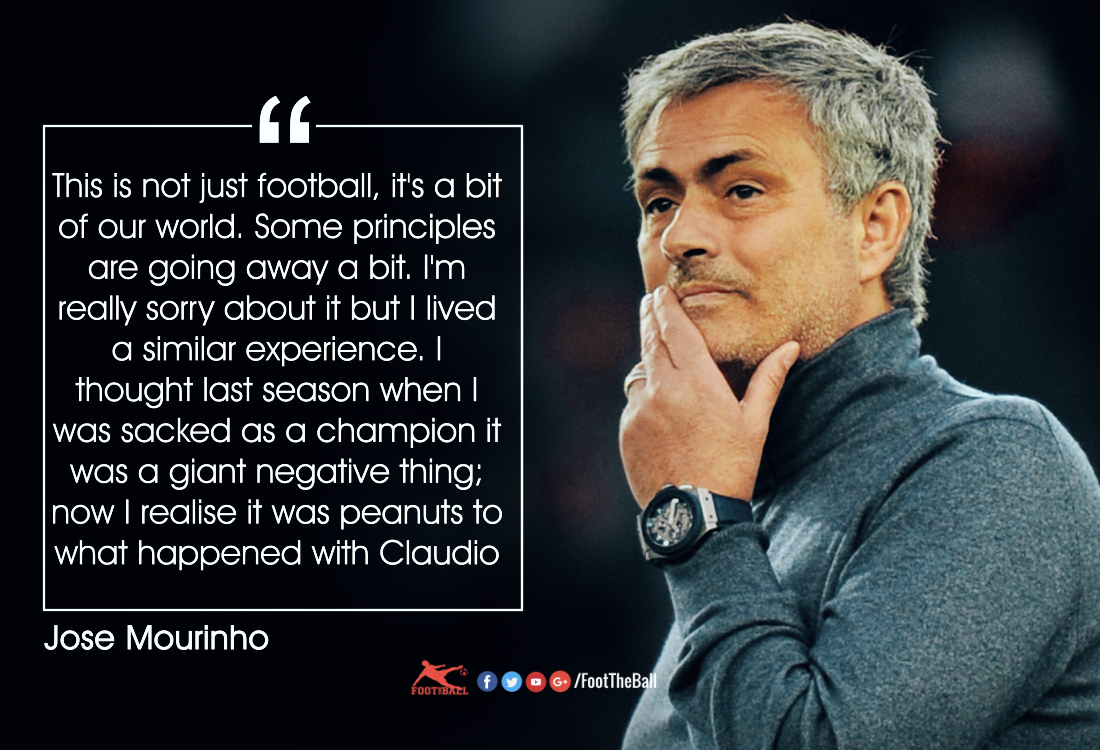 Jose Mourinho said: 'This is not just football; it's a bit of our world. Some principles are going away a bit. I'm really sorry about it but I lived a similar experience. I thought last season when I was sacked as a champion it was a giant negative thing; now I realise it was peanuts to what happened with Claudio.'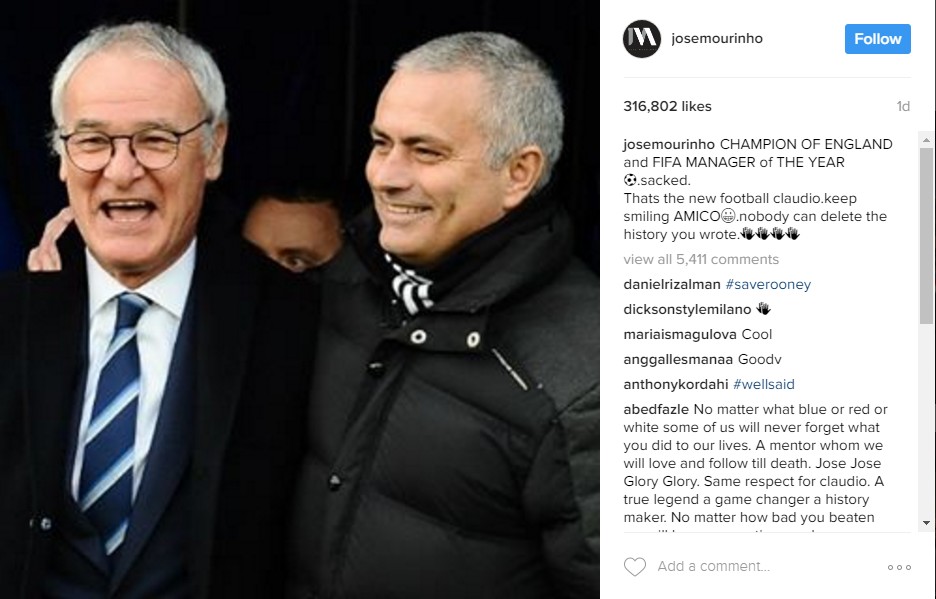 Mourinho posted a tribute to Ranieri on his Instagram account afterwards, adding : "'Probably the season started with the typical selfishness of others, people thinking about new contracts, leaving, more money, forgetting who helped them to reach a certain level. ..'It is my little homage to somebody who wrote the most beautiful story of the Premier League. Somebody who deserves the stadium to be named Claudio Ranieri (Stadium) and he is sacked."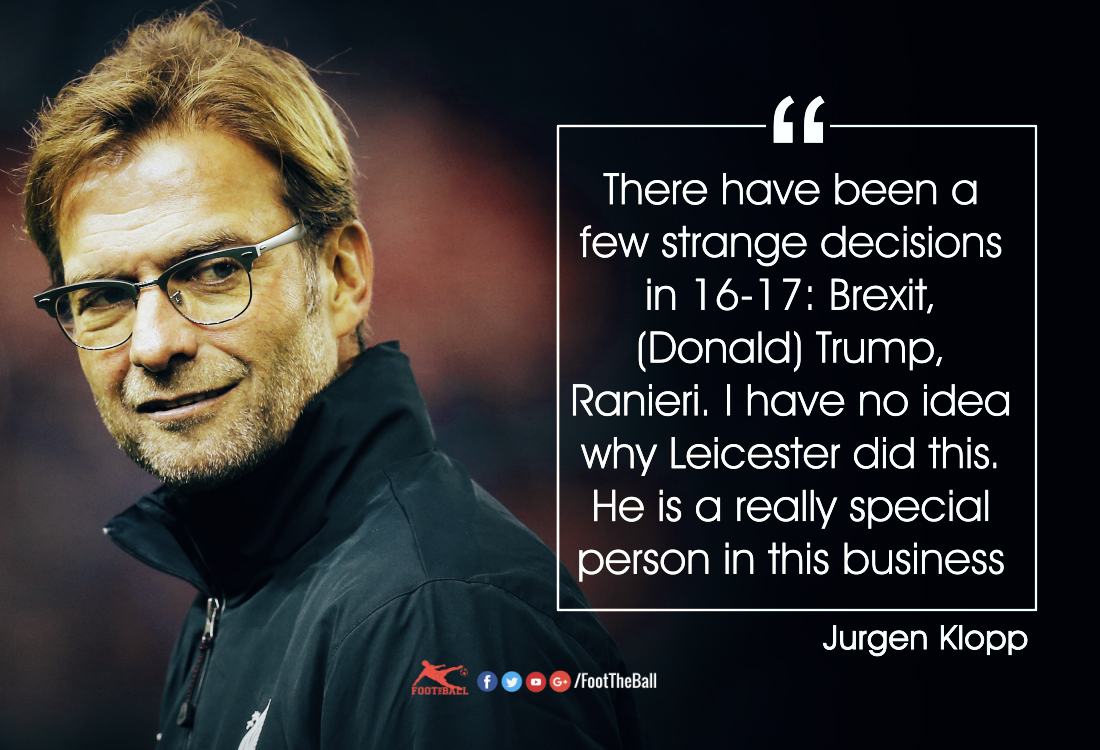 Liverpool manager Jurgen Klopp said :"Am I surprised that things like this can happen? No. Not just in football.
"There have been a few strange decisions in 16/17 – Brexit, Trump and Ranieri.
"I don't know enough, you have to ask Leicester why they have done it, but we've got to expect the best Leicester City on Monday."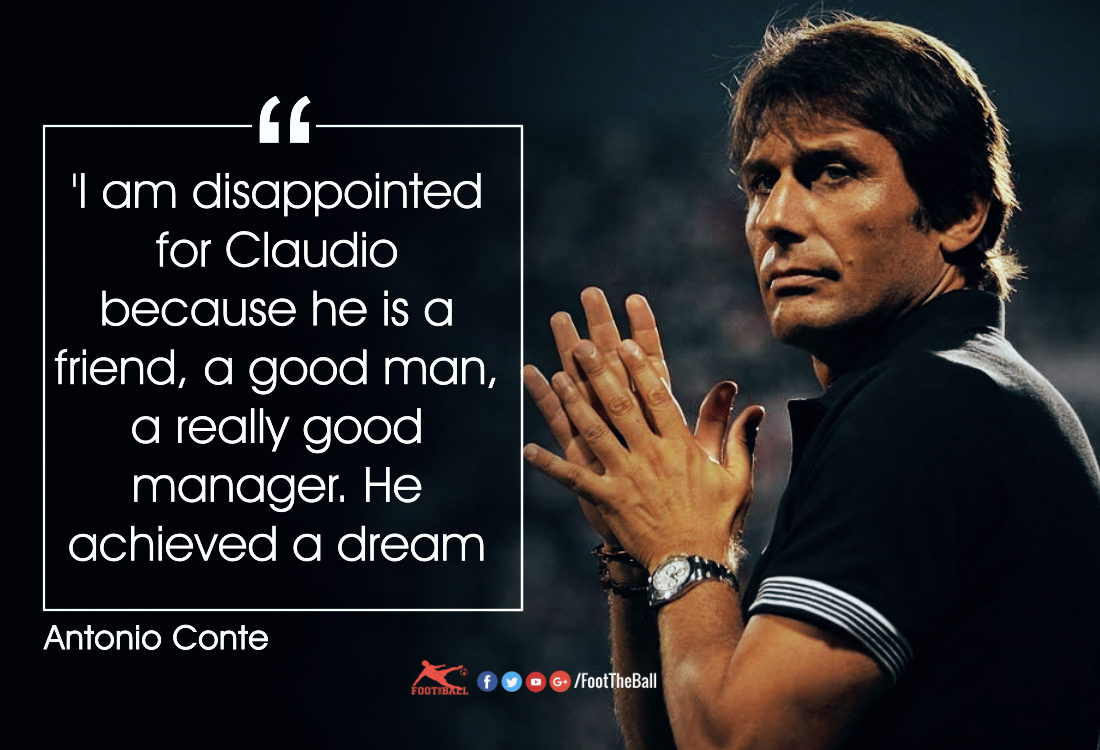 Chelsea boss Antonio Conte said: 'I am disappointed for Claudio because he is a friend, a good man, a really good manager. He achieved a dream.'
"Very, very sad. This is our job. I'm disappointed for him. He's a friend, a really good man, and a really good manager," Conte said.
"He reached a dream to win the title, I'm disappointed as a friend and as a coach.
"I don't like to follow this type of story [about blaming the players], it's a lack of respect.
"If this happened, it means the club is poor, with no power. It's not right that players can control your destiny as a manager."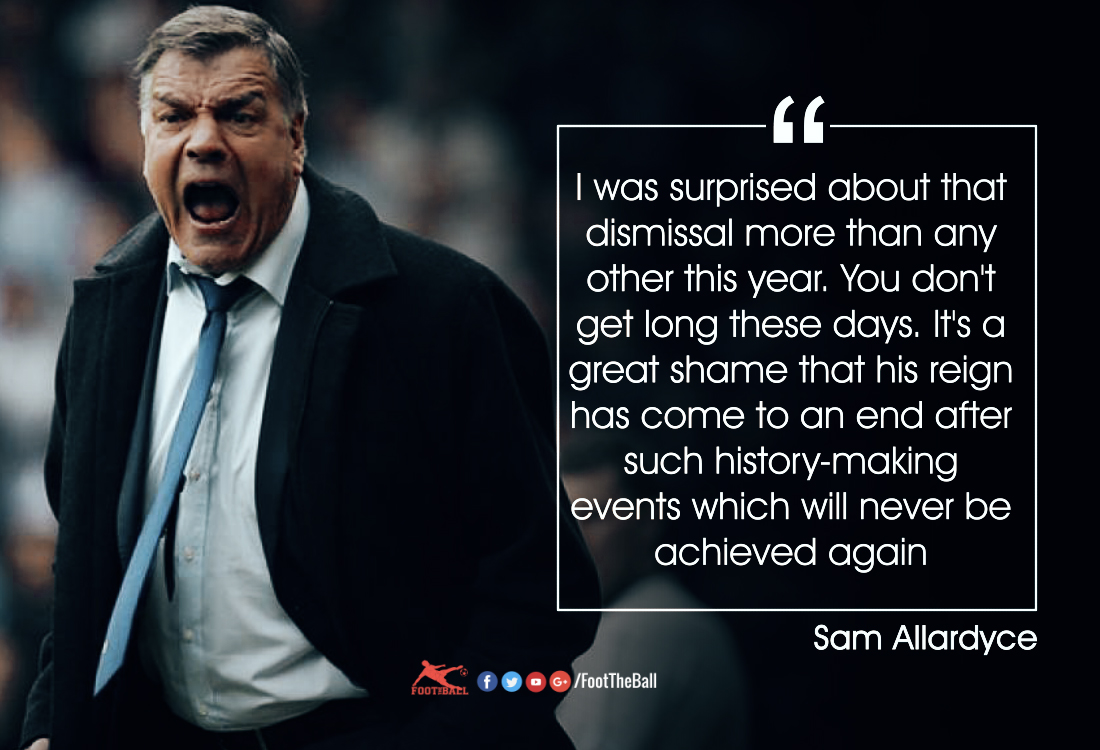 Crystal Palace boss Sam Allardyce said: 'I was surprised about that dismissal more than any other this year. You don't get long these days. It's a great shame that his reign has come to an end after such history-making events which will never be achieved again.'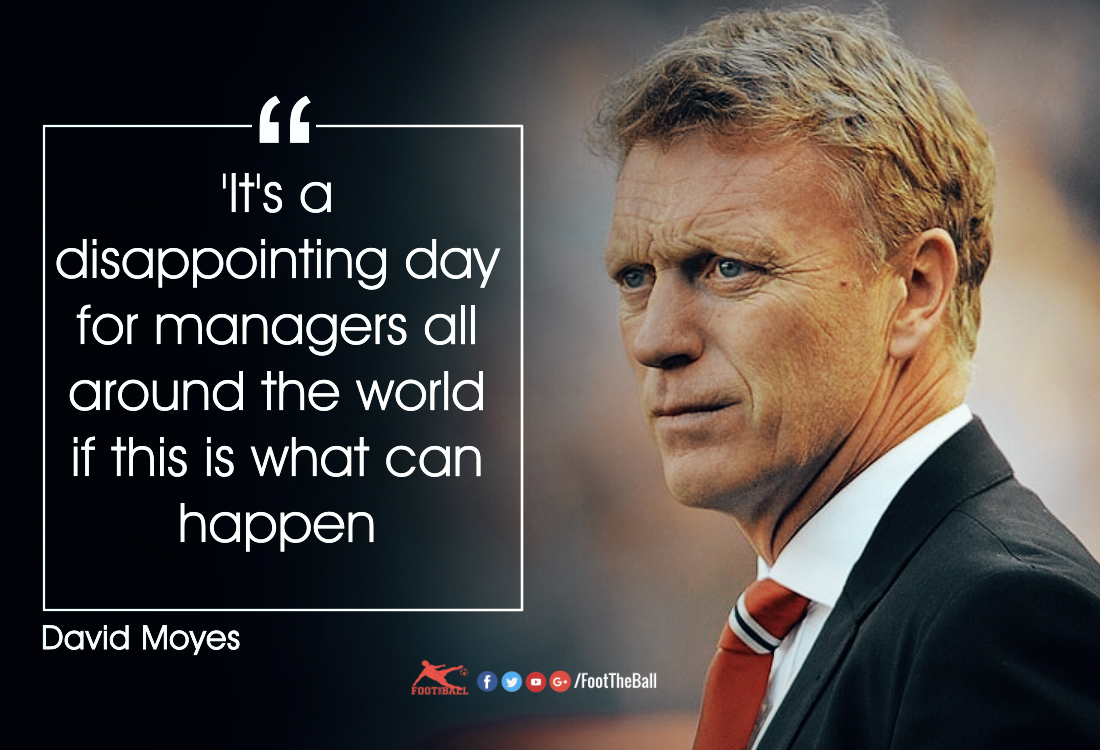 Sunderland manager David Moyes said: 'It's a disappointing day for managers all around the world if this is what can happen.'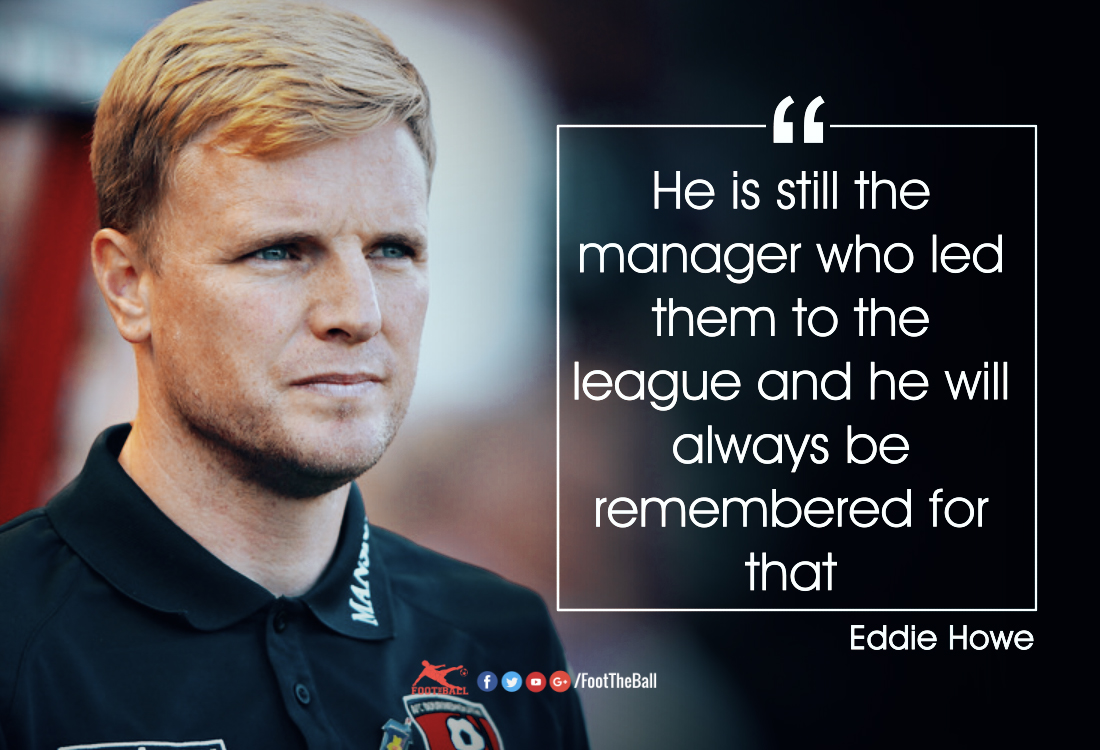 Bournemouth boss Eddie Howe said: 'He is still the manager who led them to the league and he will always be remembered for that.'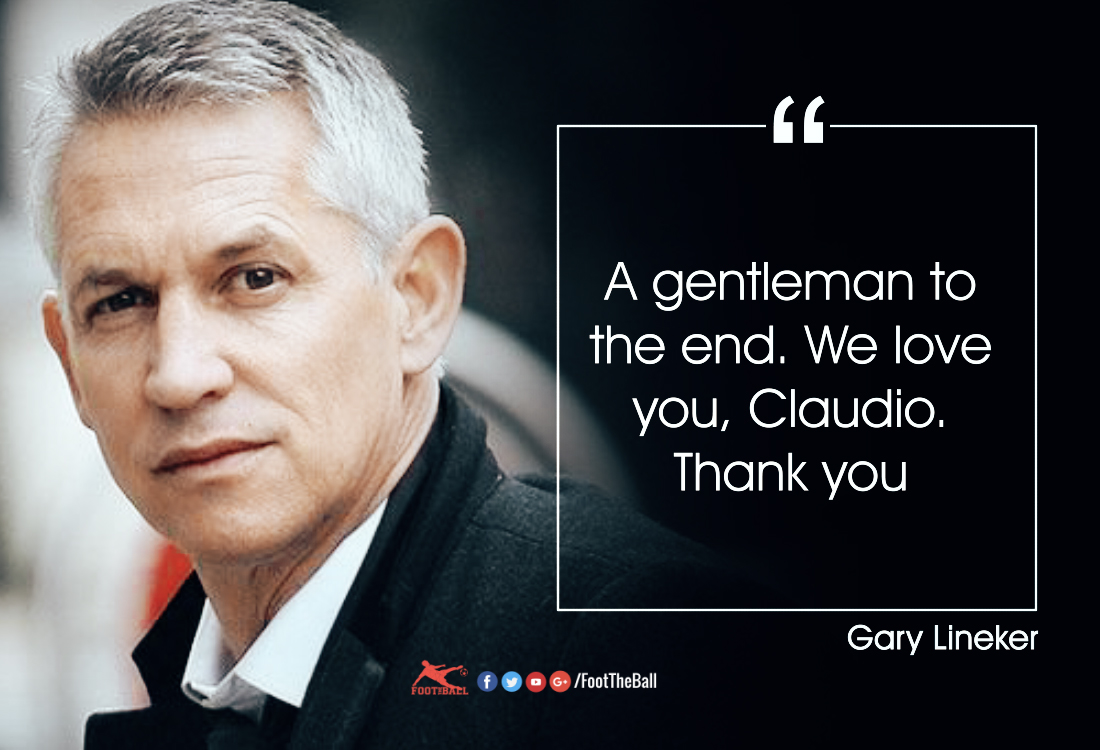 Former English footballer Gary Lineker has revealed he CRIED over Claudio Ranieri sacking as he slams his beloved Leicester for "inexplicable" decision. The former England striker, a devout Leicester fan, said: "To toss all that away in a premature decision that is disloyal and shows a lack of gratitude is quite gobsmacking"
Lineker added: "A gentleman to the end. We love you, Claudio. Thank you."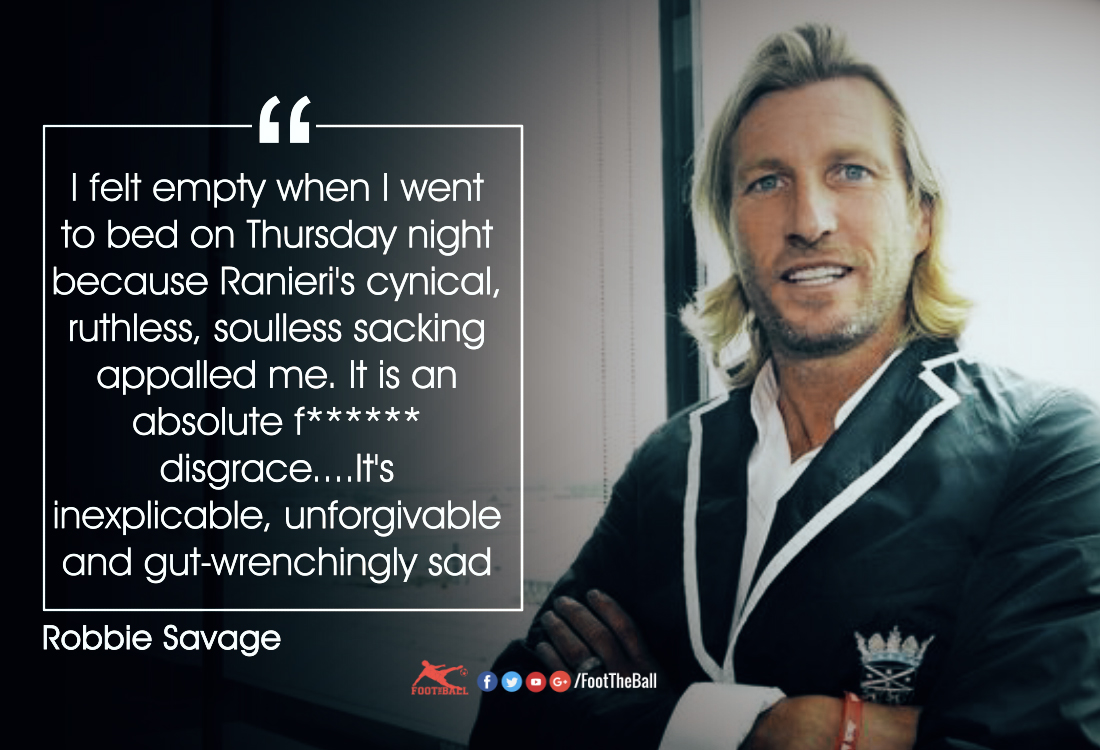 Football pundit Robbie Savage said: I felt empty when I went to bed on Thursday night because Ranieri's cynical, ruthless, soulless sacking appalled me. It is an absolute f****** disgrace….It's inexplicable, unforgivable and gut-wrenchingly sad."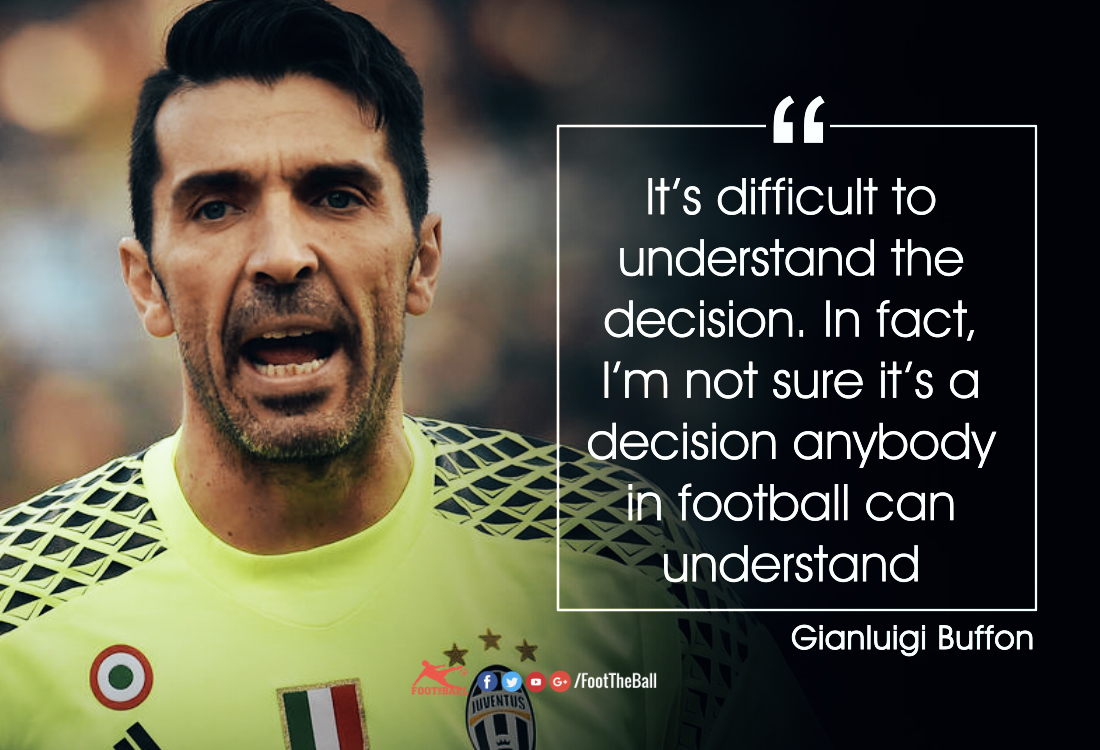 Juventus superstar Gianluigi Buffon said: "It's difficult to understand the decision. In fact, I'm not sure it's a decision anybody in football can ¬understand."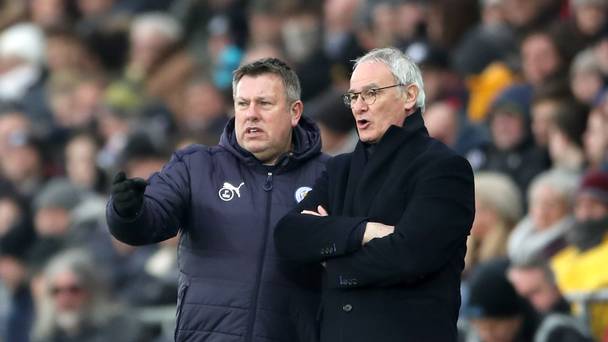 Caretaker Leicester City boss Craig Shakespeare said," The owners have made the decision and we have to respect that, we all know that results haven't been good enough this season."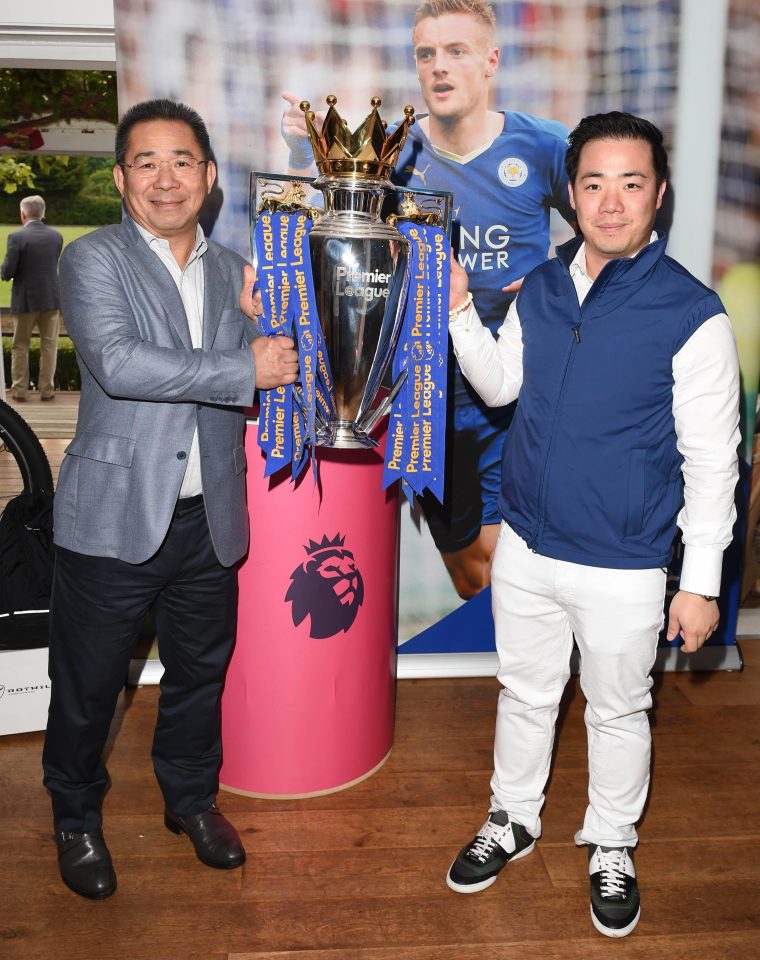 Leicester City Chief Vichai Srivaddhanaprabha said: "This has been most difficult decision we have had to make, But we are duty-bound to save the club long term interest above all sense of personal sentiment, no matter how strong that must be."
"Claudio has brought outstanding qualities to his office. His skillful management, powers of motivation and measured approach have been reflective of the rich experience we always knew he would bring to Leicester City."
"His warmth, charm and charisma have helped transform perceptions of the club and develop its profile on a global scale. We will forever be grateful to him for what he has helped us to achieve."
"It was never our expectation that the extraordinary feats of last season should be replicated this season."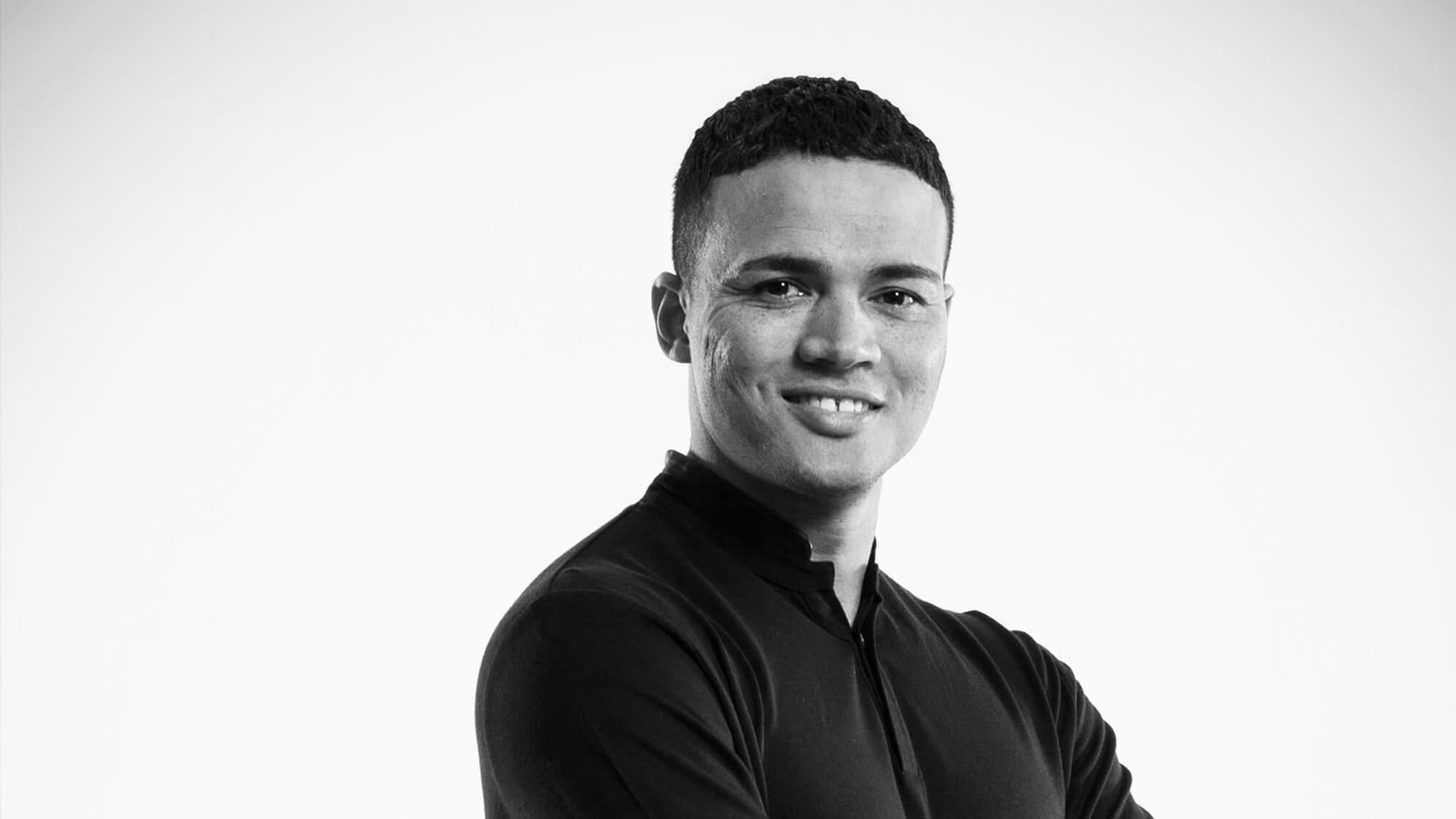 Ex-Newcastle United player Jermaine Jenas said: "It's a joke, the thing that stands out most is the timing. In the second half against Sevilla they were back to their best."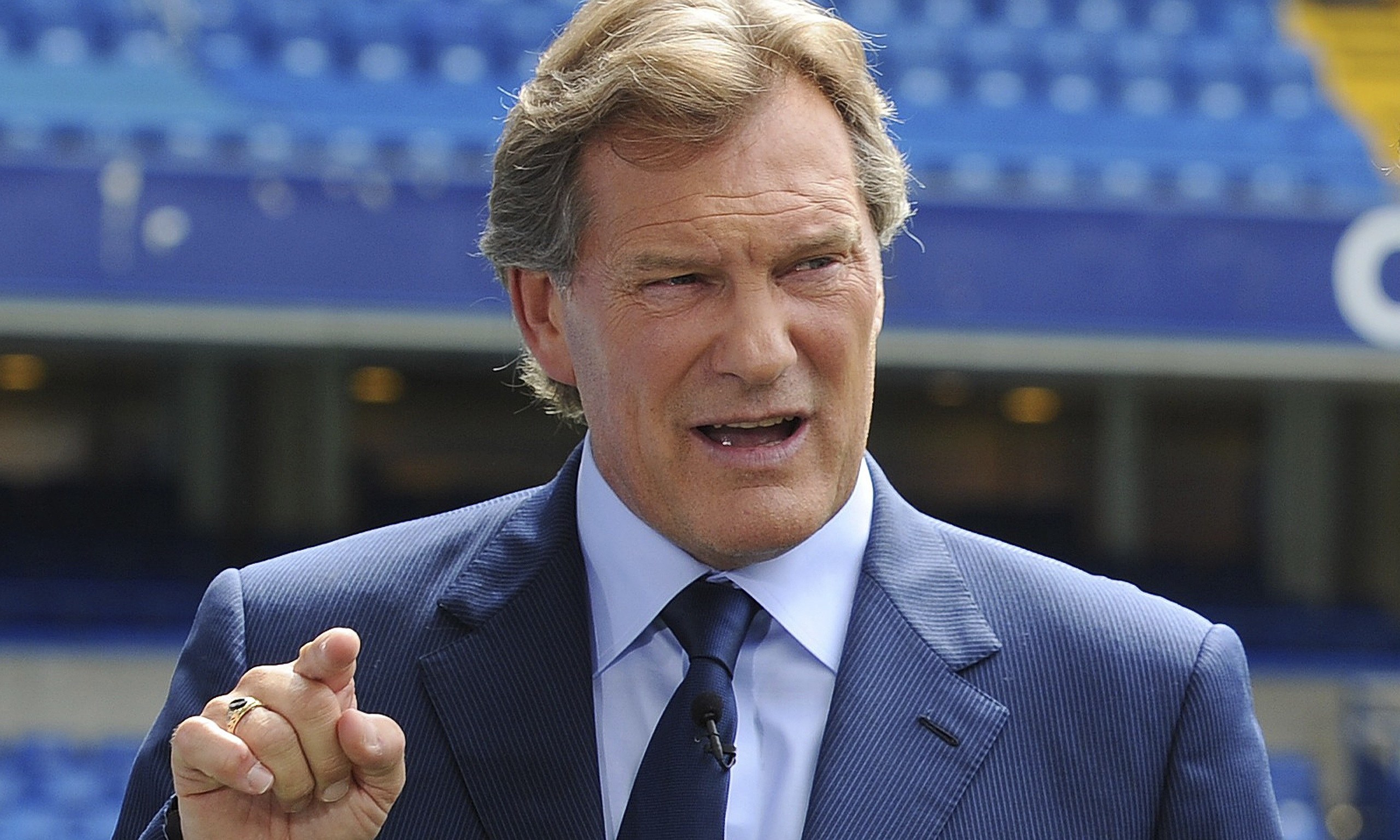 Former Spurs midfielder Glenn Hoddle said: "I'm very surprised, shocked, I don't know who they're thinking about bringing in."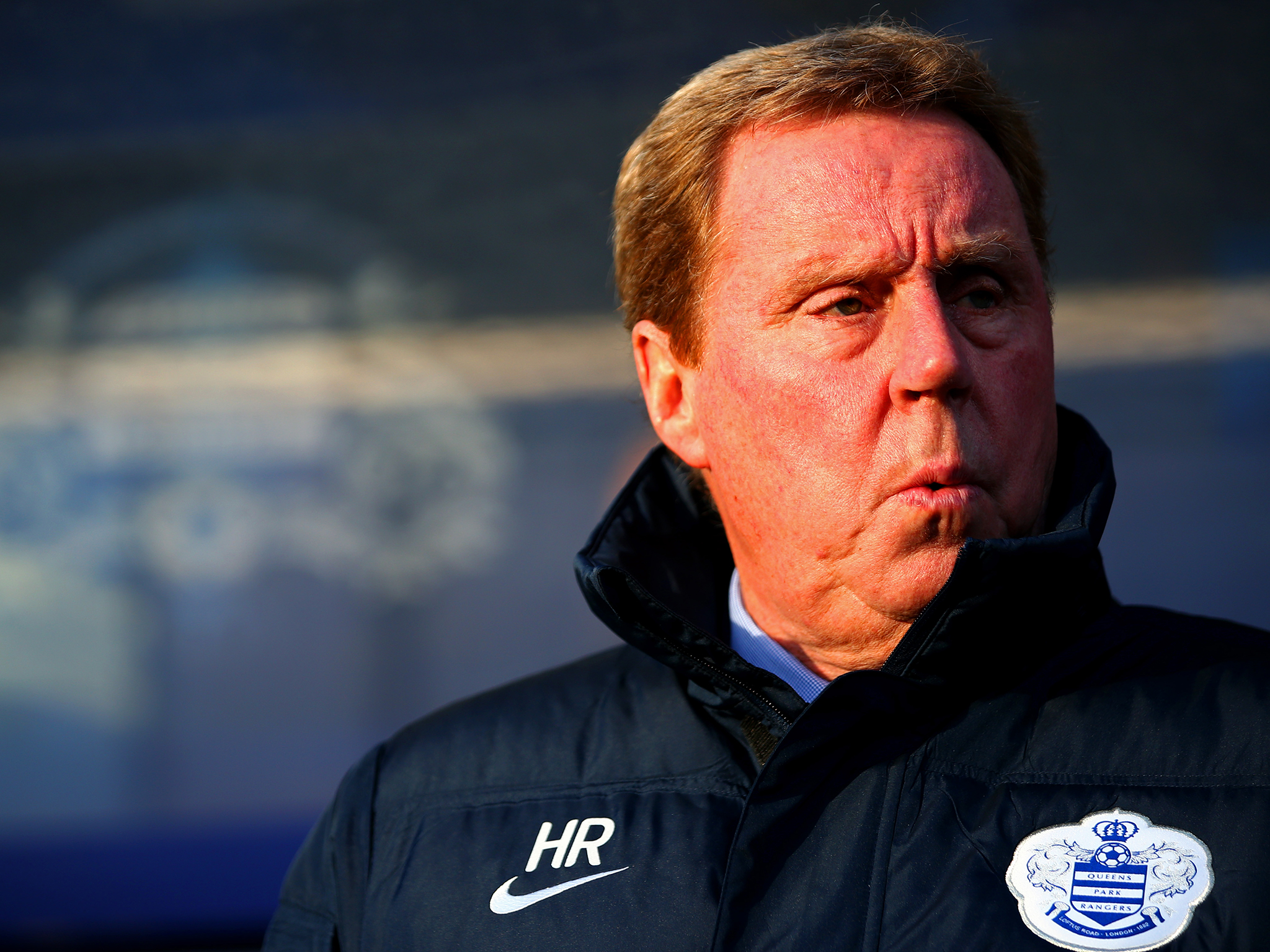 Former Queens Park Rangers boss Harry Redknapp said: "I wasn't that surprised. Disappointed. He's done an amazing job down there. Owners do make those changes but I'm sad to see it. He can walk away with his head held high."