AC Milan goalkeeper Gianluigi Donnarumma is attracting interest from Chelsea and Manchester United according to latest reports.
The two English superclubs are keeping tabs on the Milan wonder-kid amid reports that the San Siro outfit will offer the 17-year-old a hefty pay-rise in the coming days.
ALSO READ : Billion Pound Bazaar! English Premier League Breaks Football Transfer Record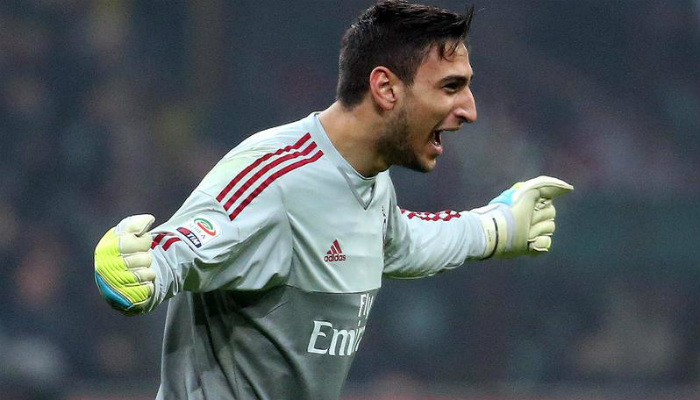 ALSO READ : 'Costa Proved He's A Great Player' Spain Boss Julen Lopetegui After Dominant Win
Donnarumma has broken into Milan's first-team ranks in the last 2 seasons and is being touted as the successor to Gianluigi Buffon's legacy in the Italian national team.
Buffon has himself declared Donnarumma to be his heir and the teenager is being widely praised in Europe for his ability.
Donnarumma made his international debut for the Azzurri last week.
The teenager is currently earning a mere £134,000-a-year at San Siro but that is set to change soon.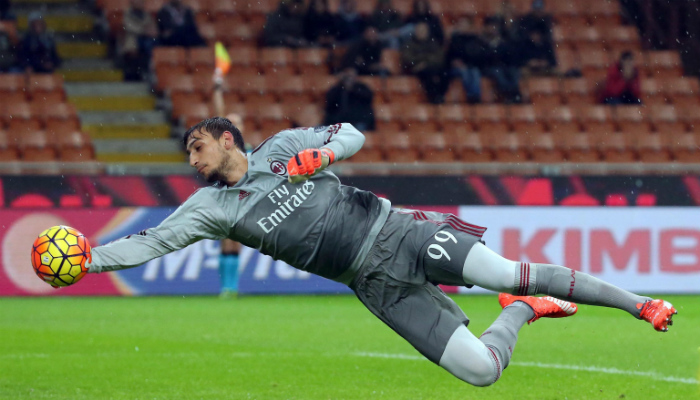 ALSO READ : Fonte Refuses To Discuss Potential Manchester United Move, Sets Out Career Targets Instead
However, Manchester United are hopeful they will be able to crack a deal for the 17-year-old as the club have reconciled relations with super-agent Mino Raiola, who also manages Donnarumma.
United signed three of Raiola's top client's this summer with Zlatan Ibrahimovic, Paul Pogba and Henrikh Mkhitaryan all playing for Jose Mourinho's Red Devils.
Chelsea on the other-hand will be looking to get Donnarumma to replace Thibaut Courtois if the Belgium decides to leave after this season.
ALSO READ : Barcelona To Offer Ter Stegen Contract Extension Before Messi