The North London club Arsenal are feeling the heat as former Barcelona star Alexis Sanchez and German winger Ozil have delayed their expected contract extension this summer.
Arsene Wenger and the club officials were keen on handing out new contacts to both the star players before the upcoming Premier League season, with negotiations starting almost a year ago.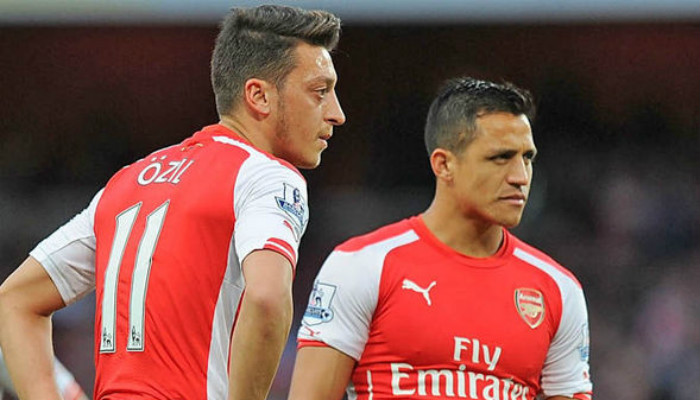 Both Sanchez and Ozil have played a pivotal role in Arsenal's second spot finish last season and Wenger has been desperate to secure the long-term future of both his stars.
Reports confirm that both the players has shown no urgency in extending their contracts at Arsenal, and have only two years remaining on their current deals.
This news comes as a shock after Arsenal recently signed new long-term contracts with Aaron Ramsey and Jack Wilshere.
Football pundits believe that the recent delay in contract negotiations will allow both the players to bargain their deals when the negotiation process resumes. Arsenal will look to hold on to their stars at any cost and would try to convince the players before they enter the final year of their current deals.
It is believed that the fear of losing their star players have already set in but pundits believe that there is enough time for the Gunners to convince their payers to commit their future at the club.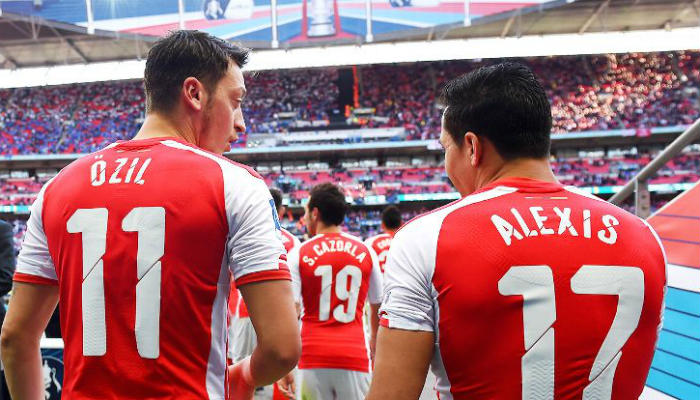 Alexis Sanchez is expected to feature in the club's league opener against Liverpool this weekend. On the other hand Ozil has been struggling to regain match fitness and will be out of the opening clash at the Emirates.
Arsenal will also miss Gabriel Paulista for the next two months due to an injury that he pulled up against Manchester City in the last season.