During their home clash with bitter rivals Shakhtar Donetsk, some Dynamo Kiev fans were seen flaunting outfits linked to white supremacist group the Ku Klux Klan (KKK) and masks featuring swastikas.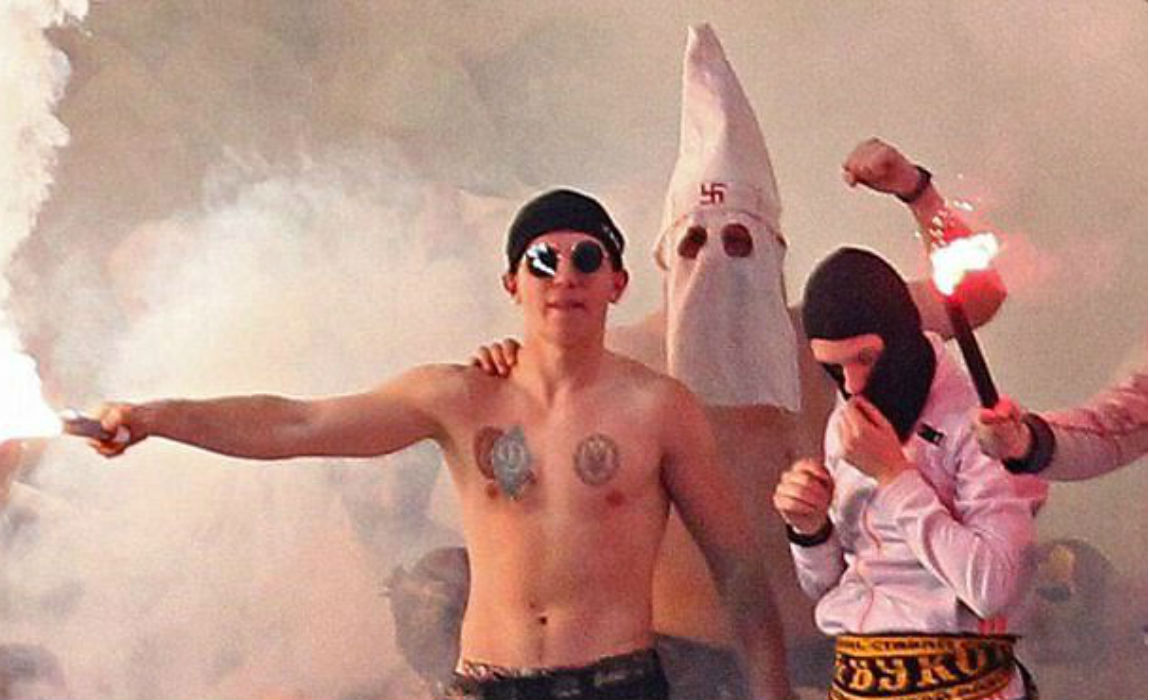 Dynamo Kiev's ultra asked fans on social media to attend the game dressed in the club's colors and it looks like they obliged.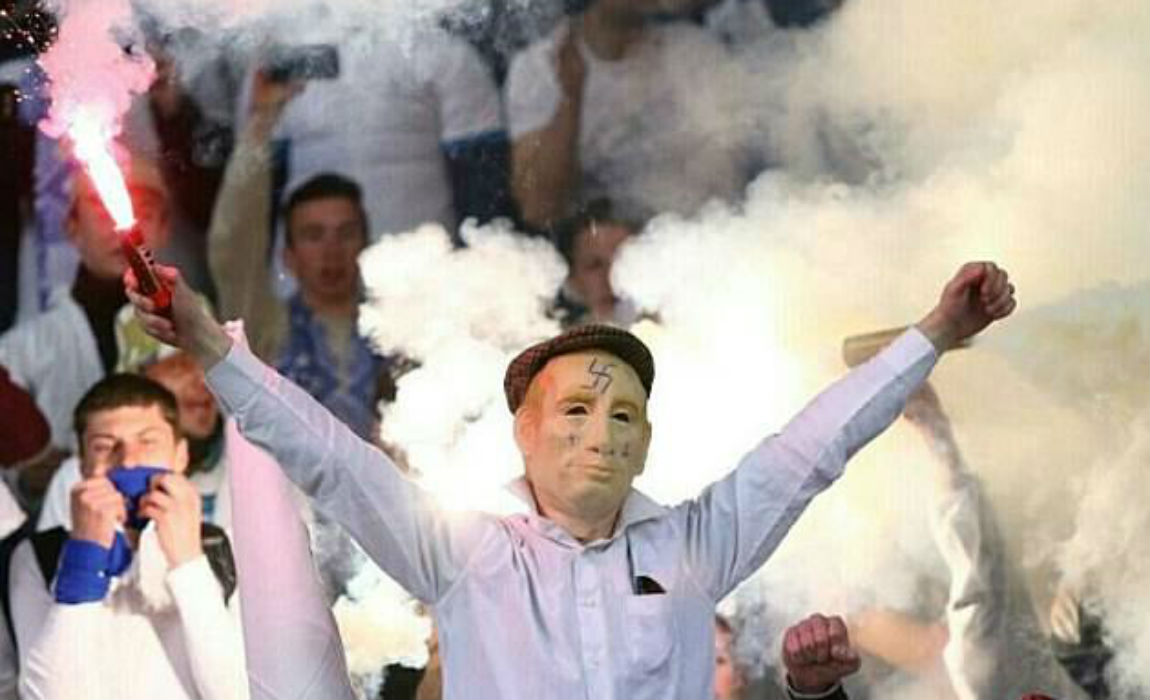 The Dynamo supporters continuously let off smoke bombs and waved white flags during the match.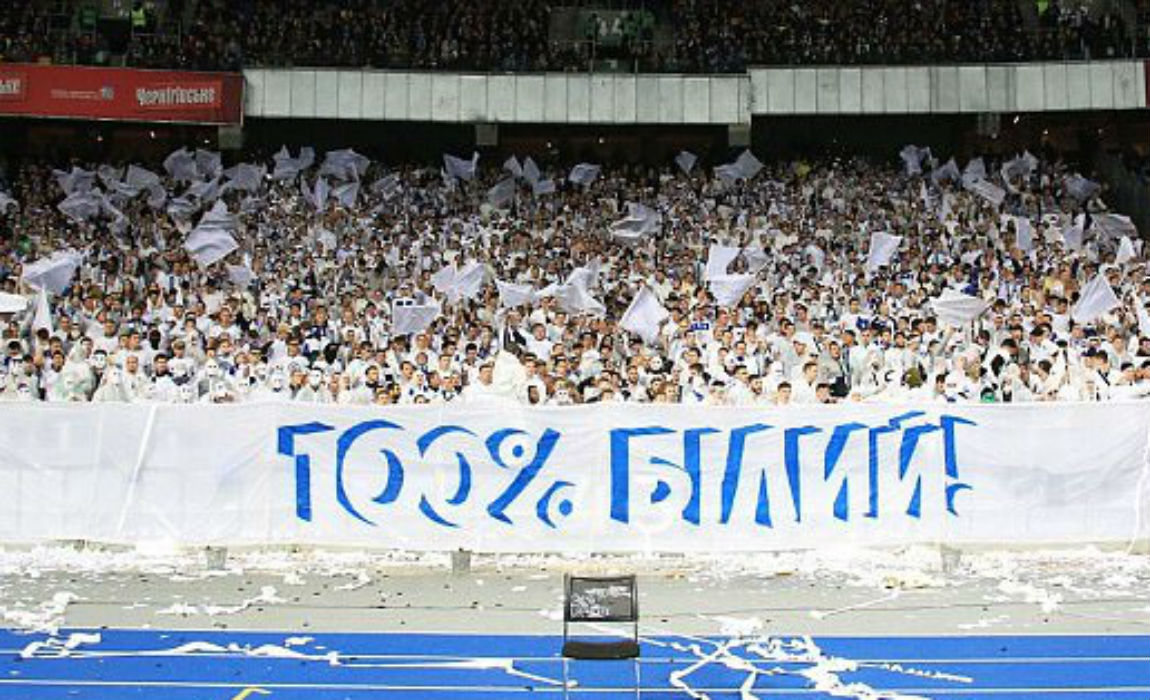 The fans displayed themselves as 'white frenzy' for the 'Ukrainian Clasico' game and sat behind a banner which read '100 percent white'.
A Shakhtar fan was even seen showcasing an 'Adolph Hitler' t-shirt.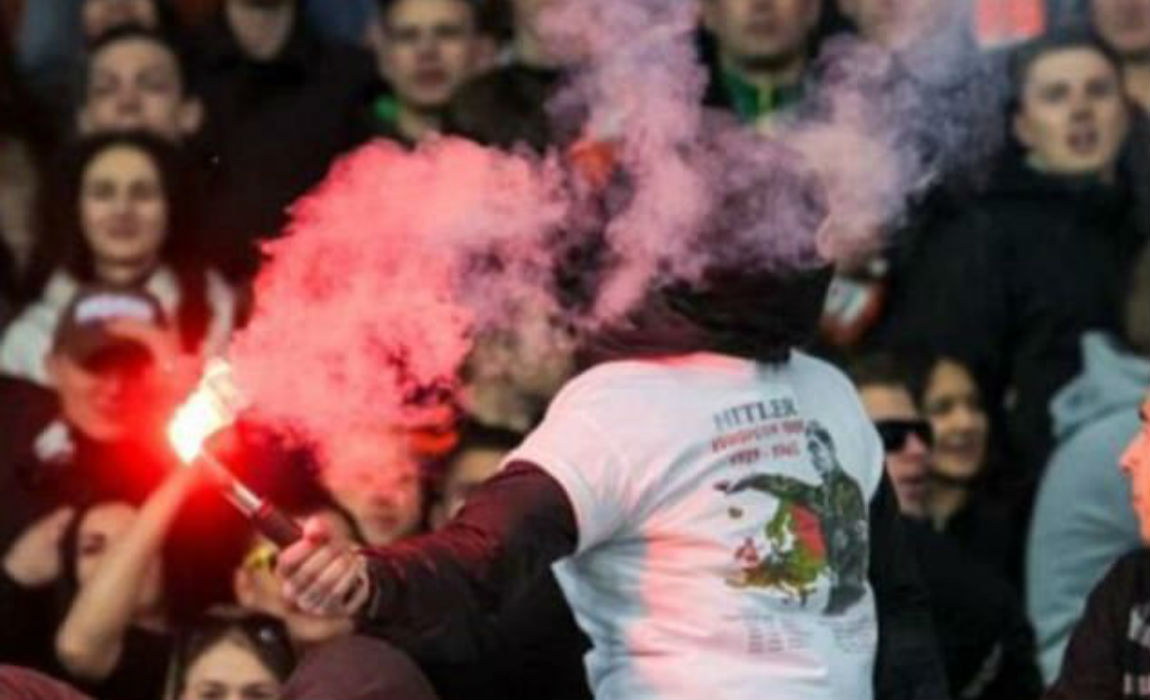 In 2013 also, Dynamo fans were pictured by the Shakhtar bus wearing the same outfits.
Shakhtar won the match ultimately 1-0 against the home team.
ALSO READ: Mexico's Famous Witch Summoned By Football Fans Fed Up Of Their Team Not Winning Any Cup For 20 Years