Eden Hazard is injured again. Since his move from Chelsea to Real Madrid is 2019, Hazard has endured 10 injuries this being his 11th. During this time he has got two surgeries done on his ankle.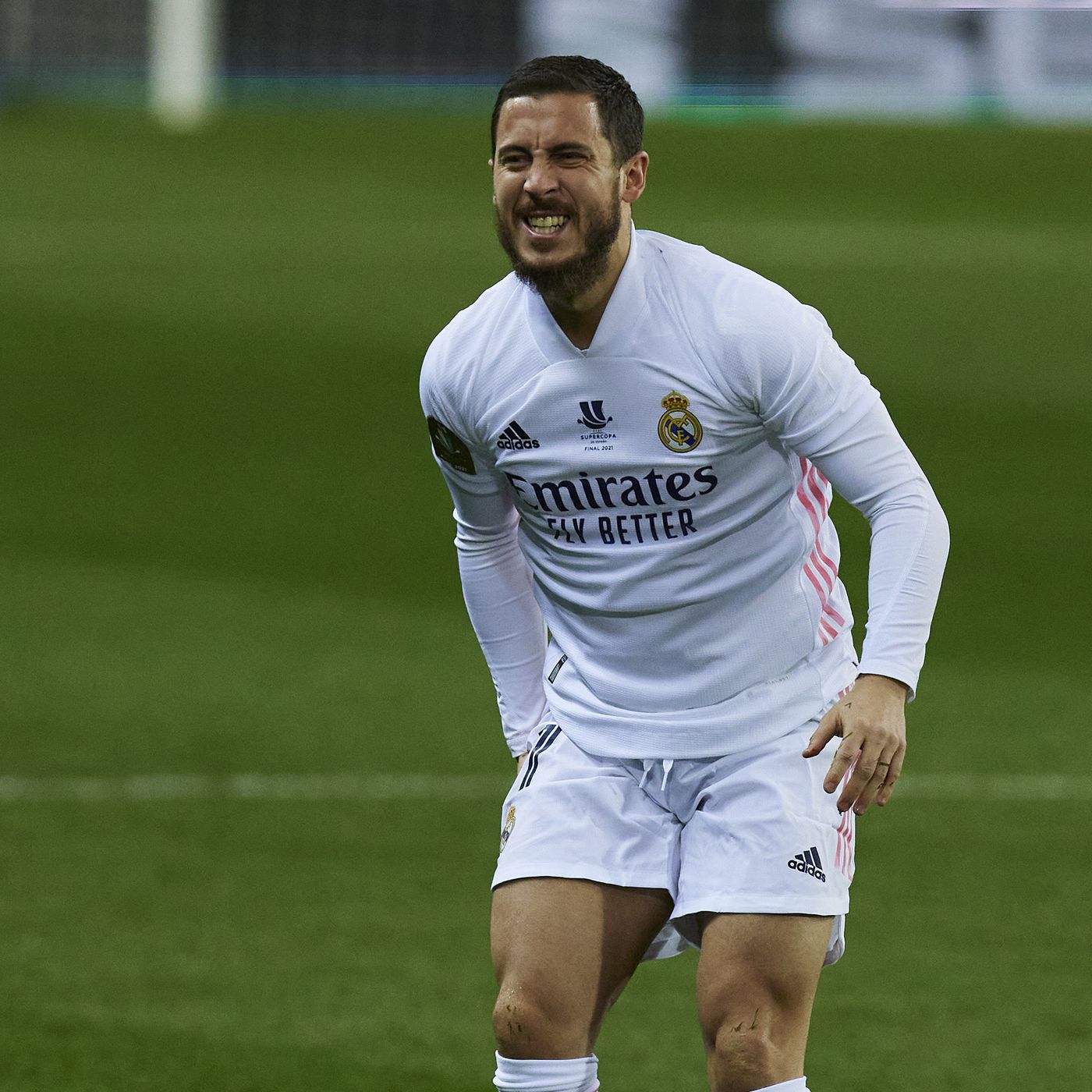 The Belgian international has hardly played due to injuries and weight issues. This has left Los Blancos player seemingly anxious, with such a hefty price tag hanging over his head his reputation has been extremely tarnished.
EDEN HAZARD CAREER ENDING SURGERY?
His latest injury at Real Madrid is a real cause for concern. Eden Hazard might be forced to get another ankle surgery and Dr. Jose Gonzalez, who works for Real Madrid's cross city rivals told Ondacero:'Hazard has to train with the team for up to 10 training sessions. 'In my experience it is difficult for him to return to playing at his level with Real Madrid this season.
'If a player returns after a long injury without having hardly trained, the most normal thing is that he is injured again.'
He also told the publication 'He has anxiety, he wants to show that he is worth and wants to give 100% and he is not there for that.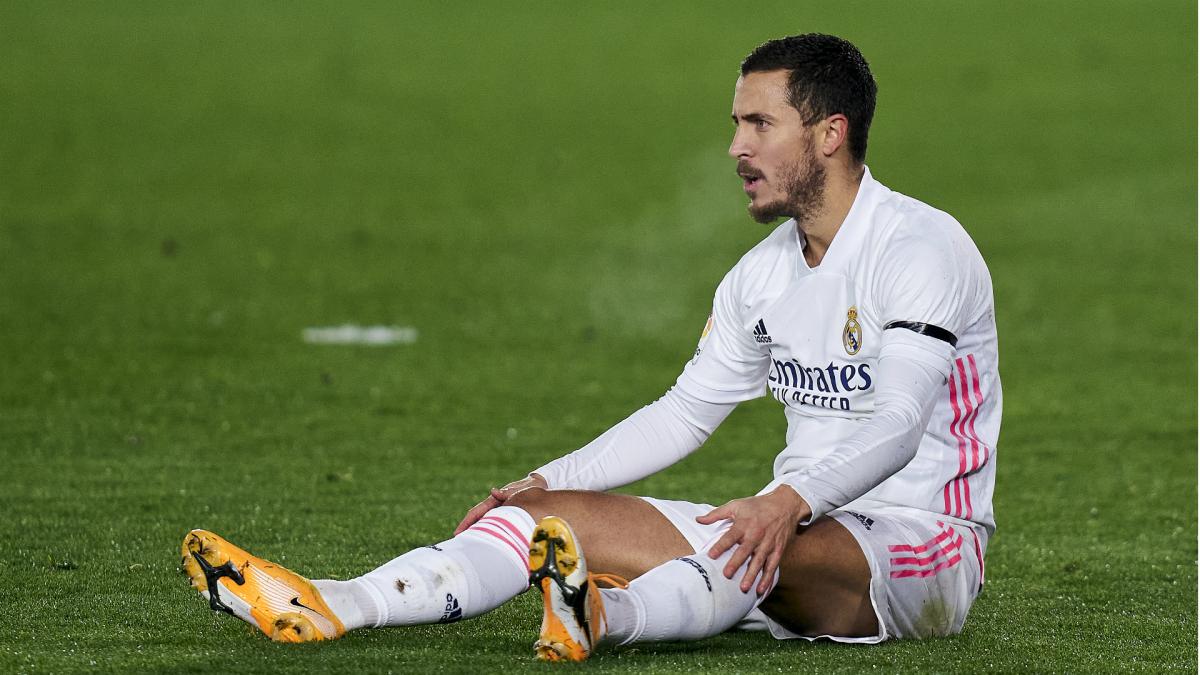 'A third operation on Eden Hazard's ankle is very risky, there could be the possibility that the player would not play football again.'
Eden Hazard has missed more games through injury at Real Madrid in two seasons than he did at Chelsea in seven 🙏 pic.twitter.com/5AWFmExtG8

— B/R Football (@brfootball) March 15, 2021
This means the latest injury and the subsequent surgery might force Eden Hazard into early retirement. Unfortunately if that happens it would mean that he'd bow out on a terrible low with this compounding Hazard's Real Madrid nightmare.
HAZARD MISSING FOR BELGIUM AND REAL MADRID?
The injury to Hazard could not have come at a worse time than this for Real Madrid and Belgium.
Real Madrid have qualified for the quarter finals of the Champions League.They would not be able to call upon Hazard's talents.
⌛🗳️ Tomorrow we will find out our @ChampionsLeague quarter-final opponents!
🇵🇹 @FCPorto
🇩🇪 @BlackYellow
🇬🇧 @LFC
🇫🇷 @PSG_English
🇬🇧 @ManCity
🇩🇪 @FCBayernEN
🇬🇧 @ChelseaFC#UCL #HalaMadrid pic.twitter.com/HwYDmauc5w

— Real Madrid C.F. 🇬🇧🇺🇸 (@realmadriden) March 18, 2021
Even though he has not been much of a contributor during his time at Madrid, he could have proved useful for Los Merengues who are still fighting for silverware on multiple fronts, something their La Liga rivals don't have to be concerned with.
Real Madrid have also requested hazard not get the surgery done and have told him to be patient. They hope that the Belgian star would heed their advice not get anxious and restless.
Eden Hazard will not undergo surgery, @realmadriden have asked him to be patient

👉 https://t.co/mrkG45jH8Z pic.twitter.com/1qZD6GInJ9

— MARCA in English (@MARCAinENGLISH) March 18, 2021
For Belgium this could be a bigger disaster.  He has always put in noteworthy performances for his nation, especially as captain. His presence would surely be missed by the whole squad at the Euros.The poster child of their golden generation will possibly miss out  on his last chance to represent Belgium at a major tournament.