The Europa League clash between Lyon and Besiktas on Thursday got delayed when fans piled onto the pitch following shocking violence in stands.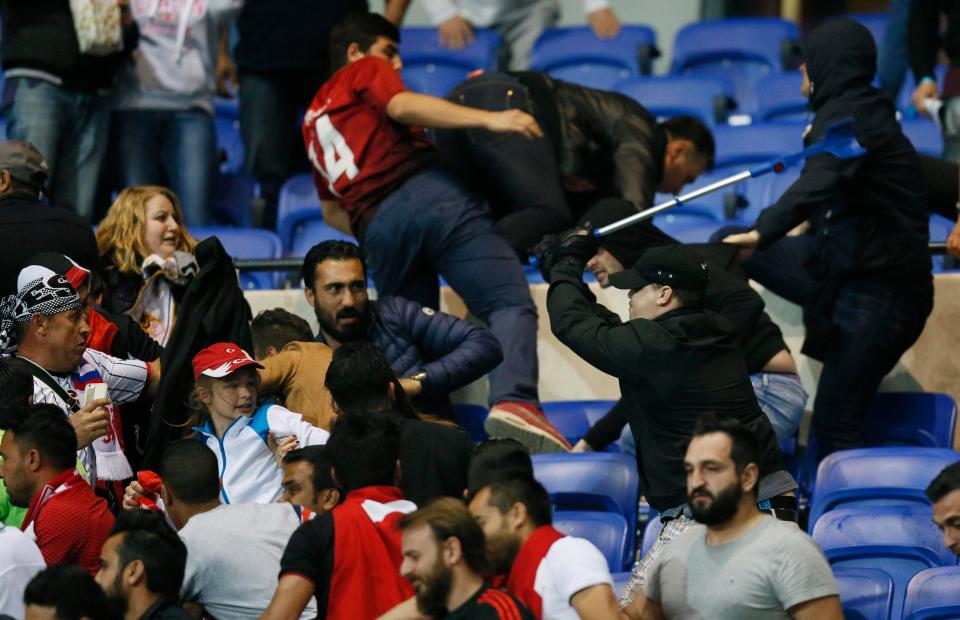 Lyon's supporters were seen fleeing onto the pitch in fear and shock after Besiktas fans attacked them.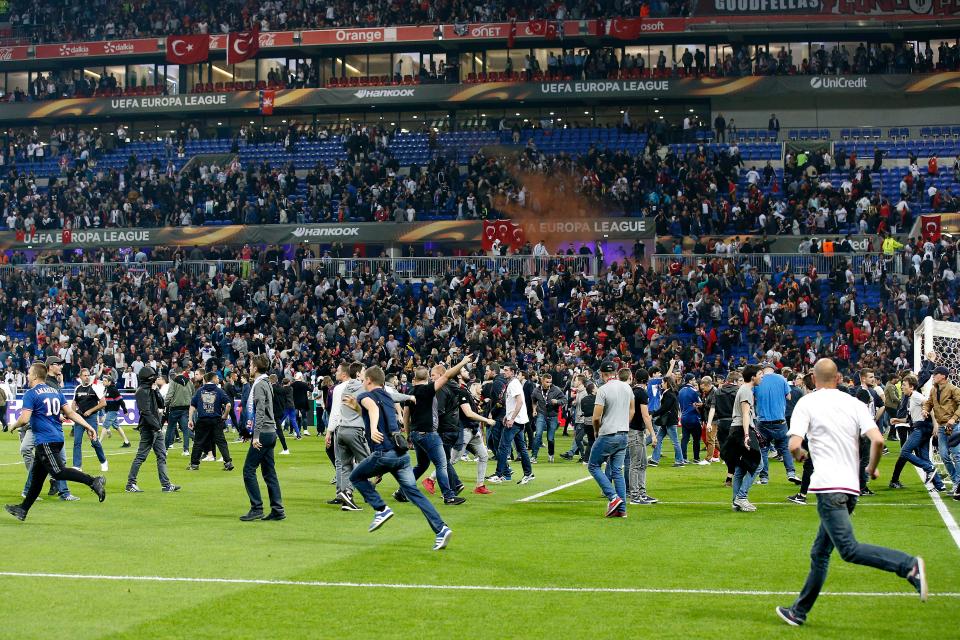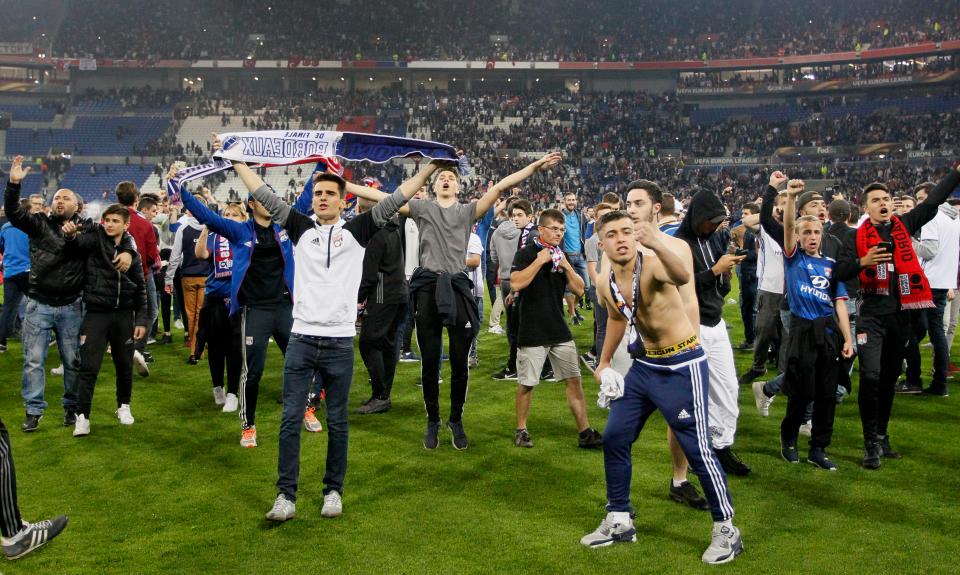 Home supporters and visiting supporters continued to fight inside as well as outside the stadium.
In order to escape the attack, fans including children fled onto the pitch to save their lives.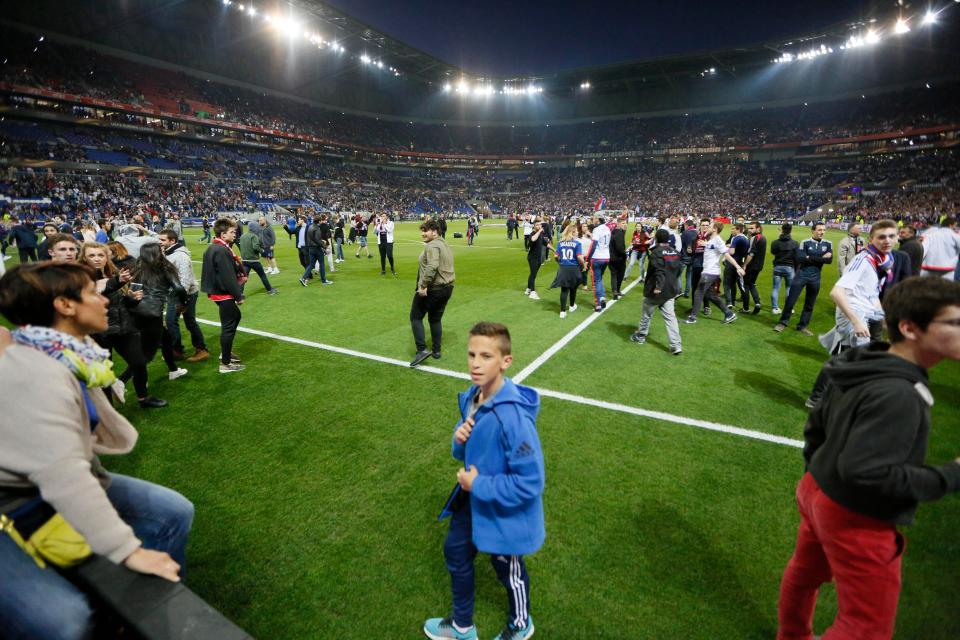 Fans were left bleeding after the attacks and later were rescued by the security officers.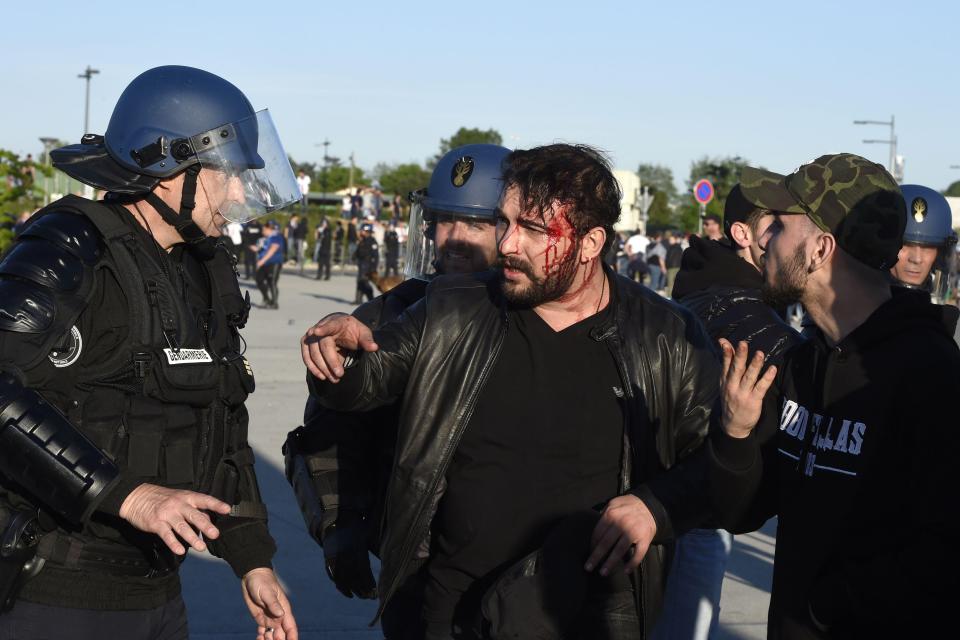 The violence reached another level when Besiktas section in the upper tier started throwing fireworks and and missiles towards them.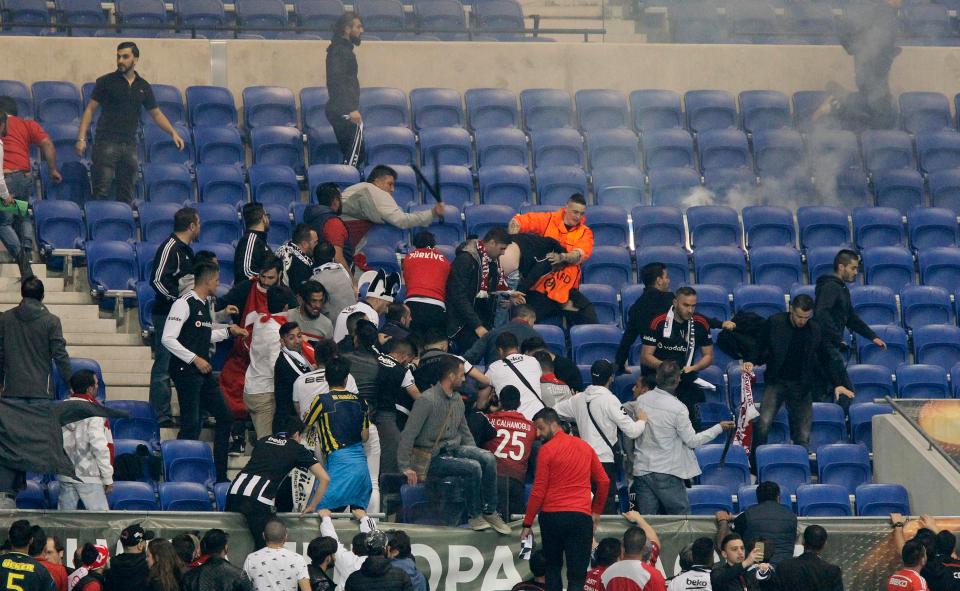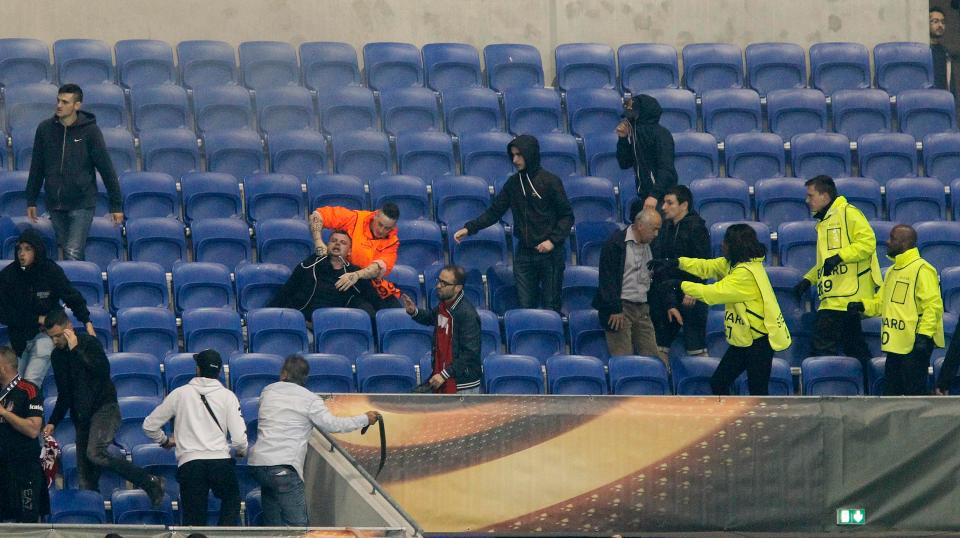 Lyon's president, Jean-Michel Aulas, was among the officials on the pitch trying to balance the situation and restore order but things just seemed to move from bad to worse.
ALSO READ: Leicester Fans Arrested After Clashes With Spanish Police Ahead Of Champions League Clash With Atletico
Some fans were captured waving Turkish flag and letting off smoke bombs while angrily clashing with the police and security officers.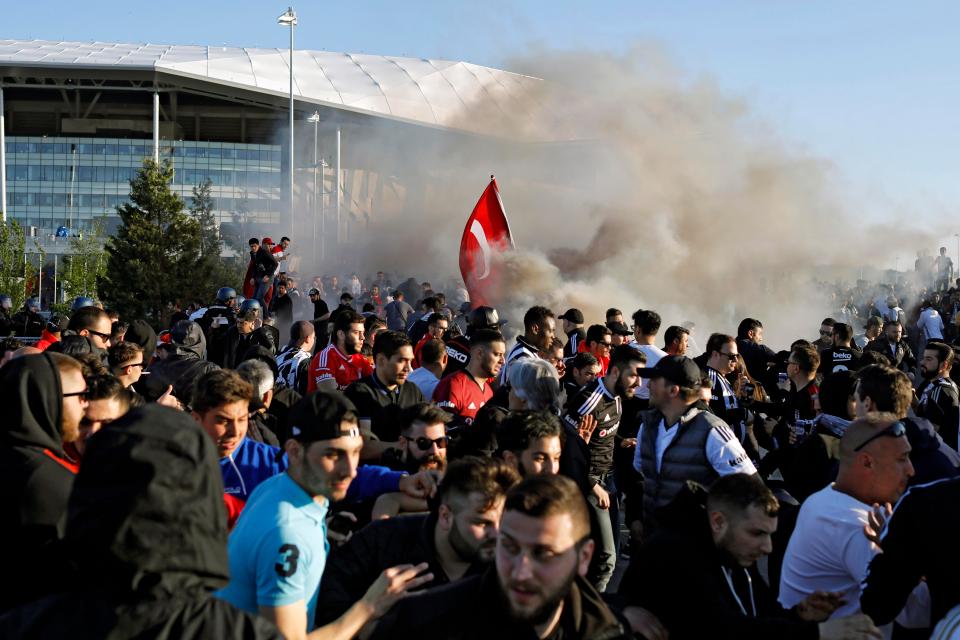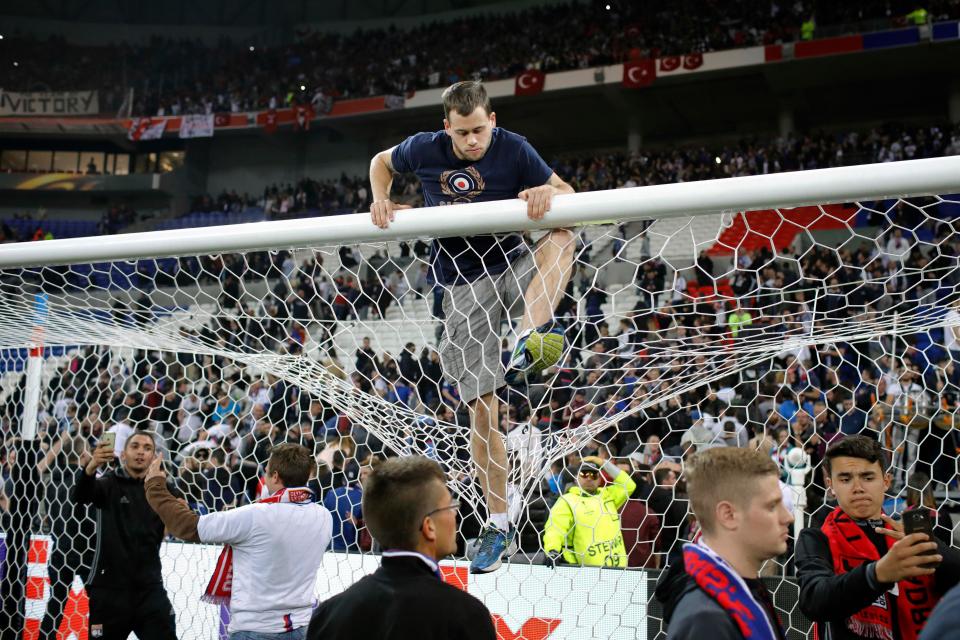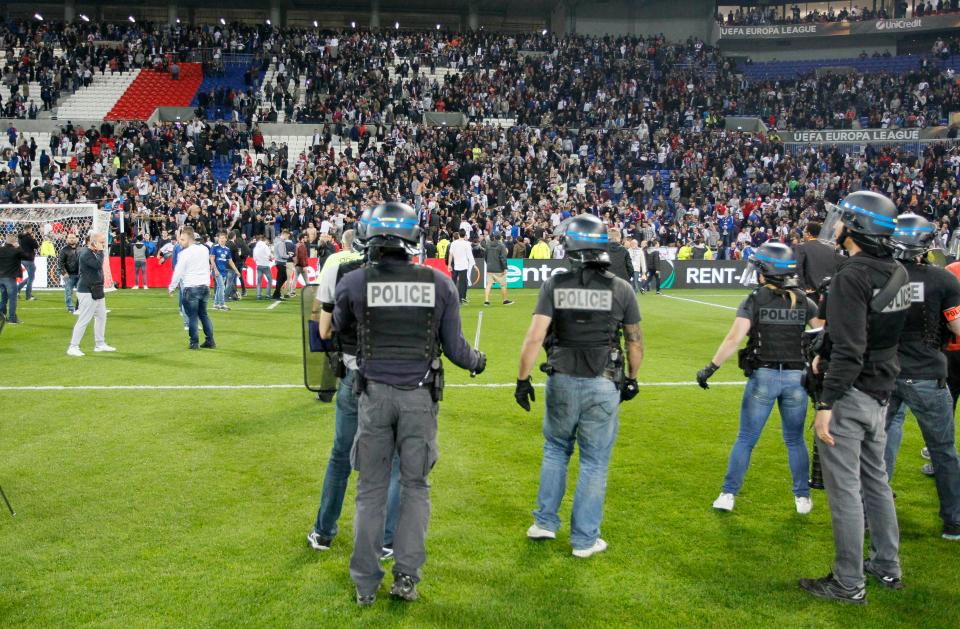 The match was able to begin once the officers and authorities managed to restore the order after around 45 minutes of chaos and violence.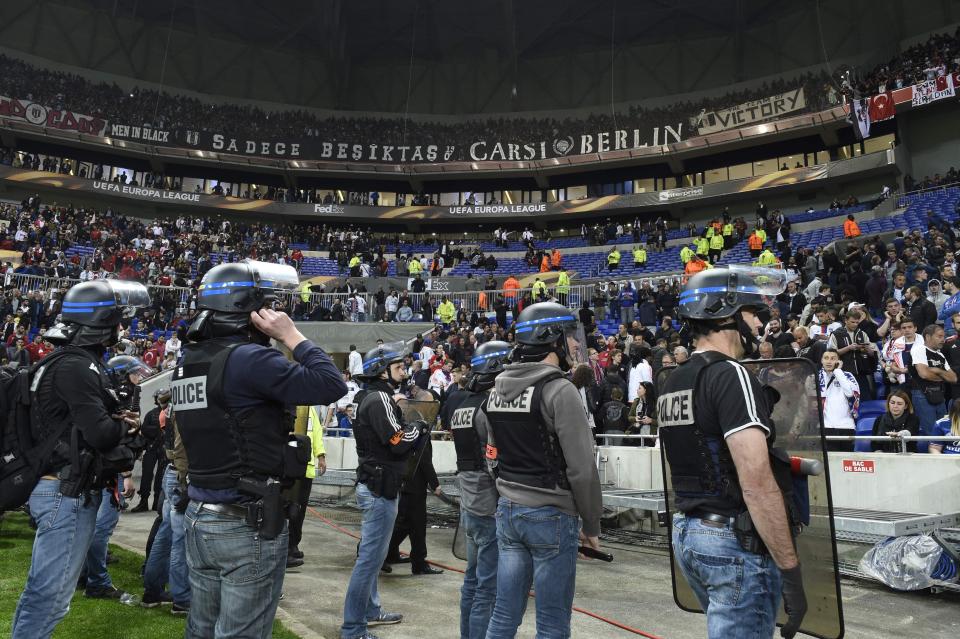 While the clashes were controlled inside the stadium, Turkish supporters from Besiktas continued to fight with police outside the ground.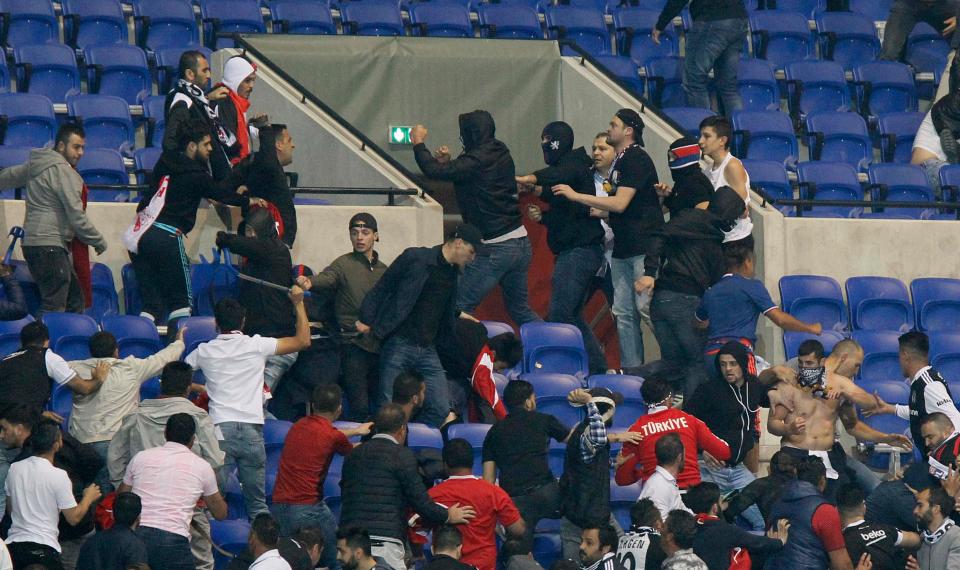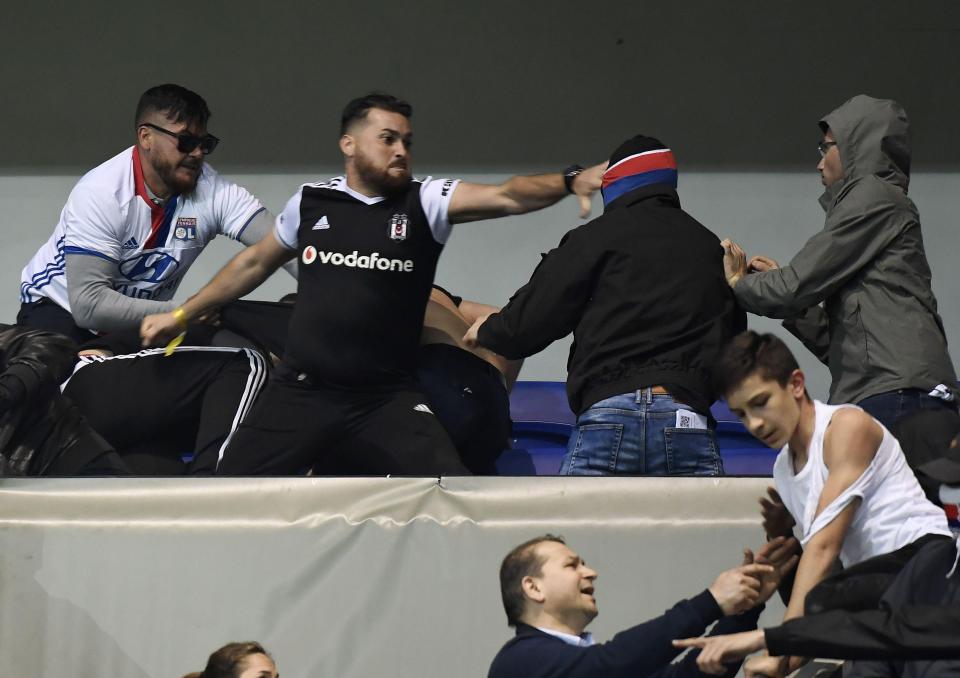 ALSO READ: Arsenal Fans Stage Anti-Wenger Protest Ahead Of Bayern Munich Champions League Clash