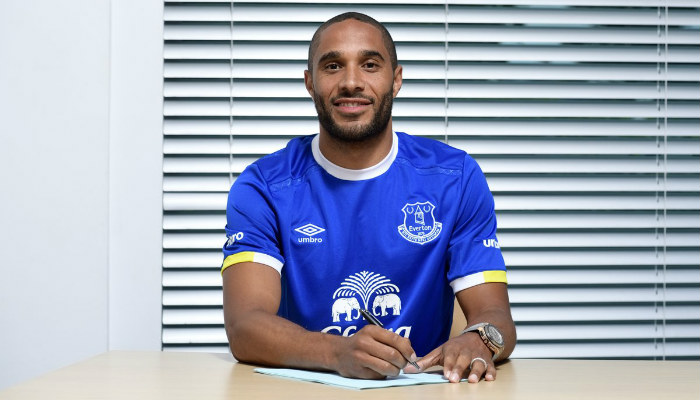 Premier League club Everton have officially announced the signing of Welsh centre-back Ashley Williams from Swansea City on a 3-year deal.
After spending 8 years at Swansea, the 31-year-old welsh defender moved to Goodison Park for a transfer fee believed to be in the range of £9m.
Following Everton's disappointing campaign in the last Premier League season, new manager Koeman has felt the urgency of reinforcing the defensive lineup and with John Stones moving to Manchester City, the club has now roped in Williams as the suitable replacement.
VIDEO: Watch the new man's exclusive first interview! #WelcomeAshleyhttps://t.co/CJt8qBzi2J

— Everton (@Everton) August 10, 2016
In Everton's official statement, Williams said: "I've had eight great years at Swansea and, for me, the new challenge was something I felt I needed, so I'm delighted to have joined Everton.
"Everton is a great club with an unbelievable manager – a world legend in football – and I believe the Club is going in the right direction. This is something I wanted to be a part of. I look forward to seeing what the manager's plans are for me and the team.
Our latest signing certainly has some impressive statistics… #WelcomeAshley pic.twitter.com/IyEiDW9opn

— Everton (@Everton) August 10, 2016
"He's been one of the greatest centre-halves to ever play the game, so I look forward to learning from him and seeing what he can teach me. I really can't wait to get out there at Goodison. I've always enjoyed playing on the Goodison pitch, so it will be nice to be an Everton player and experience what it's all about when I'm part of the home team.
"This is always a noisy place with a crowd that gets behind the team. As an away player – I've scored at Goodison and in my career I haven't scored many goals – it's a difficult place to play.
#WelcomeAshley pic.twitter.com/abMo9ml1zS

— Everton (@Everton) August 10, 2016
"What Everton fans can expect of me is an honest player, a hard-working player who will try to do as good as I can for my teammates and the Club. I'm not always perfect but I always have the right intentions and I try to leave it all out there on the pitch.
Everyone at Swansea City would like to thank Ash for his tremendous service to the club. ? #ThankYouAsh pic.twitter.com/SO6W2oItjo

— Swansea City AFC (@SwansOfficial) August 10, 2016
"Obviously, Swansea was very memorable for me and I would like to thank every single fan, my former and current teammates and all of the Swansea family for their unconditional support and friendship. I wish everyone at Swansea all the best for the future and they will always hold a special place in my heart," he added.