In the wake of Fabio Paratici's departure from Turin after he left his position as the Chief Football Officer of Juventus in Piedmont, the Bianconeri have gone ahead and appointed Federico Cherubini and Maurizio Arrivabene as his replacements.
The club under the leadership of current chairperson Andrea Agnelli has followed the promote-from-within trend in recent years and the appointments of Maurizio Arrivabena and Federico Cherubini are no exceptions.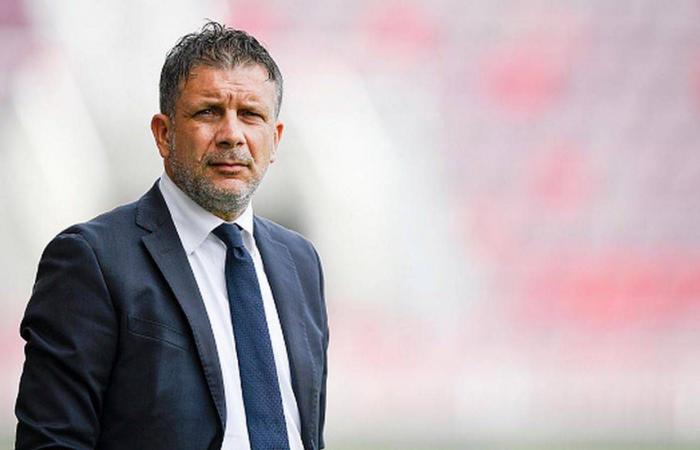 For the upcoming season Paratici's aide and former right-hand person Federico Cherubini has been chosen for refreshing and building a roster that can challenge on all fronts from next season. 
Alongside Federico Cherubini, La Vecchia Signora has also appointed Maurizio Arrivabene in the role of manager of  the 'Football Area'.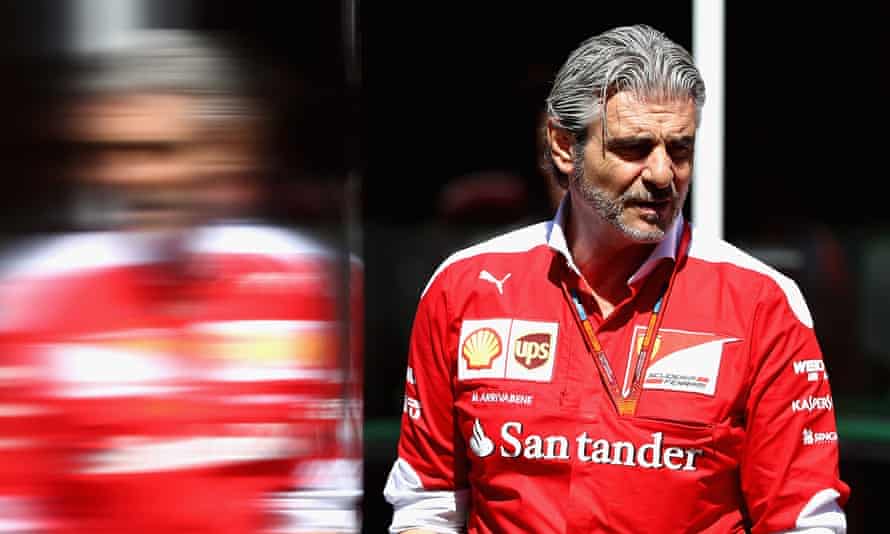 Arrivabene will be reporting directly to the Agnelli family scion Andrea Agnelli in Turin as part of his new job profile which is, in some sense, akin to the duties of the club's CEO themselves.
FootTheBall takes a look at the new appointments of Federico Cherubini and Maurizio Arrivabene in Turin and what they bring for Juventus as another season beckons the Italian club in their native land and in Europe
WHO IS MAURIZIO ARRIVABENE?
Both Fedrico Cherubini and Maurizio Arrivabene are renowned names in Turin. Arrivabene is best remembered for his spell with Ferrari where he worked as Team Principal from 2015 to 2018. 
The 64-year old has been a Juventus follower not only as a fan, but also as a member of the Board of Directors since 2012. But, until now he has never been involved in an operative role at the Turin-based club.
Interestingly enough, Arrivabene was, at one time, the boss of current Juventus chairperson Andrea Agnelli back in 1997 when he used to call the shots first as Manager Event Marketing and then as Director in Philip Morris.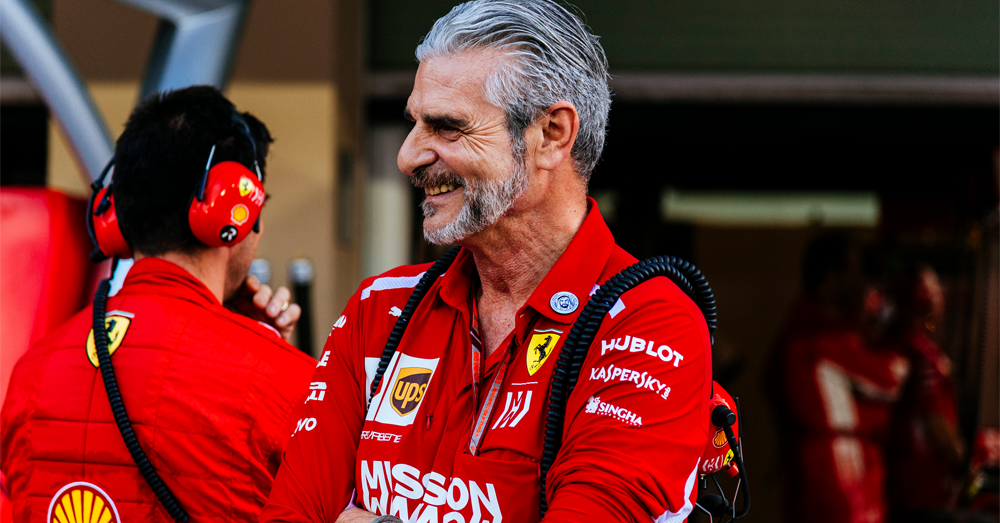 23 years on, the tables have turned for both of them but the warmth of the relationship between them remains the same no matter who is in command of the situation.
"If a team is successful, it automatically becomes beautiful. If you lose you can still be beautiful, but you are much less so" Arrivabene was quoted saying in an unveiling press conference.
Towards the end of the event, a clamour of questions aimed at him that concerned the future of Cristiano Ronaldo and the viability of the Super League in addition to Juventus' official stance on the latter issue were fielded.
The most important thing for Agnelli when appointing Arrivabene was that he believes and lives by Juventus' motto: "Winning is not important is the only thing that matters"
This is a maxim that had been forgotten by the Turin-based club in the past couple of years, characterised by their lacklustre fourth-place finish last season in Serie A.
Officially Arrivabene's role will be the same as Beppe Marotta who had been in service as the club's CEO from 2011 to 2018.
"This is a very exciting challenge. I like challenges and I like Juventus, even as a fan" Arrivabene said of his appointment.
His chief duties in Turin will be to keep an eye on Juventus' finances after La Vecchia Signora incurred losses of  €320 million, even though they recouped €400 million to deal with the pressures of a pandemic-induced revenue reduction
WHO IS FEDERICO CHERUBINI?
Federico Cherubini will be taking care of all transfer negotiations and the effective management of the scouting sector. 
The 50-year old started his career at Foligno and was the assistant of outgoing Chief Football Officer Fabio Paratici.
He was scouted by then Sampdoria directors Marotta and Paratici during the nascent days of his Foligno spell before they recruited him for the Bianconeri in 2012.
Once Marotta stepped down from his role in 2018, Cherubini became a close aide of Fabio Paratici in Turin. 
And now things have come full circle for him as he has succeeded the master with whom he apprenticed as Paratici left for pastures new to England.
Cherubini brings with him loads of experience as he was in-charge of the youth sector after coming to Juventus in 2012. Later he was behind the establishment of Juventus' U-23 team when it joined Serie C.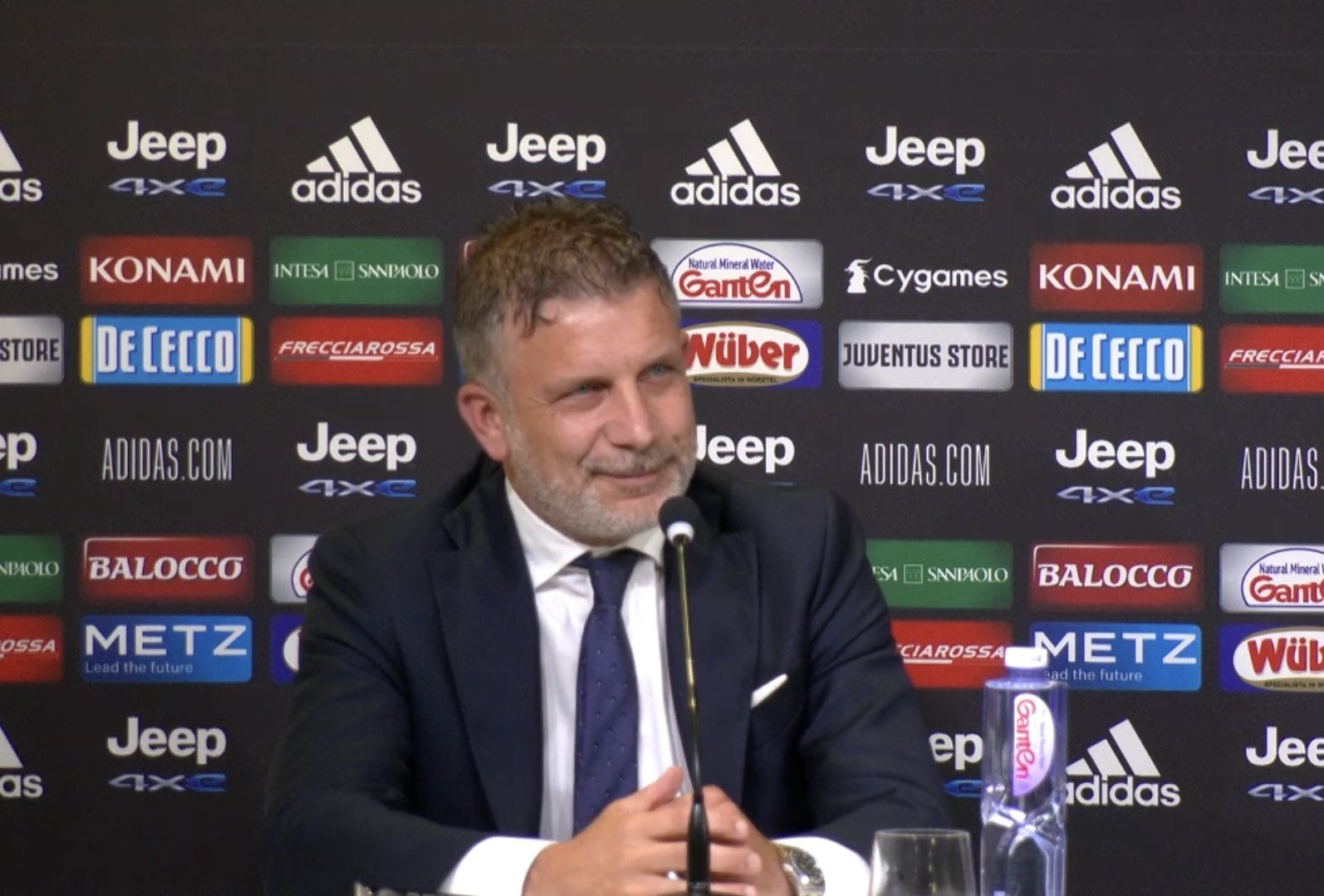 And Cherubini has reposed his faith in the current squad, going so far as to claim that they did not need to sign new players in this summer transfer window.
"We may not even carry out a transfer market, because we believe we have a competitive team, and our idea is our coach,"
"Of course, in a logic of sharing strategies and objectives, we know that something can be improved but it doesn't mean that this will happen."
But on the flipside, Juve fans have reason to be delighted after Cherubini pointed towards the fact that there are apparently no signs that Cristiano Ronaldo will be leaving Turin this summer.
"We are very happy that Ronaldo will rejoin the team once the rest period after the European Championship is over" Cherubini said of the Portuguese winger.
As per Cherubini, Ronaldo remains pivotal for La Vecchia Signora, although he doesn't claim to have access to a crystal ball to predict the future for Juventus as well as the Portuguese international