Around 140,000 fans of soccer club Feyenoord celebrated the Dutch championship on Monday in the center of Rotterdam.
Players and staff appeared at the balcony of the town hall at the Coolsingel street around noon and were applauded by a massive audience of around 140,000. When captain Dirk Kuyt and coach Giovanni van Bronckhorst appeared the madness reached its peak with fireworks all over the place.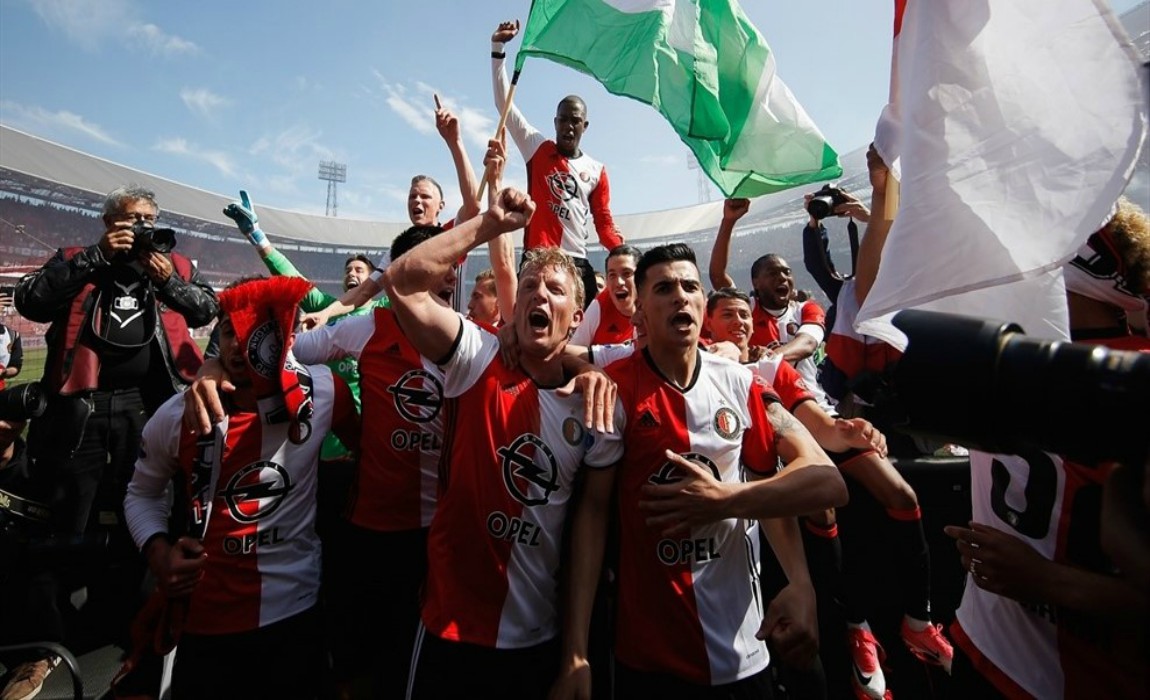 After beating Heracles Almelo 3-1 on Sunday Feyenoord captured their first Dutch title since 1999. The 36-year-old captain Kuyt scored a hat-trick.
"You had to wait for so long," Kuyt shouted to the audience. "But you never gave up. And now it is a fact. We are the champions."
"I am proud to celebrate this title with you all," coach Van Bronckhorst added. "This is a title for all of us."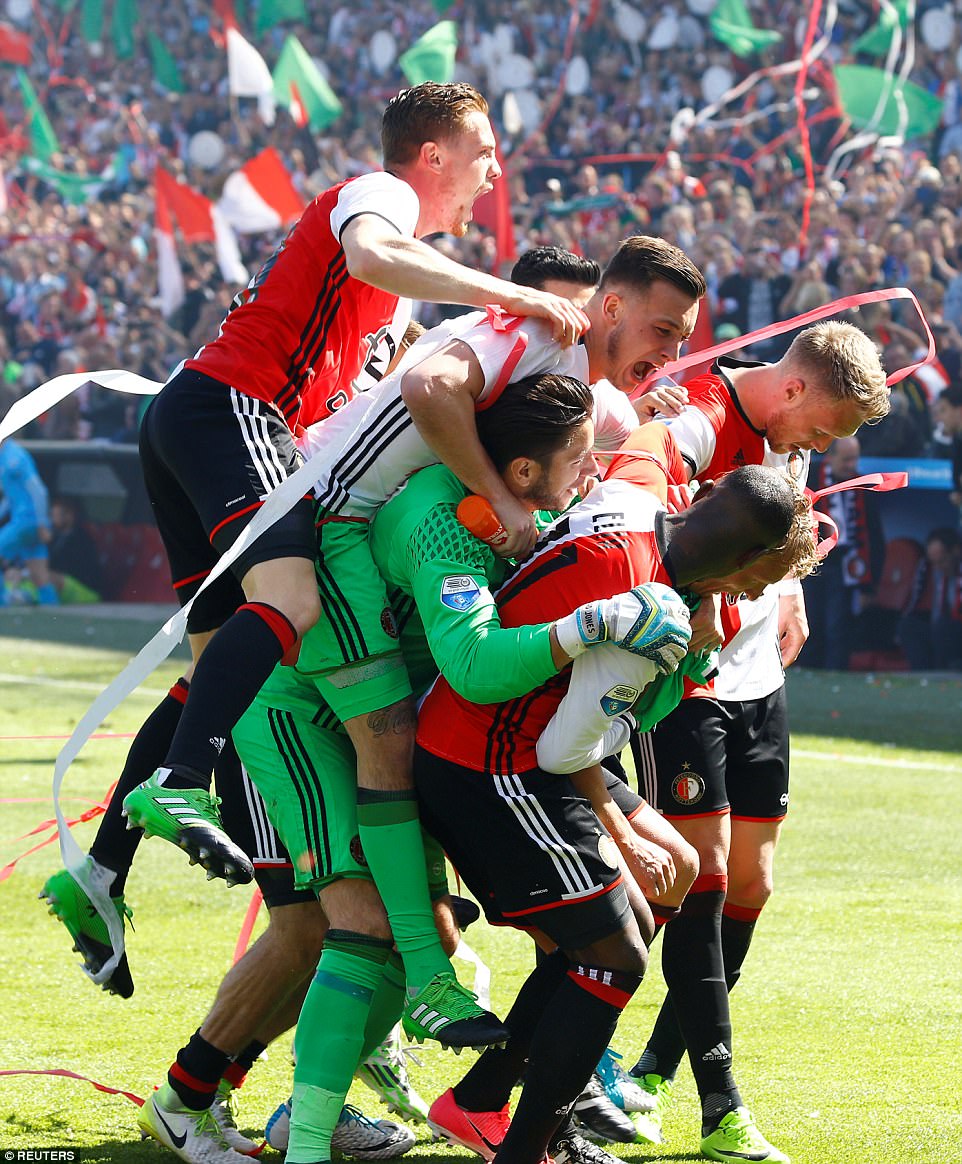 Rotterdam mayor Ahmed Aboutaleb called the championship a gift for the city. He expressed his satisfaction with the way the city celebrated the championship so far.
Due to the attendance the municipality and police had already called people not to come to Rotterdam anymore in the morning. During the festivities on Sunday the police arrested 76 people in total for minor incidents.