FIFA is investigating Australian forward Tim Cahill for a "sponsored" goal celebration following his match-winning header against Syria on Tuesday night.
Football's governing body confirmed on Friday that it is investigating whether Cahill, 37, breached sponsorship rules when he celebrated his extra-time winner, his second goal of the match, by making a "T" with his arms.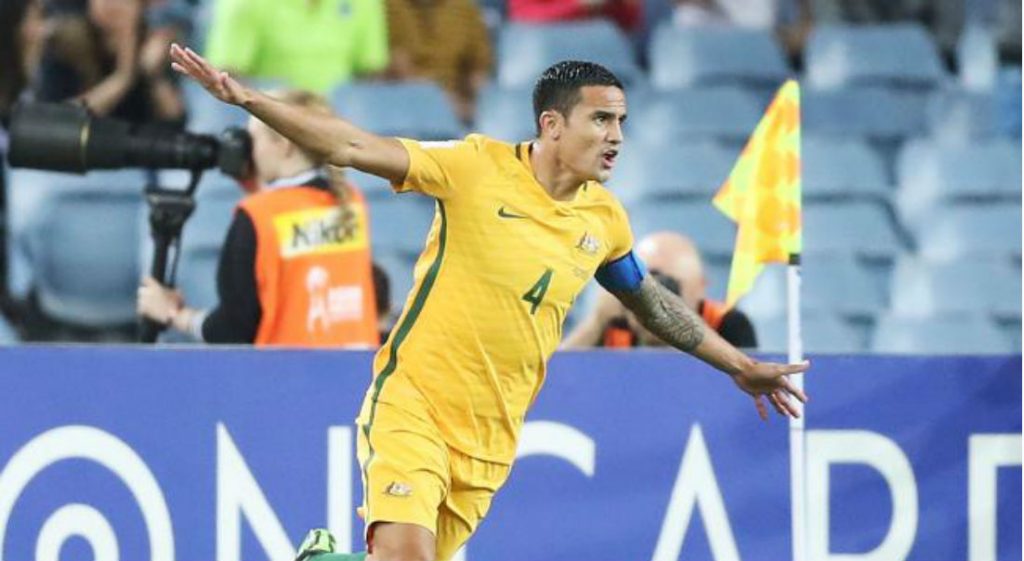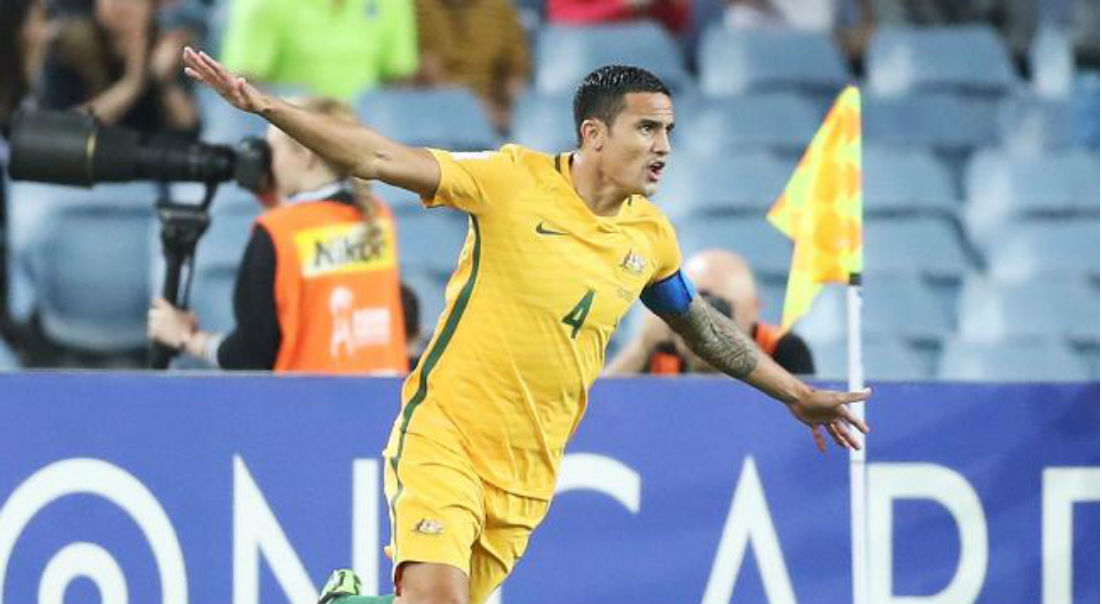 In a social media post which has since been deleted, Australian online travel agency TripaDeal, posted a photo of Cahill celebrating his goal, his 50th for the Socceroos, with the caption: "Did you catch Tim Cahill, our new brand ambassador, doing the … 'T' after he scored the winning goal last night? Congratulations Tim!"
Cahill replied to the post before posting on his own social media and tagging the company, confirming their partnership.
FIFA said "FIFA is reviewing and analysing the reports from the referees and the match commissioners for all matches in FIFA competitions," the body said in a statement obtained by the Australian Broadcasting Corporation.
"Events which require further attention may be communicated accordingly."
In 2012, Danish striker Niklas Bendtner was fined 100,000 U.S. dollars for exposing underwear made by one of his personal sponsors when celebrating a goal in international competition.
The FIFA investigation capped off one of the most dramatic weeks in Australian football history.
Cahill's brace of headers on Tuesday booked Australia's place in a 2018 World Cup playoff with Honduras which has been set for November.