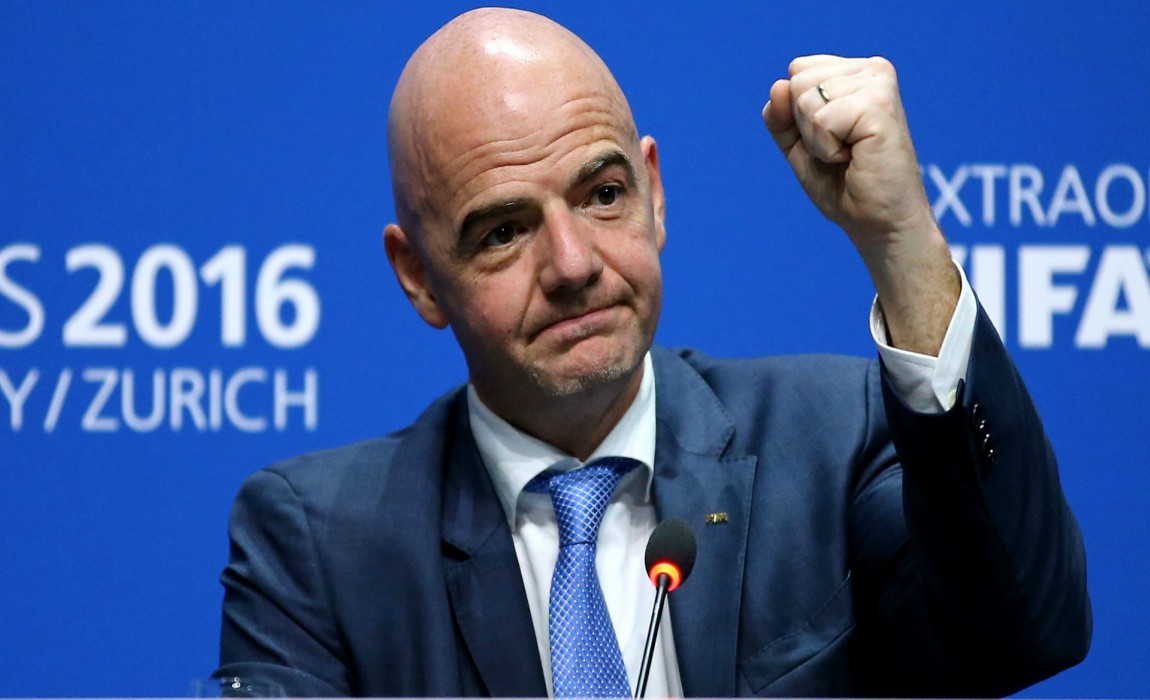 The visiting President of the Federation of International Football Associations (FIFA), Gianni Infantino has said Africa has got football talent which needs to be developed.
Infantino who is in Africa on a working tour, said the international football governing body will increase its investment in African football from the 27 million to 94 million U.S. dollars annually starting this year.
"Africa will see the benefits of football development from FIFA and I hope we can have a world champions from this continent," he said on Saturday while on a visit to Uganda that will see him also go to Rwanda. He started his visit in South Africa and Zimbabwe.
Infantino said the football body is interested in developing football on the continent and that explains why he appointed an African woman as the FIFA secretary general in Fatma Samoura.
In Uganda, he met different football stakeholders and discussed how to develop football.
Rebecca Kadaga, Uganda's Speaker of Parliament thanked Infantino for his visit to Africa noting that such events should be regular so that their top football officials at FIFA get firsthand information on the development of football on the continent.
While in Rwanda, Infantino is expected to lay a foundation stone on the construction of Rwanda FA (FERWAFA) Village Phase 1. The facility, according to the football body, will have a hotel, a gymnasium and mini-pitches for volleyball, basketball and football.
The hotel is part of the FIFA development program aimed at helping developing countries to establish infrastructure and facilities to boost the growth of the game as well as creating long lasting and sustainable income generation activities.
FIFA will finance 65 percent of the total cost while an additional financial support will be raised from other local partners.
In South Africa, Infantino attended a FIFA executive summit before heading to Zimbabwe on Thursday where he was the chief guest to grace the Council of Southern Africa Football Associations Presidency celebrations organized by the newly elected president Philip Chiyangwa.
On March 16, Infantino is expected to attend the General Assembly of the Confederation of African Football (CAF) in Addis Ababa, Ethiopia. CAF is the continent's football governing body.