World football governing body FIFA's annual awards ceremony will return to London on Sept. 24, 2018, it was announced on Thursday.
The awards return to London for the second year in a row following last year's event, in which Portugal's Cristiano Ronaldo picked up the best men's player, the Netherlands' Lieke Martens was crowned the best women's player, French icon Zinedine Zidane was named the best coach and the Netherlands' Sarina Wiegman was awarded the trophy for the best FIFA women's coach.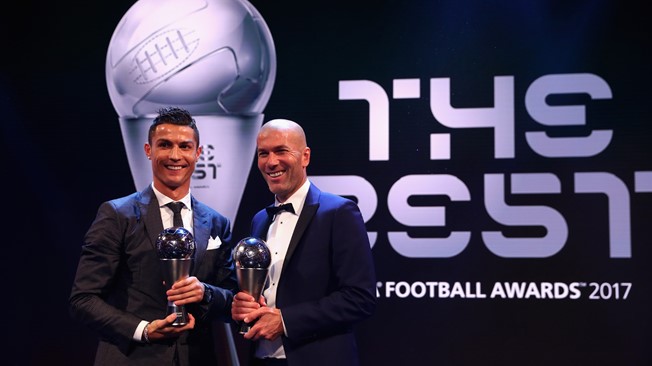 In a FIFA World Cup year, the awards will take on added significance in 2018, as football's greatest players and coaches from all six continents strive to be crowned The Best.
"As a passionate football city in a nation with a strong footballing heritage, London will once again prove to be an excellent destination to host The Best FIFA Football Awards, and we are excited to return after the success of last year's second edition. With the 2018 FIFA World Cup showcasing football's finest across Russia this summer, there is everything to play for, making this year's awards a truly exceptional occasion," said FIFA Deputy Secretary General Zvonimir Boban.
A total of nine trophies will be presented at the awards ceremony.
FIFA said in a statement that the fans will play an active role in deciding the men's and women's players and coaches of the year. Winners will be chosen by a process involving stakeholders from across the world of football, including players, coaches, fans and media.
Voting for the best men's and women's players and coaches will remain open until Aug. 10, with the three finalists of these awards announced in September.