It's official. Florentino Perez will be serving as the president of the richest club in the world – Real Madrid – until 2025. The latest development comes after no candidates put themselves forward to replace the Spanish mogul at the helm of Los Blancos.
He only ever took a break from the presidency since assuming the post at the beginning of the 21st century between 2006 and 2009 and currently is in his fifth term as president of Los Merengues. The news has come just at the heels of Perez reaching his 1000th game as the top club official at Real Madrid and it will be no overstatement to say that the Spanish capital club has experienced one of its most successful periods under Perez.
https://twitter.com/blancoslive/status/1381889063070892033
PEREZ FOCUSED ON LONG-TERM DEVELOPMENT
On-field success is a major indicator of the overall development of the club, but off-field activities have also been given equal importance in Perez's reign. He took the opportunity of the Covid-19 pandemic to kick start work on a new stadium for Real Madrid and has also refurbished the training ground in the past few years.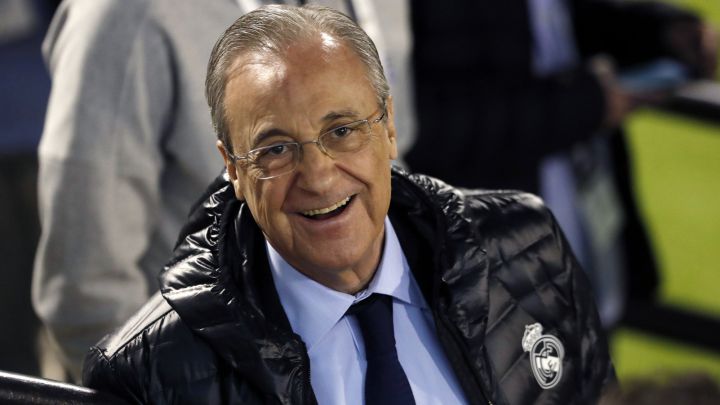 PEREZ PLANNING SUMMER SWOOP FOR MBAPPE AND HAALAND?
He also has his sights set on the transfer market, where he aims to start a novel epoch of undisputed supremacy for Real Madrid in Europe and around the world. The likes of Kylian Mbappe and Erling Haaland are reportedly on Perez's wish list, with the latter's father visiting Madrid recently with Mino Raiola to discuss a potential transfer for the Norwegian forward.
https://twitter.com/GutiLeyenda/status/1381742443457085440
WILL FINANCIAL BURDEN HINDER REAL'S ASPIRATIONS IN THE TRANSFER MARKET?
He has undoubtedly brought a host of Galacticos like Luis Figo, Zinedine Zidane, David Beckham and Cristiano Ronaldo to the Spanish capital ever since he took charge of presidential duties.
But what will be interesting to see this time around is that whether Real Madrid sign either Kylian Mbappe or Erling Haaland given the financial crunch and monetary strain that Europe's footballing elite have had to bear due to the Covid-19 pandemic.