Arsenal showed great character to come back from 3 goals down to salvage a draw against Bournemouth but it might be too little too late for the Gunners.
If things were just a little different, then coming back from three goals down in the final 20 minutes would be seen as an incredible feat, but Arsenal's recent slip-up has caused a major dent in their title hopes.
ALSO READ: 'I Haven't Seen Ozil For A Week!' – Wenger Rules Out German's Return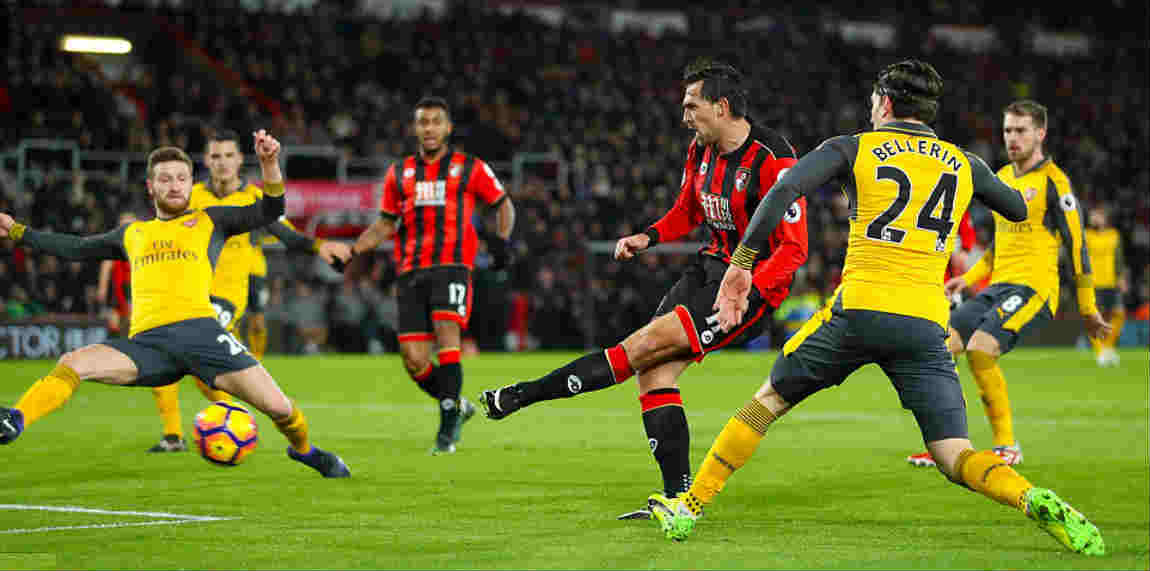 The players frustration was visible at the full-time whistle, with Alexis Sanchez ripping his gloves apart as the Gunners once again dropped crucial points to close down points gap with league leaders Chelsea.
"This is embarrassing," was the song on travelling fans lips as they saw Arsenal put it one of their worst performance of the season in the first-half.
ALSO READ: 'He Could Have Gone Somewhere Easier' – Klopp Hails Guardiola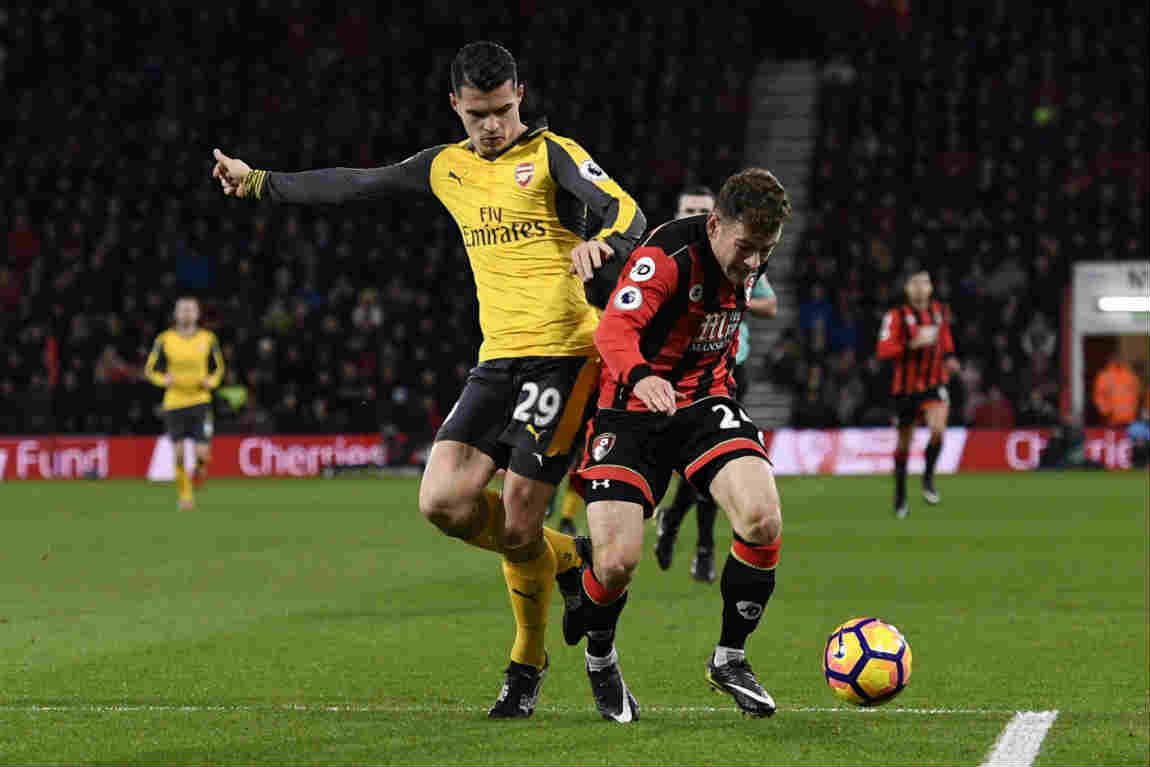 It was once again Oliver Giroud and his heroics that salvaged a draw for Arsene Wenger's side.
This also market the first time in Premier League history that Arsenal came back from 3 goals behind to manage win or draw – first time in 28 attempts.
ALSO READ: Top 10 Bollywood Actors And Their Favorite Football Clubs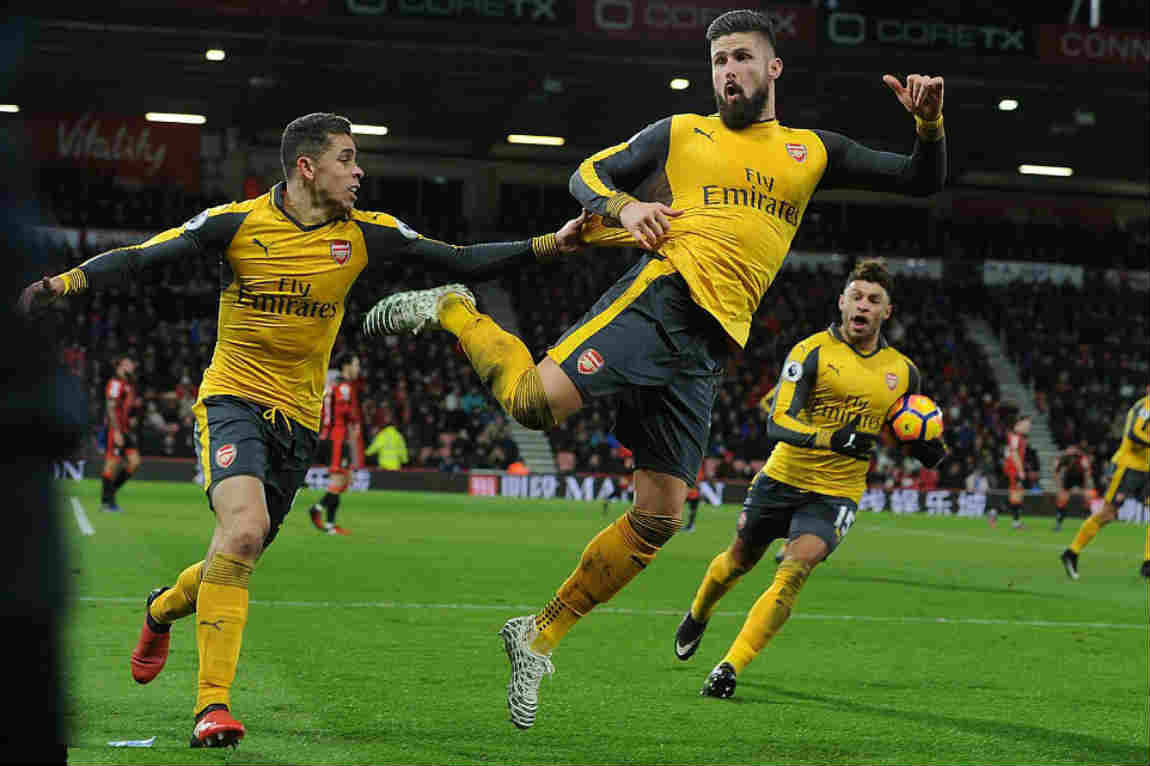 Even Petr Cech has not been able to save the Gunners, as one of Premier League's greatest ever goalie struggles to settle down behind Arsenal defence.
Although, unlike every other Arsenal squad in the past decade – this Gunners side has time and again shown that they have the heart and character to go the distance. Players who are willing to gove it their all till the very last minute and not give-up.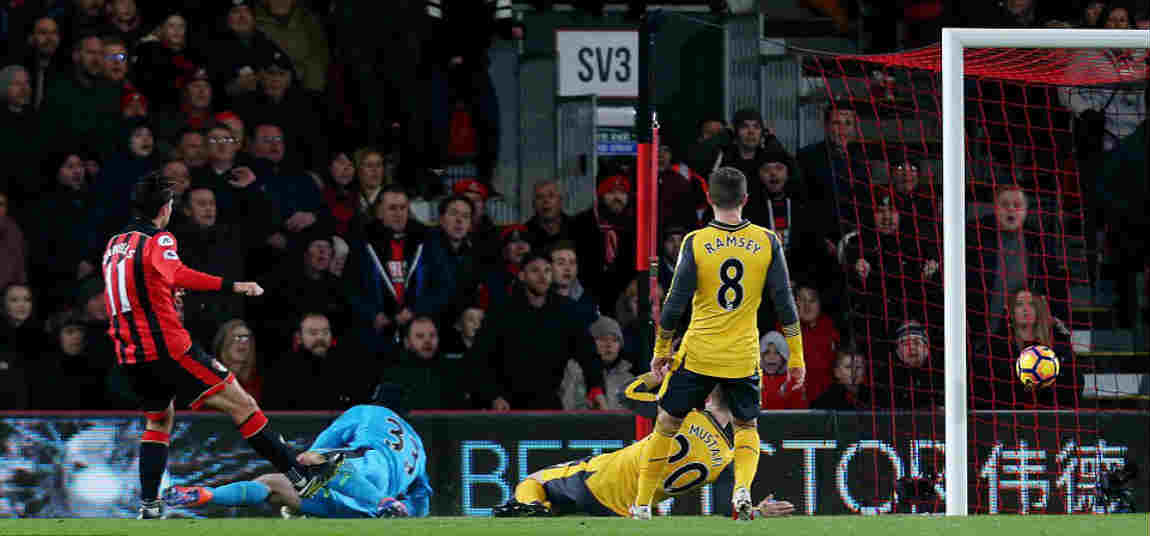 Charlie Daniels scored the opener for Bournemouth in the 16th minute, with Callum Wilson scoring the Cherries second goal just four minutes later with a brilliant penalty.
Bournemouth got a third goal when Fraser scored in the 58th minute, to make the score 3-0.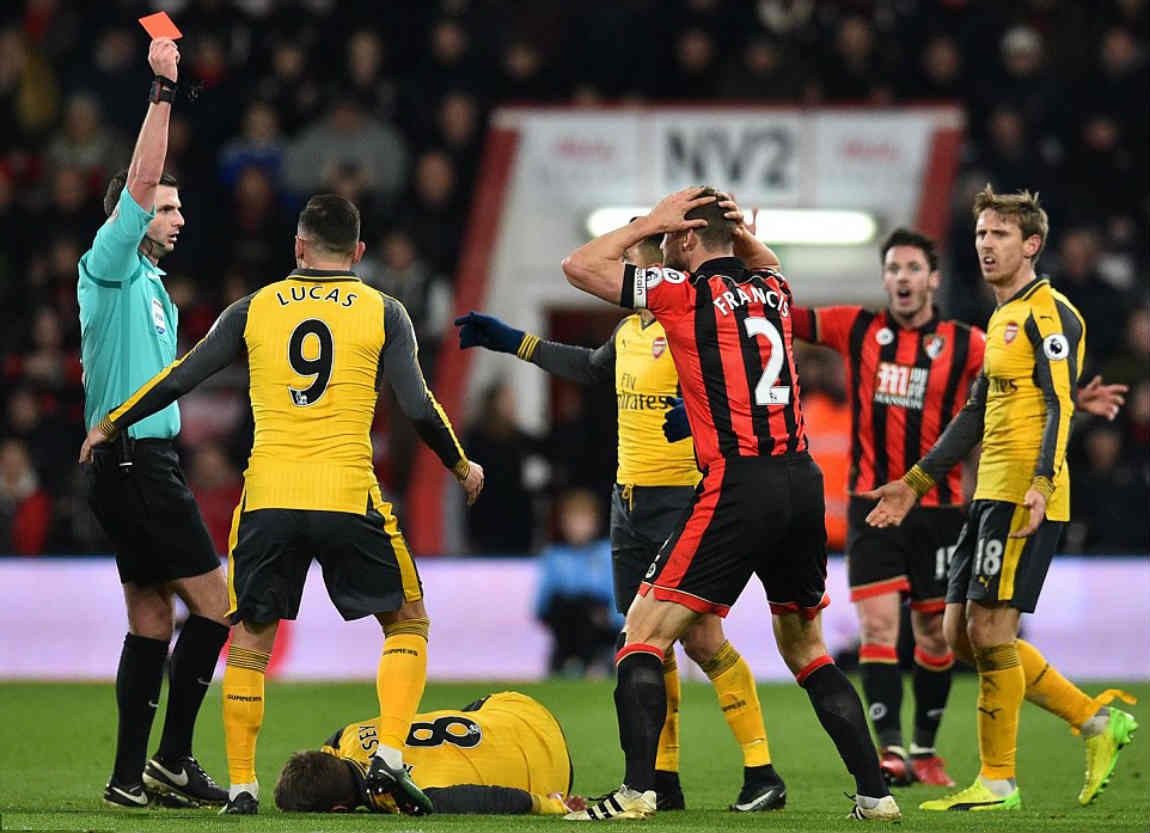 Arsenal's come-back started in the 70th minute when Alexis Sanchez scored with a header.
Lucas Perez showed why he was a good signing by Wenger as scored just five minutes later in what can be described as a dashing goal to make the score 3-2.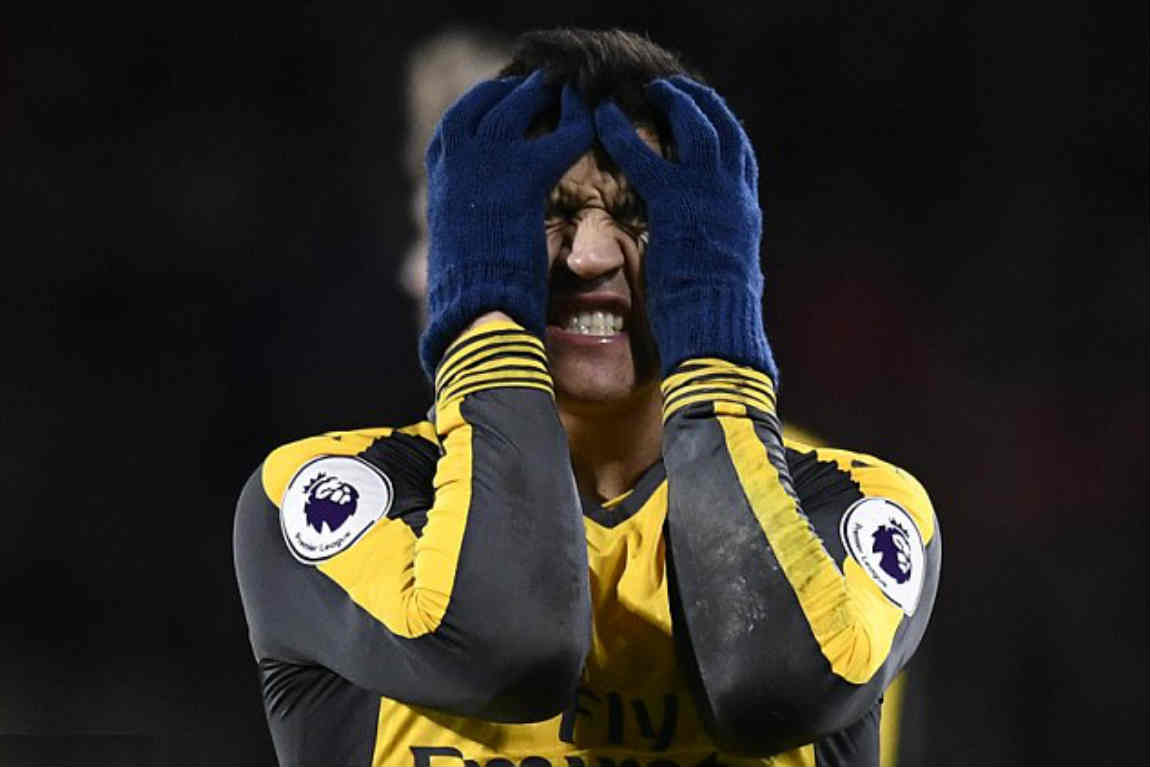 Oliver Giroud scored a brilliant header in the closing minutes of injury time to earn a point for Wenger's team, but could this be too litle to late for the Gunners.
If Tottenham can somehow pull-off a shocking win over Chelsea, can Arsenal still be considered as title contenders.
Here's the footage of it. Look at Alexis. Winner mentality. [via @Kloppholic] pic.twitter.com/M11KePIZgd

— Alex Truica (@AlexTruica) January 3, 2017