Anyone who saw FC Barcelona's display in their 1-1 draw away to Real Sociedad on Sunday night would say that the Catalans should be content with the point which Leo Messi's second half goal gave them.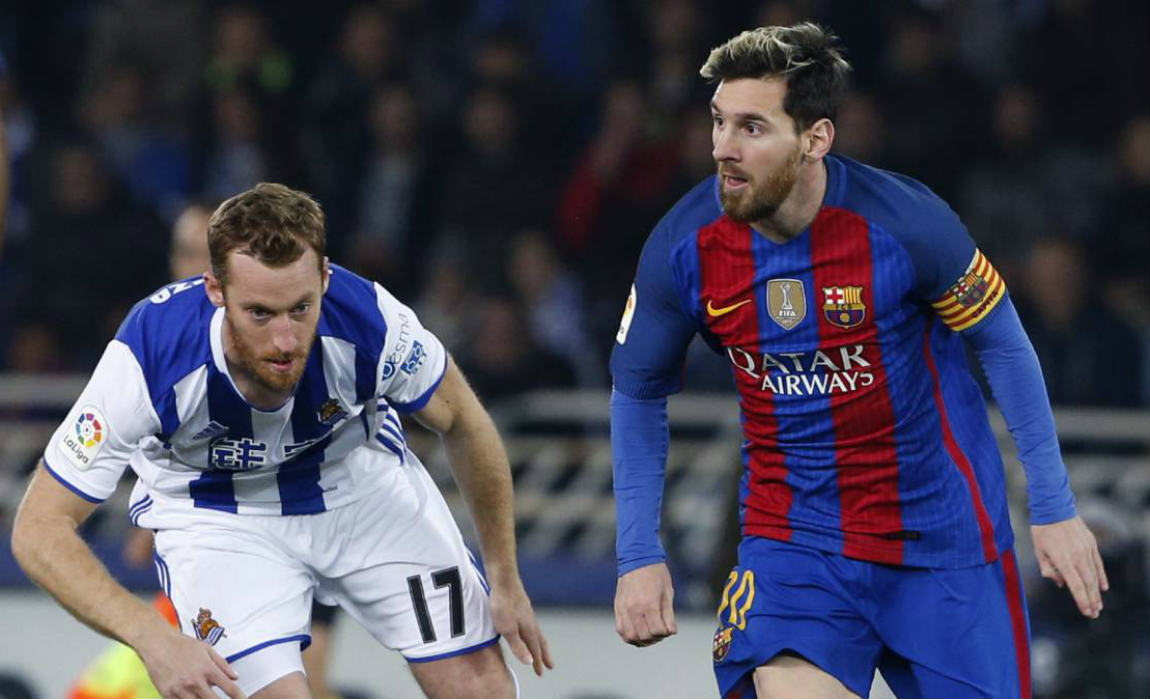 The reigning La Liga champions were outplayed for nearly the entire 90 minutes by Real Sociedad, who were better in every part of the pitch.
However, for Barcelona a point is of little use as it means they have dropped to six points behind Real Madrid at the top of the league table.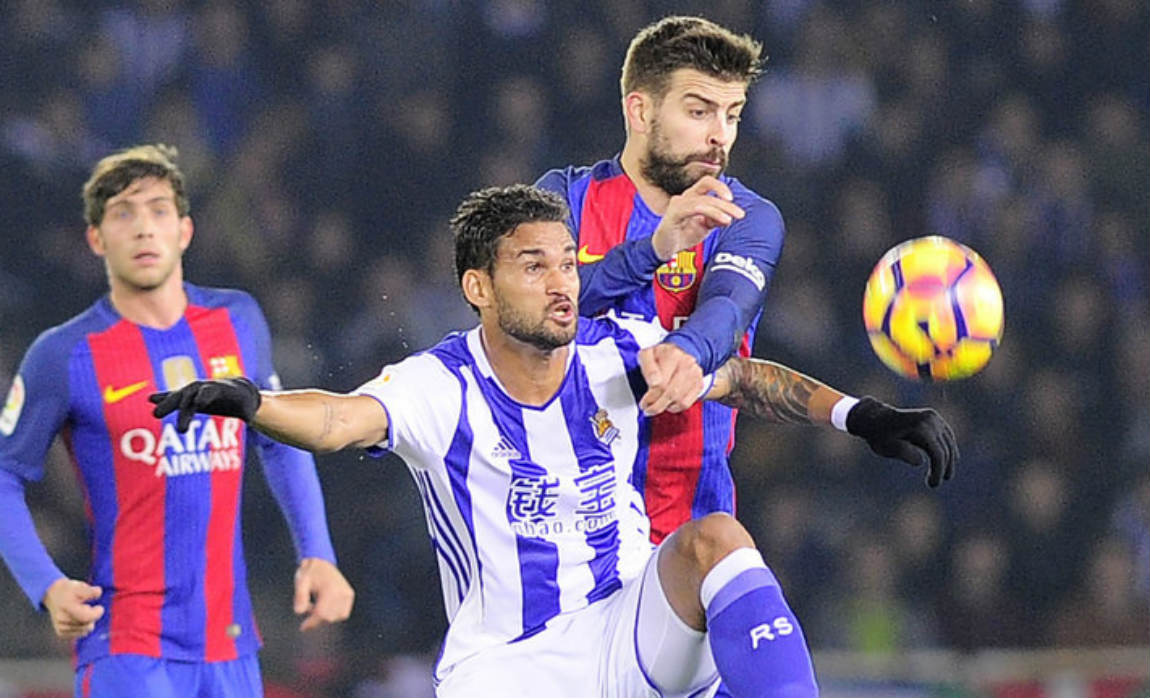 It's scant consolation that Madrid have been far from their best for much of the campaign, because while Madrid have won games despite some irregular displays, Barca haven't.
Sunday's display comes on the back of a 0-0 draw at home to Malaga and while the Malaga game saw Barca create atleast a handful of chances with a side missing Luis Suarez and Leo Messi, Sunday's game saw them struggle.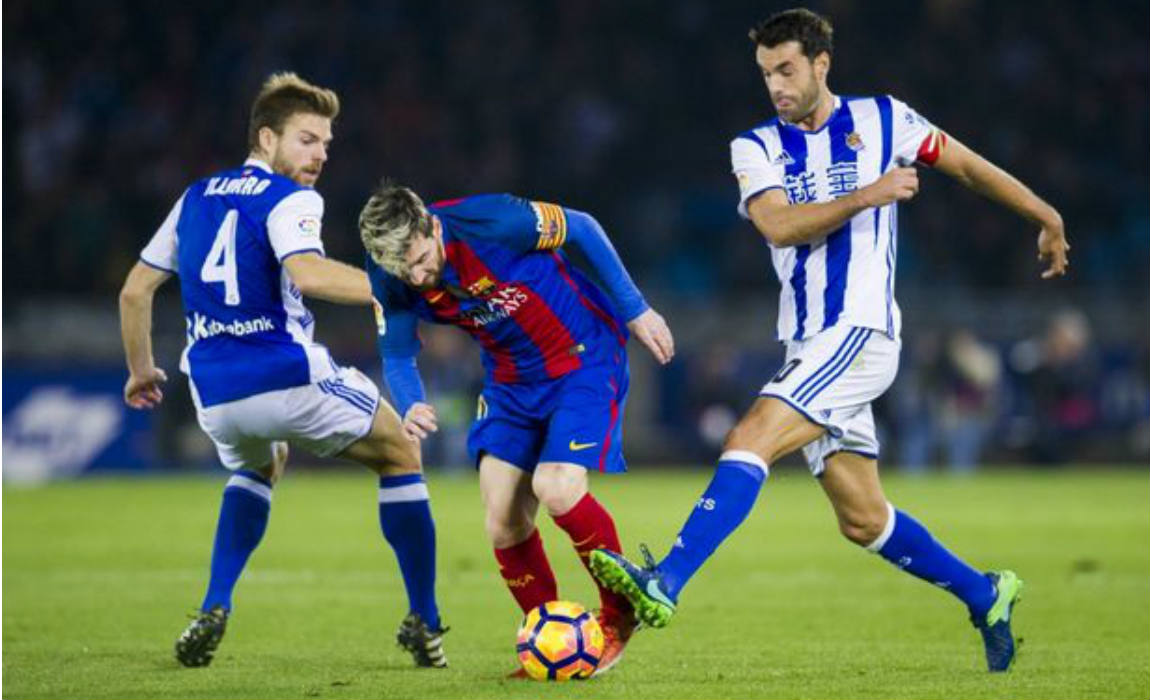 Messi only appeared briefly to score the goal, as did Neymar, whose pass set up Messi's equalizer, while all three were guilty of failing to drop back and help in midfield.
As a result Sergio Busquets was swamped as the Real Sociedad players swarmed around him, while Andre Gomez and Ivan Rakitic performed like waxwork models of the players they usually are.
Only goalkeeper Ter Stegen and defenders Javier Mascherano and Gerard Pique, who played for around 50 minutes with a bandaged ankle, can hold their heads up after the result and with a season defining match against Real Madrid on Saturday, Pique gave a stark message to his companions.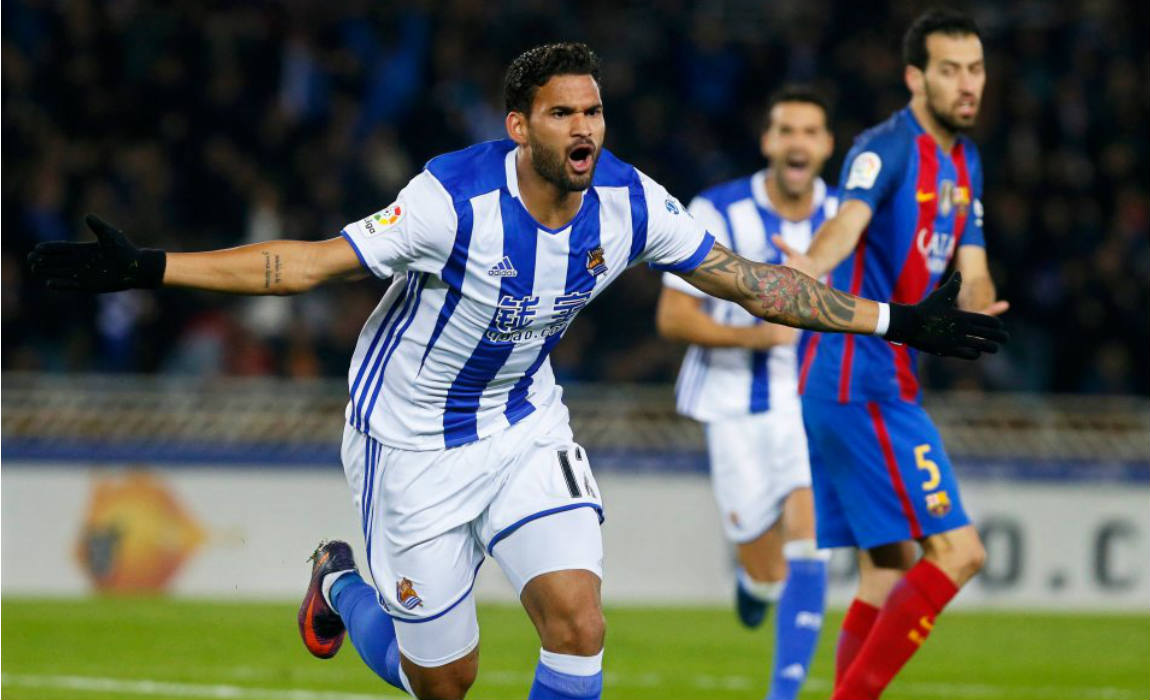 When asked if Real Sociedad had been better he didn't mince his words. "They were not just better in terms of football, but also in their attitude. We simply were not present in the first half. We improved in the second half, but if we continue like that it will be hard for us to win the league," advised Pique.
Barca's traditional passing game was swamped in Anoeta as players failed to give the usual support off the ball, but Pique again highlighted the need for commitment.
"Sometimes you can win and lose your style of play, but the other thing (attitude) is the most important thing… Real Madrid have widened their lead by another two points, but that is what least worries me now," he said.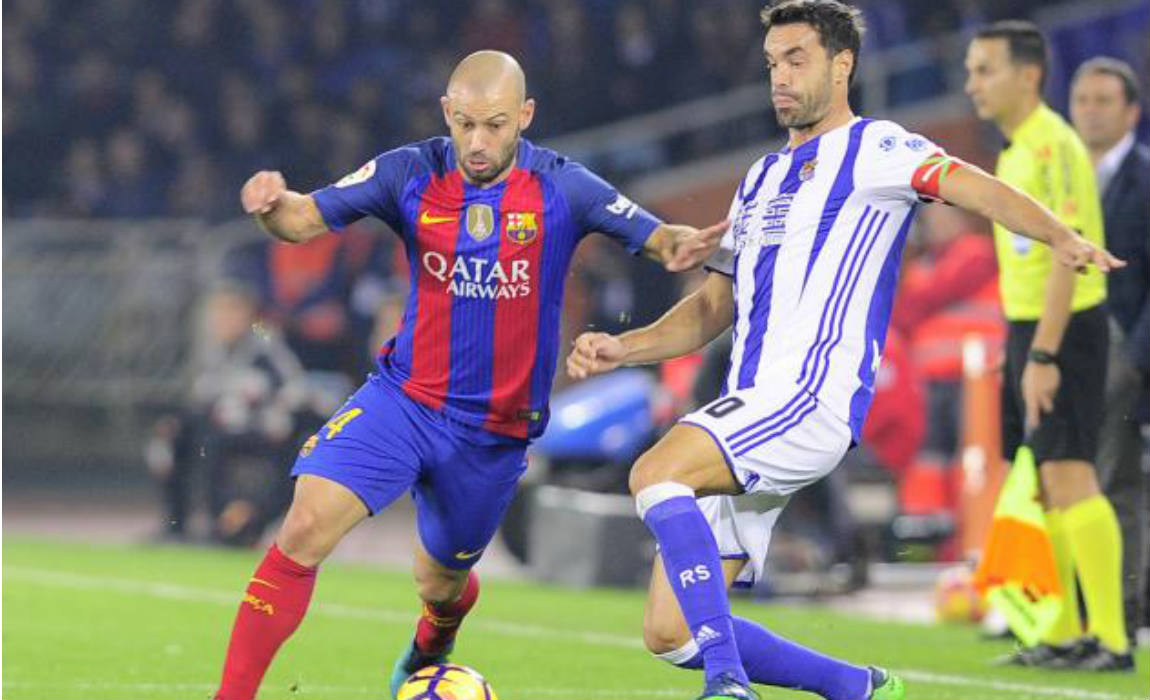 Barca have a Kings Cup game in midweek to try and recapture their form, but a trip to third tier Hercules will give few clues to how they play against Real Madrid. Andres Iniesta and Samuel Umtiti could be back to add talent and power in the Classico, but unless other key players up the pace, Barca are in danger of seeing their title escape them after just 14 games of the season.