Germany manager Joachim Low is seeking for some divine blessings as his side gears up to lock horns with Italy in Milan.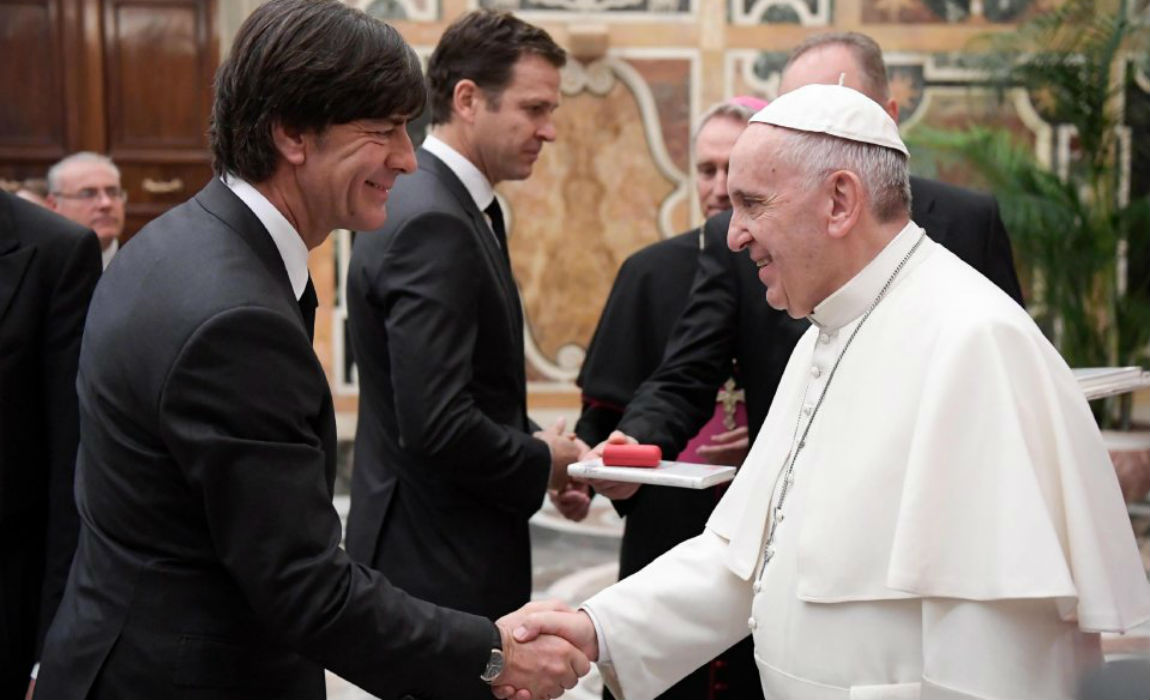 The German side visited Pope Francis ahead of Tuesday's friendly clash with Italy and were snapped shaking hands with the Pope, who is also a die-hard football fan.
Pope Francis said: "I am pleased to welcome the reigning World Cup champions."
"Victories in football are always team victories. Your team is defined by this quality."
"Victories in top-level sports require not only a great deal of discipline, but also a sense of responsibility and respect for one-another. This is what makes you successful."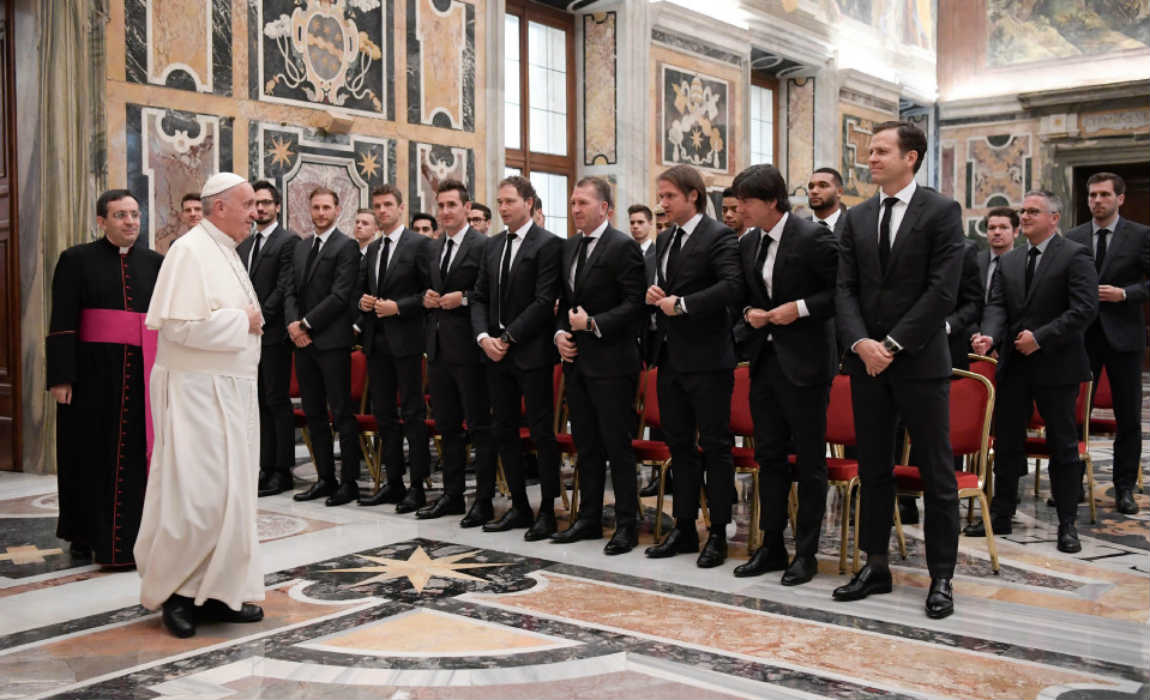 The German side also gifted Pope Francis a framed Germany shirt with the autographs of all the members of the national team on it.
After meeting the religious figure, the Germans flew to Milan for Tuesday's friendly clash.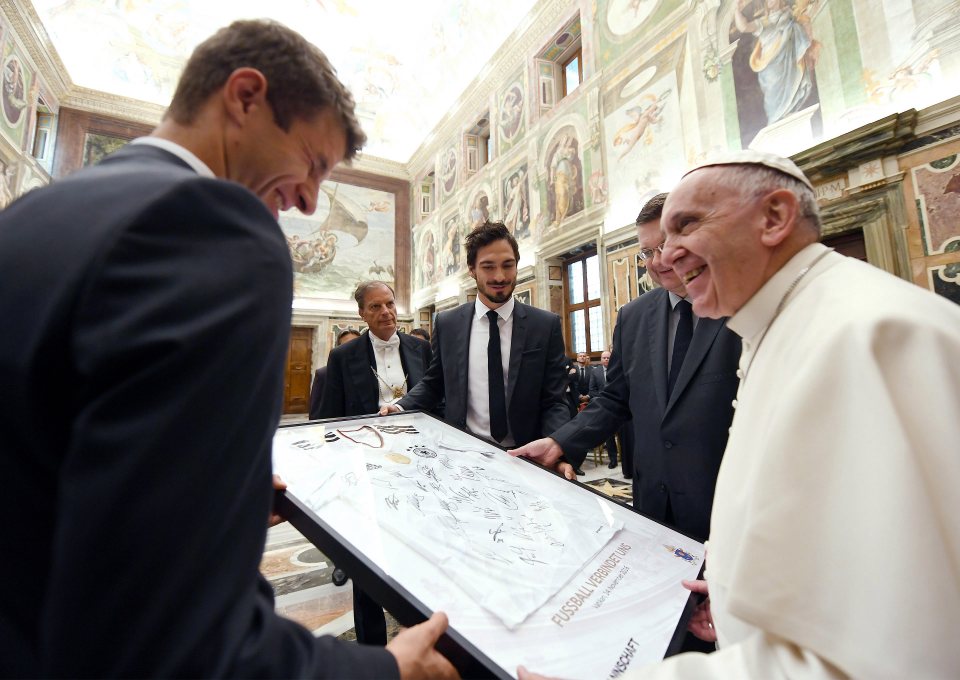 The Germans displayed incredible form and looked in excellent shape after they humiliated minnows San Marino 8-0. Germany also have an upper hand over Italy after already beating them twice in 2016.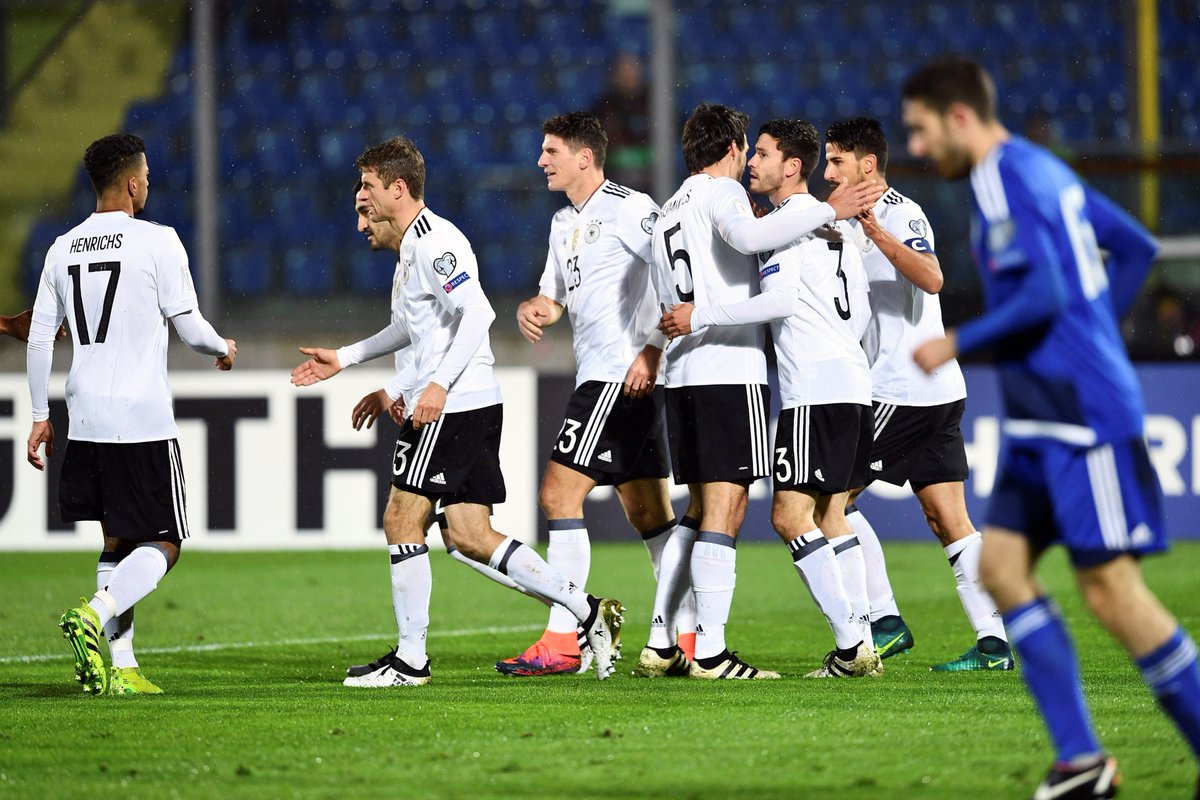 They had outplayed Italy 4-1 in a friendly clash in Munich in March followed by a thrilling win on penalties in Euro 2016, which had helped the German side to reach the semi-finals where thy lost to hosts France.