In Joachim Low's last-ever qualifier match, Germany fell to defeat against North Macedonia. With the Euros less than three months away, the 1-2 defeat is alarming for a side that had appeared to have rediscovered its mojo.
Led by the Bayern Munich quartet of Leroy Sane, Leon Goreztka, Serge Gnabry and Joshua Kimmich, Die Mannschaft put up one of the worst performances in recent memory against North Macedonia. While Goreztka, Kimmich & co. were hardly to blame for this result, the remainder of the team was filled with questionable call-ups, positioning and substitutions throughout the match and they never seemed to find their groove.
💬 Joachim #Löw: "We're obviously thoroughly disappointed. We looked tired, made mistakes and were slow going forward. Our opponents sat deep and we struggled to find a way to break them down."#DieMannschaft #GERMKD pic.twitter.com/bAtVKOdEuU

— Germany (@DFB_Team_EN) March 31, 2021
In the end, it didn't matter as Napoli midfielder Elmas found space in the box to turn in a cutback for the winner. The win lifted North Macedonia above Germany on goal difference in Group J.
GERMANY VS NORTH MACEDONIA – AS IT HAPPENED
The lethargy and hesitation on show against Romania remained for Germany's second game in Duisburg against North Macedonia on Wednesday 31st March.
The defeat was Germany's first at home in World Cup qualifying since the 5-1 loss to England in 2001 and came in coach Joachim Low's last qualifying game in charge. Low will leave his post after this summer's delayed European Championship, which North Macedonia have qualified for via the Nations League play-offs.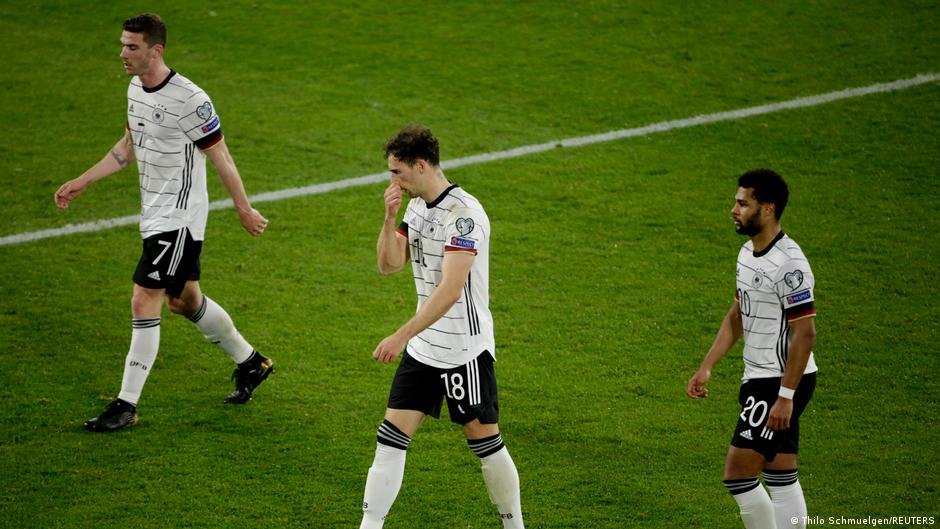 Germany wobbled their way through this game. They escaped conceding a penalty after a deliberate handball by Emre Can. They fluffed a glorious chance to win the game when Timo Werner got his feet mixed up, a miss that Low said was a "turning point for the team".
A disappointing result to say the least.#DieMannschaft #GERMKD 1-2 pic.twitter.com/iopoaBkscH

— Germany (@DFB_Team_EN) March 31, 2021
Germany had only ever lost two World Cup qualifiers in their entire history, having previously lost to Portugal in 1985 and England in 2001.
"This defeat is on us today," Low said. "The disappointment is big if you lose like that."
Manchester City's Gundogan added: "We must not lose against such an opponent. I can't explain it."
Amin Younes added the impetus off the bench that ultimately led to Germany's equalizer but it was nothing more than a flash of brilliance. North Macedonia deserved their winner as much as they had deserved to take the lead. The defeat was damning enough for Low, but it was the manner that will cause more concern.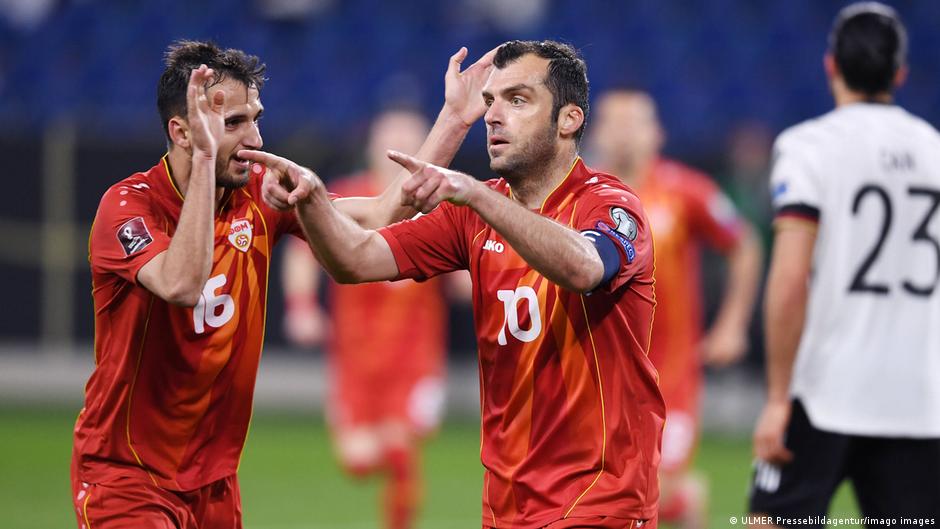 WHAT WENT WRONG?
Germany manager Joachim Low slammed striker Timo Werner's close-range miss as the four-time World Cup-winners suffered a stunning Qatar 2022 home qualifying loss to North Macedonia.
Germany fell behind right before half-time when 37-year-old Goran Pandev was left unmarked in the box and beat keeper Marc-Andre ter Stegen, who replaced team captain Manuel Neuer in goal.
"He must put that ball away, no question at all," Joachim Low said on RTL after the match. "He has shown here he can score goals.
"But he doesn't hit the ball right with his left foot, if he makes a clean contact with the ball it's a goal."
WHAT THE MANAGERS HAD TO SAY
"This is bitterly disappointing," Löw said. "We were not fresh enough, we made mistakes. When we played quickly we were dangerous but we did not find the tools to be really threatening. Overall, it was disappointing to lose like that at home."
"We couldn't find a way to break down a deep-lying North Macedonia team," Low said afterward. "Our organization inside the box wasn't good."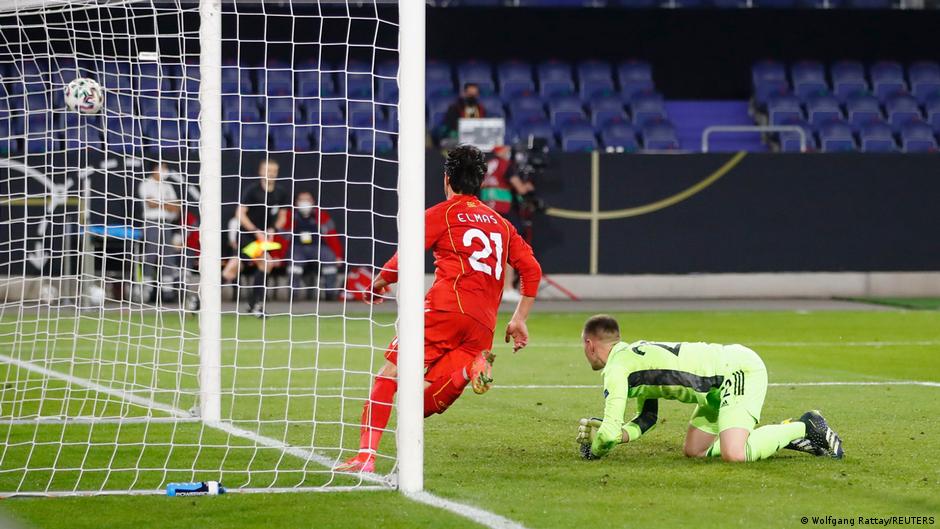 "These lads have made North Macedonia proud against the winners of four World Cup titles and three European championships," North Macedonia coach Igor Angelovski said.
"We've never beaten a team with so many titles. Now we have to get some rest as what we have accomplished still hasn't sunk in."
The win lifted North Macedonia to six points in second place, ahead on goal difference from Germany in Group J and three behind leaders Armenia.