Erling Haaland is all set to leave Borussia Dortmund in the upcoming summer window with multiple clubs lining up for his signature. Barcelona have emerged as strong contenders to sign the prodigy along with Manchester City.
Fabrizio Romano revealed recently that Erling Haaland's father Alf-Inge Haaland and agent Mino Raiola are in Barcelona right now holding talks with Barcelona president Joan Laporta. Haaland can very well be the statement signing that the newly elected Laporta needs to keep Lionel Messi at Barcelona.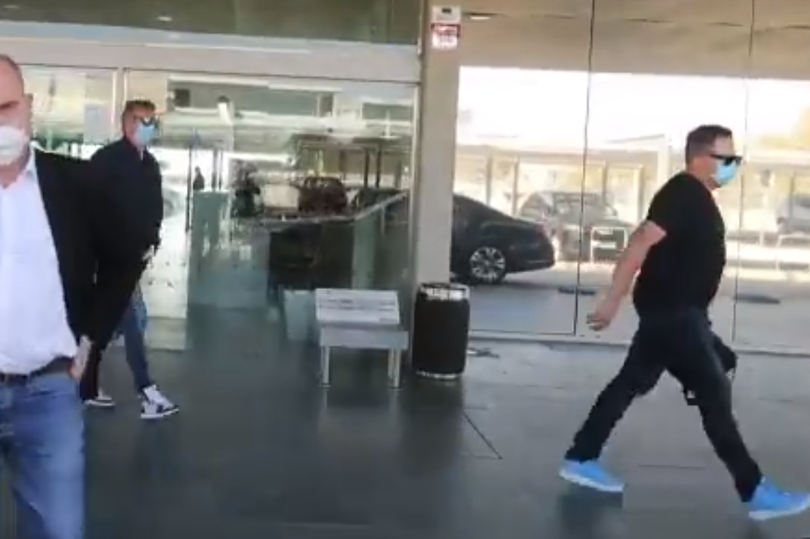 INTEREST IN HAALAND
The meeting between Mino Raiola, Erling Haaland's father and Joan Laporta has been positive. It was the first contact to discuss about the new Barcelona project – obviously there's nothing done or advanced, race will be long as many clubs are involved… Barça are in. 🔴🔵 #FCB

— Fabrizio Romano (@FabrizioRomano) April 1, 2021
The Norwegian striker has been linked with a big move away from current club Borussia Dortmund this summer with Europe's biggest clubs lining up to negotiate a deal for the prodigy. Haaland burst onto the scene in the 2019-20 season with RB Salzburg and his star has only grown since moving to Germany having scored 49 goals in 49 games for the Black and Yellows.
Dortmund currently lies in fifth place, five points behind Frankfurt who occupy the final UEFA Champions League spot with eight games left to play. With UCL football next season under question, Haaland is likely to push for a move away from Ruhr Valley.
The 20-year-old was visibly frustrated after Dortmund's 2-2 draw with Koln in their last match before the international break. He threw his jersey at Koln defender Jorge Mere who had asked him to swap after the draw. It would not be surprising to see him channel that frustration into looking for a new club.
Mino Raiola is in Barcelona right now, true and 100% confirmed as Sport reported. He's landed today after meeting with BVB in Dortmund in the last days to talk about Erling Haaland's future. The race is open with many clubs involved, Barça too. Work in progress. 🔴🇳🇴 #FCB #Barça

— Fabrizio Romano (@FabrizioRomano) April 1, 2021
Raiola IS in Barcelona, this is not a drill 🚨 https://t.co/xT8I99pAWD

— TalkFCB © (@talkfcb_) April 1, 2021
"Mino Raiola will meet/talk also with other top clubs in the next weeks.and Bayern Münich are *not* in the race for this summer. Raiola also met with BVB this week to discuss about the price as Haaland's clause will be NOT valid in 2021, only in July 2022." – Fabrizio Romano further wrote on Twitter
LIKELY DESTINATION: BARCELONA OR MANCHESTER CITY?
A move this summer could work in the favour of Barcelona and Manchester City with other European superclubs unlikely to sign Haaland. The forward is expected to cost upwards of 100 million GBP even in a transfer market depressed due to the pandemic. Real Madrid and Chelsea have shown interest but have more pressing concerns for recruitment in other positions. Bayern Munich have already rejected a move for their rival's star stating that they do not need him as they already have Robert Lewandowski as their star striker.
Manchester United have been heavily linked with Haaland but the club has a dysfunctional relationship with Raiola. Manchester City manager Pep Guardiola too has a poor experience with Raiola and the latter claimed that he has 'closed the book with him' and will not be dealing with him in the future. This perhaps gives Barcelona the edge for his signature.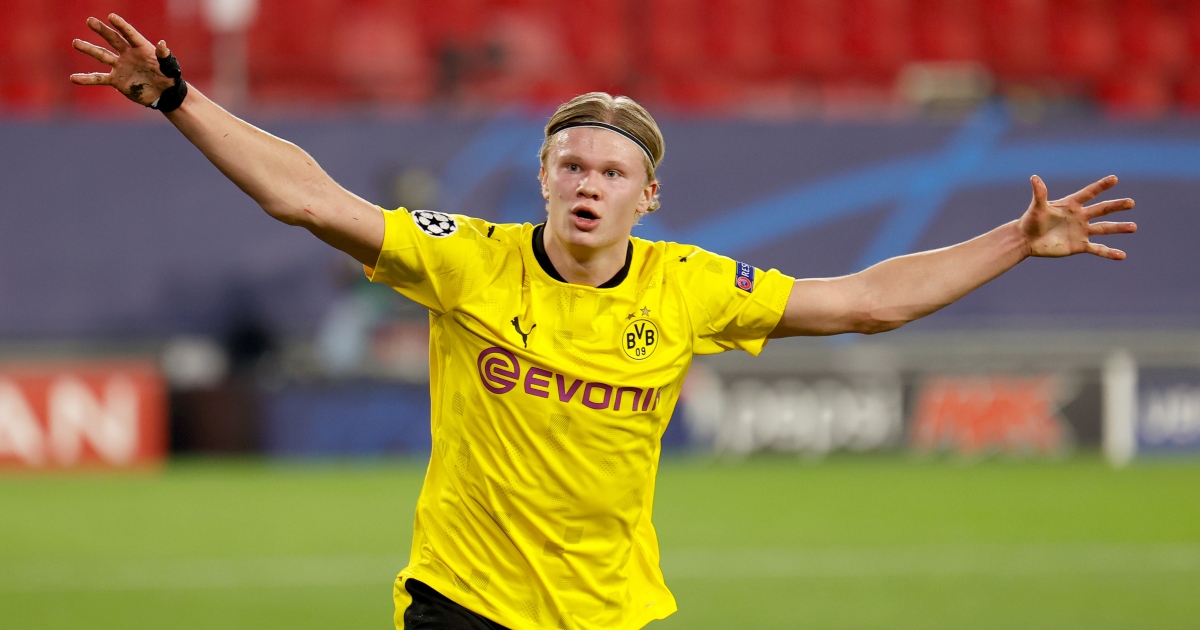 Haaland is expected to be part of a 200 million GBP spend by City in the summer according to the Daily Mail. Aston Villa star Jack Grealish is the other big-money signing being eyed by Guardiola. The Sky Blues spent heftily on their defence last summer and have now shifted focus to spruce up their attack.
The two signings however would mark a change in the club's usual operational strategy in the market. Despite spending astronomically cumulatively, City have avoided spending big on individual players. Their record signing is Rodri who cost 63.6 million GBP when he was signed in 2019 from Atletico Madrid. Grealish and Haaland both would certainly cost more than that.
Guardiola's men are a lock to win the Premier League title this season barring extraordinary circumstances. They are also in the final for the League Cup and semi-finals of the FA Cup and will face Haaland's current side Dortmund in the quarterfinals of the UEFA Champions League. Adding Erling Haaland or Grealish or both to this squad spells doom for their competitors, in England and on the continent, for years to come.
HOW SERIOUS ARE BARCELONA?
Barcelona's finances could hold the club back from a big-money deal but Laporta is well known for manipulating the books. Nevertheless, multiple high-profile departures will be on the cards if the Blaugrana make a move for Haaland.
Phillipe Coutinho and Ousmane Dembele have already been linked with moves away from Camp Nou and signing the Norwegian would be money well re-invested. The Catalans have shown signs of progress under Ronald Koeman in recent months and Erling Haaland could be tempted to be the face of the rebuild.
Barcelona or Manchester City. Who will win the race to sign Haaland?