Giovanni Simeone bagged two goals against Juventus to help Genoa win 3-1 at the Marassi in the Italian Serie A.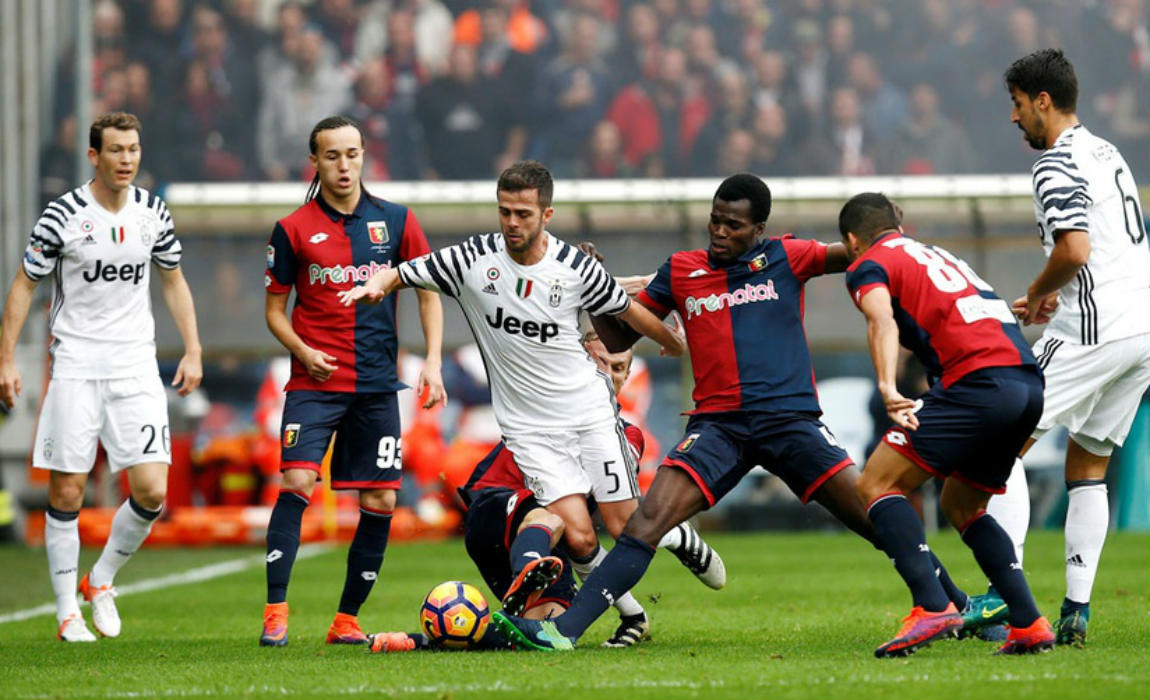 Diego Simeone travelled to Genoa in September to watch his son after moving from Argentina. Later he sent a picture of the pair to his father reminding him of old memories.
"He was moved [by the photo]," the Atletico Madrid boss explained. "A lot of memories from 26 years ago came flooding back. He had come to Italy to see me playing in Pisa and, at the time, he was 46, as I am now." History, Diego thought, has a funny way of repeating itself as his son scored against Old Lady 16 years after his crucial winner for Lazio at Turin.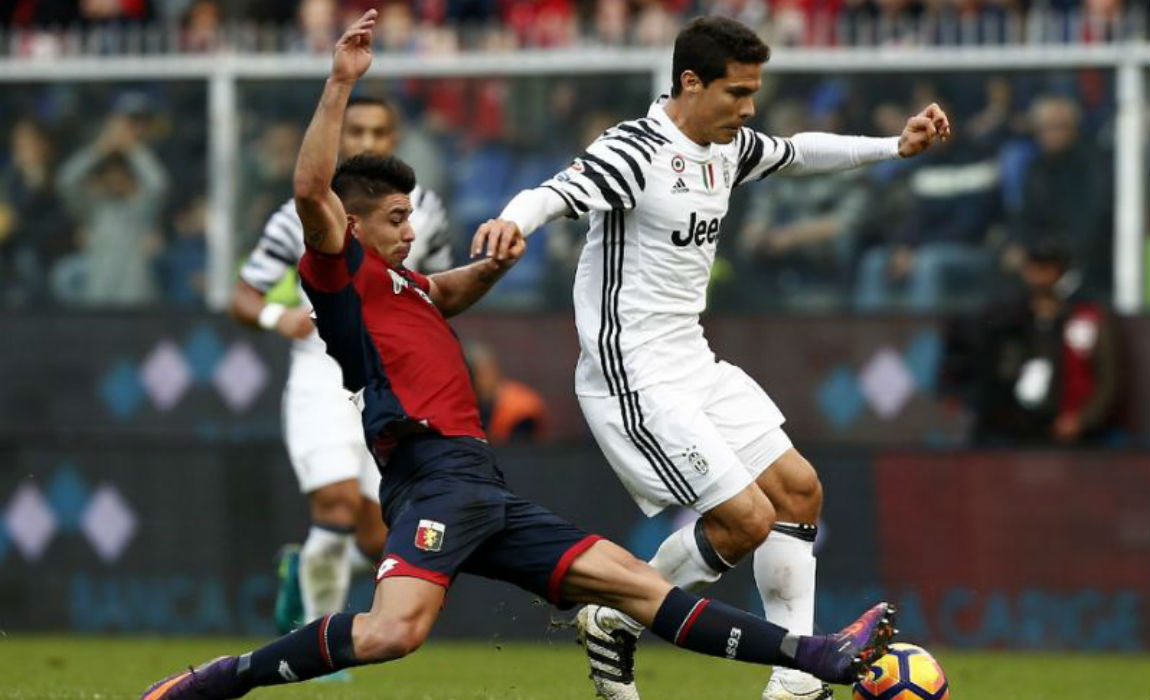 Giovanni Simeone took only 3 minutes to open the scoring after his initial effort was saved by Gianluigi Buffon as he leaped to score from the rebound to give Genoa the lead.
Simeone soon doubled the lead by guiding a low header beating Buffon. Genoa were 3-0 to the good at half time while Miralem Pjanic reduced the deficit with his trademark free kick at the end. Diego Simeone would be real proud of his son who recreated history and will be looking to see more of him in the future.
Simeone junior had proven his pedigree by firing Argentina to victory at the 2015 South American Youth Football Championship, netting nine times in nine appearances.
"This is the best day of my career so far," he enthused, while his father took to Twitter to express his joy at emulating his achievement in taking down Juventus.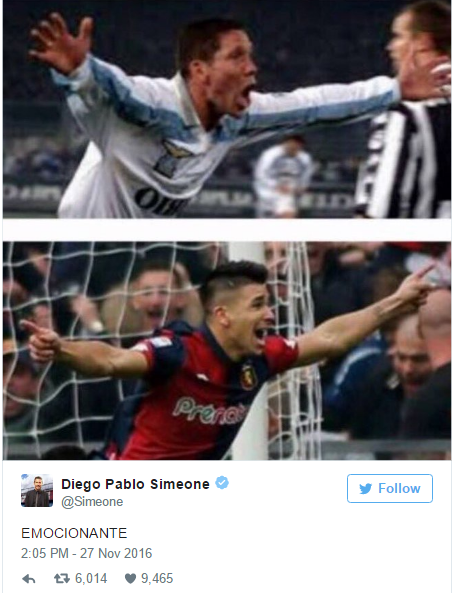 Giovanni scored 12 times in 29 appearances during a loan spell at the Estadio Florencio Sola but he nonetheless arrived at Genoa expected to serve as an understudy for Leonardo Pavoletti.
"I'm happy that my son is in Italy," the Atletico Madrid coach told in September. "He can learn and improve there. It's not easy but he has the necessary qualities. And good blood in his veins!"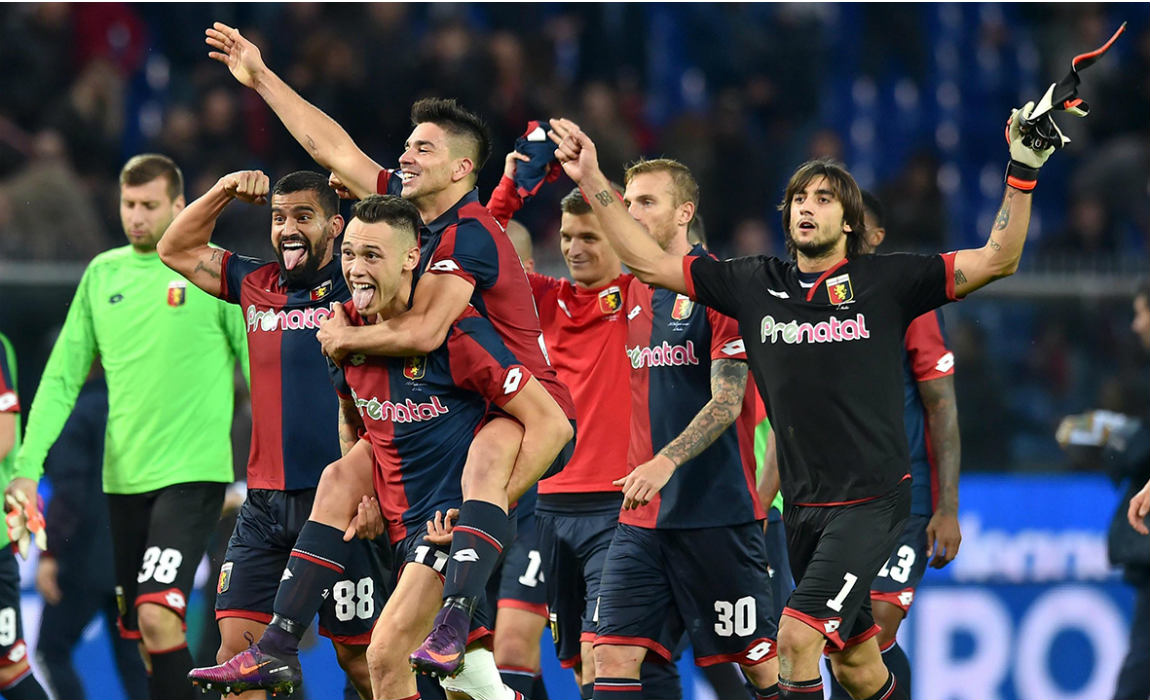 Alessandro Costacurta on Giovanni Simeone: "His father was a tough guy and I took several elbows off him," the former Italy international mused. "And I can see that Giovanni is clearly Diego's son by his character…"
When asked if he is a better player than his father, Giovanni replied: "No, I'm just Giovanni, a guy that always wants to grow and improve."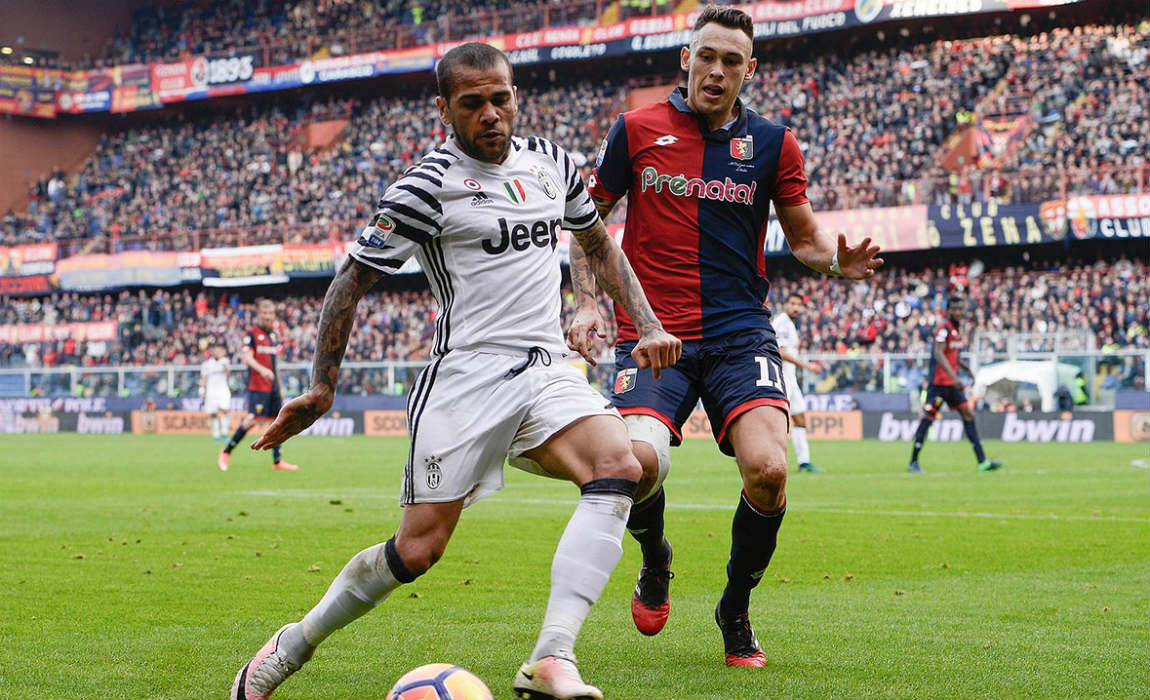 However, he is well aware that having Diego's DNA is no bad thing. "I heard from my father [before the Juve game]," Giovanni revealed, "and he told me he had scored against Juventus and that, therefore, it was in our blood, so I had to do the same!"
Can Giovanni Simeone become a big name in Italian Serie A?