Brazil Olympic football coach Rogerio Micale has said he will be happy if his team is dependent on Neymar at next month's Rio 2016 Games.
Micale met the 24-year-old for the first time on Tuesday at the team's training base in Teresopolis, near Rio de Janeiro, and the coach was impressed with what he saw, reports Xinhua.
"My impression of him was better than I expected. He is extremely motivated, he is aware of what the Olympics represent and wants to help as much possible," he said.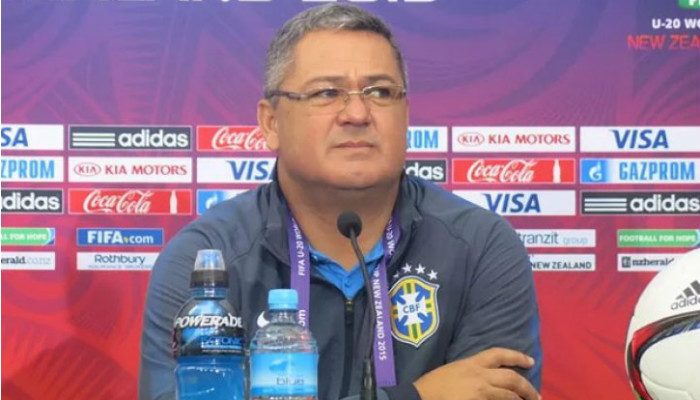 When asked if he was concerned the team might rely too heavily on the Barcelona forward, Micale replied: "I want to be Neymar-dependent. Who wouldn't want him in their team? I always want him in my team but I also want him to be happy playing."
Micale took charge of Brazil's Olympic team last month after Dunga was sacked as coach of the Olympic and national teams following the Selecao's group-stage elimination from the Copa America.
The Olympic football tournament is the sport's only major international competition that Brazil has yet to win.
Micale's side will start their preparations for the tournament with a friendly against Japan in Goiania on July 30.
Brazil will debut at the Rio 2016 Games against South Africa in Brasilia on August 4.