One of the three surviving players from the Chapecoense air crash Alan Ruschel has taken the first-step towards recovery.
Alan was the first survivor to be rescued from the wreckage of the crashed aircraft and the 27-year-old had suffered multiple fractures.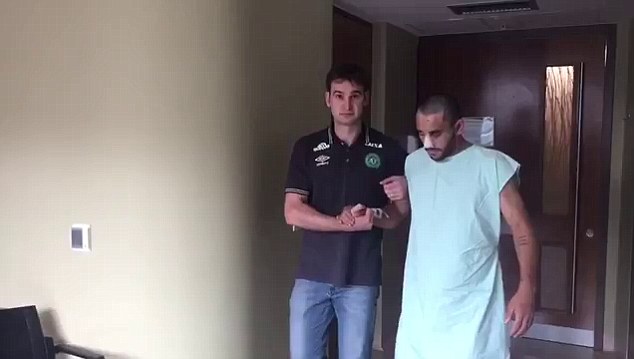 Ruschel is now recovering at the Somer Clinic in Rionegra – regarded as one of the best hospitals in Colombia.
The Brazilian is now already on his way back to recovery and has started walking again, giving the grieving fans a ray of hope and reason to smile.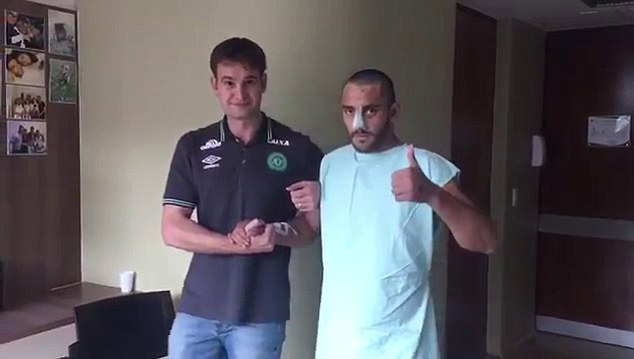 Alan Ruschel recorded a video fo him walking with the help of doctor Marcos Andre Sonagli and gave a thumbs up for the camera.
He said, "I would like to tell you that I am recovering very well, I will soon come back to Brazil to finish my recovery. "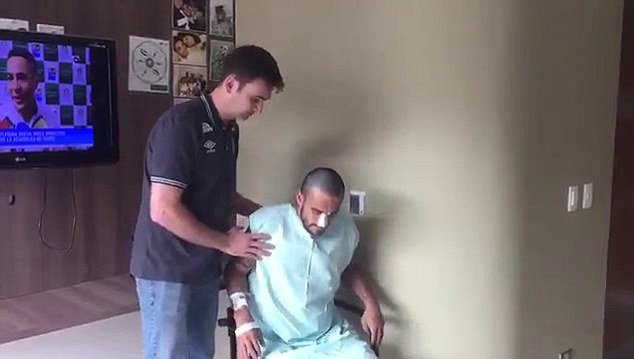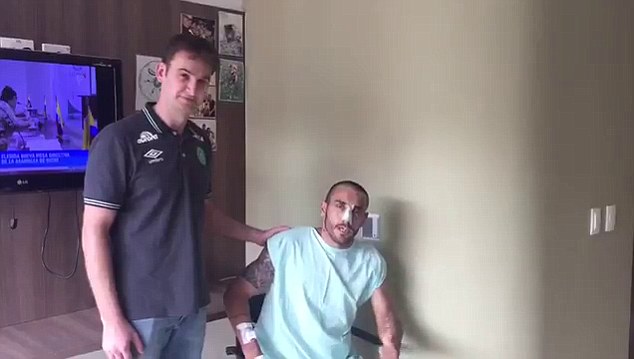 "I would like to thank all of you, for the support given and by the vows of affection that I also received, I just wanted to thank everyone, thank you very much."
Sonagli added, "He's well, conscious and has not suffered a spinal cord injury… he has even walked."
Alan Ruschel has made major recovery from last week when his fiancee had revealed that "he only communicates with gestures at the moment".
Marina Storchi had also spoken about she jumped and screamed when news of Ruschel being pulled out alive from the aircraft broke out.
— Lívia Laranjeira (@livialaranjeira) December 7, 2016
She flew to Colombia last Thursday with her father-in-law Flavio Ruschel.
"He only communicates with gestures at the moment. He is able to move his legs when I talk to him, which the doctor's say is an absolutely huge improvement. The wonderful medical staff also said he is out a danger. I am ecstatic that he has come so far so quickly."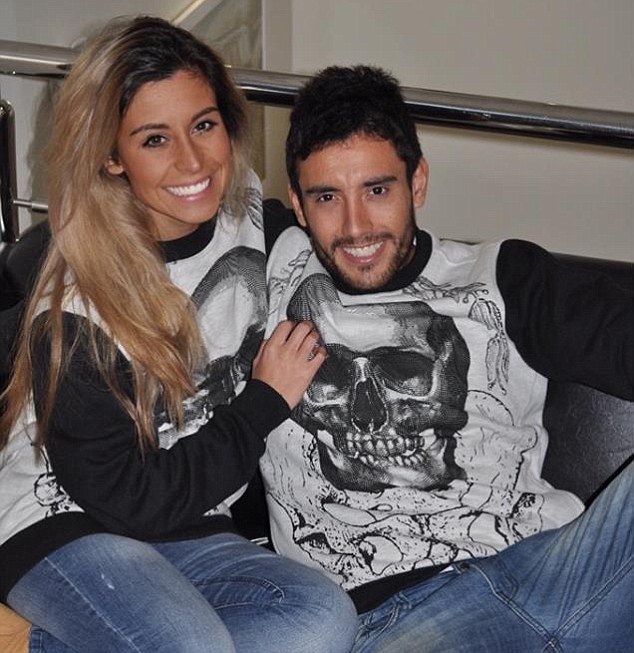 "When I first arrived, he was unconscious for most of the time. But now he is beginning to stay awake a little longer. He can't talk just yet because he has a lot of tubes inserted which are helping him breath as he is on a ventilation machine, but he has opened his eyes and even managed to give me a smile."
71 people lost their lives in the horrific air-crash that was carrying the players and staff of Brazilian club Chapecoense along with some journalists.