Ishan Pandita has become the first Indian to sign a pro-contract with a La Liga side, after multiple stints with lower division clubs.
Pandita put pen to paper on a one-year deal with La Liga side Club Deportivo Leganes. Leganes got promotion from the Segunda Division this year and currently sit on eleventh position, having held league leaders Atletico Madrid for a draw.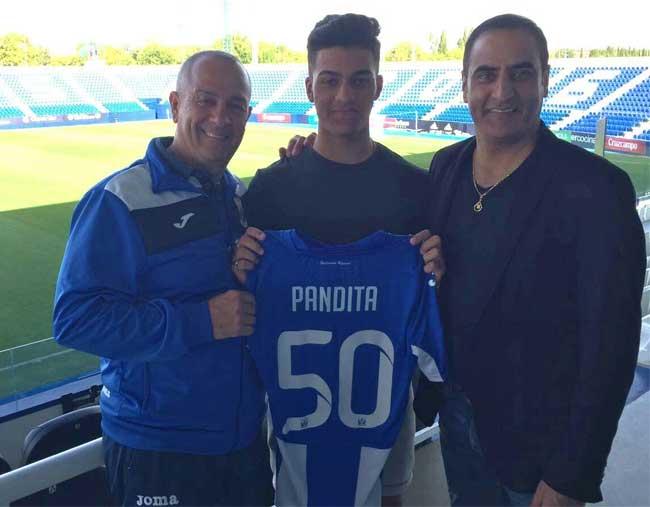 It was three years ago that Ishan's dream started when he told his parents that he wanted to take a break from his studies to pursue his dream of playing for a top European club.
Ishan Pandita has signed for the first-team, but will ply his trade with the U-19's team initially. "It's been a tough, hard three years here in Spain but at the end, it was all worth it," Ishan told reporters from Madrid. "It feels great to be the first Indian to go down this path. Right from the moment I decided to take a break from studies till now, I never gave up on my dream."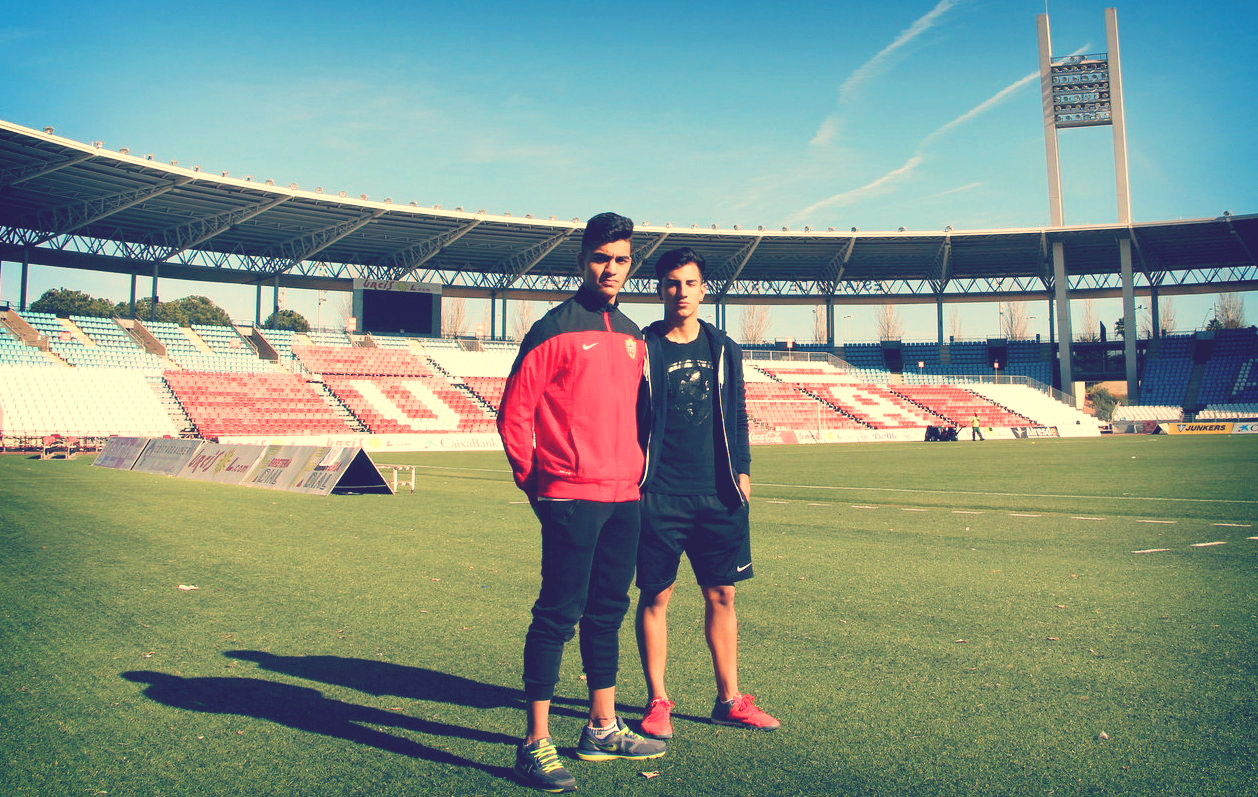 Ishan played for Liga Adelante side UD Almeria's U-18 team last season. Deportivo Leganes' academy director Jorge Broto Benavente said "What impressed us most about Ishan were his physical attributes and ability to score goals, It's too early to say when he will break into the main team -he is a young player, a rough diamond to be worked on."
Ishan Pandita did admit that adapting to the Spanish game was tough though, "It was a bit hard to adapt and play the Spanish way in my initial days here.But since all the training I got during my formative years was from British coaches in Philippines, where I lived for a few years, the transition was smooth,"
Ishan had previously had a successful trial with Getafe, but right before the deal could materialize, the club got relegated. "The trials went well and the club was very interested in signing me.But sadly, they got relegated and my aim was to sign for a club in La Liga," Ishan said.
The Kashmiri origin striker is waiting for FIFA to formalize his registration after which he will line-up for the La Liga outfit.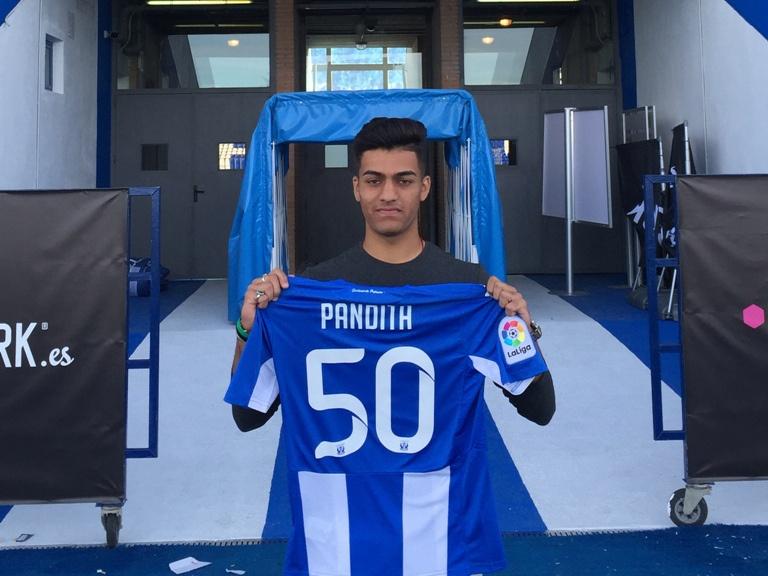 Ishan was also all praises for the clubs training facilities, saying "We've got a new field for the youth players since we moved to La Liga. The facilities are state-of-the-art and we have a fantastic coaching and support staff. We get a lot of attention and in every training programme, they make you feel as professional as possible. More importantly, everyone is an equal here,".
"My first goal is to get some game-time and score a few goals. If I can progress from the youth team and debut for the first team before the end of the season, that will be great," he added.