Two explosions near a football stadium in the heart of Turkey's biggest city, Istanbul, have killed 38 people including 30 police officers, and injured 166.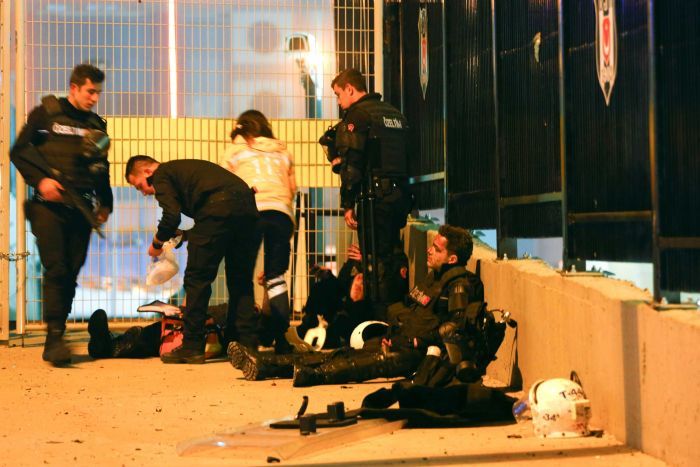 ---
The explosions took place two hours after a match between two of Turkey's leading football clubs, Besiktas and Bursaspor, at the Vodafone Arena – home of the Besiktas football club.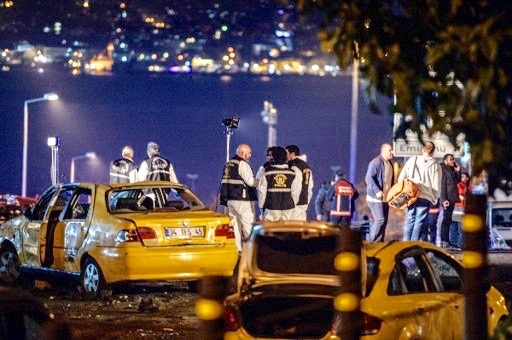 ---
Interior Minister Suleyman Soylu said at a press conference in Istanbul that a moving car was detonated targeting riot police on duty near a stadium in the district of Besiktas, where a football match ended about one and half an hour before.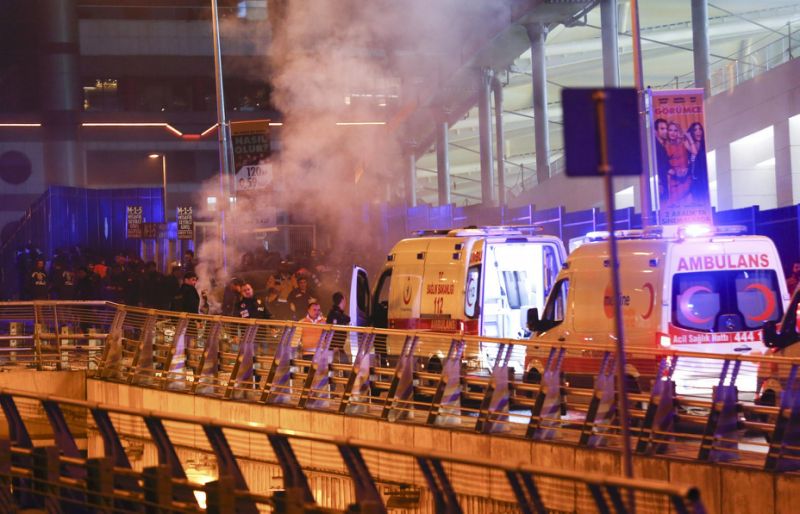 ---
Xinhua News Agency adds that Deputy Prime Minister Numan Kurtulmus said the blast happened soon after the fans left the stadium.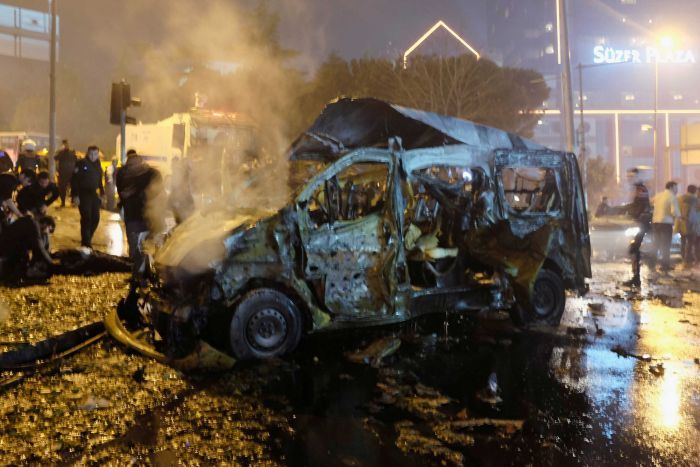 ---
Forty-five seconds later, a man blew himself up in Macka Park just across the stadium, Soylu said, noting that about 10 suspects have been detained.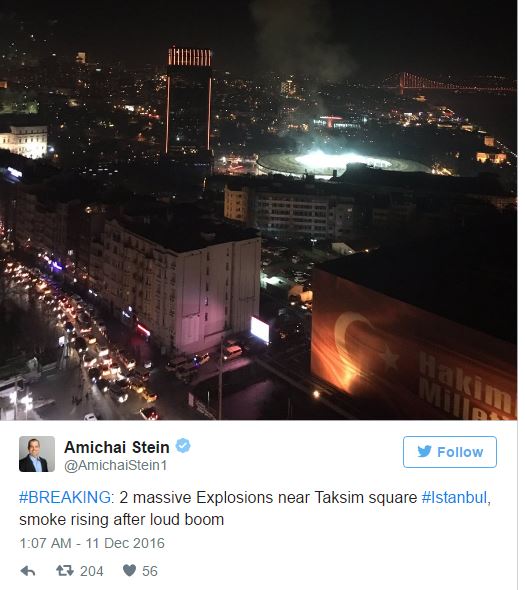 The explosions were so powerful that they could be heard on both sides of the Bosphorus, a strait that divides the metropolis into two parts, press reports said.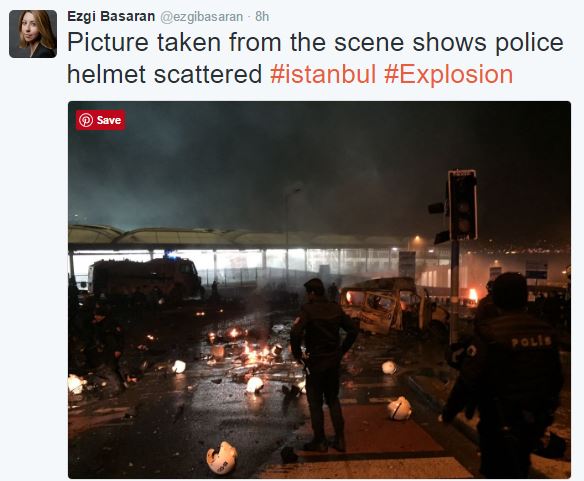 Three of the injured were in critical condition, while 17 had undergone surgery, said Health Minister Recep Akdag.
READ MORE & WATCH: CCTV Shows Exact Moment Of Blast Outside Besiktas Football Stadium In Istanbul
President Recep Tayyip Erdogan said the attack targeted police and civilians alike, and sought to cause the most casualties.
"When Turkey takes a positive step towards the future, the response comes immediately in the form of blood, loss of life, brutality, and chaos by terrorist organizations," Erdogan said.
Prime Minister Binali Yildirim said the government would dedicate every resource possible to thoroughly investigate the "vile attack".
"The murderers who ambush life, peace, and happiness will not defeat the integrity of the state and the nation. They will not be able to divert Turkey from the path of democracy and law," Yildirim said.
A third explosion was heard later by residents. Press reports described it as the detonation of a suspicious car near the scene, saying six prosecutors have been tasked with investigating the attacks.
Istanbul, Turkey's largest city, and Ankara, the country's national capital, have come under a spate of deadly attacks over the past year amid a worsening security situation.
Istanbul was last attacked in late June, when three suicide bombers assaulted the city's major international airport and killed 45 people.
"Unfortunately we have martyrs and wounded," said the Turkish president, Recep Tayyip Erdogan, in a statement. One of the blasts was caused by a car bomb and the second was a suicide attack at Macka Park nearby, 45 seconds later.