The 2021-22 Premier League season is set to get underway in less than a month. Clubs are working feverishly to sign new players, sell players they need to, and of course, renew contracts of current stars. A solid base of talent is imperative when competing against the best and one former champions have got their activity well underway. Liverpool has already handed out a five-year extension to goalkeeper Alisson while proposals to Fabinho, Sadio Mane, and Mohamed Salah along with others are on their way.
Liverpool are set to complete the agreement with Alisson to extend his contract until June 2026. The agreement is at final stages. 🔴 #LFC

Final details and clauses expected to be fixed in the next weeks, then Alisson will sign his contract extension with #LFC. 🇧🇷

— Fabrizio Romano (@FabrizioRomano) July 17, 2021
Sporting director Michael Edwards is the key driver of these kinds of deals after assessing the value of the players. However, there has been one area of intrigue amidst all of this which is sparking a few rumours of oddity in the camp. Club captain Jordan Henderson and the Reds have been negotiating over a new deal for the 31-year-old with no progress being made yet.
This situation with Jordan Henderson and Liverpool is complicated but there is a very real prospect he could leave this summer. Atletico Madrid and Paris St Germain are watching the situation – and waitinghttps://t.co/iJffuSKX7d

— Dominic King (@DominicKing_DM) July 19, 2021
The current contract expires in 2023 with Henderson keen to stay at Anfield for a longer time. So, what should be the approach of the club and player in this critical off-season?
HENDERSON TO BE REPLACED?
There is no doubt that Henderson is one of the most loved individuals in the squad, whose inspiring and exemplary leadership has drawn praise from all quarters. Indeed, the former Sunderland midfielder was at the forefront when Jurgen Klopp's side lifted both the Champions League and Premier League titles.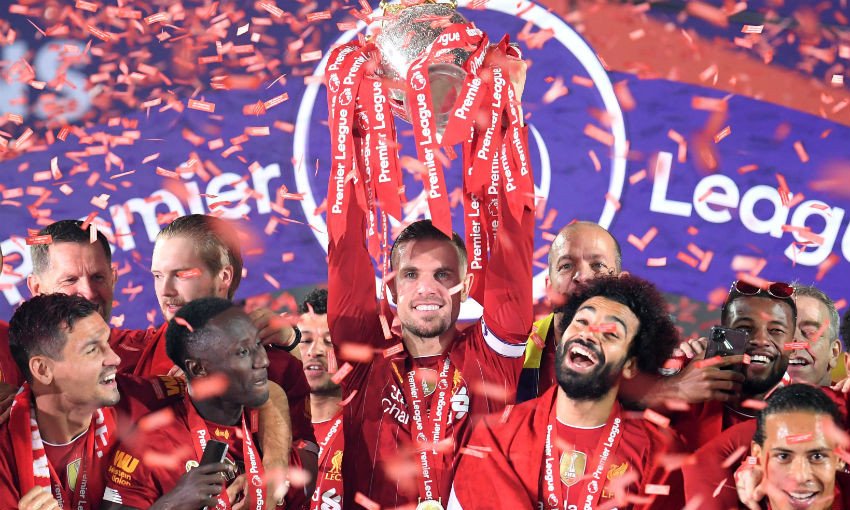 The importance of those trophies cannot be overstated to the supporters who consider Henderson as one of their own. Henderson appeared 21 times this season before suffering a groin injury in February. Though he returned in time for the Euros and even scored his first goal for the Three Lions, an extension to his club deal has not been finalized yet. There are a few reasons for this long-drawn out process unfolding right now.
62nd appearance for England 💪
1st goal for the Three Lions ⚽️

🏴󠁧󠁢󠁥󠁮󠁧󠁿 Unforgettable moment for Jordan Henderson! @JHenderson | @England | #EURO2020 pic.twitter.com/4Naa6kJ6Yk

— UEFA Nations League (@EURO2024) July 3, 2021
Firstly, the players whom Fenway Sports Group (FSG) and Edwards are handing out bumper new deals to are considered absolutely vital to the team. Salah and Mane are two of the greatest goalscorers in the league while Fabinho is the man for all positions. Henderson, though much appreciated, is sure to see a decrease in game time over the next two years of his existing contract. With all of their first-choice defenders returning, Fabinho will move back to his preferred midfield position.
.@FabrizioRomano: "Liverpool are working on new contracts for Fabinho and Van Dijk. I expect Liverpool to bring something new and something fresh in." 🔴 pic.twitter.com/fWzrGyT7hB

— Anfield Watch (@AnfieldWatch) July 15, 2021
His and Henderson's roles in the side are very similar: protecting the ball in front of the defence, passing it forward quickly and winning tackles to regain possession. Will Henderson's reduced minutes and inclining age be a factor in a new deal not coming? It is a strong argument. The adjoining part of this is the rise of youngsters into the midfield. Curtis Jones had a strong 2020-21 with the senior team while Harvey Elliott is returning from a very fruitful loan spell with Blackburn Rovers.
⚽️ Goals: 6
🅰️ Assists: 11

18-year-old Harvey Elliot is making a name for himself this season. 🌟 pic.twitter.com/zY1ggvV7x8

— Oddschanger (@Oddschanger) April 16, 2021
Furthermore, Takumi Minamino also enjoyed some fine games with Southampton in the second half of the league season. All of these young options are likely to push Henderson away from first-team opportunities as time goes by. Liverpool do not need to sign new midfielders currently if he does end up leaving. It is unlikely there will be a huge outlay until the financial effects of the pandemic lessen.
SHADES OF GINI
Another point to note in all of this is that the skipper is no James Milner, who can play a variety of positions across the pitch. Klopp values Henderson massively with his leadership skills and on-field persona vital for the team in their silverware-winning seasons.
https://twitter.com/AnfieldWatch/status/1417230109547900929?s=20
With more than a decade spent at Anfield, it will really be a tear-shedding moment if the time to leave is indeed around the corner. This is where the case of a former Reds midfielder comes to mind. Gini Wijnaldum's situation this summer was very similar to what Henderson's will be in 2023. Having become a free agent, Liverpool were said to offer fresh new terms which fell short of the Dutchman's demands.
https://twitter.com/AnfieldWatch/status/1417132196486336514?s=20
Specifically, the number of years were considered a deal-breaker. FSG did not want to fill their squad with too many  "aged" players with Wijnaldum thereby joining PSG on a five-year contract. That kind of term will certainly not be given to Henderson, whose wish to "retire" with Liverpool might not come to fruition. Even though Klopp is such a big fan, it does seem like the final decision will lie away from the manager.
WHAT NOW?
Will Henderson wait for his current deal to run out and try his luck in free agency when he will be 33? Seems unlikely. If he is going to leave, it seems certain to be either this year or the next. PSG and Atletico Madrid are said to be keeping a close eye on how this saga pans out before making their move. Henderson's departure will anger and dishearten the fan-base quite a lot, given how endearing he has become.
Amid the rumours surrounding Jordan Henderson's Liverpool future, it feel like FSG need to rapidly update their policy for players over 30.

Sports science and changing diets/training methods mean 30 is no longer the beginning of the end of a career (1/2) pic.twitter.com/Gz7LluDuZH

— Kevin Palmer (@RealKevinPalmer) July 19, 2021
For the moment, Liverpool's priority does seem to be focused on other members of the team. Hard for Henderson, but the final decision will be one to watch out for. The good thing for Liverpool is the availability of replacements who are itching to step and perform.