Premier League giants Manchester United have now triggered a one-year extension in Marouane Fellaini's current contract, tying him down until 2018.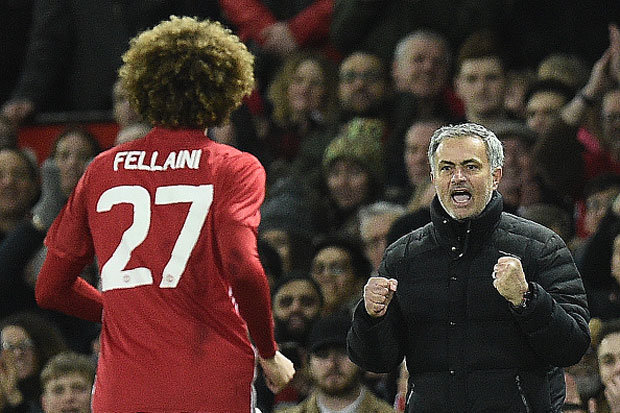 Red Devils boss Jose Mourinho was elated after Marouane Fellaini scored in Manchester United's 2-0 win over Hull City in the EFL Cup semi-final first leg clash.
The club explained in a statement on their website: " When signing from Everton on the final day of the summer transfer window in 2013, the Belgian agreed a four-year deal with the option of a further year. That has now been taken up, tying him to Old Trafford until at least the summer of 2018."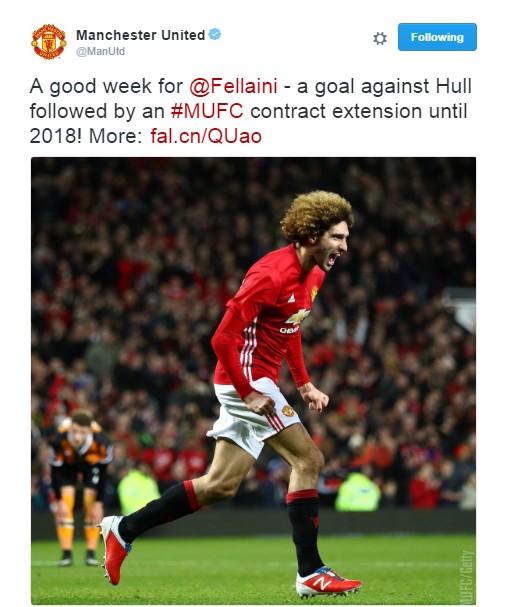 For the Belgian midfielder Fellaini, it was a blessing in disguise after struggling to prove his mettle in their Premier League campaign so far.
Manchester United fans were left frustrated after Fellaini's sloppy performance had robbed them of three clear points against Everton last month. The Belgian midfielder had so far failed to impress the Man Utd faithful this season.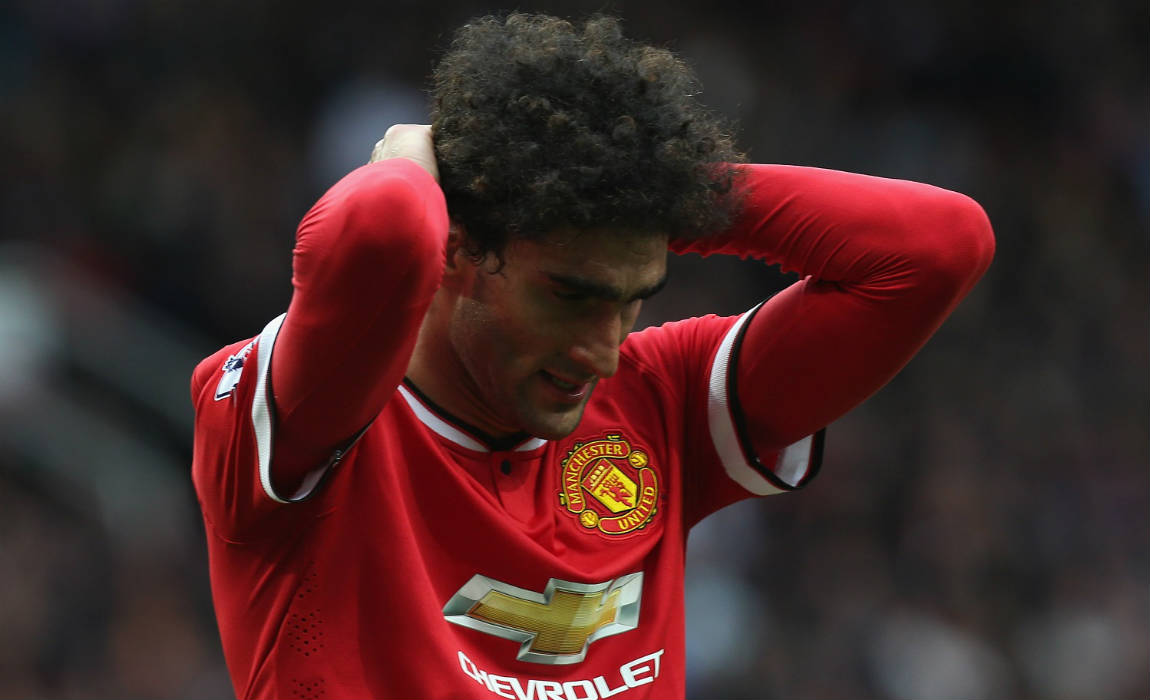 But the Portuguese manager Jose Mourinho has stood by Fellaini and has handed him 21 appearances in all competitions this term.
After scoring the second goal for Manchester United on Monday three minutes from time, Fellaini ran straight to Jose Mourinho and hugged him on the sideline.
And just the day after his bear hug with Mourinho on the sideline after scoring with a header in their 2-0 EFL Cup win over Hull City, the Man Utd have bosses have now extended his contract by a year.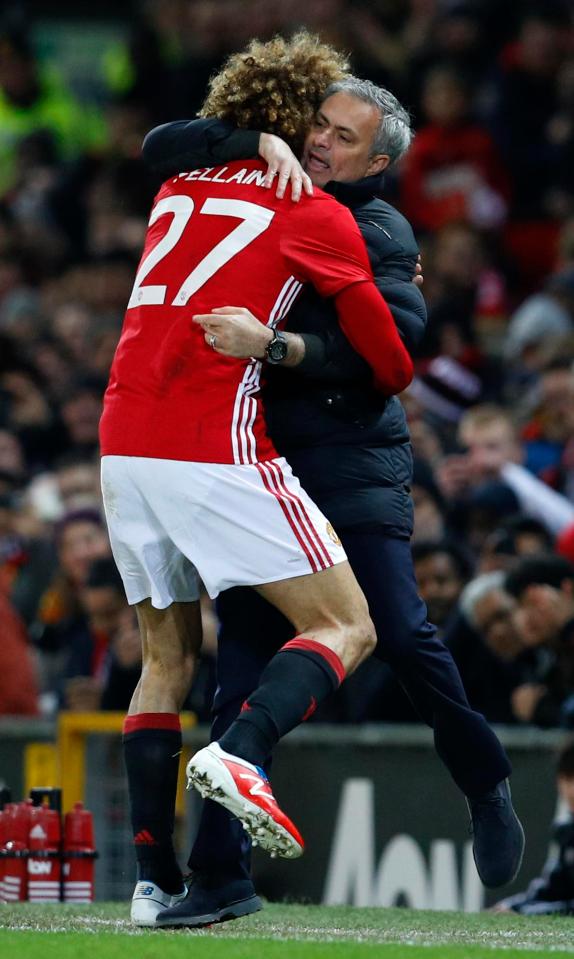 Fellaini had joined Manchester United from Everton in 2013 for a transfer fee of £27.5m with an additional option for a further 12 months.
Mourinho is fond of the Belgian midfielder and now Manchester United have extended his current contract by a year.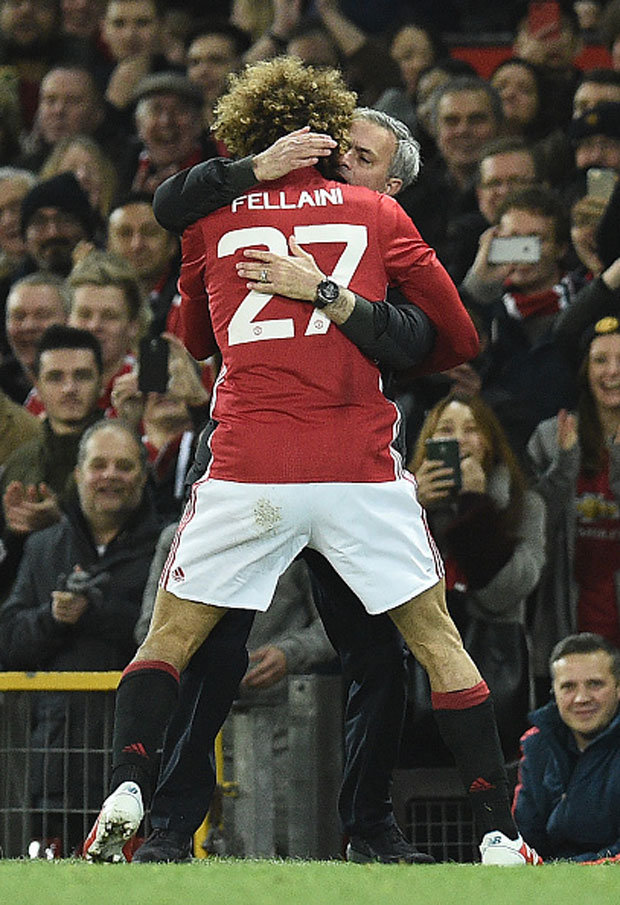 Fellaini currently pockets a wage packet of £120,000-a-week and will remain at the club until 2018.
Mourinho has shown full faith on Fellaini's abilities and had rejected fans' views about the Belgian midfielder, who gave away a penalty after coming off bench against Everton before proving his critics wrong by doing the exact opposite with a brilliant goal from a header on Tuesday in Man Utd's win over Hull City in the EFL Cup.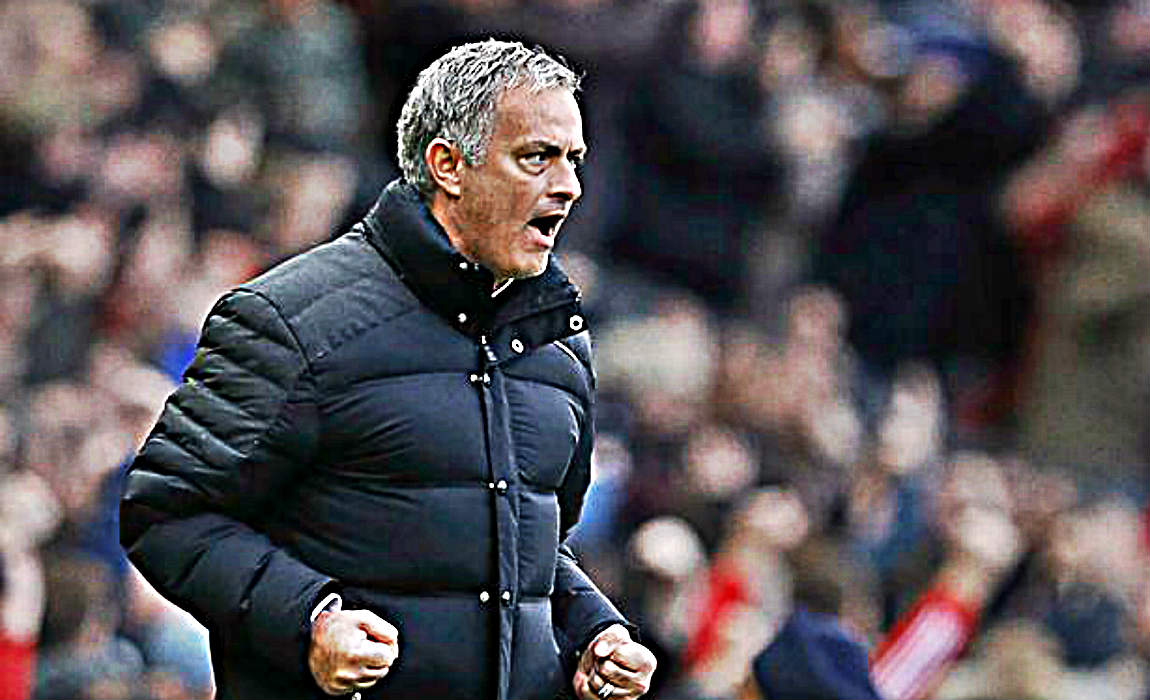 Mourinho said: "He knows he is a very important player for me."
Juan Mata, who scored the opener on Tuesday also heaped praise on Fellaini.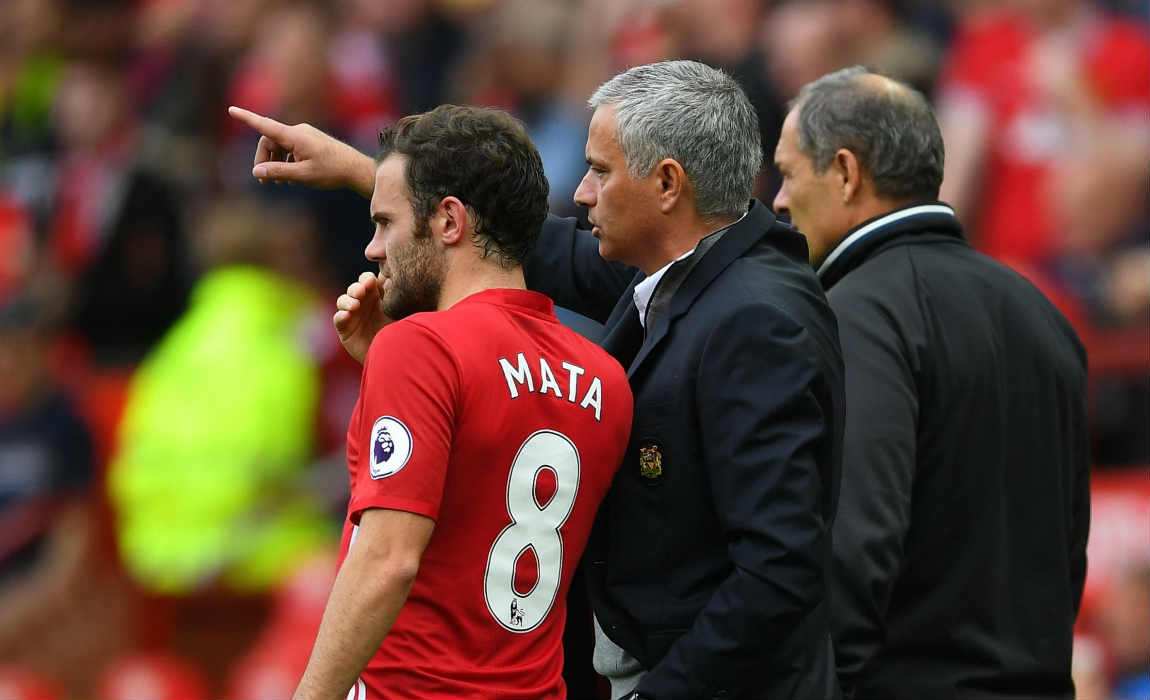 Mata said: "Marouane is 29 and has lived so many things in football.
"But it is not nice when you play in your own stadium and you do not have the best atmosphere. Now it is different and it has changed. I think it is going to be positive for him in the future.
"It makes it easier for you as a player when you feel the confidence of everyone. You feel an even better player.
"Confidence is very important for any player and hopefully Marouane now has his back."