Manchester United manager Jose Mourinho says he will "fight with other coaches" to sign Gareth Bale if Real Madrid are willing to sell the Wales forward.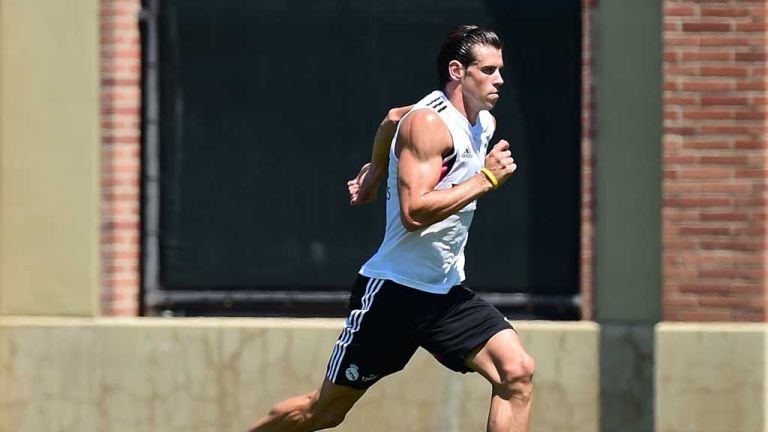 Bale, 28, joined the Spanish giants for a world record fee of £85m from Premier League side Tottenham in 2013.
Europa League holders United meet Madrid, who won the Champions League, in the Uefa Super Cup on Tuesday.
ALSO READ: Real Madrid Stunned: Gareth Bale Threatens To Join Man Utd If Overlooked By Zidane
The Welshman has repeatedly been linked with a summer switch to Old Trafford, and Jose Mourinho fanned the flames at his pre-match press conference ahead of the Super Cup by suggesting he would be interested in Bale should Zinedine Zidane show he is willing to let him go by leaving him out of the side to face United in Skopje.
Latest odds on Bale moving to United have tumbled from 4/1 to 15/8 – with the odds falling even before Mourinho's latest comments.
Chelsea remain second favourites to sign him with odds of 12/1 available with Betway.
Fresh rumours surfaced over the weekend with Bale a potential casualty of Real Madrid's pursuit of Monaco sensation Kylian Mbappe.
Asked about the possibility ahead of the Super Cup in Macedonia, Mourinho said: "If he's not in the club's plans, I will be waiting to fight with other coaches that would want him on their team.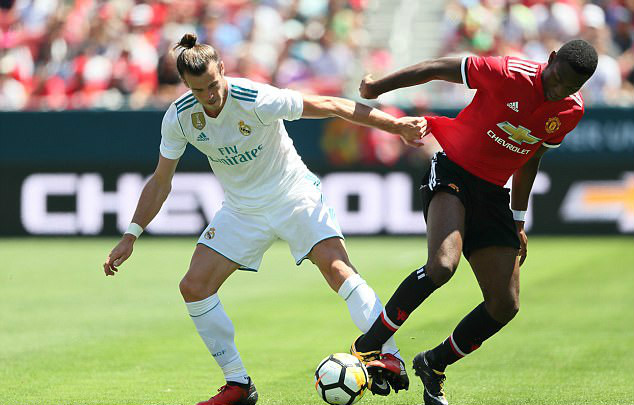 "If he plays tomorrow [in the Super Cup], that's the best confirmation that he's wanted by the team."
Madrid captain Sergio Ramos, a United target himself two years ago, insisted that Gareth Bale is a popular member of the squad.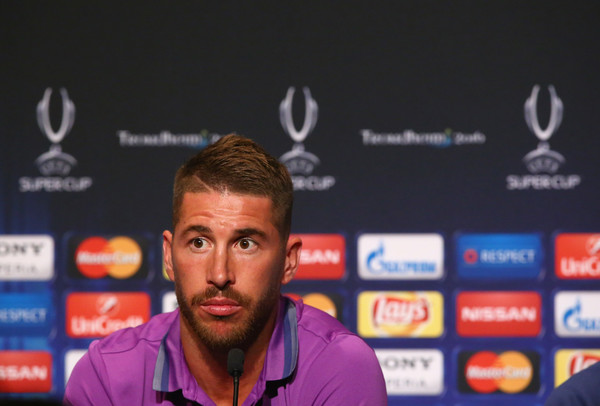 Ramos at the press conference'At the moment Gareth Bale is a player of Real Madrid, we are delighted to have him on board,' said Ramos. 'The month of August is very long and anything can happen.'
It made for an intriguing backdrop to tonight's game which represents the official start to both clubs' season after the friendly in California which United edged on penalties.
Mourinho has never won the Super Cup, having lost this fixture twice as coach of Porto and Chelsea.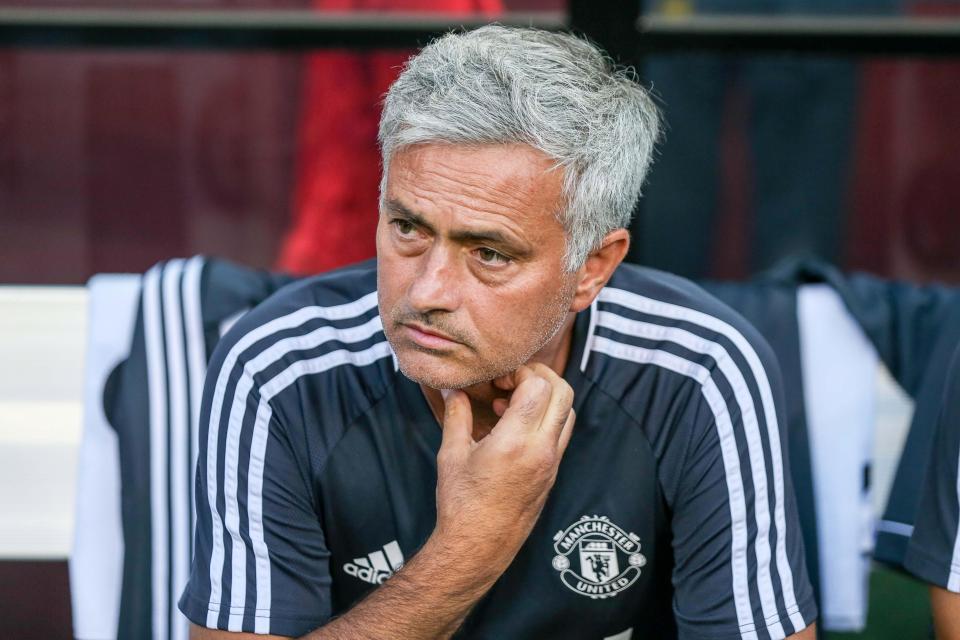 He was happy to count the Community Shield towards last season's trophy haul, and will be even happier to start his second campaign at Old Trafford with victory over the back-to-back European champions.
Another problem for United will be the stifling heat in Skopje, where the so-called Lucifer heatwave has sent temperatures soaring towards 40oC.
ALSO READ: Mourinho Ready To Pounce For Gareth Bale As Zidane Hints At Star's Exit If Real Madrid Sign Mbappe
UEFA will order water breaks in both halves if there are any concerns about player safety.
'I knew the weather was like this,' said Mourinho. 'Since we were back from the United States, I have decided to train in Manchester every day at 4pm trying to keep that feeling of the heat — but it was raining every day!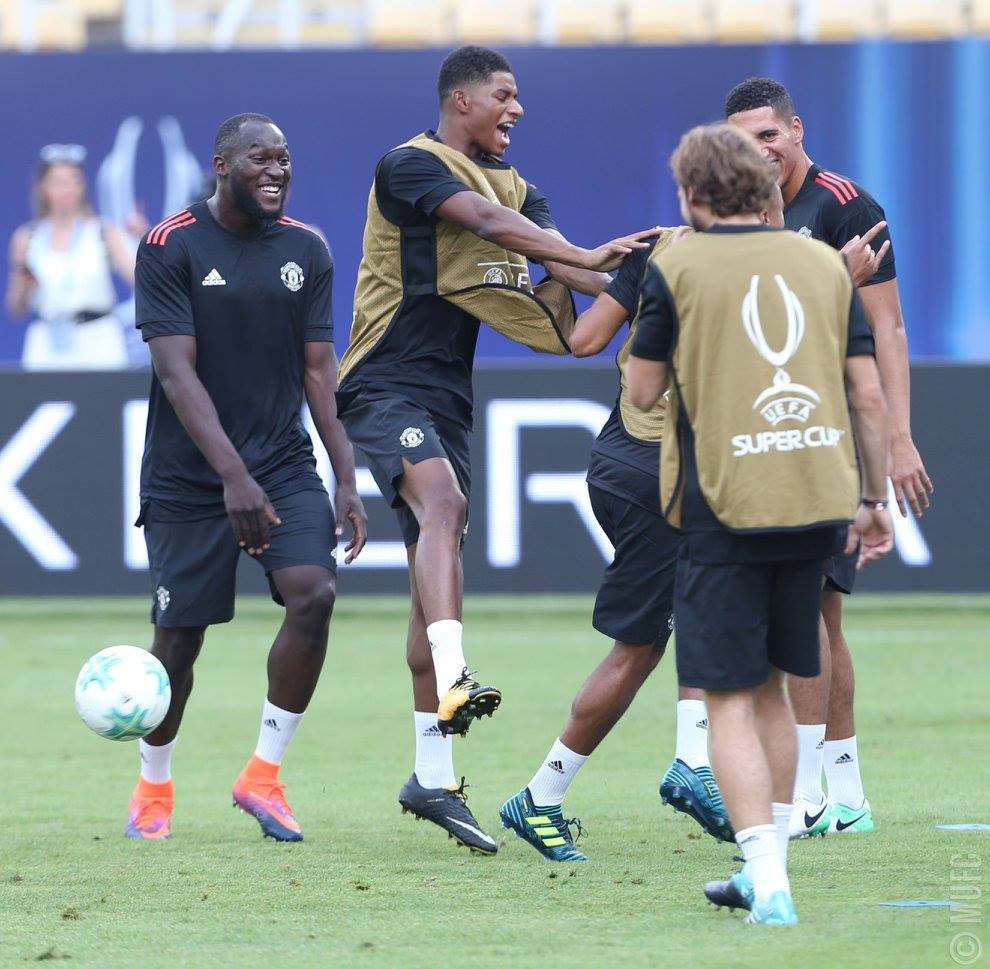 'Even for Real it has to be hard. I know that in Madrid they train in the hot weather and are more adapted than us, but we have to play and enjoy a special moment.'