Manchester United's stars on the pitch were unable to deliver for Jose Mourinho but Hollywood actress Julia Roberts unfolded entertainment from the stands.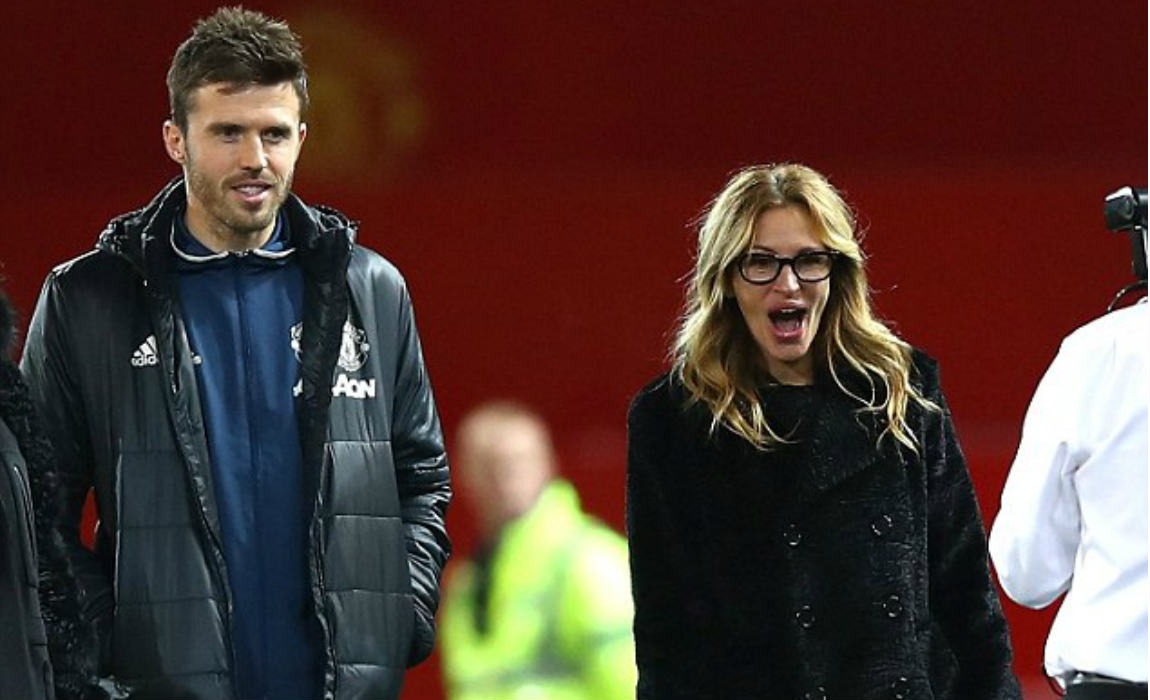 Jose Mourinho's team were ineffectual to win a fourth consecutive Premier league game after being held by West Ham to a 1-1 draw.
The Academy Award winning actress best known for the 1990 film Pretty Woman even took to the pitch after the game with her three children – twins Patricia and Phinnaeus and Henry – who are believed to be United fans.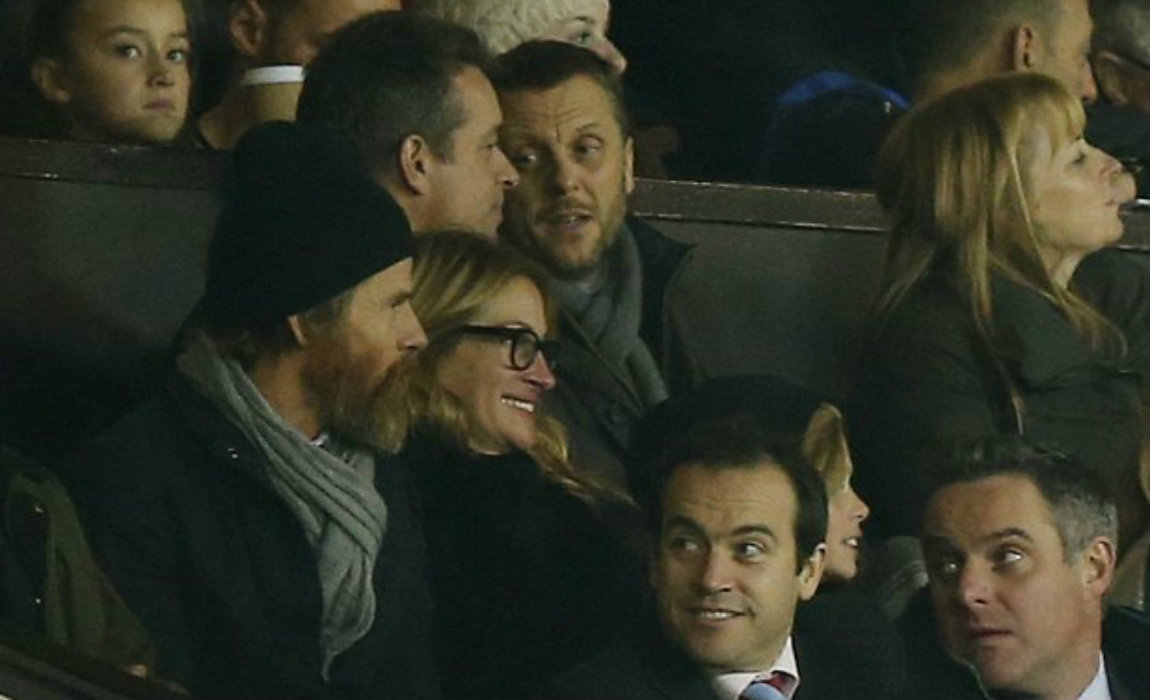 The 49 year old self confessed "soccer mom" had a chat with Micheal Carrick and enjoyed a kickaround with Wayne Rooney's son.
One tweeted: 'Julia Roberts at OT may be the most random celebrity at a football match', while another said: 'America's sweet heart, Julia Roberts is at Old Trafford today watching my beloved Manchester United.'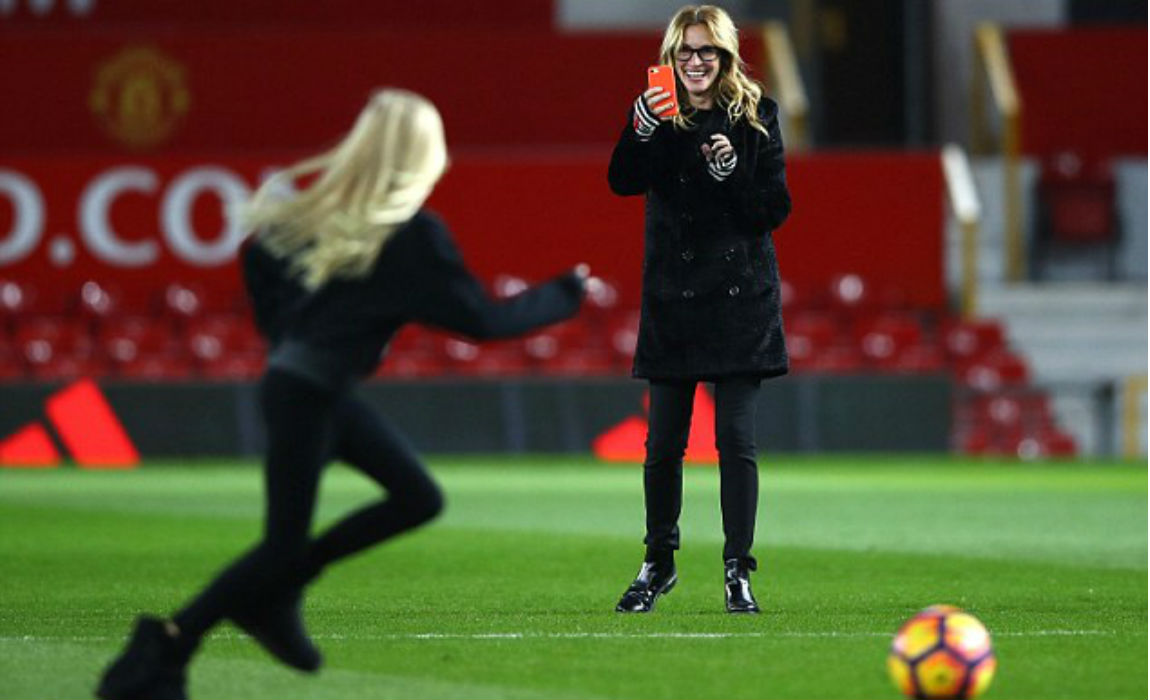 She is now alongside other United supporters such as Usain Bolt, Justin Timberlake and Megan Fox who have visited Old Trafford.
Manchester United's slumping run has left them 11 points behind leaders Chelsea and are possibly out of contention for the title race after 13 matches.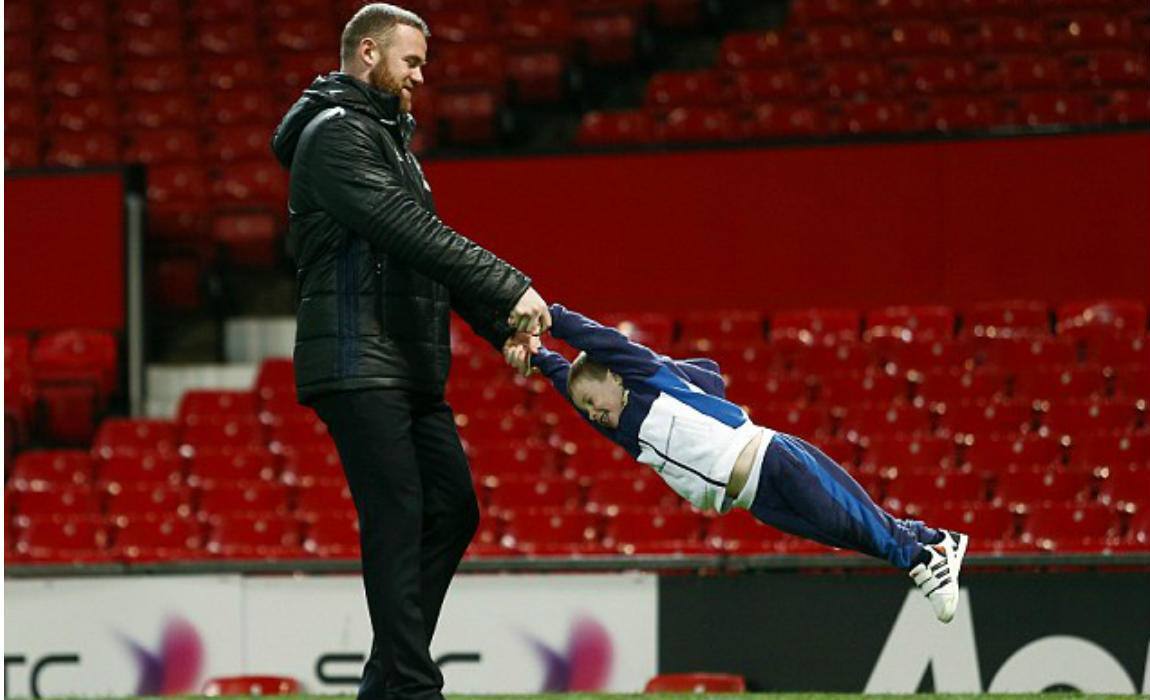 Jose Mourinho saw himself sent off for the second time after kicking a bottle over his protests to the officials.
Diafra Sakho opened the scoring for West Ham in the first two minutes of the match through a Dimitri Payet free kick.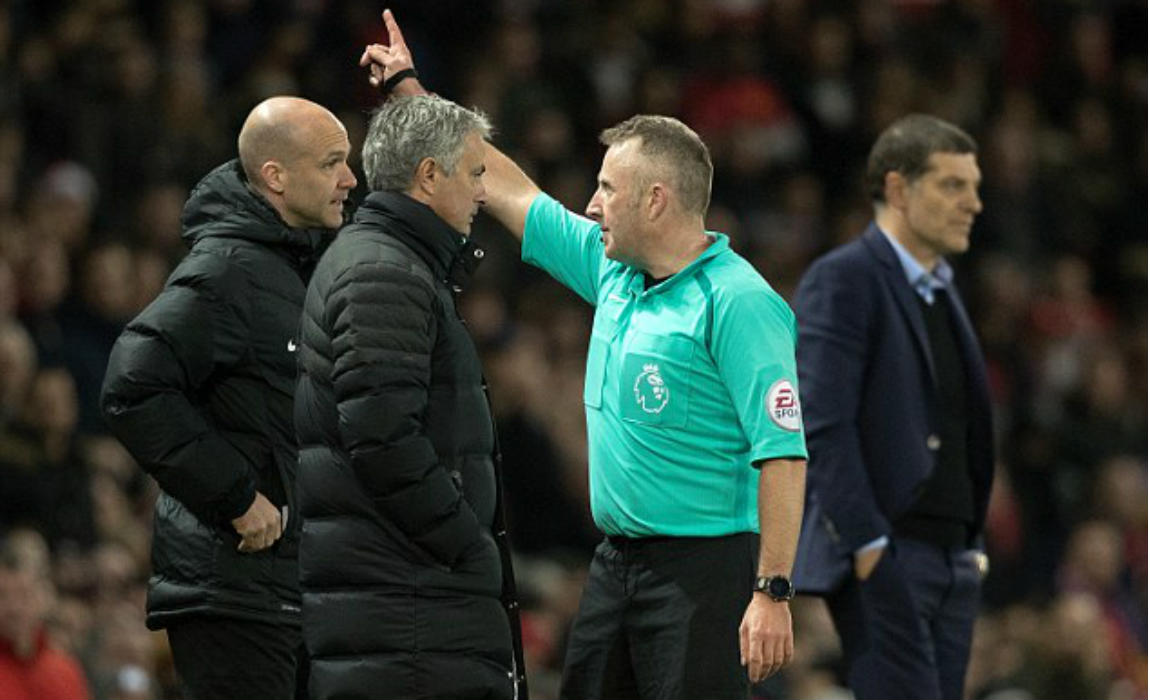 Zlatan Ibrahimovic's glancing header was only enough to see off a draw for the Red Devils.