Tayfun Korkut is an expert for all kinds of crises. The 42-year-old new coach of Bayer Leverkusen is known for his abilities to comfort his three small kids on the family sofa.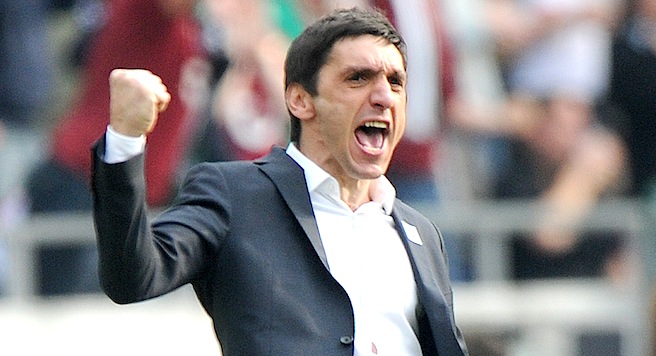 Football fans in Germany are now eager to see if the German-Turkish football coach can make use of his skills as father in his new job at Bayer Leverkusen. This Wednesday evening Leverkusen and Korkut have to hope for one of football's rare wonders as the club has to overturn a 4-2 first leg defeat against Atletico Madrid in the last 16 round of the Champions League.
Though the 2016/2017 campaign in Europe's premier club competition is no longer the most important thing after the Bundesliga outfit has lost ground in the league – so much so that former coach Roger Schmidt has been replaced by firefighter Korkut. The job to save Leverkusen's poor season so far might just be as hard as trying to help his kids battle their tears.
The team was long uncomfortable with Schmidt's tactics that required a far too open game. Korkut's difficult job now is to lead Leverkusen's team to greater defensive stability as they have let in 39 goals in 24 games in the Bundesliga. "We need a mixture of our outstanding attacking abilities as well as a good defense work," Korkut said in advance of the second leg in the Spanish capital.
ALSO READ: Roger Schmidt Gets The Axe From Bayer Leverkusen After Humiliating Defeat To Borussia Dortmund
Korkut is one of the new generation of coaches but without much experience at top class clubs as he has only worked with Hannover 96 in the Bundesliga and second division side 1. FC Kaiserslautern. The former midfielder was also previously in charge of youth teams at Real Sociedad San Sebastian, TSG Hoffenheim and VfB Stuttgart. After winning 42 caps for Turkey, he went on to work as assistant coach for the team.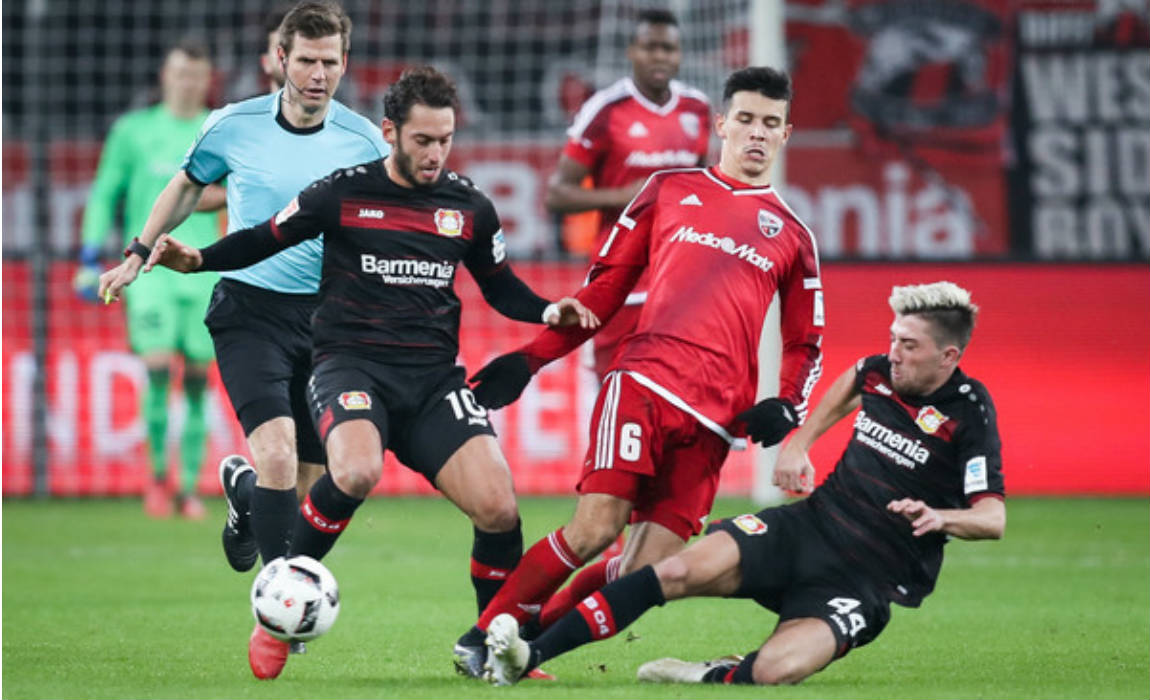 One could call Korkut a temporary worker in Leverkusen as his contract expires at the end of the season. The challenge he is facing though couldn't be more difficult. In order to keep its stars happy, Leverkusen has to reach a European competition. And Korkut's has just 10 games to qualify for a continental competition.
As for the duel against Atletico, expectations are not overwhelmingly high as the Spaniards are the big favorites. Despite the opposition's better quality, Korkut has to make sure his side does not get torn to shreds because another frustrating defeat could well affect the team's mood heading into the finals stages of the Bundesliga season.
The new Leverkusen coach feels it would be a mistake to turn things upside down such a short space of time and is preferring little changes. But after his first week, things are not looking bright after Korkut's first game for Leverkusen against lowly Werder Bremen in the Bundesliga ended with a disappointing 1-1 draw when his team missed a penalty in the last minute.
ALSO READ: Champions League: Atletico Madrid Close In On Last Eight With 4-2 Win Over Leverkusen
As for Atletico Madrid, Korkut can count several successful memories when he played for San Sebastian and Espanyol Barcelona. In three games against Madrid, Korkut's teams managed to win two. Though there is no direct connection with the upcoming game, Korkut says, "It might be a good omen but not more. I doubt that the memories are a great help this time."
Nevertheless, Korkut has a great knowledge of Spanish football and he not only faced Atletico's coach Diego Simeone on the pitch between 2002 and 2004 but "was intensively influenced by Spain's football style." After his playing career was over, Korkut, who is married to a Spaniard, travelled for a year in the country visiting clubs like Barcelona, Valencia and Villarreal. "It made me act and think like a Spanish football coach."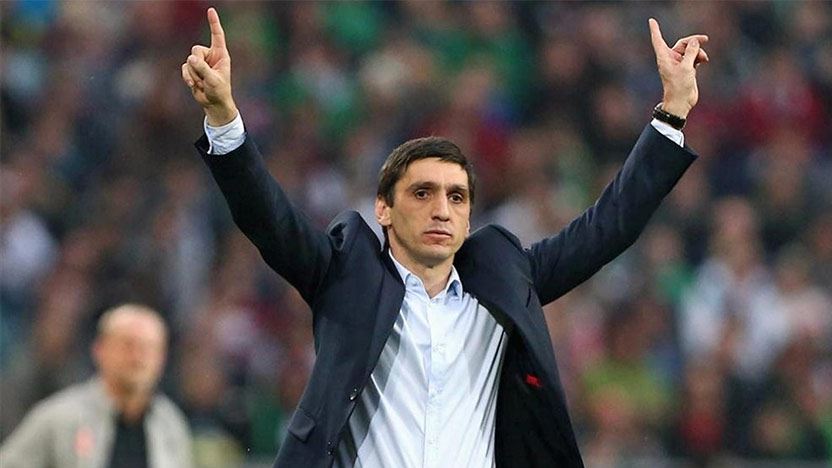 Like Carlos Alberto Parreira and the current German national coach Joachim Loew, Korkut was mainly influenced Spain's current national coach Vicente del Bosque. "None of them regarded themselves as being more important than anyone else in their club or team," he says. In San Sebastian, the Bayern Munich star Xabi Alonso was one of his teammates and the present Manchester City coach Pep Guardiola one of his opponents.
As far as the football coach Korkut is concerned, Turkish emotions, German discipline and Spanish skills seem to have melted together. Though a little reserved, the polyglot is a football maniac "thinking about football 24 hours a day."
Korkut speaks four languages (Spanish, Turkish, English and German) fluently. When talking about his way of working as a coach, words such as helpfulness, anchor, nodal point and solidarity are vital for him.⁠⁠⁠⁠
(With Inputs From Xinhua)